Website Planet
had the chance to sit down and chat with Karthik Magapu, CEO of Cyberchimps, one of the companies that pioneered responsive WP themes with their Cyberchimps Responsive Theme. He listed some crucial Dos and Don'ts of building websites, and explained how their themes reached 500+ positive reviews on WordPress.org.
What inspired you to create your products?
We discovered WordPress for building websites in 2011. Initially, we started using the themes and plugins available to build custom websites for customers. Immediately, we saw a massive opportunity in the plugins and themes product market. The demand for trustworthy and bug-free WordPress plugins and themes was rising, and more product companies needed to be around. We started with some partnerships and acquisitions, quickly building up to a valuable set of high-quality plugins and responsive WordPress themes. It's easy to get into the WordPress themes and plugins business, but actual value gets unlocked only if you stay in the market and keep improving your products. Open-source software has been a great source of inspiration for me personally and our whole team. We got into building and supporting Open Source products over 12 years ago. The Internet allows small businesses to compete with large corporations very effectively. When we started building websites, we found products from small businesses that were offering Open Source products were as good or often better than those provided by large corporations. When you provide products and services revolving around Open Source, we realize that customer service and customer delight are what sets you apart. The code and the features of your product are different from what differentiates your brand. Treating your customers with respect and empathy ensures loyalty and repeat business from your customers.
Give us an overview of your products and services
Our flagship product is the Cyberchimps Responsive Theme. Our theme was the original 'responsive' theme in the wordpress space, launched over ten years ago.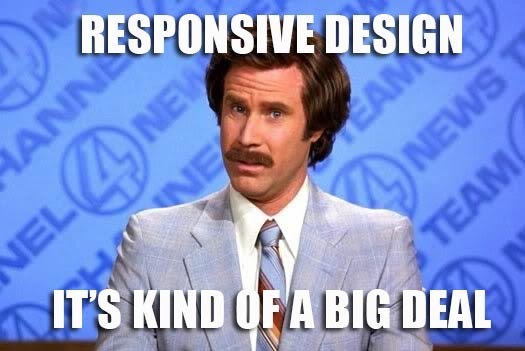 We also have WordPress plugins to enhance the theme's functionality with page builders – Responsive Elementor Addons, Responsive Blocks, and Responsive Starter Templates. Our entire portfolio of products allows a user to create WordPress websites intuitively. Our products support:
No Code, Click through installation – get your website set up with click through configuration and selection, without any code.
Beautiful designs and layouts – 150+ Ready-to-use WordPress Starter Templates, reducing design time by up to 99% less. Elementor and Gutenberg (blocks) are fully supported.
High Performance – No compromise on performance or design flexibility
We strive to achieve the objective that if a user dreams of a website, they can use our free Cyberchimps Responsive theme to create it without writing any code. All our products offer several features so that the users don't have to worry about responsiveness, performance, or design. Here are some key features:
Live Customizations – View the changes on your website using the settings from the WordPress customizer without breaking workflow.
Fast Performance – Responsive Theme loads websites faster compared to other WordPress themes. It offers unparalleled performance and ranks among the top speed testing tools.
Optimized Code – Every line of Responsive Theme code is written with utmost care to match the coding standards set by WordPress Theme Codex.
Readymade Websites – Cut down your website designing time by 99%. Download designer-made websites from the Responsive Starter Templates library.
The Responsive Theme laid down the foundation of responsiveness in websites. Since then, we have focused on ensuring all our starter templates are 100% performance-oriented and mobile-responsive.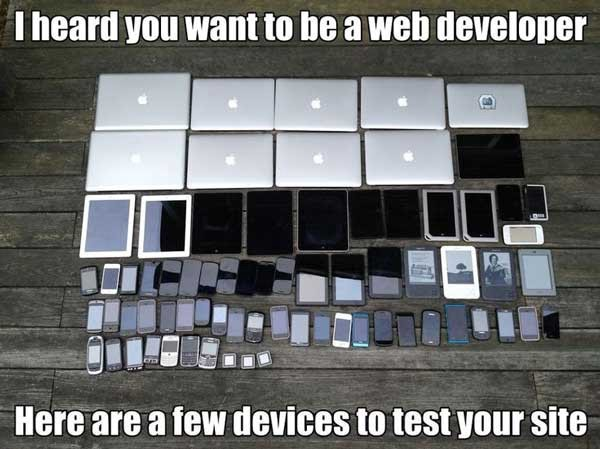 We have over 150+ starter templates fully compatible with Elementor, WordPress Block Builder, and WooCommerce. All the templates match the latest website trends by our professional designers. Not to mention that our templates adhere to high standards of UI principles and responsiveness design. Responsive Starter templates span across 30 niches, so
you will always find a template that matches your business requirements
. Moreover, you can mix and match template pages from across different templates. We also offer a White Label Integration for Responsive Pro. With Responsive Pro's white label feature, you can take complete credit for designing websites for clients and deliver your website as your creation. Pair this with the fact that our agency license allows you to create 100 websites at the most affordable price compared to other theme products and you see the business potential… Additionally, our Responsive theme and other products are fully compatible with all the popular WordPress plugins like WooCommerce, Elementor, LearnDash, and more. We're also planning for compatibility with other free plugins like LifterLMS, Easy Digital Downloads, and more. Our development team continuously works on optimizing and improving our code, using automated testing, product roadmap planning, weekly vulnerability testing, and performance testing on a performance test bed. We treat all our products as essential software products and nurture them to excellence.
What plugins are supported?
Responsive Theme is 100% Compatible with the most popular plugins:
Elementor
Beaver Builder
WooCommerce
Contact Form 7
Mailchimp
Yoast
WP Legal Pages Pro
… and many more! We love that the WordPress community helps each other by supporting our products and enabling users to get the best website-building experience possible.
How do you handle customer support and bug fixes?
We offer email and ticket-based support for our paid customers. Our free customers also can request support via the WordPress.org forum or email. Support for paid customers is prioritized over free customers, but all our customers get support for all our products. We have a dedicated support team that provides support and also provides for development requirements from our customers. Our team rotates responsibilities, and developers who offer support stay in touch with the customer sentiment for our products, resulting in better products and customer satisfaction.
We follow a two-week development sprint, which ensures updates to most of our products. Sometimes, we release more often if we find issues or a significant update in the WordPress updates. I am proud that many of our customers feel loved and respected by our support team. We regularly receive appreciation from our customers for our support team. Our development team does self-testing before releasing it to the test team. The dedicated test team builds automated test scripts for regression testing and also does manual testing based on the release scope. The test team does smoke testing to allow the product for detailed testing. Once that passes, we run automated tests and, at last, functional testing to check against the features to be released.
What makes people eventually choose you over your competitors?
We got into building and supporting Open Source products over 12 years ago. When you provide products and services revolving around Open Source, you realize that customer service and customer delight are what sets you apart. The code and the features of your product are different from what differentiates your brand. Treating your customers with respect and empathy ensures loyalty and repeat business from your customers.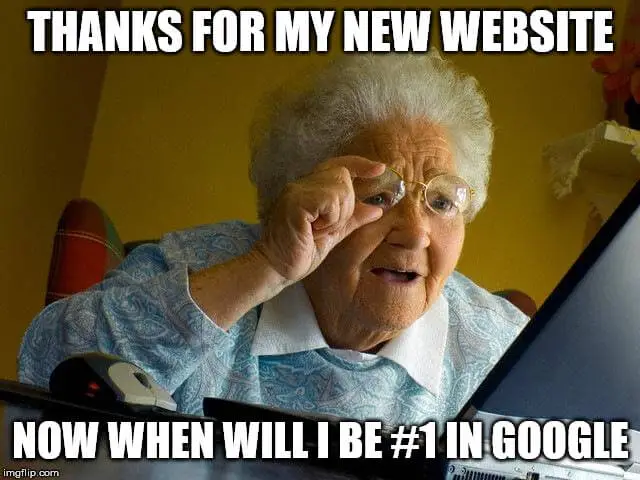 The key differentiator is the pricing model for our Responsive Pro theme, which offers immense value for money to freelancers and agencies. The second edge is our customized customer support. We make sure that all tickets are answered within 24 hours. To recap,
pricing is very competitive, and customer support is world-class. 
We have over 500 4&5 star reviews on WordPress.org for our theme and are proud of the user love it receives.
Here are some testimonials:
Ever since we discovered Responsive theme and its starter templates, we've already used it for several web projects and online tutorials. It's not only a great alternative, but it has the potential to become a replacement for other products.
Mr Web, Youtuber
One with zero knowledge can easily create and give their website a professional look using drag And drop.
Ravi Kumar, FT Thoughts YouTube
As a web-developer I found the theme very useful as it saves a lot of time.
Abhishek Gupta, Networking Plus YouTube
Your Dos and Dont's when building websites?
Clarity on the outcome and business objective for the final website is essential before you start. You can build a pretty-looking website, but can you build a pretty website that meets the business objective of the customer? That's the challenging part.
How To build a website the right way
Make sure your website solves your customer's problem.
Remove decision-making away from your website [dont give conflicting CTAs and too many options]
Listen to your customers, be it through feedback widgets, support desk, or social media.
Ensure that your website is responsive on all devices.
Use themes and plugins from trusted companies that have a proven track record of WordPress product development experience and have a good number of reviews on WordPress.org.
Mistakes to avoid when building a website
Wait to make money on your website. Ensure you have a working sales and fulfillment funnel.
Use illegal software or downloads to build your website; this will bite you later when you get hacked or your site goes down.
Try to build a massive website in one go. Build it in stages so you can tweak the outcome as you go along.
Save money on hosting; take hosting from a reputed provider who will provide support, backups, malware checks, and more.
Refrain from overdesigning and over-engineer your first website version with features and design; start simple and functional and improve on that.
What do you see in the future of your industry?
The future for WordPress is very bright and promising. Voice-integrated search and websites with ultra-fast performance and minimalist UI will soon become standard. The strength of the WordPress industry is the community. The community has given so much to many people, developers, bloggers, designers, and website owners. There is an enormous amount of human goodwill invested in WordPress. Only something great will come out of this. I am very excited about the future of WordPress and hope to be involved in this for many years to come.