ClickBank
has been empowering entrepreneurs in over 200 countries for more than 20 years, paying out over $4.2 billion. We spoke with
CEO, Kelly Householder,
about how their unique marketplace works by matching up product creators with affiliates, helping them reach a global audience and the ability to scale, grow sales, and make money online.
This interview was originally published on August 31, 2020.
What is ClickBank?
ClickBank
is a global online retailer and affiliate marketplace that offers digital and physical products.
What type of products do you offer?
ClickBank offers both digital and physical products, across a wide array of industries but has deep traction with health & fitness, e-business, self-help, spirituality, and home and garden categories.
How do product creators sell their products through ClickBank?
Product creators bring their product to ClickBank and allow us to sell that product on our Affiliate Marketplace. We ensure the product is compliant and the consumers have a frictionless process for finding and buying these products. We promote and sell these products through our affiliates in our marketplace.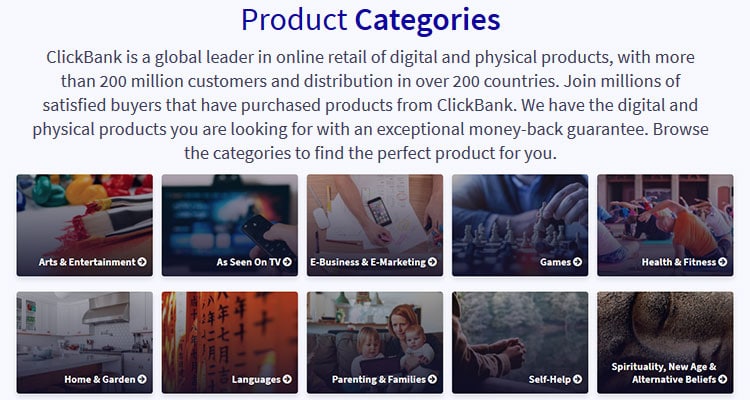 How do affiliate marketers make money through ClickBank?
Affiliate marketers make money with ClickBank through promoting ClickBank products and receiving commission based on those sales.
What are some of the advantages offered to affiliate marketers over other affiliate networks?
Although ClickBank is often compared to other affiliate networks, our business model and product offering occupy a unique niche in the affiliate marketing industry. ClickBank is the internet retailer that actually sells the product. We ensure all of our products are compliant and high quality versus just making the connection between product vendors and affiliates like other networks.
We are most recognized in the industry for our commitment to never missing a payment. In over two decades of operations, ClickBank has made payments consistently and on time. Additionally, affiliates have the ability to choose how and when they want to receive their payments.
How can affiliate marketers determine the potential of a product offering?
Thanks to the ClickBank Affiliate Marketplace, a one-of-a-kind marketplace that features ClickBank products that offer commissions, affiliates can browse offers based on niche, commission rates, and total value of sale.
What recommendations do you have for product owners to successfully promote a product?
Promoting ClickBank products is a straightforward process that requires a little bit of know-how. Affiliates look for products (also known as offers) with the best revenue per click. Revenue per click refers to the average amount of revenue an affiliate makes every time they send a potential customer to a product page. To increase this number, product vendors should always be testing their customer user experience to optimize for revenue per click. Some things to consider when testing user experience are: ad text, design, funnel functionality, and clear calls to action. Once you have optimized the user experience, affiliates will continue to promote it to their audience.
How are affiliate marketers and product creators paid?
Product vendors are paid based on ClickBank sales. Affiliates are paid based on commissions that they earn for promoting that product.
How do you assure compliance and fraud prevention?
ClickBank offers a comprehensive compliance screening for each product that is available in our marketplace. In addition, ClickBank uses fraud protection software for each transaction to minimize fraudulent charges and rogue affiliate traffic as well as unique fingerprinting technology that tracks better (and more securely) than cookies.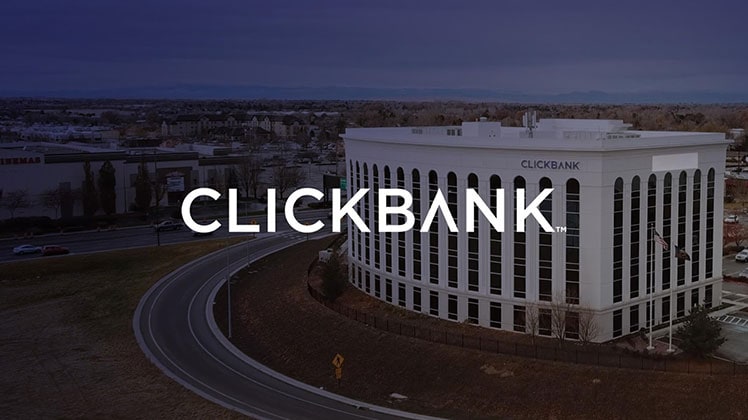 What support services are available?
Not only does ClickBank have an in-house customer support team, we provide our top product vendors and affiliates a dedicated account manager that helps take full advantage of our marketplace and troubleshoot problems. We are very proud of our account management team for building longlasting relationships with our top vendors over the years. ClickBank also offers a thorough online help center, known as the Knowledge Base. Additionally, we consistently produce quality content geared towards empowering entrepreneurs in all phases of business growth and performance marketing.