Asura Hosting
provides efficient, fast and reliable hosting at affordable pricing without compromising on customer support.  In this interview we heard from
Carlojou Tavares, Founder of Asura Hosting
who shares their story and what sets them aside from the rest.
Please share the story behind Asura Hosting: What sparked the idea, and how has it evolved so far?
Asura Hosting initially started as a hobby-host based only around Virtual Private Servers (VPS). It was founded in 2011 on the basis of interest in Networking and Hosting infrastructure. We initially saw a massive issue with "affordable" website hosting providers that would have very shady pricing policies, jacking up renewal prices without a customer's consent and locking users into their platform. We thought we could do a lot better, so we gradually moved towards offering website hosting as a product and started to gradually move away from VPS's and more to website hosting services as we noticed significant growth in our new web hosting product. Our users get an affordable clear-cut, transparent pricing model with no renewal price hikes or marketing gimmicks. We try to be as transparent with our pricing as possible which we know is one of the major reasons for our success. Clients appreciate the fact that they know the price they pay for and can predict renewal costs from the get-go. Our web hosting product has significantly improved over the years we've been in business and we always try to improve upon it. Over the last year alone we've added features such as NVMe Drives, WHMCS Licenses, Blesta Licenses, Litespeed, Anti-DDoS Protection and JetBackup. We've also added the option for customers to choose between DirectAdmin or cPanel for their web hosting or reseller hosting plans. We're also major reseller hosting providers, and currently provide infrastructure to over 1000 smaller web hosting providers. Our reseller hosting product offers the ability to re-create hosting accounts and packages without the need to manage server-related configurations and security – we manage everything so our resellers can focus on what is important, their business. We've also partnered with software providers like WHMCS and Blesta to billing automation for our reseller hosting users as well.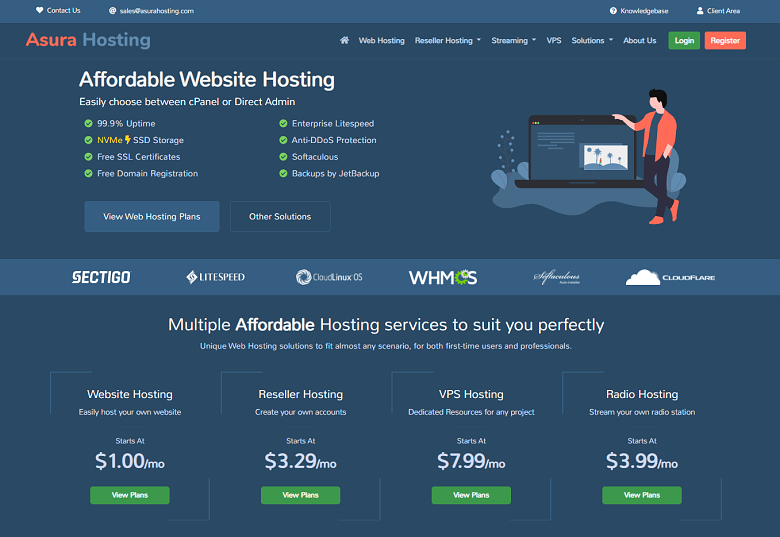 What hosting solutions do you offer?
Website Hosting
Reseller Hosting
Virtual Private Servers (VPS)
Shoutcast Hosting
Icecast Hosting
What are the most fundamental factors to consider when choosing a hosting provider?
Uptime
Years in Business and reputability
Customer satisfaction & Service
Transparent Pricing
Data safety (Backups)
Website Speed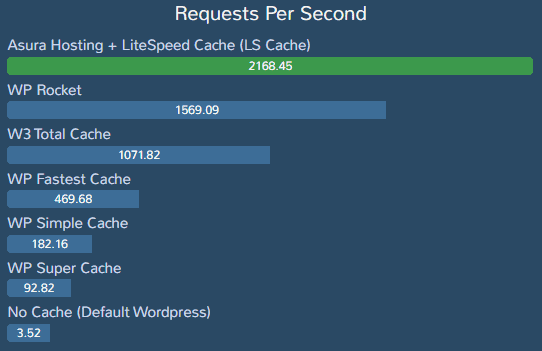 What can your customers expect when they sign with you?
Customers can expect a large range of features, including the following:
24/7 Support
Free Migrations from older providers
Free remote backups for data safety
99.99% Uptime Guarantee
Affordability
Extremely quick NVMe Drives with all our services, increasing data access speeds by 600% over normal SSD.
Anti-DDoS protection with over 2.6Tbps protection.
Optional WHMCS or Blesta licenses
Cloudflare integration with RailGun.
Litespeed Enterprise on all web hosting and reseller hosting plans.
Loyalty program for older customers, offering lifetime discounts and exclusive products.
Free domain registration with select products 13. Free SSL Certificates.
Hosting locations in London (UK – Europe), Luxembourg (Europe), New York (USA) and Montreal (Canada)
Which trends and technologies do you expect to see more of in the coming years?
Much Faster server processors, especially with the upcoming AMD Zen 4 Architecture. DirectAdmin will take a far larger market share on the control panel market over cPanel. Customers will more likely choose DirectAdmin over cPanel due to its affordability for both provider and user. DDoS protection will still remain as one of the most important features for hosting providers as DDoS threats become more prevalent. As IPv4 IP's become more expensive the market will gradually move towards IPv6 for website hosting especially.