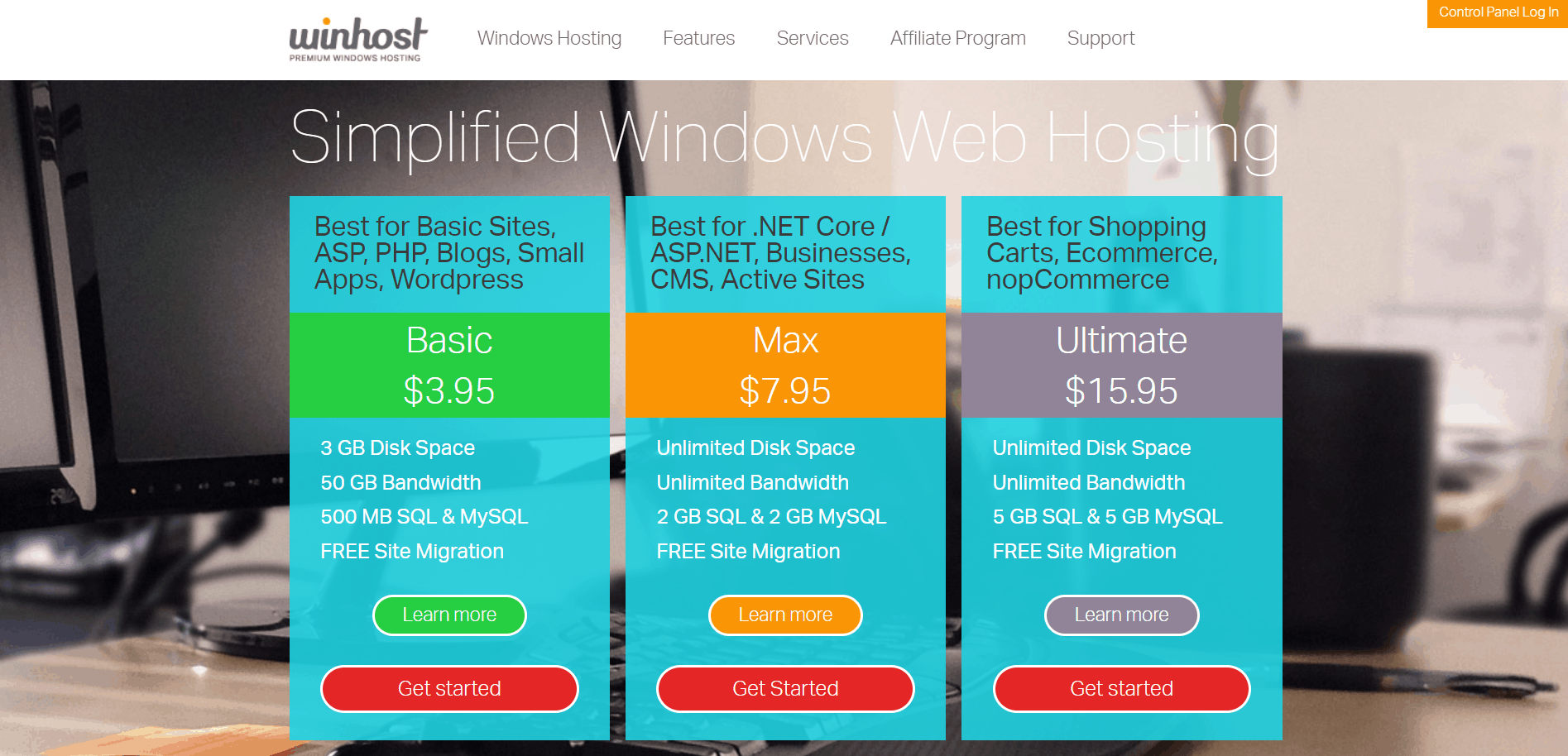 To compare the best web hosts, we hosted the same WordPress website on each one and tested performance, customer service, and value for money.
Check out the results here.
Winhost was founded in 2009 and is based in the U.S.A. It specializes in windows hosting and manages all their hardware themselves instead of outsourcing. Their in-house management and that they focus on windows hosting only are what has made Winhost a success today.
Features and Ease of Use
If you already own a website, you can migrate it to Winhost free. Their migration service is top notch and all you need to do is share your website details with them, schedule a time for migration, test the successful migration on a secondary URL, and then switch it to your main site. This way, you avoid any data loss or trouble during migration.
As part of their emergency recovery plan, they create daily system backups. However, there aren't any backups of your website. In case something goes wrong and you haven't backed up your website on your local computer, you can ask them to recover the site for you for a small fee. This, however, does not guarantee the recovery of all the latest files. If backup is important to you, you can use their SiteBackup service so you can even automate the backup process.
When it comes to the server, you can choose your own windows server version at signup. You have the following three options:
Windows 2016 hosting
Windows 2012 hosting
Windows 2008 hosting
You also get an isolated application pool with both full trust and medium trust control. While using ASP.NET, you can toggle between integrated or classic ASP.NET mode. To achieve this, you can use the tools available in the Winhost control panel.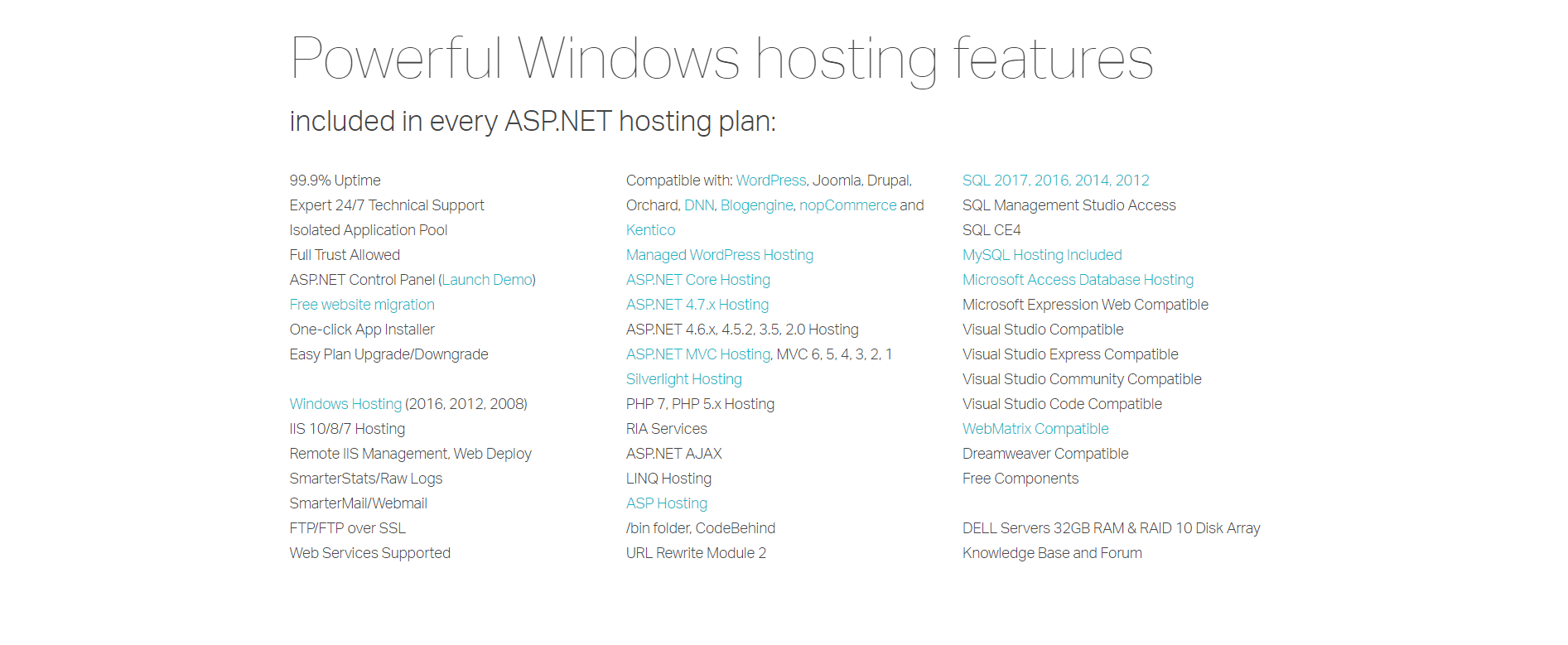 With the help of the application and pool recycle tool, you can shut down a running process or start a new one. This comes in handy when one of your applications isn't working properly and you need to restart it. The best part is that the other applications aren't affected by this as each website has its own application pool that is isolated from the other websites.
Pricing and Support
There are three packages on offer named Basic, Max, and Ultimate. The Basic package offers 3GB disk space and 50GB bandwidth which should be enough for the casual blogger or small website owners. The Max and Ultimate packages are where the bigger website owners can benefit. Both offer unlimited disk space and bandwidth. Max package offers 30 FTP user accounts while the Ultimate package offers 100. There is no reason why the Max package cannot fulfill all your web needs even if you have large websites. The price is reasonable. The ultimate package, however, looks on the expensive side. You have to ask yourself the question if you really need those extra features. As mentioned, the Max package should be enough for most website owners.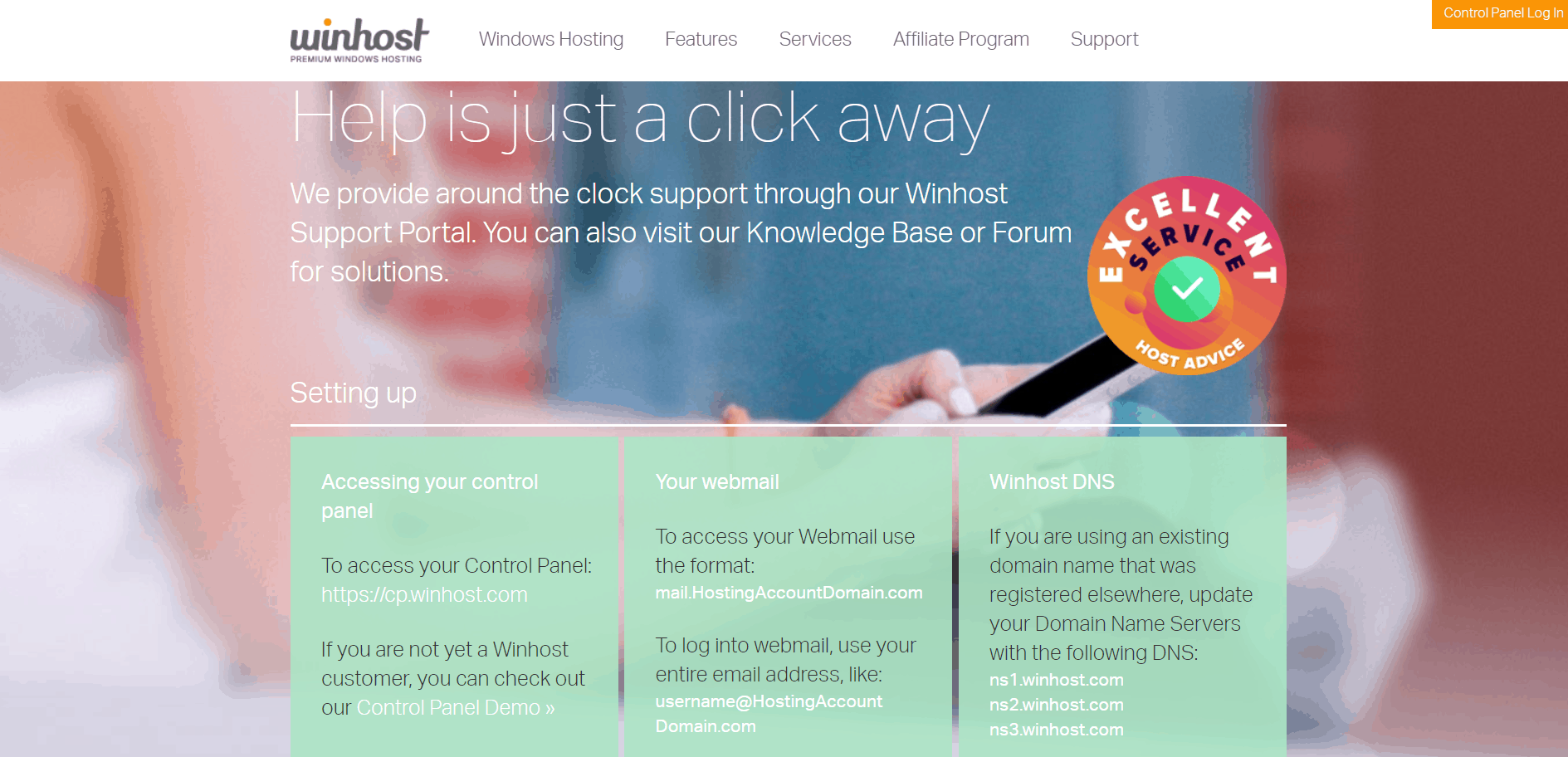 The help and support section includes a knowledge base that provides answers to many commonly asked questions. The website has its own forum, and the troubleshooting section there is very active. So, most of your queries should get answered quickly in the forum. There isn't a live chat, but you can reach out through the 24/7 ticket support system, and you can expect a prompt reply.
How much does Winhost cost?
Winhost offers plans from $4 to $16. The price depends on which type of hosting plan you choose. You can see the updated pricing table (updated weekly) below.

Which Winhost plan should I get?
My recommendation is to start with a cheaper plan. You can always upgrade later on. Winhost can help you with the migration to a more expensive plan. The increase in visitors many times takes longer than expected and you shouldn't pay a lot of money until the need arises. Of course, your needs may vary, and you can consult with a hosting expert from Winhost here.

How good is Winhost's customer support?
Winhost is not ranked as one of our top web hosts. But that can also be a result of Winhost being a small, under the radar, hosting provider. There are advantages to a small hosting company – as a customer, you are more important to them. You can also check out our comparison of the most popular web hosting services here.