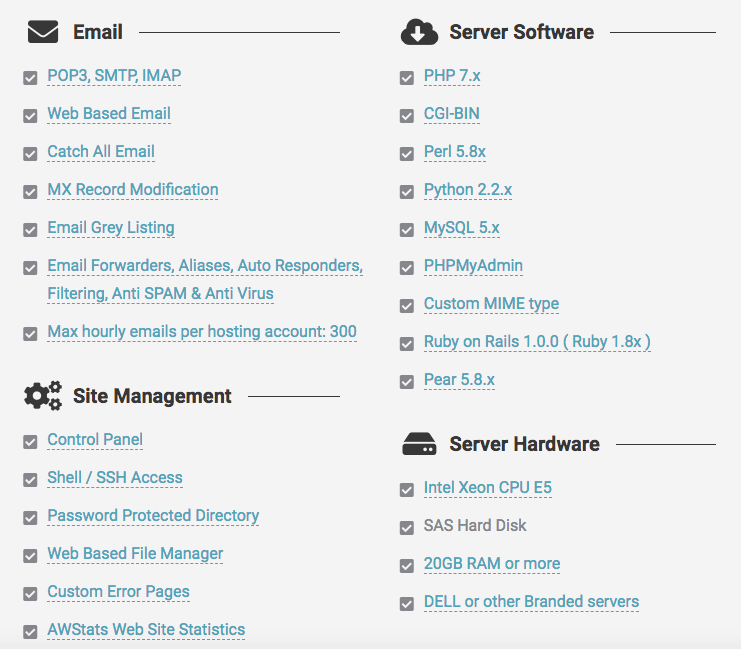 Surf7.net, founded in 2002, has more than 16 years of experience in the website hosting industry. It's a Malaysian company with an English website, and
currently in excess of 1,000 customers.
Features and Ease of Use
Surf7.net offers website development, domain name registration, and hosting services. The hosting plans come with the following core features:
99.9% network uptime and 99.5% server uptime guarantees
Free daily backup, retained for 14 days
Domain registration available for purchase
Add-on domains can be purchased
Free SSL certificates included
Up to 10GB disk space
Up to 20GB monthly data transfer
Surf7.net has its servers co-located at TM Net Data Center located in Cyberjaya, Malaysia. The server hardware is solid with Intel Xeon processors, SAS hard disk (unfortunately not the far faster SSD), and branded Dell or similar servers. Plus, the uptime guarantees are solid for the server and network, at 99.5% and 99.9% respectively.
Aside from automatic daily backups and cPanel access, which are both helpful for beginners, the features appear to be primarily geared towards experts. There isn't a website building tool, however, there is a one-click installer.
On the other hand, the features for experts and developers are comprehensive. There are all of the standard features (MySQL, FTP, phpMyAdmin, and PHP up to version 7), as well as some added extras. For instance, there's support for Python and Ruby on Rails, as well as Cron jobs and SSH access to ensure your website runs smoothly.
While there's only one base plan, you can customize it as required upon checkout. For example, you can purchase add-on domains, extra disk space, bandwidth, and so on. Of course, this all costs extra, but it allows you to pick and mix the resources you require.
Pricing and Support
The base plan is well-priced and in line with similar shared hosting suppliers. While you'll get a free SSL certificate, you do need to take into account the cost of any add-ons and a domain name.
You can purchase plans for one, two, or three-year terms only, which may deter new customers. If you find this a bit risky, you can take advantage of a 30-day money-back guarantee to get started.
If you're a customer, customer support is available via live chat, tickets, and emergency pager 24/7. However, sales inquiries are only by phone, email, and WhatsApp from 9:00 a.m. to 5:00 p.m.
I sent the team an email at around 1:00 p.m. U.K. time on a weekday and was happy to get a reply on the same day, answering my question politely and in full. If you prefer to research your own solution, existing customers can access flash tutorials, a knowledge base, and manuals.