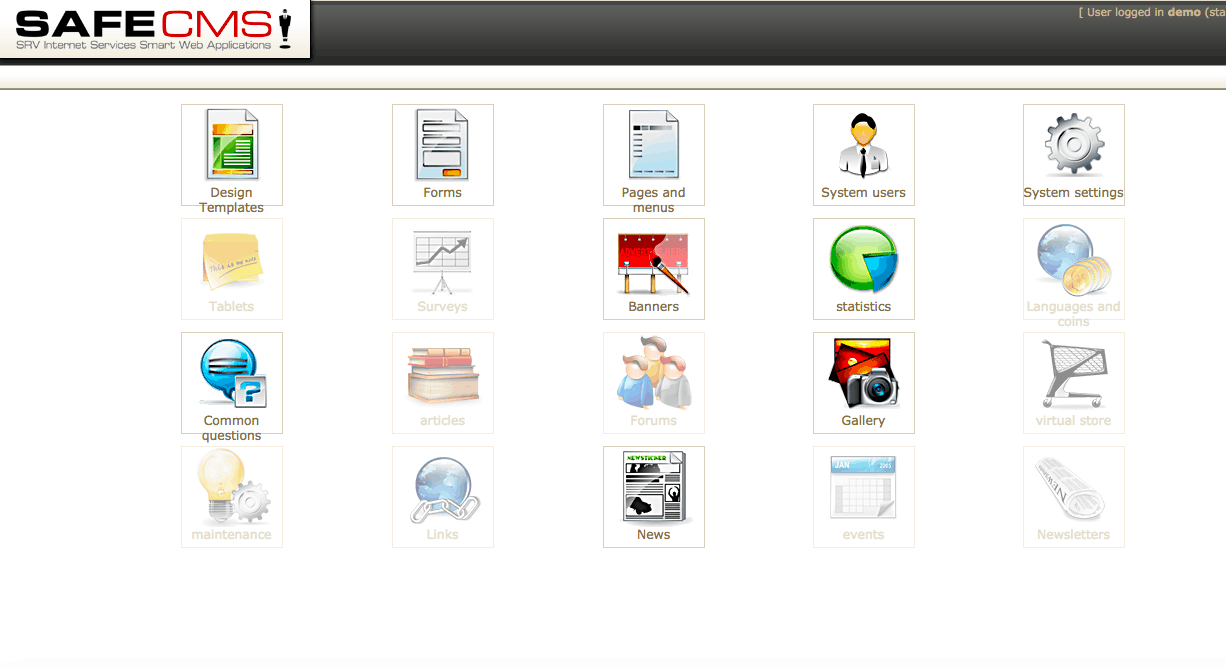 To compare the best web hosts, we hosted the same WordPress website on each one and tested performance, customer service, and value for money.
Check out the results here.
SRV is an Israeli-based hosting provider which was founded in 2001. The company provides website hosting services to thousands of customers. The website is available in Hebrew only.
Features and Ease of Use
Despite the simple website, SRV provides a comprehensive range of hosting services. To give you an idea, here are the core features of the shared hosting plans:
Automatic backups to separate network
Domain registration available
Between one and five add-on domains
SSL certificates available
50MB to 500MB storage
5,000MB to 25,000MB monthly traffic
SRV owns its own servers which are collocated in Bezeq International's server farm located in Petach Tikva, Israel. There are dual server power connections with separate power feeds, backed up by generators. While there is no uptime guarantee, SRV commits to monitoring the servers every ten minutes, 24 hours a day, to ensure any issues and/or downtime is dealt with immediately.
The plans are beginner-friendly. There is a free website building tool, which is designed for people with no coding experience. There is also an e-commerce store builder, which allows customers to quickly get an online store built. There are security features, product management, and billing tools integrated, so apparently, all you need to do is add products and publish the site.
For experts, the shared hosting plans use Windows 2003 operating systems, so there is support for ASP, ASP.net (versions 1.1.4, 2.0.5, 3.2.3, 3.5.3), SSI, MSXML, PHP (versions 4.3.10, 4.4.1, 4.4.7, or 5.2.17, not the far faster version 7), as well as less popular Flash, CGI, and Perl. Both MySQL and MSSQL databases are included in these plans.
Getting signed up involves completing an online registration form and then taking a phone call to provide credit card details to pay. While you can pay by other methods, this needs to be discussed on the phone first.
Pricing and Support
The prices are high compared to international companies. However, Israeli hosts do tend to be expensive, so it's not that surprising. Be sure to factor in the cost of an SSL certificate and domain as well.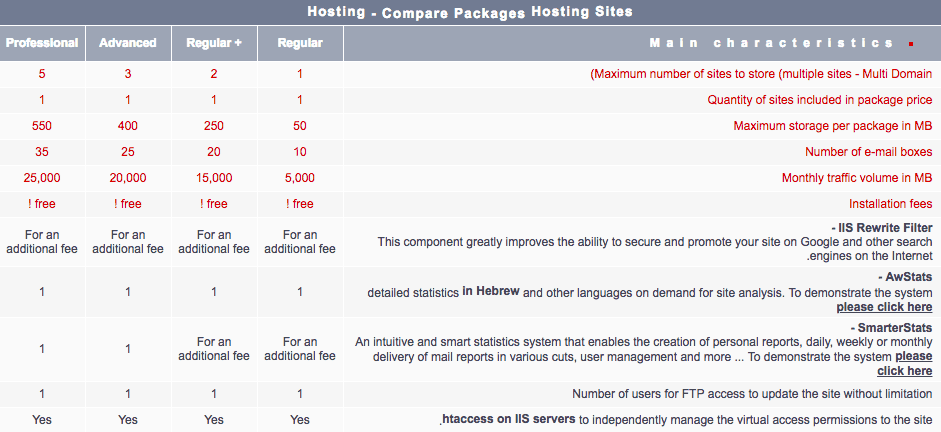 Plans can be purchased in one-month or one-year terms. The prices are deeply discounted if you purchase a year upfront. There's also a 14-day money-back guarantee, so you can trial the plans relatively risk-free.
I was pleasantly surprised by the level of help documents and FAQs on the website. However, if you need to speak to someone, you're limited to email and telephone. They don't clearly advertise their business hours, which is a shame.