Dutch-founded web hosting company PCextreme has been offering hosting services since 2003, and over time they have moved more and more into the cloud server space. They operate in a very transparent manner, remain affordable, empower their customers with the best hosting solutions, and
pride themselves on having unsurpassed technical knowledge of their products
.
PCextreme has multiple data center locations across Europe and the U.S., and they operate in Dutch and English.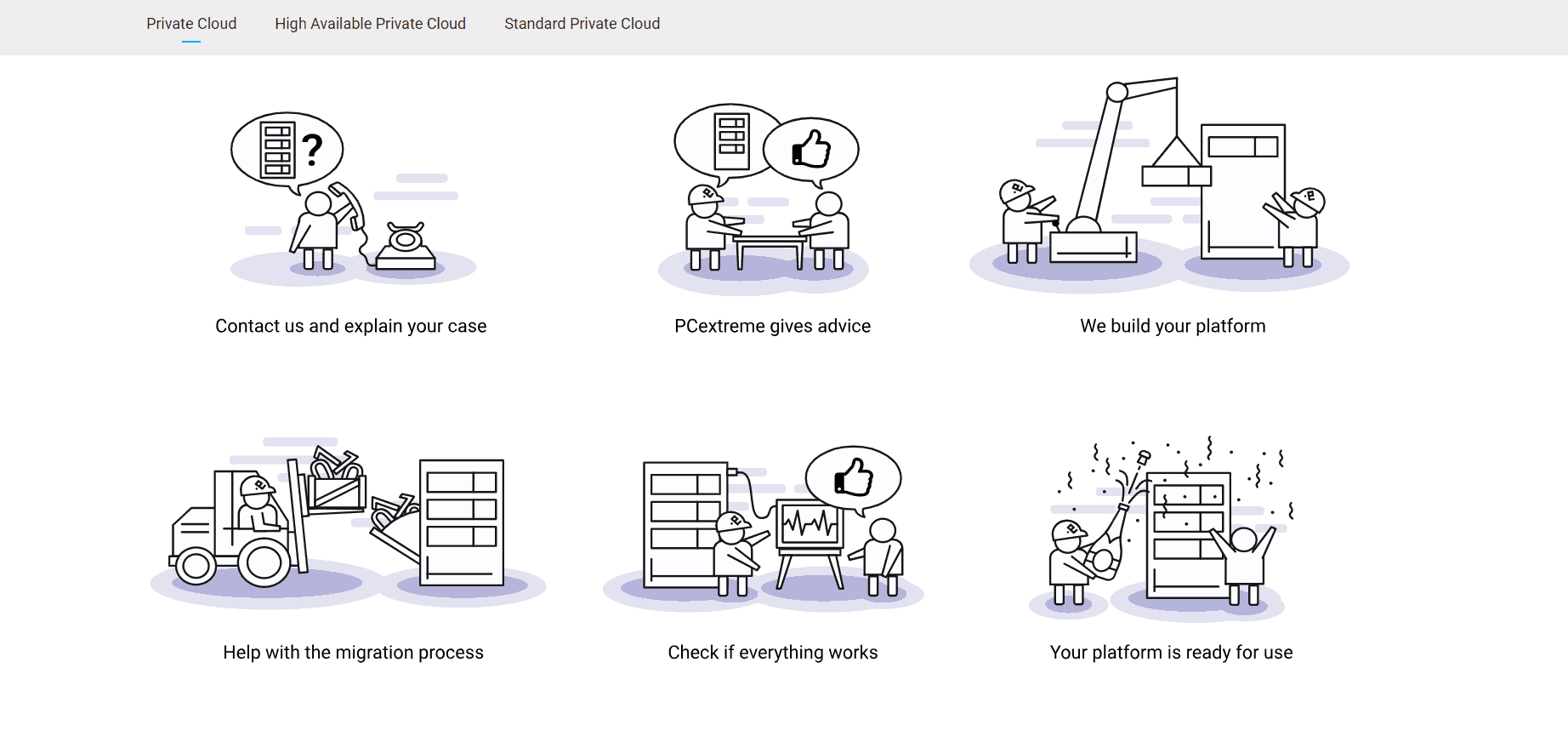 Features and Ease of Use
Although they don't have the biggest range of products, especially for web hosting, this company makes up for it with the sheer quality of its services, which include:
Domain registration (not included in pricing)
Purchasable cloud storage objects
Homegrown control panel
Backups
Advanced anti-DDoS protection
PCextreme also provides some powerful tools and services to improve your hosting:
DNS & Health Checks: An API-driven, intelligent DNS service via Aurora DNS. You can use it to manage your DNS zones and records, and to run a number of health checks for HTTP/HTTPS/TCP with automatic routing to healthy servers.
Caching Load Balancer: This package comes with some big tools to boost your site performance, including a load balancer that distributes traffic across your site from multiple servers. It also features health checks, Varnish Cache, a default Let's Encrypt SSL certificate, and HTTP/2 support.
The best bit about PCextreme is the great hardware and infrastructure on which their servers are based. Private servers use hypervisor technology for triple data replication (by Ceph), giving you almost unparalleled availability and performance. All their servers also use SSD storage for better disk writing speeds. Products can be scaled and upgraded at any time, and they provide hosting templates for optimal configurations from the get-go. Add in the fact that you can host your servers on multiple data centers, and you've got a strong combination.
Pricing and Support
PCextreme's former colocated services offerings have been discontinued now that they are looking forward to a future where everything is based on cloud technology. Unfortunately, they don't offer a range of billing options or any money-back guarantees for their cloud, VPS, and rack space products. Instead, the following plans simply provide good value for what you pay in terms of hardware and reliability:
Web Hosting: Available as a free option and a paid plan. The free version comes with only 0.15 GB of storage and 5 GB of bandwidth, while the paid plan comes with 15 GB of storage, 150 GB of bandwidth, and an SSL certificate. With this one, you do get a 14-day money back guarantee.
Cloud Servers: You can configure the cloud servers to your liking, choosing the desired amount of RAM ranging from 512 MB to 64 GB and opting for either 20 GB or 50 GB of SSD storage. If you require more reliability, you can go for the higher priced high availability servers starting from 4 GB RAM. The bandwidth options vary from 1 to 10 TB, depending on your specific choices.
Cloud VPS: Private cloud servers are provisioned and priced on an individual basis. You can choose from multiple data centers across different countries, as well as between a standard and high-availability option. Servers run on hypervisor technology with 10 GB connections and SSD storage with RAID redundancy.
Rack Space: You can lease semi-private rack space in their high-end data centers.
PCExtreme offers 24/7 technical support with all of their hosting products. This is in addition to their dedicated technicians monitoring the servers in their data centers day and night. You can reach the support team via email, ticket or phone. Response times vary a lot: from swift to not at all. The staff are competent, but not the friendliest I've come across.