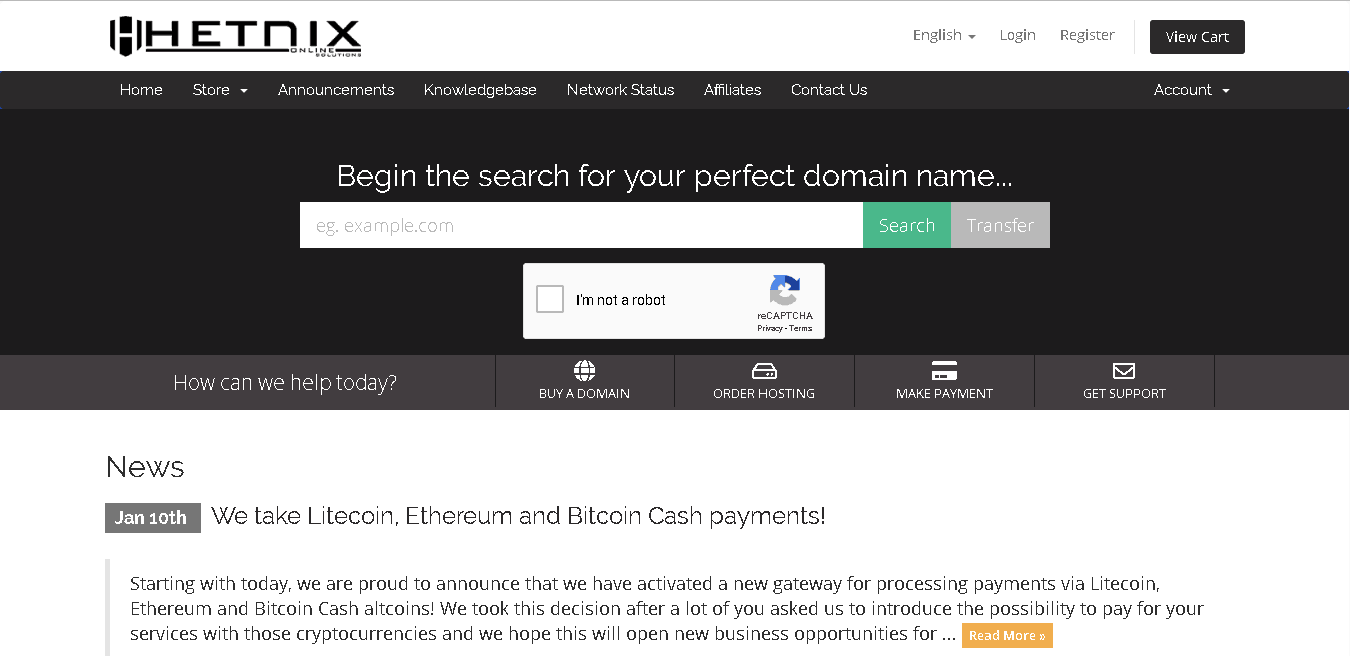 mServer.ro is a web hosting provider based in Romania. While their web address of 'mserver.ro' matches their name exactly, and while their copyright notice still states "Copyright © 2018 mServer.ro", their website is branded with the HETNiX logo, which suggests that mServer is a sub-brand or a recently acquired company. The website can be switched into more than 20 different languages.
Features and Ease of Use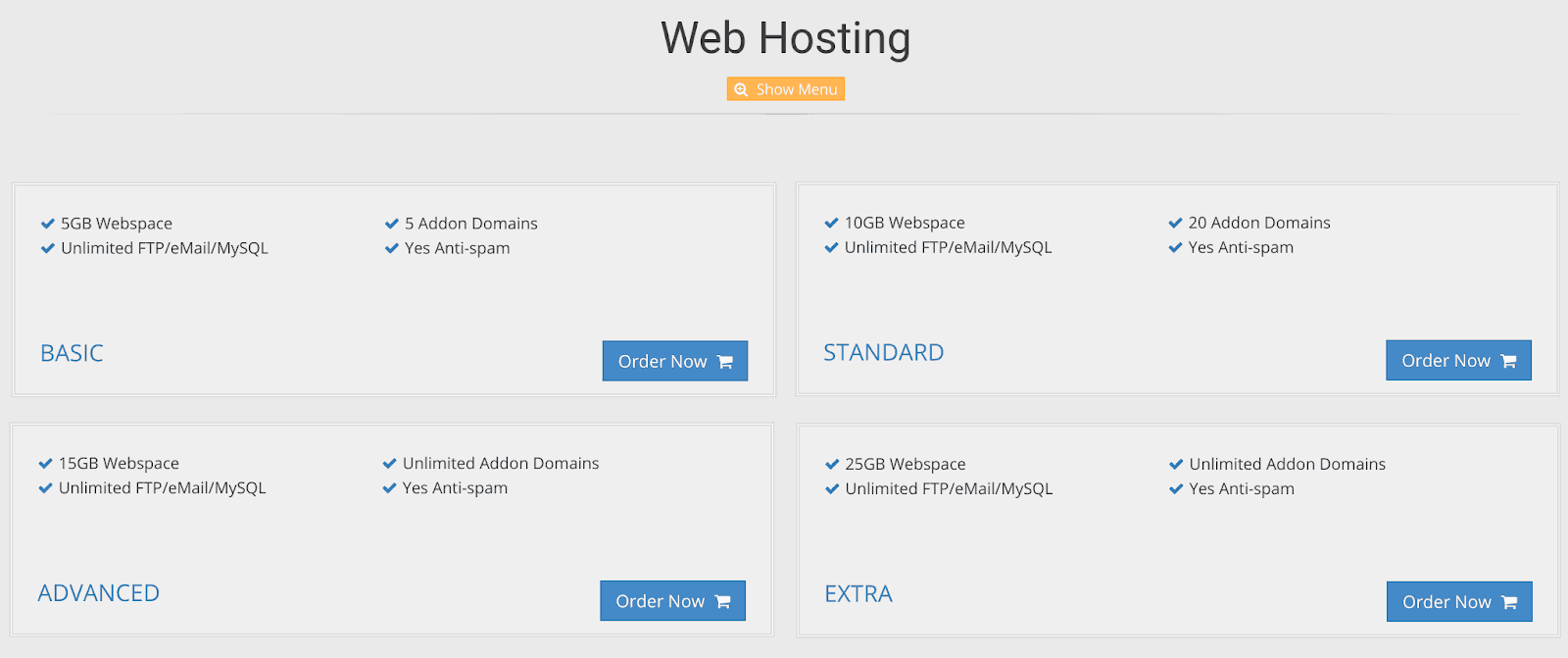 mServer's shared hosting, VPS, and dedicated servers come with the following standard features:
Add-on domains
Unlimited FTP
Unlimited email
MySQL
Anti-spam
Depending on the particular server package, you can choose a data center located in one of a number of European countries or the United States. For example, choosing the DE/US Servers option allows you to configure either country as your server location. Choosing the KVM VPS/VDS in Romania package allows you to select only that country whereas choosing VPS Servers in Romania affords you the "First Available in Europe" data center or Romania or Strasbourg. The Dedicated Servers option offers a long list of server locations in European and U.S. data centers.
I have no information about the efficiency of this provider's servers or any security measures they put in place. You can use any backup method you choose, but mServer has made a notable effort to deploy internal backup systems that protect your data on their VPS and shared hosting servers. These backups are performed daily during off-peak hours.
The company gets right to the point by taking you straight to the shopping cart for any service(s) you have selected in the left-hand navigation menu. You can hover over any of the displayed plans to see the specs, then click the 'Configure' button to choose options such as your choice of data center location and operating system. A handy Order Summary shows you exactly what you have selected before you check out.
While I'm a little cautious about this company because its branding is inconsistent, its last status update was in 2015, and the colocation link leads nowhere, it does seem like the checkout process allows accepting payments through various methods. So, as long as you do your due diligence and contact the company before signing up to ensure they're open for business, you should be on safe ground.
Pricing and Support
mServer offers a variety of basic hosting packages with pretty standard pricing compared to other Romanian providers. You can choose between monthly, quarterly, semi-annual and annual billing. All prices are shown in euros and Romanian leu, and you can pay via PayPal, bank transfer, Bitcoin or credit/debit card. Considering my slight concerns, I would be inclined to pay with one of the protected payment methods such as PayPal or credit card rather than trusting a bank transfer.
While you can register or transfer a domain (at a price) via the relevant link, it is unclear whether you can also get these services for free with a web hosting plan. SSL certificates cost extra as a standalone purchase and are not included in any hosting solutions.
There is no money-back guarantee with this company, and in fact, they state that any payment made to them is not refundable under any circumstance. On the plus side they have a 99.9% uptime guarantee backed by a compensation plan, but on the minus side, the uptime must fall to between -10% and -20% for the compensation plan to pay out.
While active customers can contact mServer's support team via a dedicated telephone number, it seems suspiciously difficult to contact the company before you've signed up, except via an online contact form (which I'm not convinced actually works). I received no responses at all to the ten tickets I opened via this form.
The website knowledge base is not much use, and the same goes for the tutorials and FAQs.