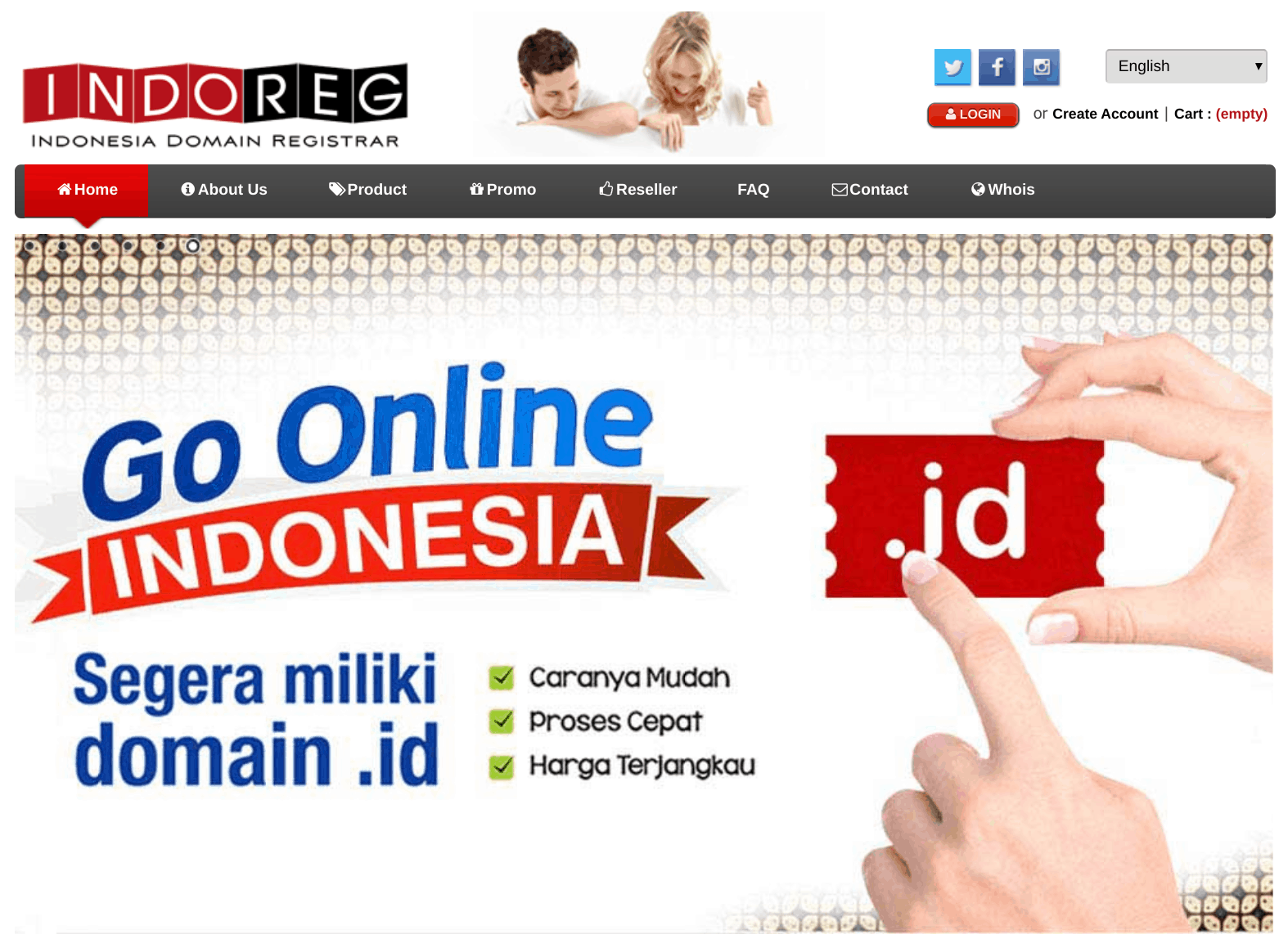 Indoreg is an Indonesian domain registrar that is part of the PT Jetcoms Netindo internet service provider (ISP) that was founded in 2000. As well as offering gTLDs (global top-level domains) and ccTLDs (country code top-level domains) and domain reseller plans, Indoreg also provides shared hosting plans.
Indoreg's website can be switched between the Indonesian and English languages.
Features and Ease of Use
Indoreg offers nine shared hosting plans and three domain reseller plans. The shared hosting plans provide you with:
150 MB to unlimited disk space
Unlimited bandwidth
5 to unlimited email accounts
2 to unlimited databases
3 to unlimited subdomains
Up to 15 parked domains
1 to 10 FTP accounts
POP3 and SMTP
URL forwarding and email forwarding
DNS server management
The hosting plans support webmail so that you can access your emails from anywhere in the world via a web browser. You also get antivirus (to protect against spyware, viruses, and phishing attacks) and spam filtering (to guard against junk emails).
Although it looked like there was a promotion that would give you free hosting for a year with a non-transferrable domain purchase, I found this to be unavailable.
Pricing and Support
Indoreg offers dirt-cheap shared hosting plans, and as of writing this review, they are running an incredible 50%-off promotion. You should be able to pay for plans annually in Indonesian rupiah; however, I noticed that the "order now" buttons were not working, so I am unable to provide information about the available payment methods.
This host's website alludes to free domains with hosting, but this may be merely academic if you can't actually purchase a plan.
Indoreg purports to provide 24/7 customer support via telephone, fax, email, and the now-defunct Yahoo! Messenger (which was discontinued in 2018). Since this provider's ordering process wasn't working properly, I wasn't too surprised that my exploratory email received no response. Self-support resources seem to be limited to a small F.A.Q. section: