Customers are responsible for carrying out backups. However, if you exceed your allowance of 5 GB per account, your account may be suspended, in which case you'll need to upgrade your backups via the cPanel control panel.
HOST T's web hosting uses SSD storage for faster performance and greater reliability than HDD storage. Server load is balanced by CloudLinux, which ensures you are protected from the adverse effects of other hosted users. Everything contributes to the industry-average 99.9% uptime.
Pricing and Support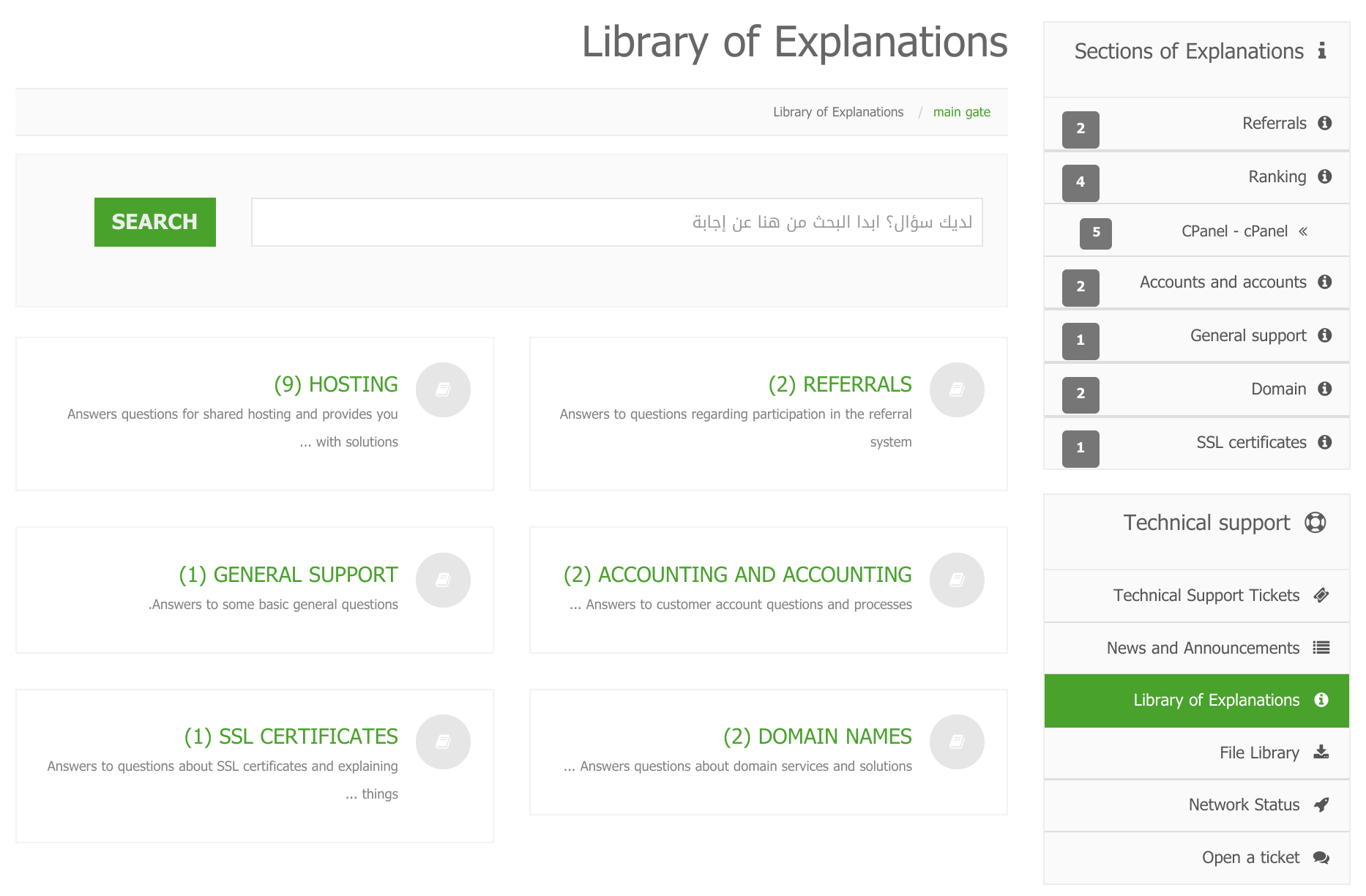 HOST T lets you sign up on a one-, two-, or three-year basis, with no apparent discounts for longer sign-ups. Pay in Egyptian pounds or U.S. dollars via PayPal. According to the information provided, HOST T has to verify your payment by telephone before it can process your order, else your money will be refunded within 48 hours.
If you want something special for your hosting, you can talk to the sales team who will come up with a customized quote. You can make contact via telephone or an online form, or (for technical support) you can submit a ticket 24/7. For self-support, there is a "Library of Explanations" knowledge base, but it doesn't look to be particularly well populated.