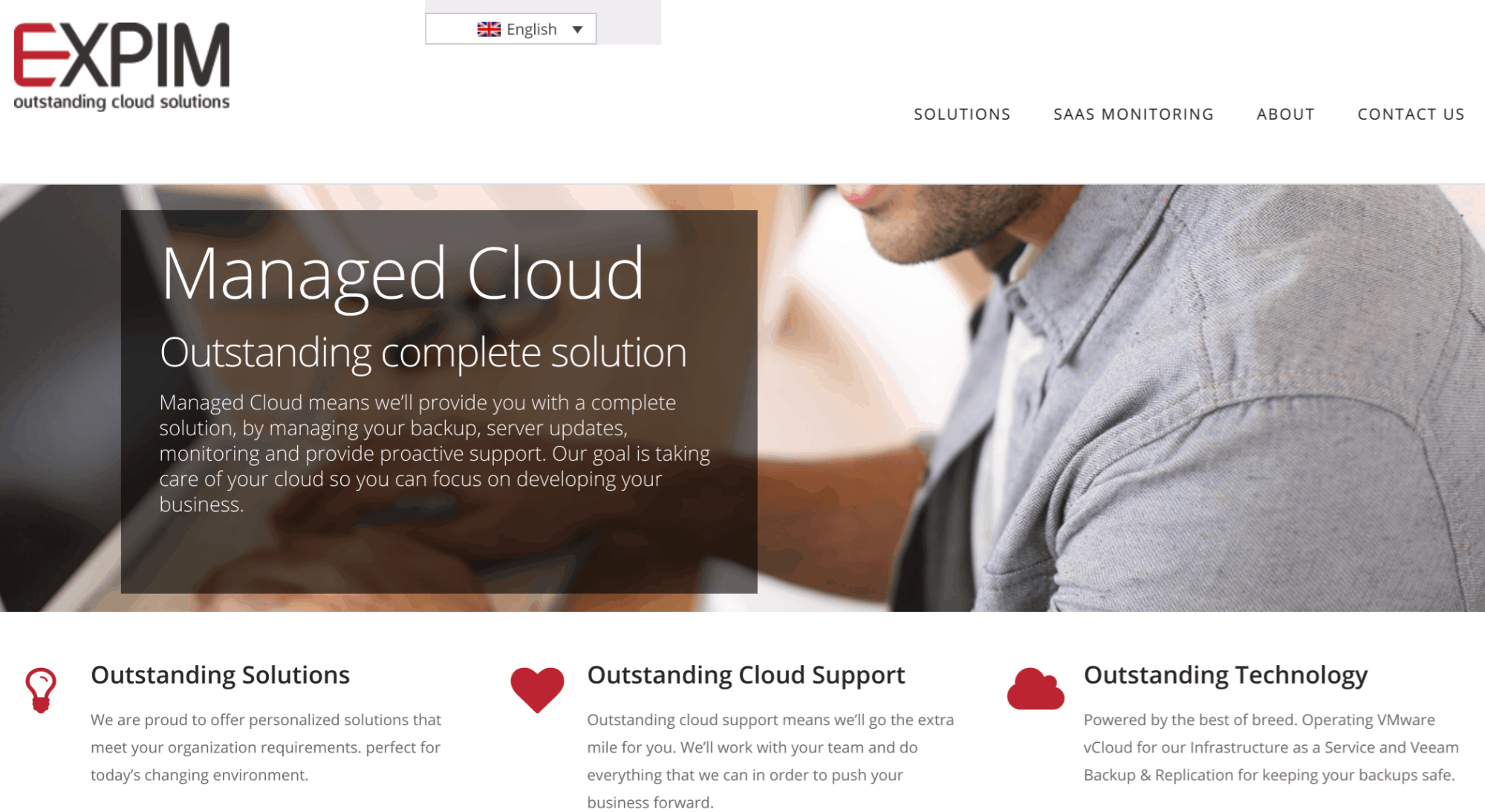 Expim has been providing managed cloud services since 2005. Based in Israel, it has a
modern website
and
several relatively active social media profiles
. The Expim website is presented in English and Hebrew.
Features and Ease of Use
Expim only sells cloud solutions, which come as standard with the following key features:
99% uptime SLA
Backup and disaster recovery
Web Application Firewall (WAF)
13 enterprise-grade data centers
DDoS protection
All of Expim's plans are fully managed, so you don't have to handle day-to-day hosting tasks such as server configuration and maintenance, cloud security, or backups. You also get a variety of performance-enhancing features for optimizing page load speed and smoothing hosting scalability. All plans come with a free CDN and website acceleration so that your website loads quickly from every location around the world.
For customers with a client base in China, Expim provides a China Hosting managed solution specifically for you. And this company will also manage your AWS cloud services, including infrastructure management, monitoring, support, cyber security, and even consulting.
Expim's website proudly states that they have 13 worldwide data centers, allowing you to select a location near your audience. However, they didn't mention the specific locations of these data centers. This vendor also claims to offer a "Four 9s SLA," although they haven't provided much evidence to support it. In theory, this should guarantee 99.99% uptime.
Pricing and Support
Like most managed cloud hosting providers, Expim does not advertise its prices on its website and does not let you purchase plans online. This is quite common due to the bespoke customized nature of such cloud solutions. What I can tell you is that you only pay for the resources you use. You can scale your resources up or down by adding virtual servers or bare metal servers, and you can increase your RAM and/or data storage without changing your server's base configurations.
I tried contacting this company to get additional information about the pricing and contract terms, but I received no reply after waiting two business days. Maybe you'll have more luck when you try to engage by telephone, email, or by filling out their contact form.