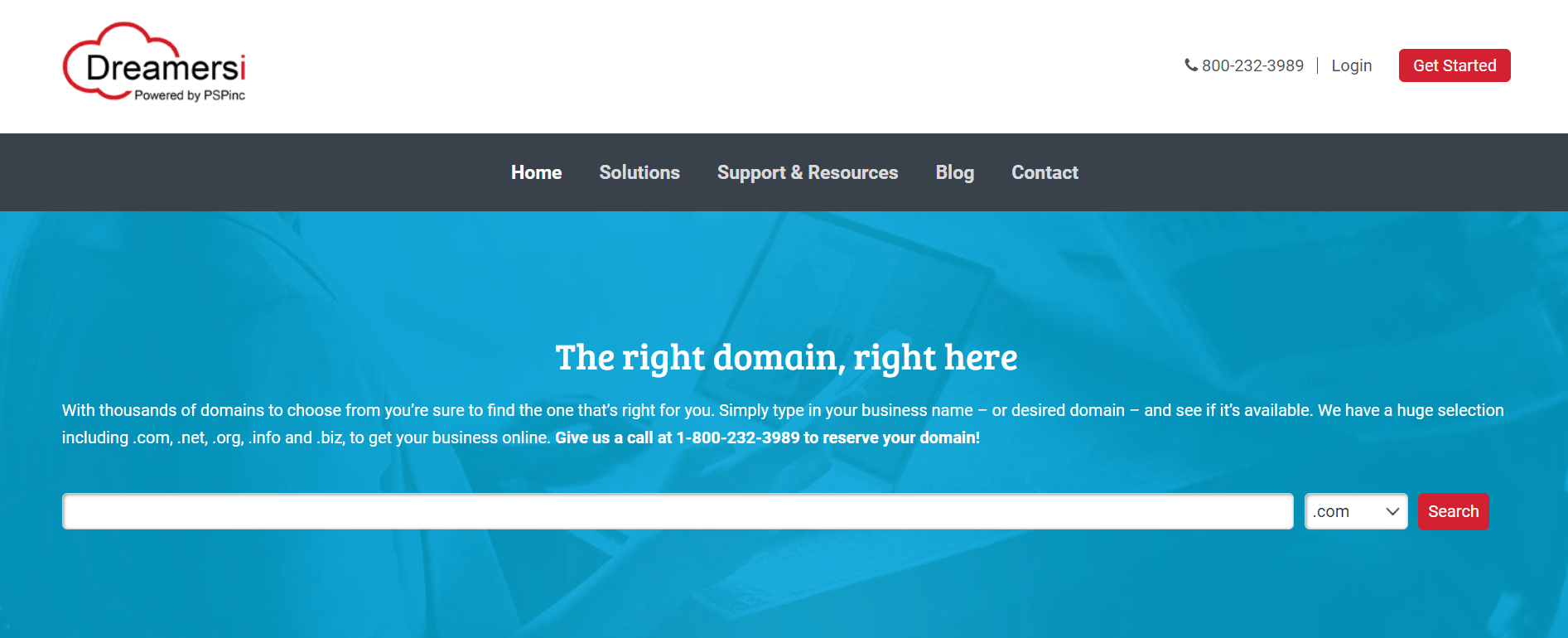 Dreamersi is the website hosting division of Pacific Software Publishing, Inc. (PSPinc) that provides shared web, VPS, and email hosting as well as web design services and domain registration. The web hosting comes as a single customizable 'core' package with add-on services.
Dreamersi is located in Bellevue, Washington, and its website is in English and Japanese.
Features and Ease of Use
Dreamersi offers just one customizable 'Core' web hosting plan and one hosted email option. The Core hosting plan comes with 10 GB of storage, 10 GB of email storage for unlimited email accounts, and the following features:
Free domain with hosting
Stable 99.99% uptime
CMS support
Website builder
For an additional fee, the amount of storage can be increased up to 110 GB, and the number of email accounts increased to 110. The Core plan can be further customized by adding the following services as one-time, monthly, or yearly add-ons:
Website transfer
Email transfer
SSL certificate
Blog setup
5-page template-based website (with 1 hour of monthly maintenance)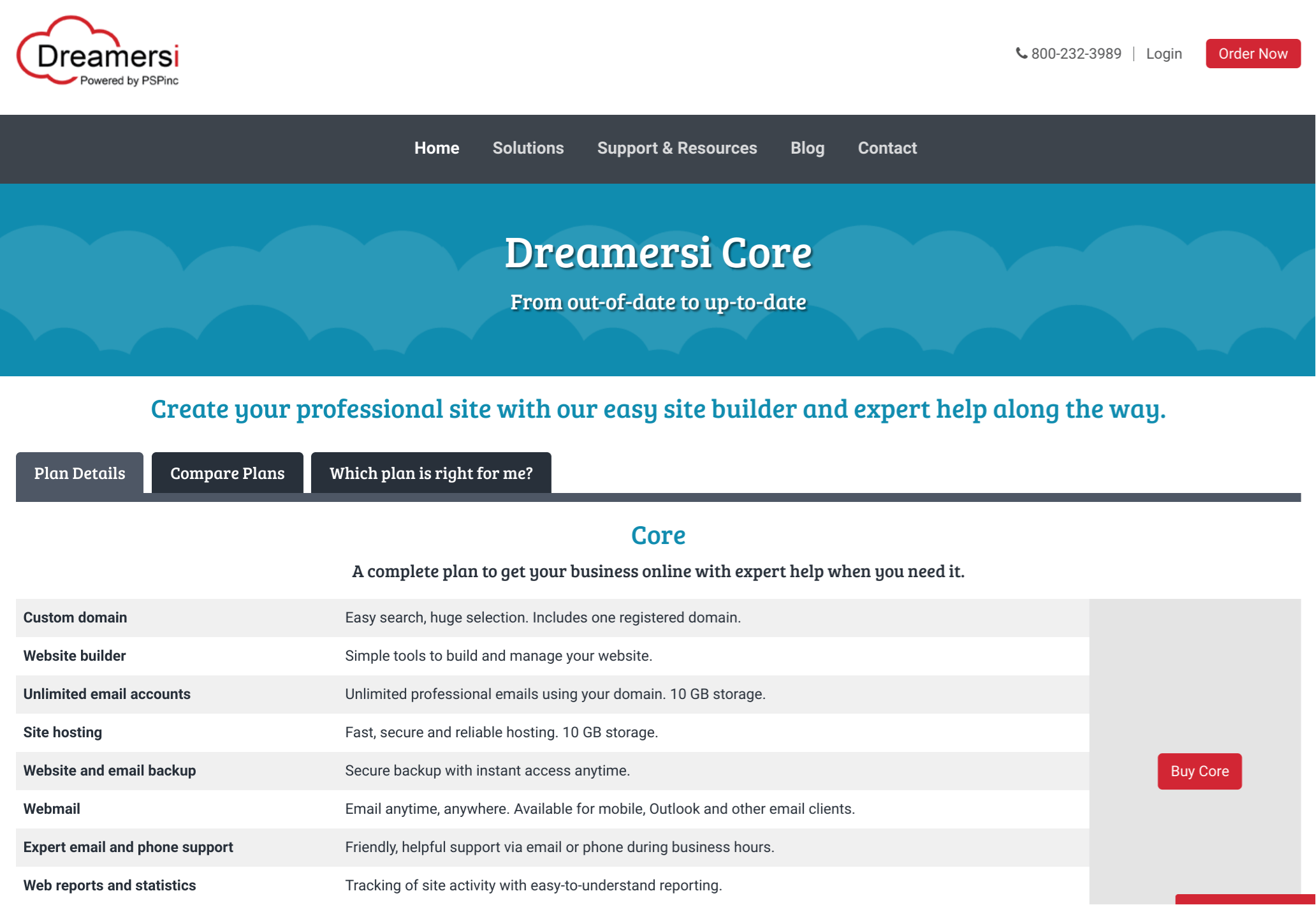 A do-it-yourself website builder is also included, which allows you to choose from an array of professionally-designed responsive and SEO-friendly themes that can be customized. Content management can be handled via the wizard tool or by using HTML, CSS, and plugin tools.
Dreamersi's Email Only hosting plan includes 5 GB of storage for an unlimited number of email addresses. As per its name, this plan does not include any kind of website hosting, but it does include a free domain.
Parent company PSPinc has another division called the 'Newsmail' email marketing division. With their email marketing system, you can create and track email newsletters using responsive templates, scheduled emails, and unlimited lists. The Newsmail subscription is separate and can be purchased directly from the Newsmail website.
Pricing and Support
Dreamersi's hosting doesn't come cheap. The single customizable hosting package in its most basic form costs around three to four times as much as the majority of top American and international hosting companies. At this price, you might expect to see SSD and cloud technology, but you don't. This hosting is more geared toward those looking for a full online services package.
Aside from the higher-than-average price for web hosting, the add-on services also come at higher-than-average prices. It can be astronomically expensive to add storage, and it's expensive to transfer an existing website when many hosts will do this for free. The single SSL certificate option is a pricey one.
Customers pay a lot for the privilege of allowing Dreamersi to set up a website or blog for them. For example, a five-page template-based website with one hour of maintenance per month will cost thousands of dollars per year.
Web hosting can be paid for monthly or yearly, and – on the plus side – you get two free months worth of hosting with an annual plan.
Customer service is provided via telephone, email, or online form during regular business hours, but I received no reply when I reached out to sales support by email. For self-support, you will find a set of online manuals (mostly for email) and a list of known issues with workarounds: