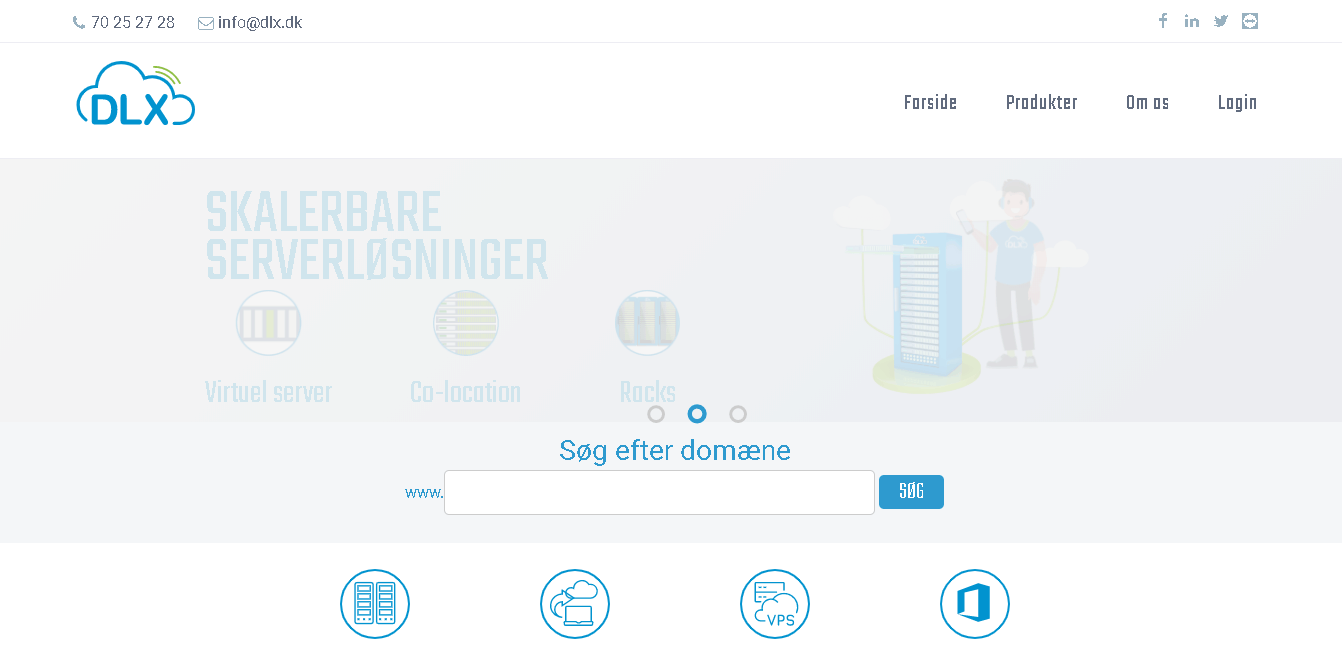 According to its LinkedIn page, DLX has been providing a diverse range of IT solutions to meet the varied needs of its clients since 2005. With its robust infrastructure and its team of experienced professionals, this company aims to offer quality services, including web hosting, dedicated servers, virtual servers, and domain services. It also offers I.T. consultancy, outsourcing, colocation, backups, and telephony services.
The DLX website supports Danish.
Features and Ease of Use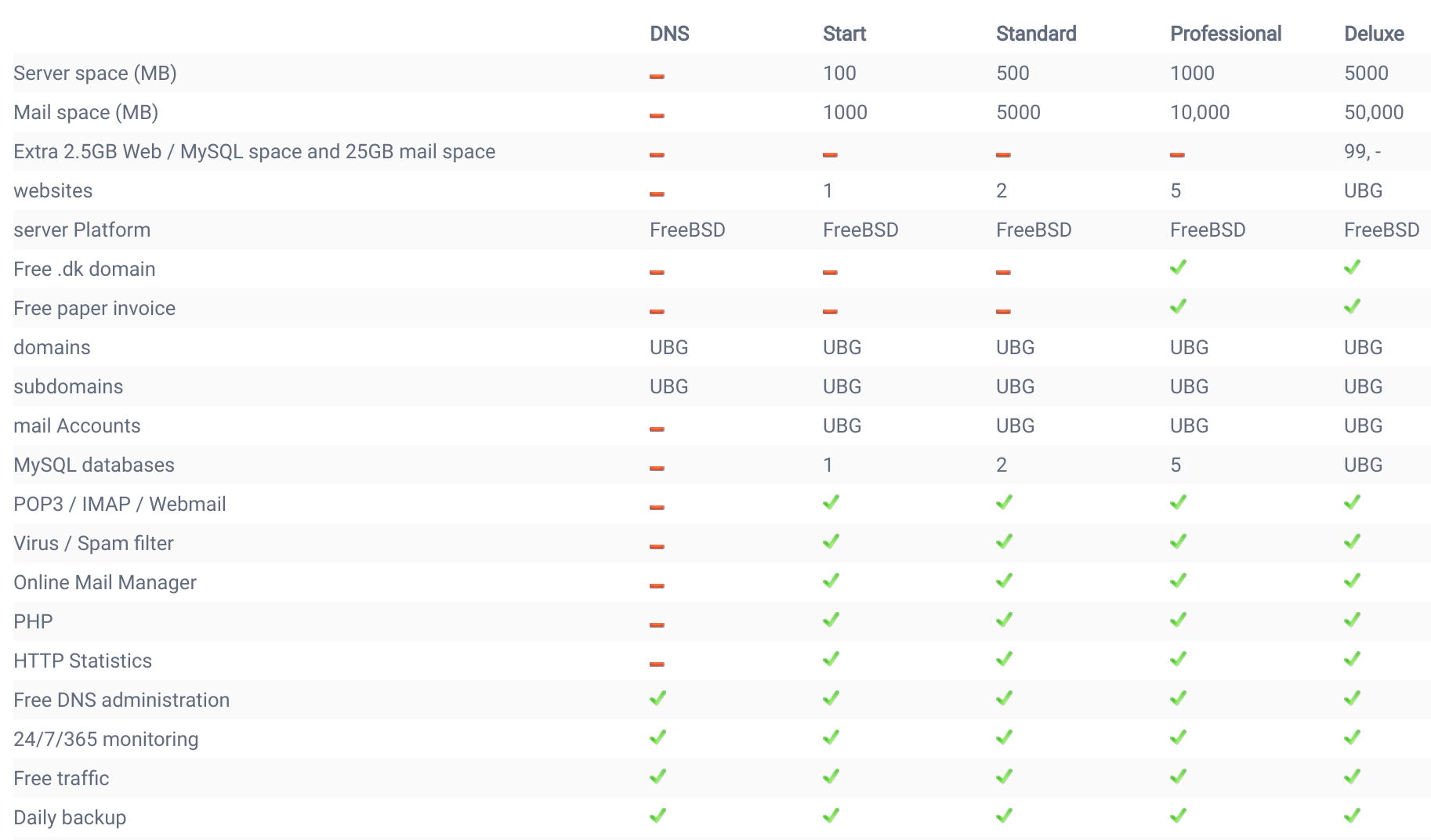 DLX doesn't provide any details of its virtual and dedicated servers. However, its website says that you will get these features with the hosting packages:
100 MB to 5,000 MB server space
Free traffic
1,000 MB to 50,000 MB mail space
FreeBSD server platform
POP3/IMAP/webmail
PHP
Virus/spam filter
Daily backups
All the hosting packages come equipped with free DNS administration, and the HTTP statistics will give you valuable insights into your site's traffic.
Besides hosting, DLX offers online backup programs (to help protect you against potential data disasters) and outsourced I.T. operations (where this company's professionals take the strain so you can concentrate on your core business).
DLX uses its own Tier 3 data center to ensure high availability, minimal downtime, power outage protection, and data security.
Pricing and Support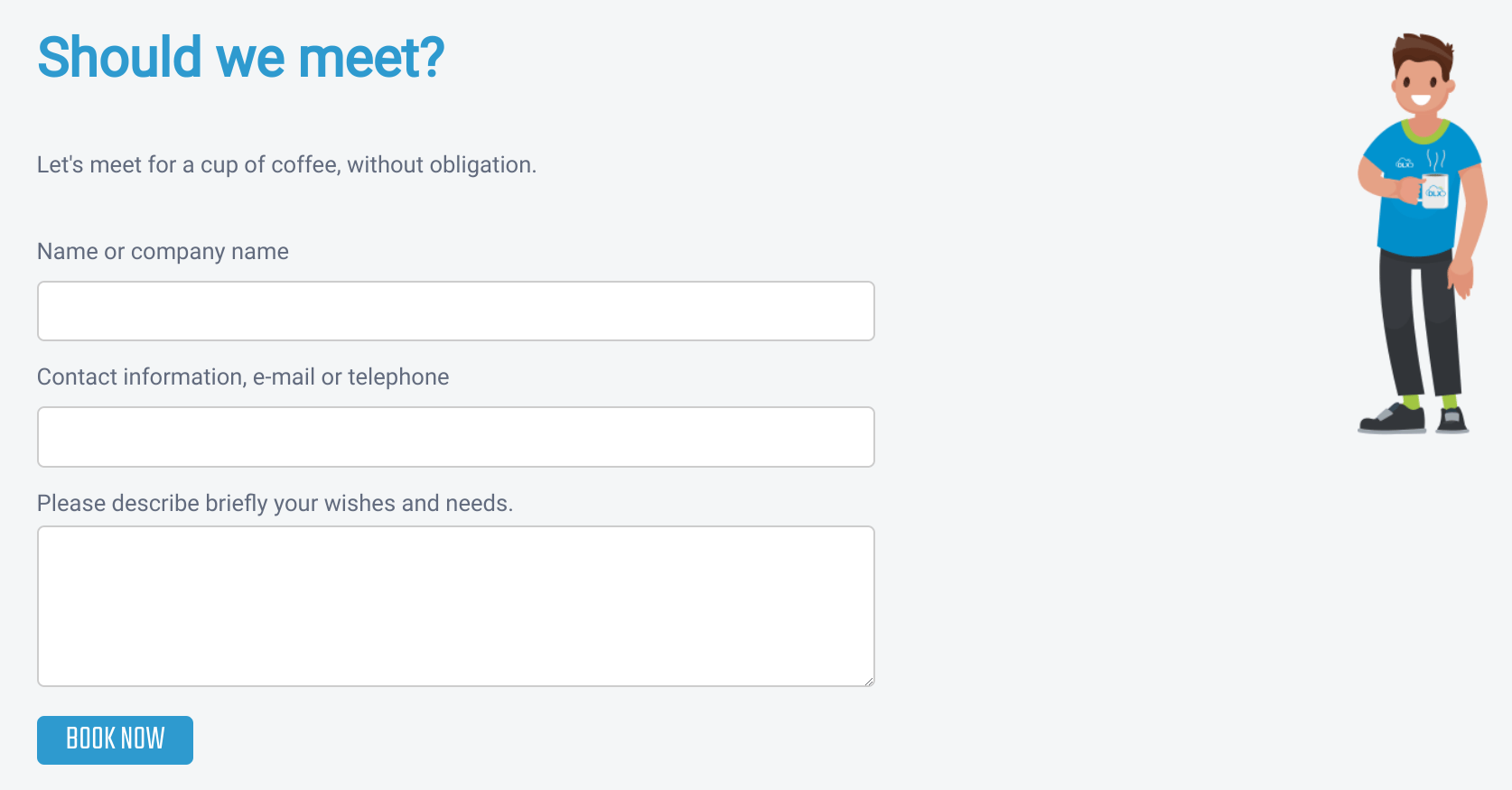 The DLX hosting packages are cheap. You can pay for them only yearly, in Danish krone, by bank transfer, debit cards, or Dankort. Unfortunately, there is no money-back guarantee or trial period to make you feel better about making an annual commitment.
You can reach out to the customer support team by telephone or email, or you can accept the no-obligation offer to "meet for a cup of coffee."
Unfortunately, my exploratory email seemed to fall on deaf ears, and there are no self-support resources as far as I know.