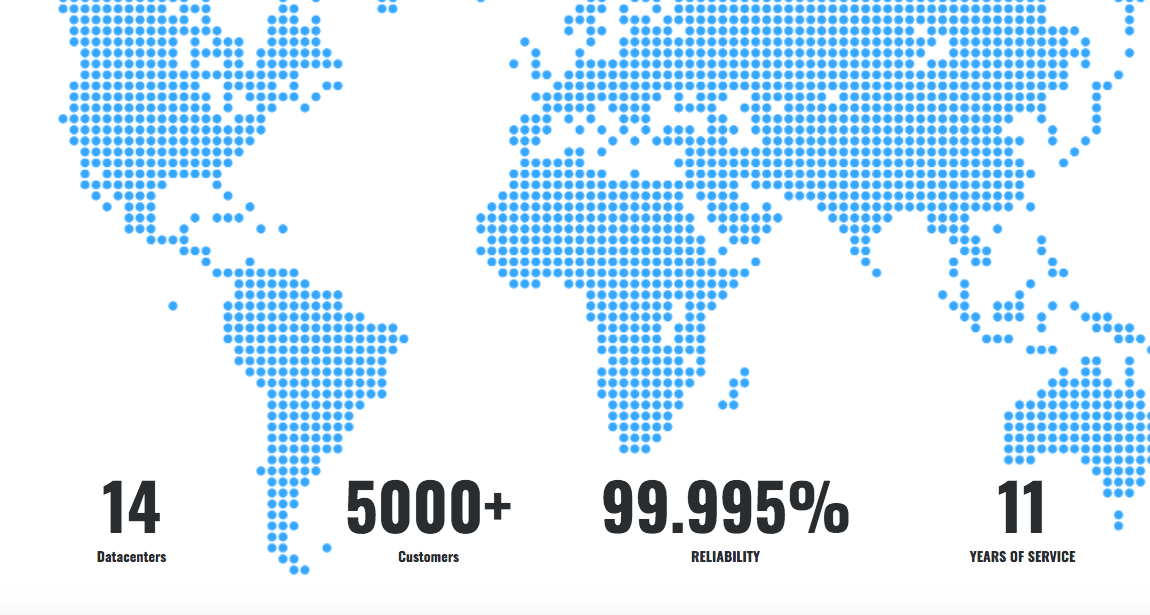 To compare the best web hosts, we hosted the same WordPress website on each one and tested performance, customer service, and value for money.
Check out the results here.
Cloudzy was founded in 2008 as RouterHosting with a vision to make website hosting easier and more affordable. It rebranded to Cloudzy in 2022, as a move towards expanding to offer cloud hosting services. It has servers located in fourteen global data centers, more than 5,000 customers, and an English language website.
Features and Ease of Use
Cloudzy sells a a simple range of enterprise-level hosting plans, which come with the following core features:
995% reliability
Backups can be manually configured
Choice of Windows or Linux operating system
SSD storage in RAID 10 configuration
Choice of fourteen data center locations
You can choose to have your servers located in one of multiple worldwide data centers, including ten in the U.S. (New York City, Los Angeles, San Francisco, Phoenix, Seattle, Washington, Chicago, Washington, Dallas, Buffalo, and Pittsburgh) or Europe (London or Frankfurt). There's also the option to choose from Windows or Linux (multiple distributions), so all-in-all the plans are pretty flexible.
The VPS plans use SSD storage in RAID 10 configuration, which means disk read / write speeds up to ten times faster than HDD and less risk of data loss. Also, there are dedicated containers on the nodes, which means your data will not be shared with your neighbor, and you don't need to worry about sudden spikes in volume or malicious traffic.
The dedicated servers come in four base packages, although all but one, the Dual Intel Xeon X5650 (12 x 2.67Ghz – 24 x 2.67Ghz Threads), package is sold out. If required, you can contact support and create a fully custom package designed specifically for your business needs and budget.
The website claims a "99.995% reliability", but without an SLA or uptime guarantee to refer to, it's hard to tell what this is based on.
Pricing and Support
The plans, particularly the VPS packages, are good value for money. The higher resource packages can get quite costly, but the lower-tier plans are a great way to get started with a private environment for a reasonable price. As you'd expect, SSL certificates and domain names are an added cost.
You can purchase the plans in terms ranging from one month to three years, with the monthly plan reducing with the length of the term. All plans come with a short seven-day money-back guarantee.
Reportedly, customer service is accessible through email, Skype, and telephone. However, during my website visit, I only located an online contact form / ticketing system and a phone number. The business hours and average response time remain unclear. In my own encounter, I reached out to the team using the online ticket system and obtained a courteous response within a span of two hours.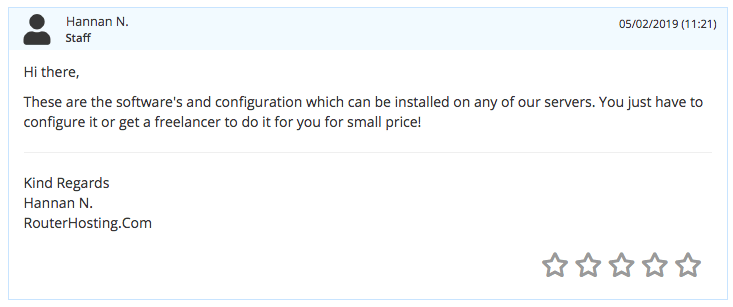 How much does Cloudzy cost?
Cloudzy offers plans from $5 to $300. The price depends on which type of hosting plan you choose. You can see the updated pricing table (updated weekly) below.

Which Cloudzy plan should I get?
My recommendation is to start with a cheaper plan. You can always upgrade later on. Cloudzy can help you with the migration to a more expensive plan. The increase in visitors many times takes longer than expected and you shouldn't pay a lot of money until the need arises. Of course, your needs may vary, and you can consult with a hosting expert from Cloudzy here.

How good is Cloudzy's customer support?
Cloudzy is not ranked as one of our top web hosts. But that can also be a result of Cloudzy being a small, under the radar, hosting provider. There are advantages to a small hosting company – as a customer, you are more important to them. You can also check out our comparison of the most popular web hosting services here.