| | |
| --- | --- |
| Free plan? | ✘ |
| LLC filing time on entry-level plan | 8 to 12 business days |
| Expedited option? | ✔ |
| One-off fees, subscription-based, or both? | Both |
| Customer support | Phone, email, and online materials |
MyCompanyWorks: You Get What You Pay For
The LLC formation services you are most likely looking for are preparation and filing of your state paperwork, a fast paperwork processing time, an EIN, and some sort of personalized or customized operating agreement. MyCompanyWorks supplies three of them in its Basic plan. The only one missing is obtaining your EIN. You have to purchase a higher-priced plan for that.
And that pretty much sums up what you can expect with MyCompanyWorks. It offers some pretty beneficial services, but the pricey plans overshadow a lot of what's good about the company.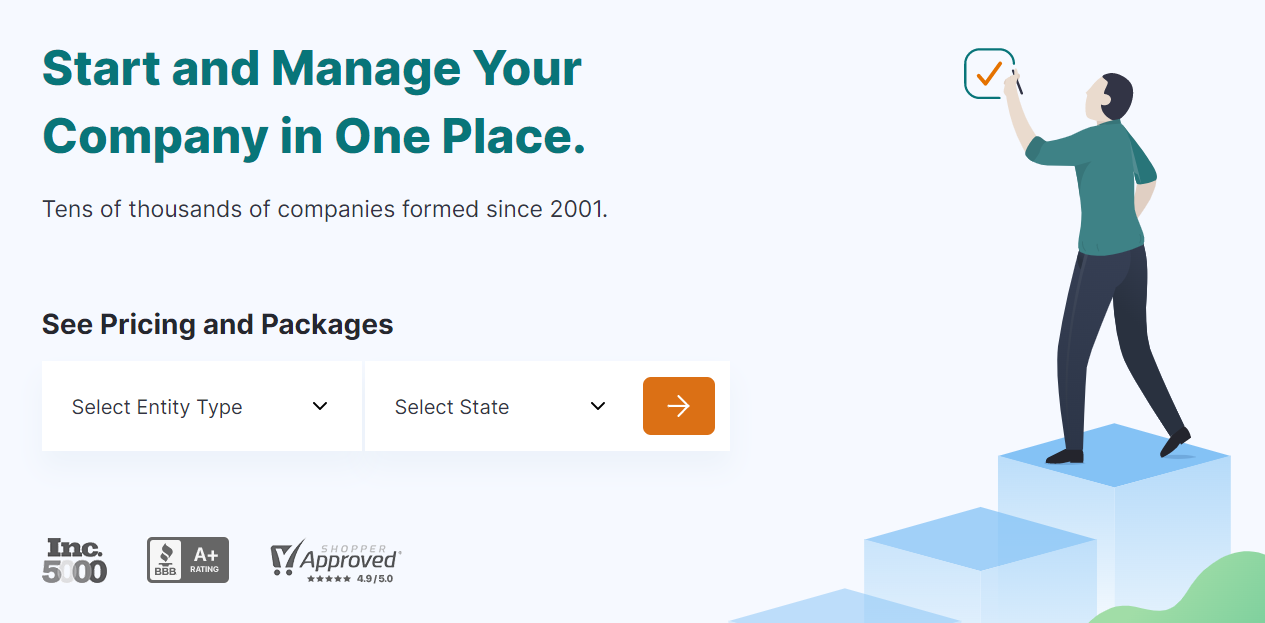 MyCompanyWorks offers same-day paperwork processing along with a 100% satisfaction guarantee. The basic plan also includes free one-hour tax and trademark consultations, as well as free e-delivery for your documents.
It also offers other paid add-ons such as a virtual office, a "get your biz online" package of domain name, email, and website builder, and a dissolution-of-business package, too.