While both Zyro and Squarespace have similar templates and easy-to-use drag-and-drop editors, they don't offer nearly the same kind of value in terms of features and customization. To find out exactly how the two builders stacked up against each other, I tested them both, looking at templates, features, pricing, and customer support. The result? Zyro is cheaper, for sure, but
Squarespace offers more value in almost every category (you can try it yourself for free).
That being said, Squarespace isn't right for everyone. To see which of these builders is better for
you
, keep reading for the full breakdown.
Templates
Squarespace Has More Templates, and They're More Customizable 
Zyro has 112 templates
compared to Squarespace's 118 – it's close, but the edge goes to Squarespace. Both builders also have a similar design style, focusing on clean, trendy minimalism (although Squarespace is considered a market leader in this department).
What really separates them is customizability.
 For example, Zyro won't let you select different fonts for different sections – if you change a font, it's changed all through your site. Another example: there's no way to set the size of your buttons, because the text you enter will automatically determine their size.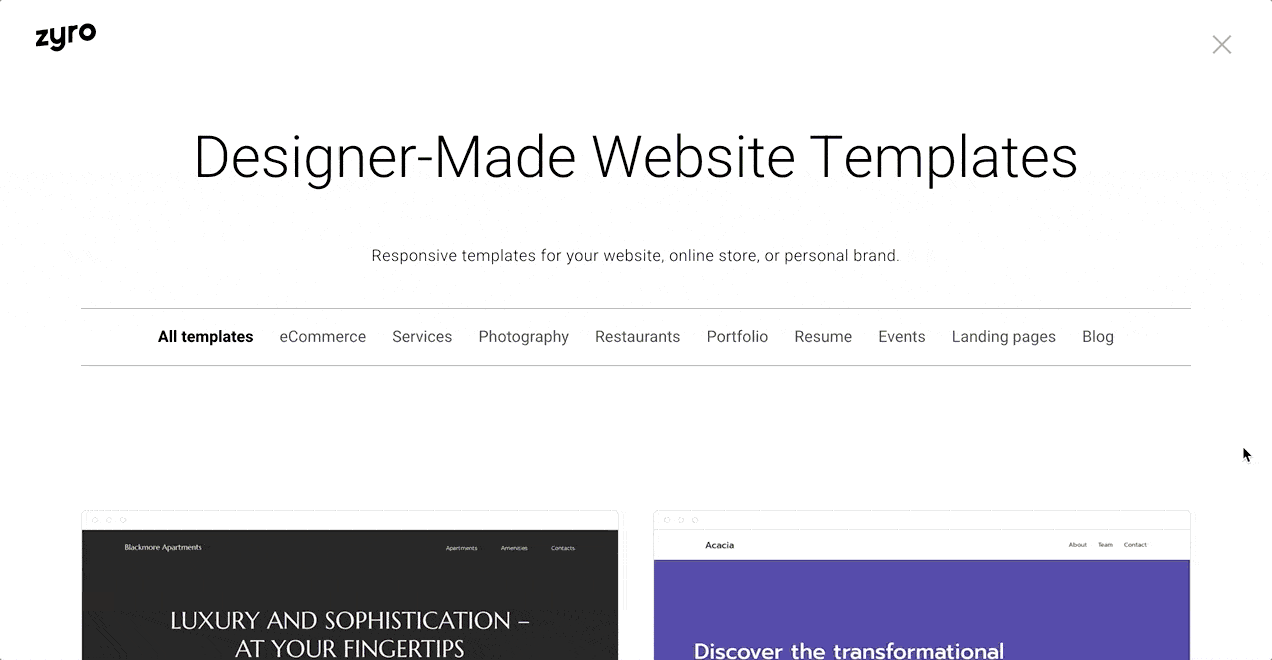 In comparison, Squarespace's templates are more customizable
. To take the button example, you can select a button size yourself and Squarespace will adjust the size of the text to fit. Squarespace also provides far more font options than Zyro.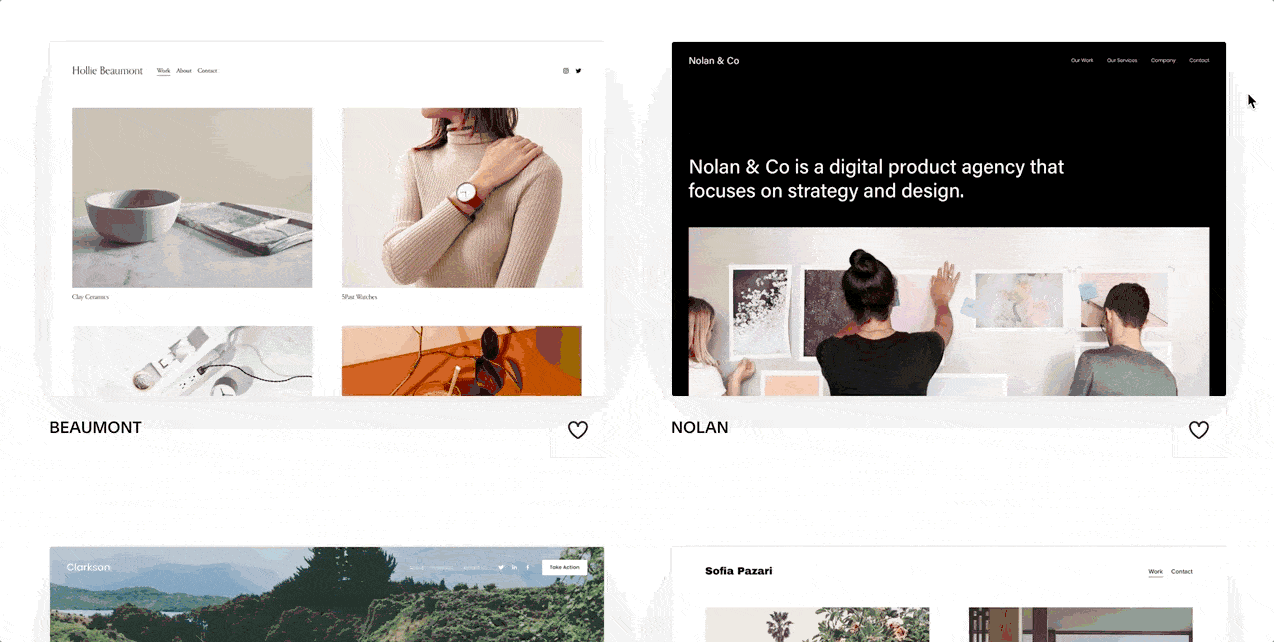 That being said, Squarespace templates do come with their own limitations – for instance, you can only choose from certain color palettes for your website text. While this is great for consistency, it can be annoying if you prefer more creative freedom or need a more unique color for your brand.
Features and Ease of Use
Both Editors Are Easy to Use, but Squarespace Has More Features 
Both editors work in a similar way. Basically, you add sections to your page and customize them by dragging and dropping "content blocks" (Squarespace) or "elements" (Zyro) into the sections. Then you can further edit each element to your preferences. Although both are fairly easy to use, Squarespace clearly has far more to offer here:
you can choose from 25 pre-built sections compared to just 13 with Zyro.
 Squarespace has sections for Reservations, Tour Dates, Appointments, Donations, Pricing, and Music, while Zyro does not. Similarly, Zyro has just 10 elements that you can add to customize your page sections,
compared to 48 content blocks from Squarespace
.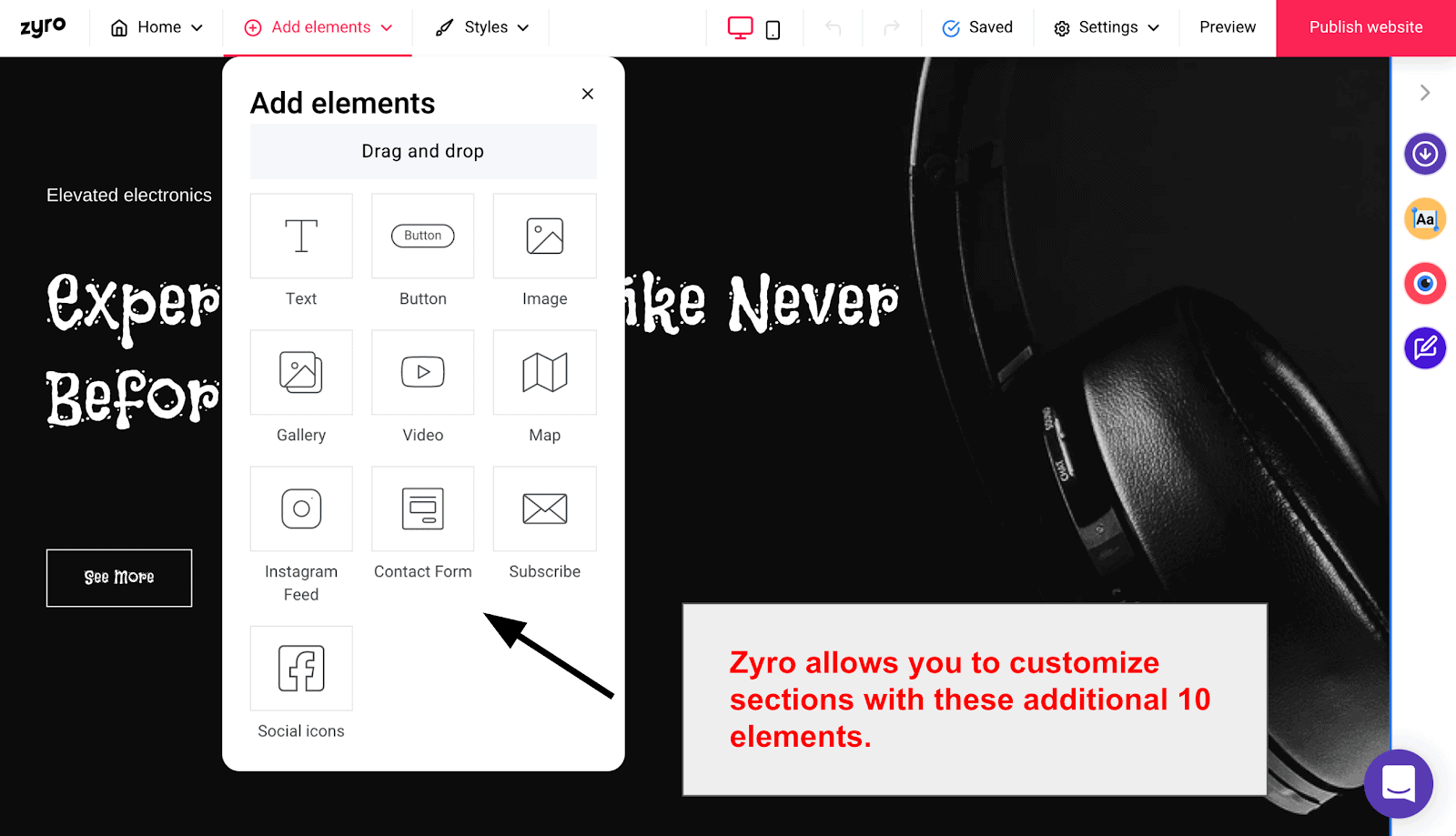 Both builders include text, button, images, and other basic page elements. But
Squarespace gives you additional options –
like List, Search, Card, Charts, RSS, SoundCloud, and Audio.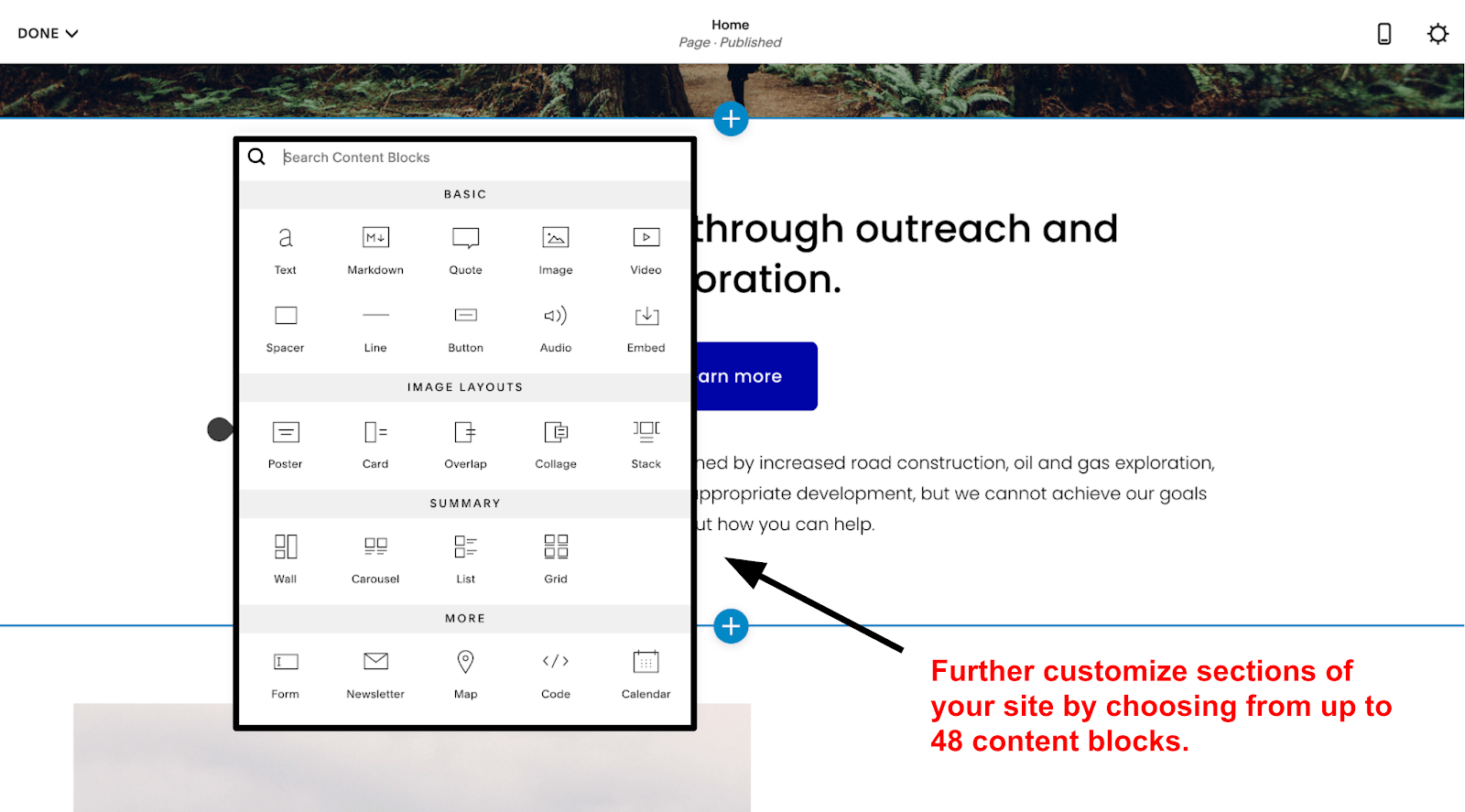 So, while both editors are easy to use,
Squarespace offers far more customizability.
Zyro has a few interesting AI tools,
like an AI Heatmap. This is fun to use and predicts where your visitors will direct their attention on your site. It also has an AI Slogan Generator and an AI Writer, but in my experience, these don't work very well. The slogan generator in particular came up with some pretty odd suggestions. While Squarespace doesn't focus on AI, it does include:
Blogging features, like the ability to schedule posts, add additional authors, enable/moderate comments, add an RSS feed, or update your blog with the Squarespace mobile app.
Podcasting features, such as the ability to add audio blocks to your blog and submit your RSS feed for Apple Podcast syndication.
An advanced form builder, which includes 19 form fields and can be linked to third-party options like Google Drive, Zapier, or Mailchimp.
Donation features, including a customizable checkout page and suggested donation amounts – these are great for nonprofits.
This is where it really shows that Zyro is the new kid on the block. Squarespace has been around for longer, and it clearly knows what core features it should offer.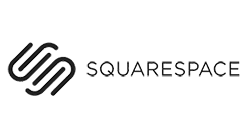 Save up to 30 % on your Squarespace plan today!
Plus get a free domain for one year!
1031 users used this coupon!
Extensions and Integrations
Zyro Lags Way Behind Squarespace
Squarespace clearly has the lead over Zyro here, offering 24 extensions to Zyro's 5 integrations
. Most of these are e-commerce-related, giving Squarespace a strong advantage over Zyro in this area. For example, you can get extensions to help you with accounting, texting customers, package tracking, shipping, returns, SEO, order fulfillment, print-on-demand, inventory management, and customer feedback surveys.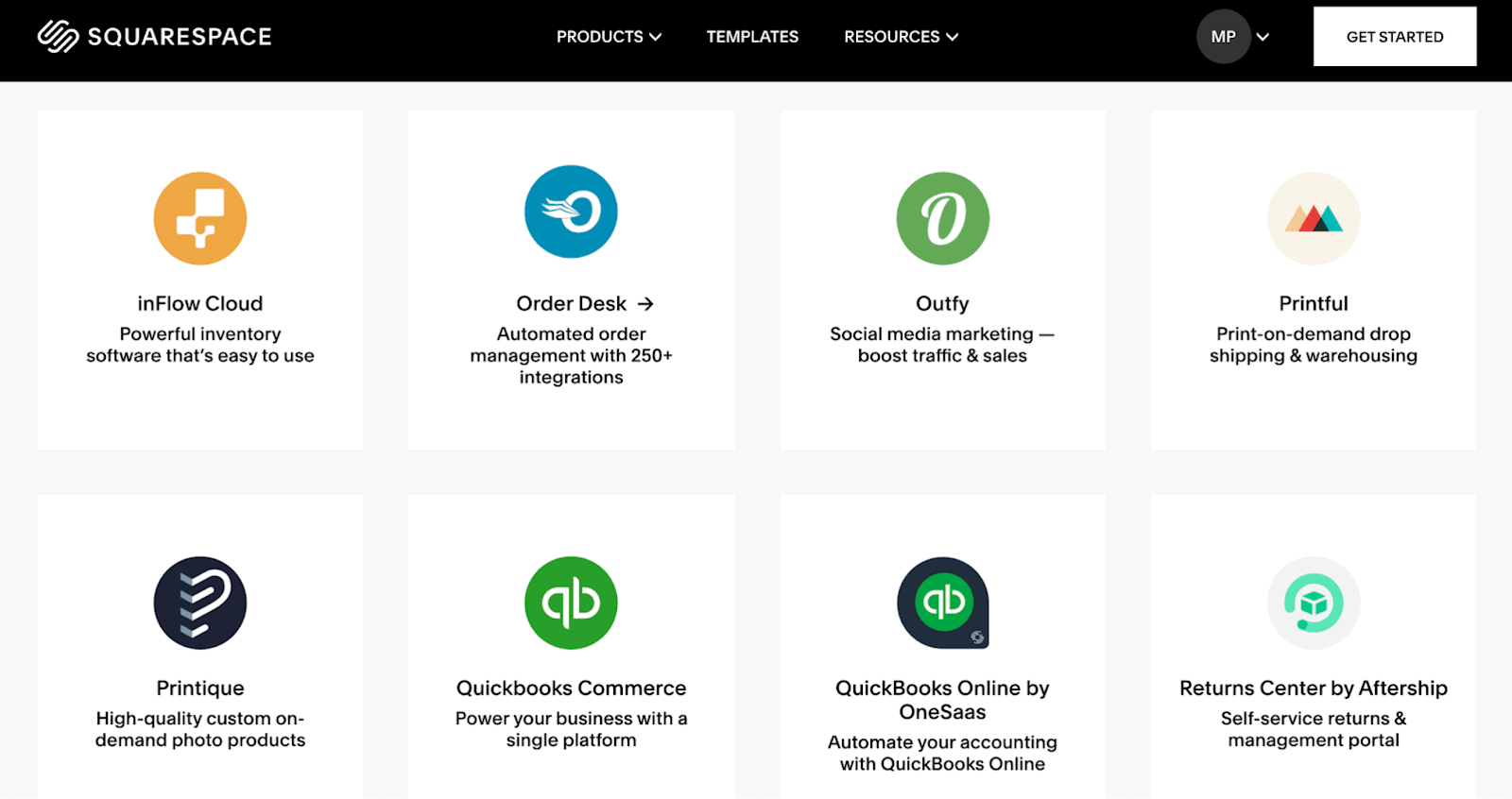 In comparison,
Zyro has just 5 integrations,
and they're limited to analytics
.
These include adding the Facebook pixel to your site for tracking Facebook ad performance, plus Google Analytics, Tag Manager, and Hotjar.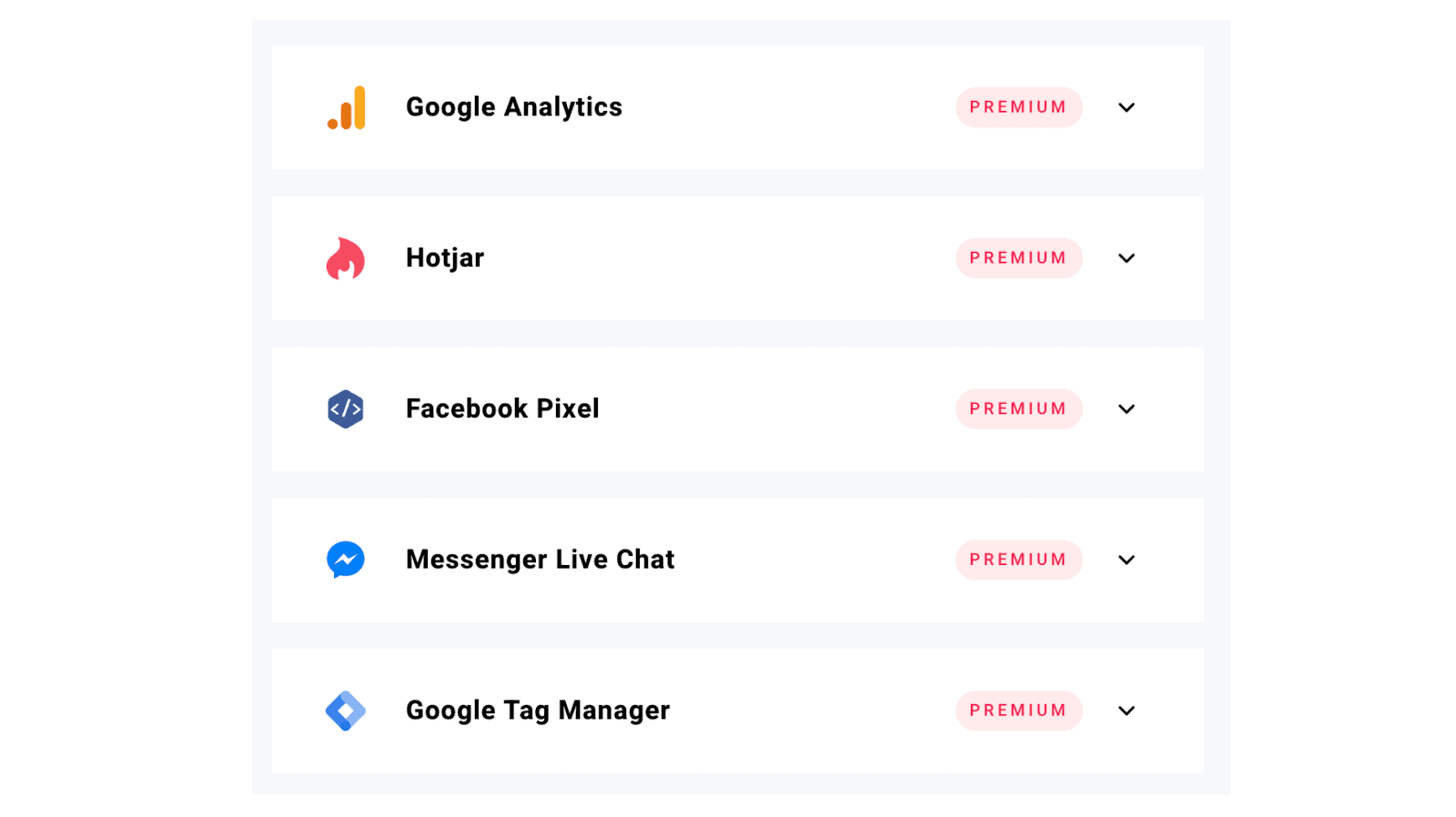 By contrast, you can add the Facebook pixel to your Squarespace site without an extension. And
Squarespace comes with its own built-in analytics tools that can be linked to your Google Analytics account
, if you have one. Zyro offers valuable integrations; however, they clearly lack the additional functionality provided by Squarepsace's extensions, making it insufficient for competition.
Pricing and Plans
Zyro Is Cheaper on Every Tier, but Cheaper Isn't Always Better 
Zyro is much cheaper than Squarespace
, which is great if price is your primary concern. It has four very affordable plans:
The eCommerce plan is okay if you're just starting a store, but
once you're making steady sales, you may want to consider the eCommerce Plus plan
. That's where you'll get abandoned cart recovery, product filters, and the ability to sell on additional channels such as Amazon, Facebook, and Instagram.
Squarespace includes a 14-day free trial
, and it also has four plans to choose from:
The Personal plan is fine for building a personal site or blog.
But to do any kind of e-commerce you'll need at least the Business plan.
 If you want analytics, you'll need the Basic Commerce plan, and if you want to sell subscriptions, the Advanced Commerce plan will be your best bet. Take a look at this chart to quickly compare two similar plans from each builder (personal use and e-commerce).
Zyro

Unleashed

Squarespace Personal
Zyro eCommerce
Squarespace Basic Commerce
Free Domain for One Year

✔

✔

✔

✔

SSL certificate

✔

✔

✔

✔

Unlimited Storage

✔

✔

✔

✔

Website Contributors
1
2
1
Unlimited
Number of products you can sell
0
0
100
Unlimited
24/7 Customer Support

✔

✔

✔

✔
Customer Support
Zyro Takes the Win with 24/7 Live Chat Support
Both platforms promise 24/7 customer support
, but Squarespace's live chat support is only available Monday to Friday from 5:30am to 8pm EDT – the rest of the time you'll need to email them. To test out the 24/7 claim, I emailed Squarespace with a question on Sunday evening. True to their promise, I received a helpful response within a couple of minutes.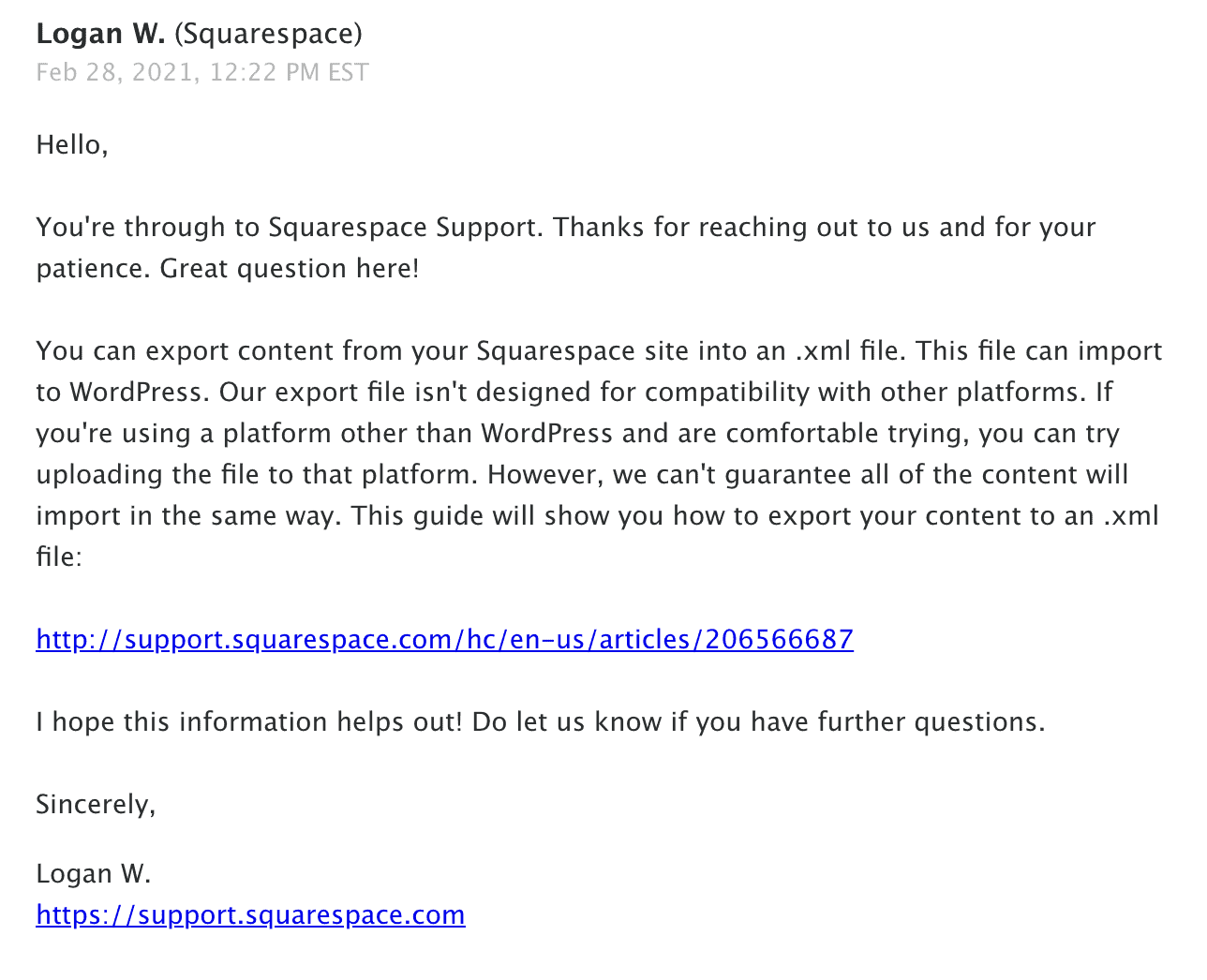 But
I have to give the win to Zyro on this one, because they actually have live chat support available 24/7.
I waited for 10 minutes to receive the first response, but then I engaged in a live-chat conversation on a Sunday evening. It's always a pleasant experience to ask follow-up questions in real time!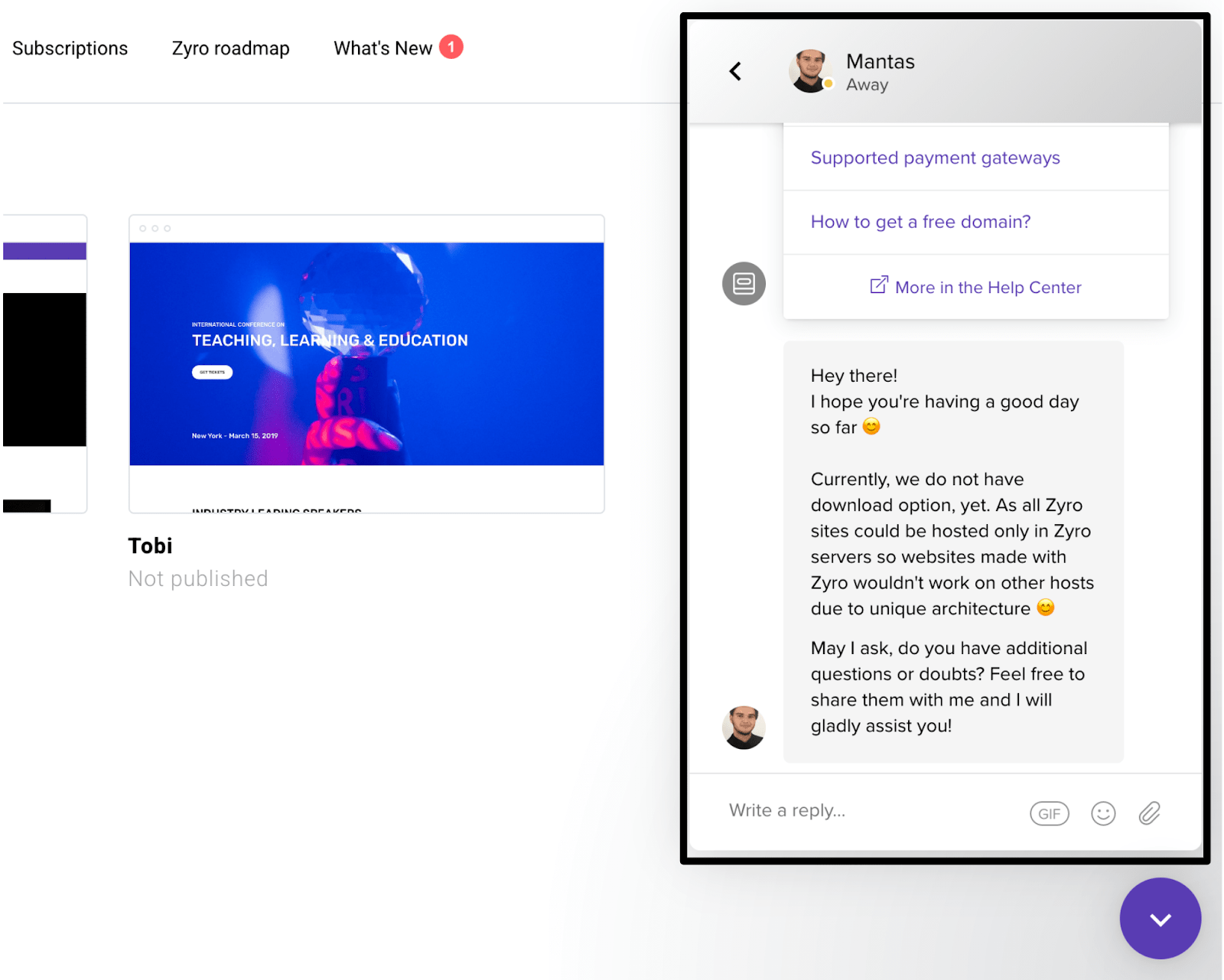 In both cases, I asked if I could transfer my website content to another platform. You may be interested to know that while Zyro doesn't allow you to download your content (yet),
Squarespace does let you download your site content as an .xml file for export to WordPress.
Two Easy-to-Use Builders, One Clear Winner
In four out of five categories,
Squarespace was the clear leader in this comparison
. And even in customer support, Squarespace was both helpful and prompt, so not far behind. While the two builders are similar in style,
Squarespace has more customizable templates,
way
 more features, and far more extensions than Zyro.
Zyro's main point of differentiation is its AI tools, but aside from the AI Heatmap, these still need work. That being said, Zyro is very cheap, so
if cost is your primary concern, Zyro may be the builder for you.
Especially if you appreciate around-the-clock live chat support. Not only did Squarespace win this comparison, it also made
our list of the best website builders in 2023.
Templates
112 to choose from, in 9 categories
118 to choose from, in 16 categories
Features and Ease of Use
Easy-to-use drag-and-drop editor
Easy-to-use drag-and-drop editor with way more customizability
Extensions and Integrations
Five integrations to improve analytics and marketing
24 extensions to improve your site's e-commerce capabilities, plus 50+ built-in integrations
Pricing and Plans
Four plans, cheaper than Squarespace on every tier
Four tiered plans, each offering more value than Zyro
Customer Support
 24/7 live chat support
Chat support Monday to Friday and 24/7 email support
FAQ
1. Which is cheaper, Zyro or Squarespace?
Zyro is definitely the cheaper option – and it includes a 30-day money-back guarantee, so there's no risk in trying it out. On the other hand, Squarespace offers a 14-day free trial to get you started building your site. Either way, you should check out these great discounts before you commit to a subscription.
2. Which is easier to use, Zyro or Squarespace?
Both have easy-to-use drag-and-drop editors, but I have to give the edge to Zyro on this one – even if that's mainly because it doesn't have as many features as Squarespace. As with anything, fewer options means an easier learning curve (read more in our expert Zyro review).
3. How do I decide what website builder is best?
Ultimately, this depends on what you want your site to do. If you want stylish templates to help you brand your blog or podcast, Squarespace might be the way to go. On the other hand, if your goal is to build a cost-effective personal site, Zyro could be a great choice. Check out our list of the ten best website builders in 2023 for more ideas.