This week we interviewed Avishai Sharon, the founder of
TrenDemon
– attribution-based personalization platform. We discussed the services his company provides as well as the future challenges of his industry.
Please describe the story behind your company. What sparked the idea, and how has it evolved so far?
Before starting TrenDemon I was working at a marketing agency. I was helping companies with implementing their marketing technologies, connecting their website, their CRM, and managing digital marketing campaigns. One of the biggest challenges that I ran into during those days in the agency was that customers would ask me if I could show them the impact of digital marketing on revenue, sales, and financial metrics, as a reason for them to continue to expand the work. That was challenging because even though we knew the data on how we've actually helped them sell more was somewhere in the system, it was very hard to connect those dots in a way that tells a complete story. That is what got us started and we have been operating and growing for about five years. Over the years we have discovered that it is not enough just to show what is happening, what is working, or what isn't – you also have to be proactive in providing the solution. When we started, we were focusing more on the attribution, how do you show the impact of marketing on sales, and today we are a personalization platform, which uses attribution as its fuel to deliver better-personalized experiences. In other words, we are helping our customers understand what's happening on their websites, how their investments in digital marketing are transferring into sales and we also actively and automatically improve experiences on their site with personalization.
What is the mission of TrenDemon?
Our mission is to help our customers grow and make the most out of their digital assets and efforts. Most of them are story sellers or not necessarily data-driven, and are not naturally at ease with analysis and numbers.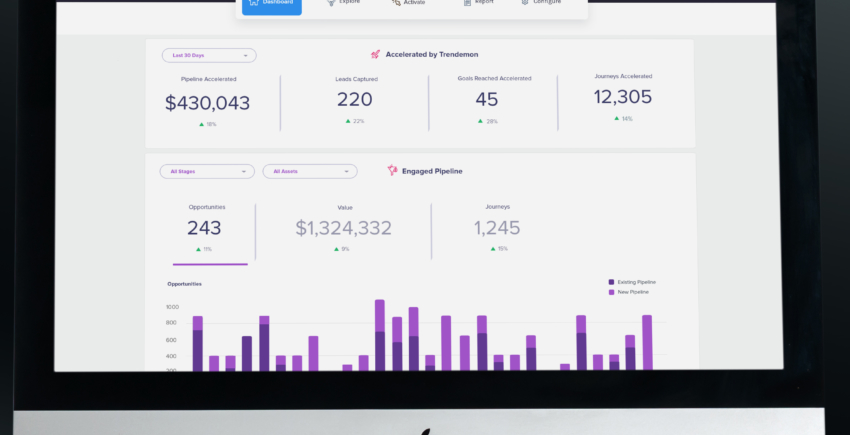 What we are trying to do is use data to understand the impact and help our customers understand the impact of their work on the business goals of the company. We want to empower marketers with better ways to understand data, leverage it, and automate it in ways that they can help the company.
What services do you offer?
TrenDemon is an attribution-based personalization platform. Our solution connects to the company's website, marketing automation and CRM systems and helps them map their customer journeys. That means understanding where the users come from, what they are doing on their way to different business goals. The second part of our solution is to help the marketer understand the impact of their digital assets on business goals. Let us take blogs for example – companies produce a lot of content these days, but they are struggling to understand how all those assets help generate sales. We help them understand the impact of their assets on revenue. The third part of the solution is personalization; once we have figured out the journey of the user, and once we have understood which assets are effective, then TrenDemon automatically personalizes the experience on the website in order to ensure more visitors become customers.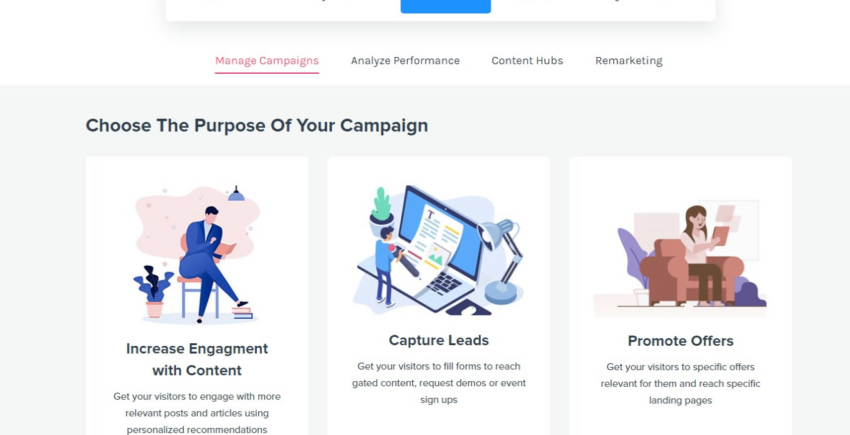 What separates you from other similar websites or companies?
There are many tools in our space that only solve parts of the problem. In our early years, we were also one of those tools. Today, we help marketing organizations understand and orchestrate entire customer journeys, from the audience, account, and individual levels. Another differentiator is scalability. The big challenge in personalization is that it requires a lot of manual resources. It is very resource-consuming, time-consuming and it is very hard to scale because of that. Our assets attribution engine, together with our journey mapping technology, enables Trendemon to deliver an automated,  scalable solution that allows you to do very effective personalization without the need for the entire team to manage and operate the solution.
Who are your typical customers, and what is the main challenge that your product solves for them?
We mostly focus on B2B companies that sell mostly to other enterprises and other companies. They usually have a pretty similar technology stack already. Their big challenge is that they are investing a lot of resources in bringing potential buyers to their website. Once those visitors come to their website, basically everybody gets the same experience, and that is not very effective. It creates unnecessary friction which leads to losing deals. The problem that we are helping our customers solve is how to understand if a user that is coming to their website is a relevant potential buyer. We help them understand what they are doing on their website, what's the content they are engaging with, what actions are they taking on their way to becoming customers. We personalize their experience by showing them relevant content, to move them along their path, basically enabling them to get the information they need more effectively.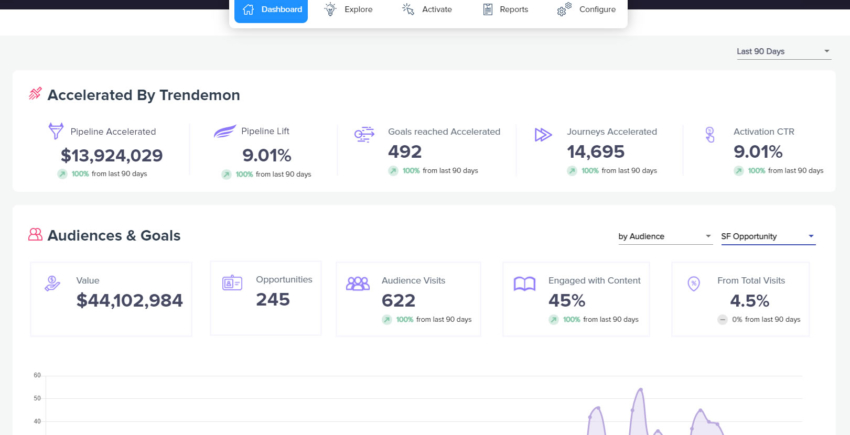 These days, when most of the buyer journey is online, delivering better, more personalized experiences, is a priority. People don't want to talk to other people when doing the research –  they want to research themselves, so the role of the marketer is to enable those potential buyers with easy access to the information, and also to understand which information is effective and which isn't. What we have seen is that only fifteen percent of the content that companies produce is helping them close deals. So the vast majority of the blogs, collaterals, and assets that are being used are not effective. The big question is: "Where are the effective fifteen percent?", and we help our customers answer that question. It is important to know which assets are helping you close and what is their optimal stage in the customer journey. The other thing that we discovered over the past years is that it makes a huge difference if a user sees a piece of content in the beginning, in the middle, or towards the end of their journey. That is the other challenge that we help them understand how to align those assets with those users and effectively communicate.
How do you envision the future of your industry?
When we started the company there was a very clear division between marketing and sales. They were two different, distinct organizations with different mentalities and methodologies. What we are seeing happening today is a lot more alignment and connection between sales and marketing organizations. We are starting to see more and more talk about revenue organizations and revenue operations as opposed to sales versus marketing. That also affects the technology stack – since we have organizations that are oriented and focused on generating revenue, they are going to have to use similar tools and methodology. I think that the future of marketing and sales technology will be more closely integrated and share common KPIs. I also think that marketers will continue to have a wide selection of solutions to choose from (best of breed), depending on their stage and specific needs, as opposed to a single platform that provides all the capabilities.