To get noticed on the internet, improving your SEO is vital. WordPress users will find a lot of free SEO plugins available, but how can they best choose? We spoke with
Bhanu Ahluwalia, co-founder of Rank Math
about why they, as users of existing SEO plugins, chose to build Rank Math. Frustrated by other plugins' limitations, he explains the expanded, exclusive features they built into Rank Math to make it the most powerful SEO tool.
This interview was originally published on June 9, 2020.
What is Rank Math SEO?
Rank Math is an SEO plugin for WordPress that gives users complete control of their entire website's on-page SEO. It was built to be extremely user-friendly, even to beginners while still having all the powerful features that SEO professionals need. Over the last one and a half years, we have already accumulated over 300,000 active installations and over 1,200 5-star reviews on the WordPress plugin repository.
With several SEO plugins for WordPress already in existence, why did you think it was a good idea to develop another one?
Back in 2015, we were and, to some extent, still are professional bloggers. Through that journey, and over the years, we installed a lot of different SEO plugins for WordPress and found them all very restricting, so we built Rank Math for our internal use. After about three and a half years, we received so many inquiries about our plugin, that we realized the demand for a new solution, and decided to launch Rank Math publicly. It was very well-received by the community and quickly exceeded all our expectations in terms of growth.
What does the Rank Math SEO Suite include?
Rank Math's SEO Suite includes the tools WordPress users need to get their site up and into the best search result position. We are always adding more modules, but currently, it includes a
Schema Markup (aka Rich Snippets) module, Google Search Console, Redirections Manager, WooCommerce SEO, An Instant Indexing plugin
, and many more. All the features of our plugin can be seen on our site.
What makes your SEO plugin better than Yoast and other WordPress SEO plugins?
That is an interesting question, and obviously, I'm a bit biased! Remember, we were once Yoast users, so we built Rank Math to solve issues we faced as users. Other plugins were, to some extent, limiting and their vision that did not align with how we wanted to serve and help WordPress users. For starters, we don't charge for simple functionality that is fundamental to the success of website owners, and our premium version will introduce new functionality that fulfills additional needs and requirements and will be well worth the price.

At a more granular level, there are additional direct comparisons to note. Rank Math lets users add unlimited keywords – although the default is set to 5 – and it was built from the ground up to be lightweight and fast. Rank Math has complete and proper Schema Markup support for over 16 different Schema types, while most other plugins only support one, if any, at all. Additionally, one of the most important things to us is that the user interface and experience make peoples' lives easier and settings easier to find rather than making it difficult to accomplish anything. You can visit our website for a closer, more detailed look at the rest of the features available and a comparison table showing how our WordPress SEO plugin stacks up against Yoast SEO plugin.
What are some of the features exclusive to the Rank Math plugin?
Currently, the most notable exclusive feature is that we are the only plugin that fully integrates with the leading WordPress page builder, Elementor. The Elementor SEO functionality was designed to simplify SEO & content workflow when using Elementor to create pages and posts by eliminating the need to jump between multiple browser tabs. Beyond that, our more extensive implementation and support for
Schema
as well as
SEO Analyzer, Google Suggestions, AMP support, bbPress,  BuddyPress, ACF, WooCommerce
are really what makes us unique.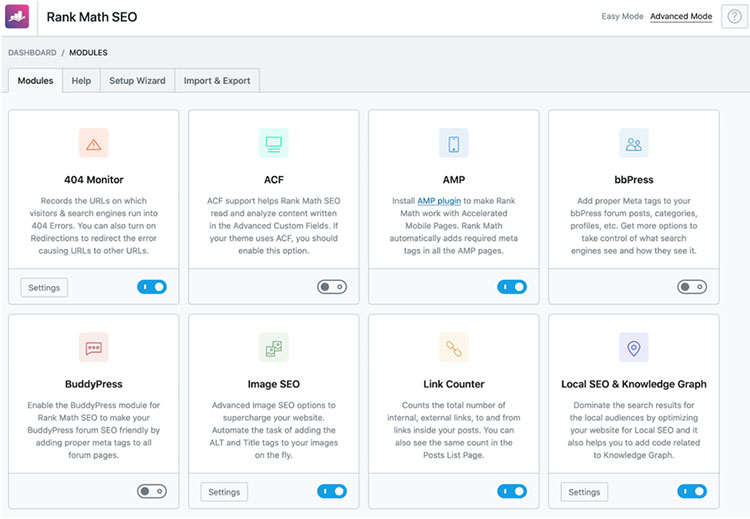 What is your SEO Analyzer?
The Rank Math SEO Analyzer is our dedicated free tool available on our site that allows people to audit their websites to identify SEO, performance & security-related issues that should probably be investigated further. When using our plugin, that same functionality is available right from within WordPress, giving you an improved experience and making audits easier to access.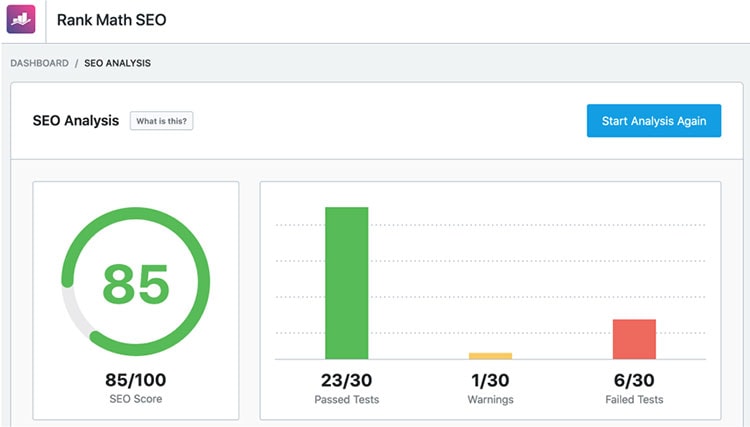 What data and analytics are available in your reports?
Rank Math currently supports reporting functionality thanks to our tight integration with the Google Search Console. This allows a clear overview of several key performance indicators, such as total clicks, impressions, click-through rate, average position, total keywords, and more.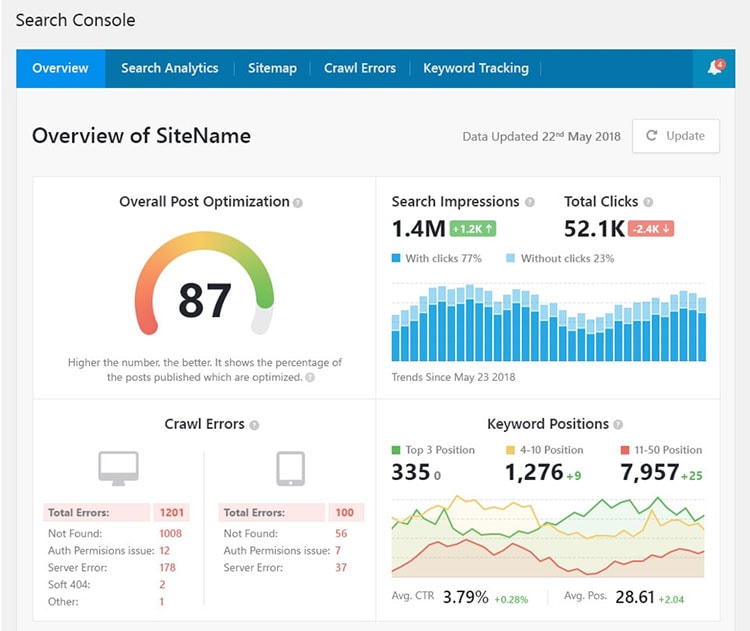 Once SEO issues are identified, can Rank Math fix them?
Yes and no. While Rank Math SEO plugin does not handle every single optimization for you,  it does handle the technical implementation for a vast majority of issues and guides you through the rest.
What is the number #1 tip you can give our readers to improve their SEO?
If I had to give the #1 tip, I would recommend focusing on what is best for your users, whether that's creating better, more enjoyable content or improving your website's design. Making improvements to the visitor experience will not only make them more likely to consume your content, purchase from you and revisit but in the long term, it really is what differentiates sites that succeed from those that don't.
What type of support is available to Rank Math users?
All Rank Math users can contact our dedicated support team via our support tickets, where we work day and night to ensure all questions are answered and resolved promptly. We also offer email support, run a Facebook group where users can network and ask questions, as well as providing support in the WordPress support forums.