Sotrender
is a social media analytics platform that helps social media managers automate mundane jobs and get valuable insights on their audience and their behavior. Want to find out if Sotrender is the solution for you? Here's a first-hand review from Sotrender CEO Jan Zając, Phd., psychologist & economist, experienced consultant & researcher.
Please describe the background behind Sotrender.
The company and its founders have a strong research & academic background. It all started with a client need and a significant marketing trend that we spotted. Earlier on, we used to have a research consulting service company. A couple of years ago, a client wanted us to build a custom app for measuring Facebook campaigns. We thought that instead of a custom app, we would build a SaaS app that we could scale. It was a good idea and good timing, so we started gathering clients and we set up the company. So, it all came from a single client's needs and from the observation that Facebook marketing was growing rapidly. This indicated that there was a large unmet need in the market.
What's unique about Sotrender?
Sotrender automates jobs done by social media managers. Our clientele mostly comes from agencies and mid-sized companies. We offer automatic reporting, benchmarking and social media customer service. Our reporting and benchmarking services are outstanding because we are an analytically-oriented company. Research and development are part of our DNA. Our background combines scientific research, including the development of Artificial Intelligence and Machine Learning, with social media experience. That's why we really care about data and know what to do with it. It's our belief that repetitive and mundane cognitive jobs can be automated. We give creative marketing people the luxury of time to do more creative jobs and less repetitive tasks that can be automated and performed by the software. If you're a marketer, you probably need to report to your boss or client on a regular basis. Our reports are generated automatically and you don't need to spend a great deal of time setting them up. Moreover, they include a competitor analysis, comparison, benchmarking and category analysis. Most companies should understand what their competitors are doing, and that information can be revealed quickly using our software. Answering the flow of messages from Facebook, Messenger, and Instagram would be difficult for social customer service specialists and social media managers without a workflow management software that makes it possible to assign tasks to team members. Each person should be aware of what comments he or she is responsible for. Sotrender's moderation tool allows for better and clearer workflows within the team. Chatbots can be a good solution to many issues, but there's nothing like live customer support. That's why our focus is on supporting human operators and helping them to do their job more easily.
Here are some screenshots from the Sotrender dashboard: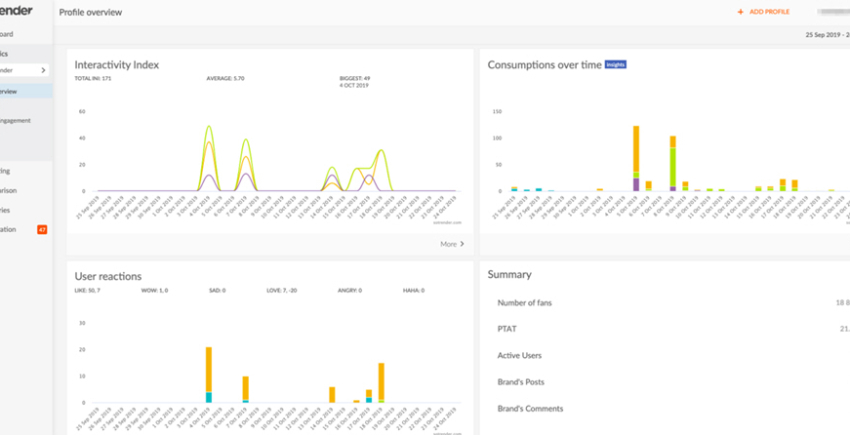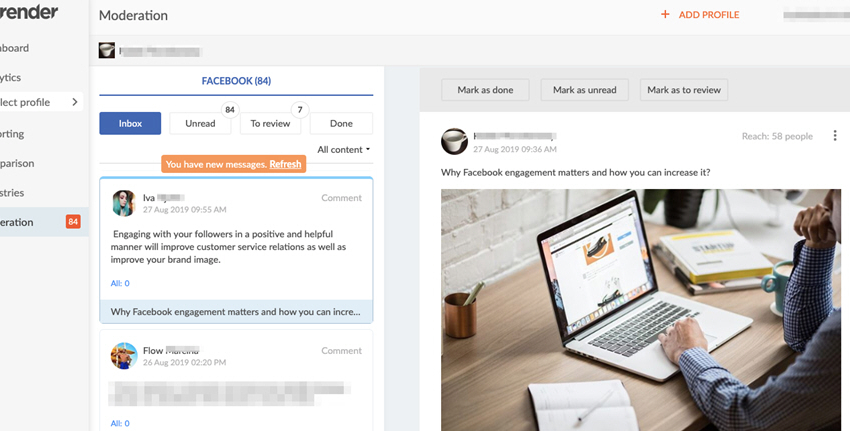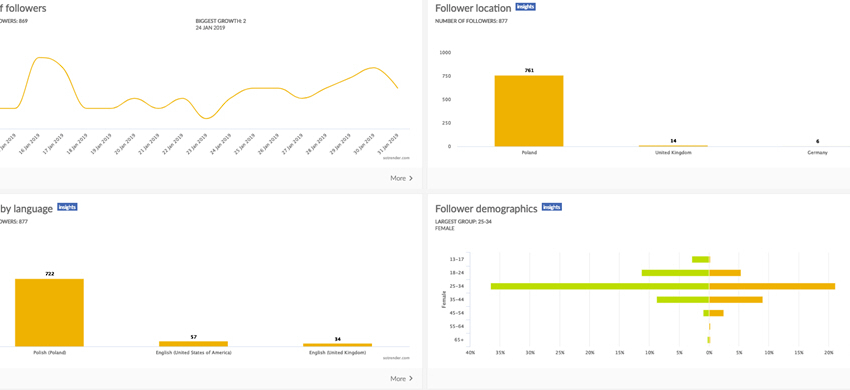 What are your tips for handling big data and making sense out of it?
You can collect data, analyze and draw conclusions from it, but the difficult part is what to do next and how to implement it. I would say there are 2 types of analysis: one is repetitive, meaning it's something that should run automatically either daily, weekly or monthly, depending on the type of business. You just set up a good framework for analyzing KPIs and revisit it again and again so you can understand what can be done. Our software makes that a lot easier. The second thing is ad hoc analysis, which usually starts with a specific need when you want to find something out and you need initial data, insights, and information that can point your business in the right direction. After we have prepared this kind of custom report and have clearly identified the need for such an analysis in the market, we can offer it to other clients upon request.
Which technologies do you find to be the most intriguing these days and why?
Everything related to Artificial Intelligence, Machine Learning, and Deep Learning. It can automate jobs but also because development in these areas is so fast-paced. Basically, you have new findings and new advances in algorithms every month. We also have our own Research & Development team that works with Machine Learning and is doing a great job. Every week they surprise us with what they have done and how much progress they've made. For example, image recognition that allows us to detect logotype on posts, videos, and pictures. We can apply it, for example, when a brand wants to check whether the influencer has presented their product enough, or when we want to check how long our logo has been visible in a YouTube video or a TV program. If you'd like to know what your competitors are communicating throughout the year, you can also perform a category analysis. Our system would scan thousands of media items and provide you with results within hours. A human could never do it as quickly and as accurately as a machine.
How do you envision the future of social media analysis?
I think the analytics, benchmarking and reporting will be much more automated, but the real progress will be around the interpretation of the data. Interpreting the data and drawing conclusions will be partially automated and one will be able to see who's made the interpretation and why. Secondly, social media is becoming more and more of a standard channel of communication, so I think companies will pay more attention to analyzing social media and digital channels professionally. The expectations of clients will become higher and more small companies will start to use data analytics and make good use of it. What's more, social media is very visual and is becoming more and more about videos and live streaming, therefore more companies will need to engage in image recognition that is based on Deep Learning and Visual Computing.