Running a web design or marketing services agency can be a major challenge. Brandon Klayman, the founder and president of Calgary-based
Conscious Commerce Corporation
, seems to have found a winning formula for sustained growth over 25 years. As Klayman explains it, a big aspect of Conscious Commerce's success is grounded in the agency's mix of service types and revenue channels. Approximately 10% of his revenues come from residuals, based on being a reseller of platforms like vcita, Constant Contact, LiveChat and Duda, and integrating everything into how his customers do business.
Tell us about how you got started working for yourself and how Conscious Commerce has grown.
Back in 1999, I was the first employee at IBM to become 100% digital. At the time, I was the manager of the innovation task force. Digital is in my blood. I left IBM in 2001. For a few years, I was just inventing and creating some computer stuff. I should mention that I come from a spiritual background. I have been a spiritual leader, leading thousands of people to create an experience of oneness in their life. Conscious Commerce Corporation's original purpose is to merge consciousness and commerce into one. To do that, you have to operate holistically. There is no other way to effectively accomplish that result. I started out a long, long time ago, building and selling computers. Back then, you had to buy a modem to upgrade a computer so it could connect to the internet, so I really got started as a reseller of a single hardware component. After six months, we were already working full-on, building computers and networks and connecting people to the internet, which was all very exciting. In 2004, I launched Conscious Commerce. Being a reseller makes a lot of sense for me, because it's inherently a large responsibility for a small business owner to take on billing, setup and configuration, and long-term, tier-one support. We've always been strategic about who we chose to white label with, based on the partnership parameters and on the products. We're just coming out of a record year. Our profit increased by 145% year over year. The company's balance sheet went up by 250%. Those are huge metrics. Here's a breakdown of the services offered by Conscious Commerce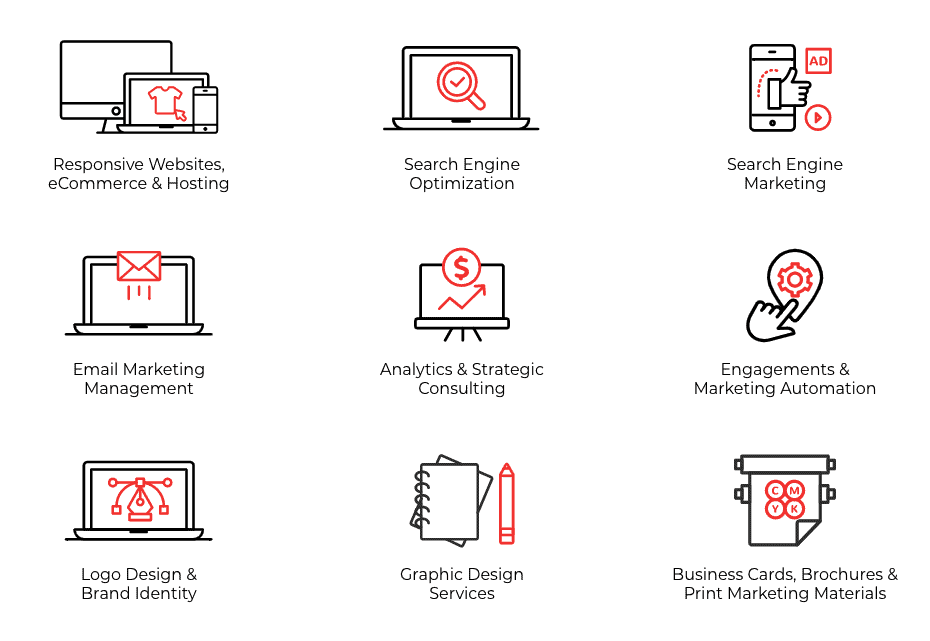 How do you balance managed services with reselling?
Our managed services are doing extremely well right now. We finally made it to a point where we're doing managed services and plug in the products, whereas before we were very product-focused and then we'd sell solutions. vcita is a great example where we've been supporting each other with the product and the team. They've always been very dedicated to listen and assist us. Over the years, I've been consulting them on
evolving their partner program
, so I'm pretty much baked into the foundation of it. We break it up into consulting and solution revenue. Then we have Monthly recurring revenue (MRR), which is from our monthly managed services. And then we have residuals, like our partner payments. You're not going to get rich just by sitting and making residuals, unless that's your whole focus and you're attending a lot of events, seminars, and workshops. What differentiates us is that we develop solutions
around
the product. If you want live appointment scheduling, CRM, email, and text marketing with vcita, we'll set the whole thing up; we'll train you, we'll onboard you, we'll integrate it into your email, your website, and everything you're going to use it for. We charge a fee for that, plus the subscription fee. That's what makes us unique as a reseller. We have over 150 offerings, but it doesn't mean we're not specialized. We have four tiers per offering, and we have several different channels, but we also channel experts with at least 25 products that integrate into the platform.
What do you see other agencies misunderstanding when it comes to reselling software?
I don't know how many times I've dealt with other agencies' baggage because of a bad engagement that went down, where these agencies are too general. They want to do $50,000 projects, because they think there's huge money in it, taking them almost a year to get that done. If you focus on being an expert in a product like vcita
or a website builder
, it's simple. It's not going to break on you. You're going to be able to get your job done. You can do the work yourself. You don't even have to hire anybody. There's a whole benefit there. That also speaks to making it easier to pivot with these types of products. When you have all these integrations, you have an easy mobile app to control your world with. The world of digital is obviously here to stay. That's the key messaging of what's going on, even after COVID-19 subsides. These aren't affiliate programs but real, full-on business programs. You provide resources, tools, learning and education, maybe certification, and full partner management of all of your sub-accounts. You can log in to one account and do whatever you need to do. You don't have to sit around for two years to try and make money. This is not network marketing. This is an opportunity to actually create a real business. That's what makes it different. It's not an affiliate-style model. It's a partnership. It's an easy way to start your business if you want, or if you're already a mature agency, there's money on the table with these types of products. Start small and then implement your strategies. Come forward with what you think you can do best. If you're good at design, you can take on the design aspect of the account. You can customize every little service.
With so many small businesses suddenly so keen to undergo digital transformation but often lacking the necessary understanding, what's your advice?
You have to give them product knowledge. They have to fully understand the context of the use case. We have a real estate client. We relaunched their website and introduced LiveChat. We've been getting them tons of leads a month anyways, but with this LiveChat piece, it was a sales angle. If you position products in terms of revenue, then you get the owner's attention. Some of these sales reps are super experienced and they think they know it all when in fact, they are super old school. You have to show them what digital can do. We're not talking about just fancy toys here. These are actual, critical business insights that drive your business forward, period. You have to make sure it's compelling and viable. No hope is required here – it has to be 100% black and white on them saying yes. Traditionally, marketing managers, technical people, and senior executives use Google Analytics to see what people are doing in the backend, but sales representatives have different needs. You need to show them very practical things that aren't going to explode their brains and just focus on the functionality of it and how it's going to help them drive their business forward.