This interview took place in September 2018
About 90% of smartphone users read their emails on their phones. In such a reality, it's easier to snap a photo than to type a review. Loox is a Visual Reviews extension for Shopify, that allows eCommerce merchants to collect photo reviews from customers using email reminders and attractive incentives, helping to boost your Shopify sales to the roof! In this interview, Loox CEO Yoni Elbaz explains the importance of user-generated content for eCommerce and invites readers to give Loox a try.
How Did Loox Come to Life?
Loox was co-founded by myself and Moran Benisty in 2015. We were both officers in the army; I was an intelligence analyst, and Moran was in charge of large computer systems. We met while working for a big American retailer who is operating in Israel, Moran as a system architect and myself as a product manager. After we built several social eCommerce products for that company, it was an easy and natural decision to keep working and innovating together, in a domain that we already knew very well. What's interesting is that back then, reviews, which are the strongest asset an eCommerce merchant can have, were still stuck in the '90s. The web was becoming increasingly visual, with growing popularity for visual platforms like Instagram and Pinterest. It was obvious to us that social eCommerce is here to stay, and that the next stage of evolution was becoming visual. We were the first to offer visual reviews on the Shopify platform. Today we have over 13,000 active subscribers, almost all of which are paying customers, and we are still growing very fast.
What is Loox all about?
Loox is a review app that empowers eCommerce merchants to collect visual reviews that customers can trust. It's a Plug & Play extension for Shopify stores, which any Shopify merchant can install with a click of a button to start collecting visual reviews from customers. Users can automate review requests according to a set schedule, for example, right after the product has arrived to its destination, or a few days later, and additional reminders whenever they are needed. Our automated review requests are built for conversion and incentivize customers to include a photo in their review. Such Incentives may include a percentage discount for their next purchase, fixed-rate discounts for high-value products, or customer loyalty points.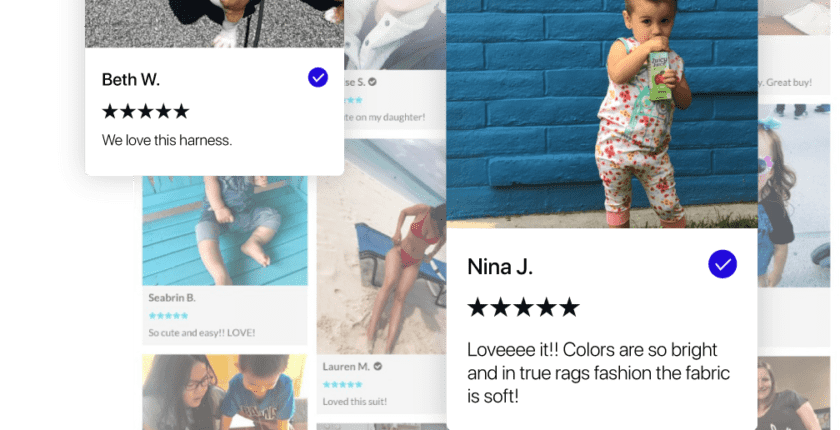 What happens when you get a bad review?
First and foremost, we believe that eCommerce merchants should use negative reviews as a growth engine. Research shows that products having only 5-star reviews are perceived as unreliable, almost fake. The ideal average rating is between 4.2-4.5 stars, which provides transparency. Customers know that nothing is perfect. By being open about negative reviews rather than hiding them, merchants can build stronger trust and ultimately increase their sales. In addition, negative reviews help customers estimate the risk, and they actually seek them out. According to statistics, 82% of consumers will not make a purchase unless they have read a negative review. We recommend merchants not to panic if they get a bad review. Rather, understand the root cause of the review, be quick to respond, whether privately or publicly, and to publish it, for all the reasons I mentioned earlier. That being said, Loox enables its users to moderate reviews and decide which ones to publish and which ones to hide.
Social apps tend to slow down page loading. How does Loox overcome that?
My co-founder, Moran Benisty, is a system architect with more than 20 years of experience in building complex computer systems, and an expert for web performance. We built Loox with performance in mind, utilizing a Content Delivery Network (CDN) to serve all the scripts and photos only after the page is fully loaded. It doesn't slow down the loading of pages and is displayed in less than half a second on average.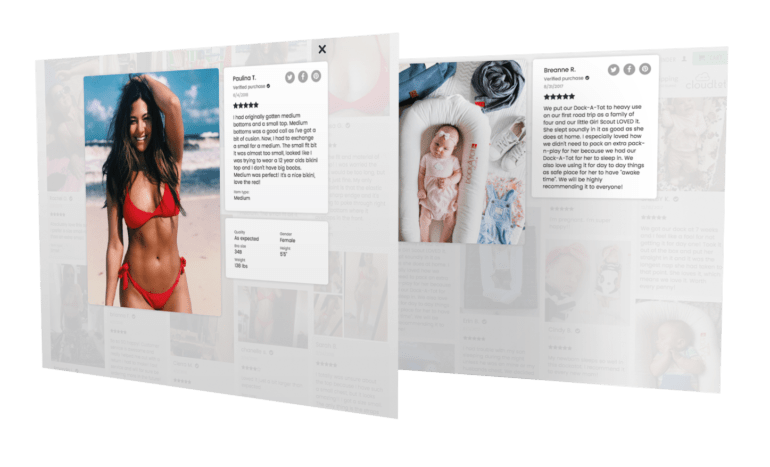 What kind of integrations are available with Loox?
Over the past months, we have been focusing on creating powerful Integrations that extend Loox's capabilities, optimize the way people use it, and find additional ways to leverage reviews. For example, we Integrate with Google Shopping to display reviews on product listings on Google, which has proven to improve conversions. We also integrate with Aftership, a package tracking solution, to enable merchants to send review requests according to the actual delivery date. We are currently focused on Shopify because it's a quick-growing platform, where we have a huge opportunity to continue and grow, but it's possible that in the future we will add plugins for other content management systems, such as Magento and WooCommerce.
How do you see the future of social marketing?
That's a great question. We are witnessing the era of social marketing already happening in front of our eyes. People believe people more than they believe in businesses or brands, and this trend is only getting stronger. I believe most marketing in the future will be based on user-generated content and word of mouth, which will become the single most effective marketing channel as the market gets more saturated with brands. People will rely on other people's opinions in order to make their purchasing decisions.