'startup nation'
has stuck, owing to the countries entrepreneurial and highly skilled workforce, along with some of the best VC firms around. Most of us are familiar with the big names of legacy funds and foreign investors that operate in Israel. But from the shadows of these established VC firms, there has emerged a pedigree of Israeli VCs comprised of ambitious, experienced and knowledgeable individuals. These trailblazers have successfully joined the tech ecosystem to help Israeli start-ups win big. We'll be telling you everything you need to know about Israel's finest venture capital firms, including
several emerging VCs that represent the leading lights for the future of Israel's VC landscape.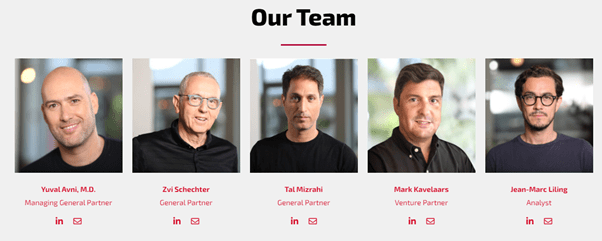 Crescendo Venture Partners is a breakout team from one of Israel's incumbent funds. The senior investment team has operated since the 90s backed by top notch US leading pension funds. With such rich experience, Crescendo takes a welcoming, boutique approach of VC investment. For family offices and UHNWI (ultra-high net worth individuals), Crescendo's combination of quality service and experience is the perfect vehicle to invest in technology in Israel. Crescendo's team have already built an impressive portfolio, including start-ups in digital health, cybersecurity and analytics. Datos, Acumen and Lightico are three of Crescendo's top performing investments.
Partners
: Yuval Avni, Zvi Schechter, Tal Mizrahi, Mark Kavelaars.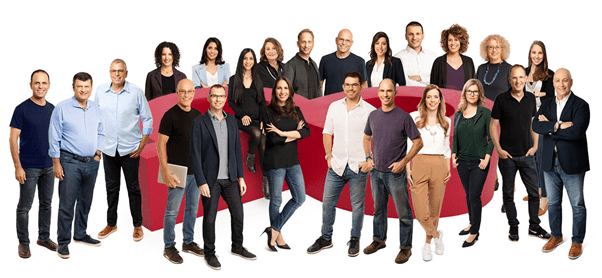 Based in Herzliya, Pitango is one of the biggest VC firms in Israel, and has helped develop huge companies like Anobit, Optibus and Check. Pitango primarily invest in AI and software start-ups, with Zapata and logz.io among their current crop of projects. Pitango prides itself on a diversified and knowledgeable team of technology and business professionals. Together they have made 250 investments to date, with 84 exits and 7 unicorns. Start-ups within the health-tech and AI sectors would value Pitango's insights, a company with over $2 billion in management and investments.
Partners:
Rami Kalish, Zeev Binman, Nechemia J. Peres, Isaac Hillel, Guy Ezekiel, Ittai Harrel.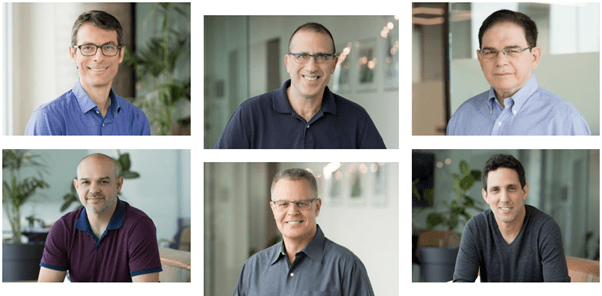 Vertex's varied portfolio of apps, technology companies and software start-ups posit them as a versatile Israeli VC with a proven track record in several sectors. Active companies include Trigo, Zen city and Verbit, with successes like Waze and Dynamic Yield among more than 40 exits. Vertex has worked with some of Israel's finest entrepreneurs, making over 130 investments to the tune of $1billion in current assets. Cybersecurity, cloud Infrastructure, analytics, ag-tech, and robotics start-ups will find the perfect investment for their business in Vertex, a VC with a friendly, down-to-earth team comprised of industry leading professionals.
Partners:
Emanuel Timor, Ran Gartenberg, Yoram Oron, Yanai Oron, David Heller, Aviad Ariel, Tami Bronner.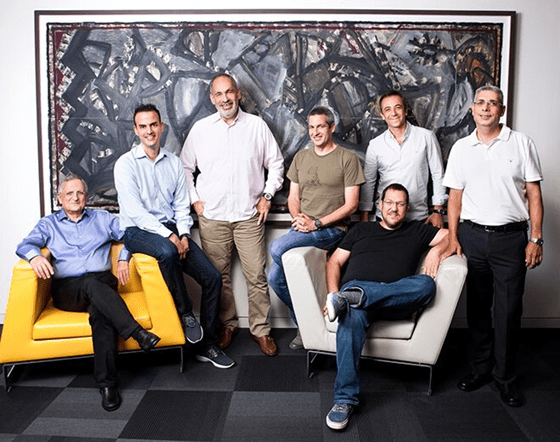 Viola is a hugely successful data-driven VC with a passion for growing Israeli entrepreneurs into global transformational technology companies. Viola is one of the biggest VCs in Israel, and currently manage over $3 billion in assets. Viola boasts a portfolio of thriving companies like Payzen, Bizzabo, and Syte, and has 41 exits in acclaimed brands such as Optimal+, Tapingo, Outbrain and Lightricks. Its huge team of 20 partners brings a collective expertise that cannot be matched by most VCs across the globe. This knowledge, professionalism and proven competency in a range of tech sectors makes Viola an impressive option for Israeli start-ups.
Partners:
Itzik Avidor, Harel Beit-on, Shlomo Dovrat, Ruthi Furman, and many others.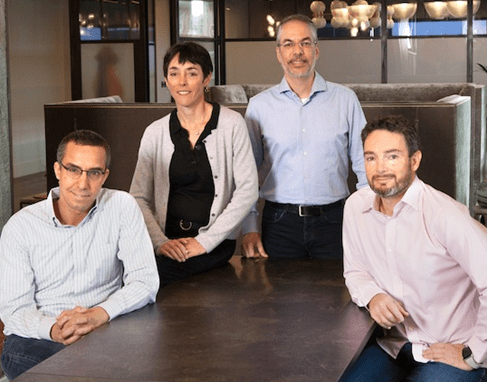 83North is a global venture capitalist firm with a staggering 12 unicorns in their investment portfolio, that's pretty amazing! Just Eat, iZettle, and Ebury are just a few high-profile examples of 83North's internationally respected investments. Despite this large-scale success, the 83North team prefer to conduct their business as a boutique – leveraging small funds and building long-term, intimate relationships with clients. On top of this, 83North give creative license to entrepreneurs, all whilst providing the mentorship needed to turn Israeli brands into household names across the world.
Partners:
Laurel Bowden, Gil Goren, Yoram Snir, Arnon Dinur, Rami Fital.
JVP is one of the few VCs on this list based outside of Herzliya, and its vast portfolio of over 200 investments places JVP as one of the best, too. Current ventures include the likes of Quali, Ernix and Centrical, and JVP's 51 exits include corporations like Aspectiva and Loom. JVP specializes in agtech, foodtech, big data & analytics, media, and cloud & enterprise software. JVP's theme driven focus means it grows companies to an astronomical standard, using data-analytics to stay ahead of the curve and make sound investments.
Partners:
Erel Margalit, Yoav Tzruya, Fiona Darmon, Gadi Porat, Michal Drayman, Rinat Remler, Tali Rabin.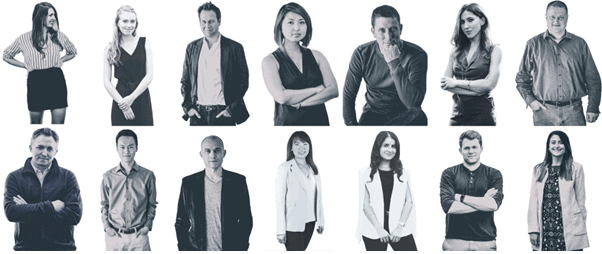 NFX Capital is a seed stage VC with an inspiring goal to transform how entrepreneurs are funded. NFX invests in seed-stage companies throughout the US and Israel, with occasional forays into pre-seed and Series A rounds. NFX invests in companies whose model is based on the "network effect", an interesting concept in which every user of the network profits from the addition of another investor.
Partners:
 Gigi Levy-Weiss, James Currier, Morgan Beller, Pete Flint.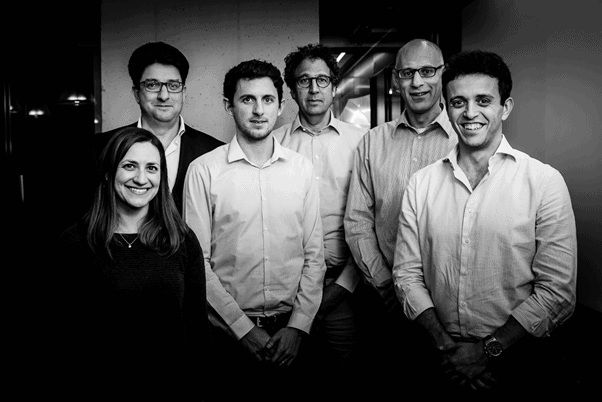 Hetz Ventures is a UK-based VC with a keen interest in Israeli talent. Hetz focuses on idea-stage Israeli start-ups with tremendous growth potential., all funded by a complex network of European companies Hetz is actively searching out Israeli entrepreneurs who are building promising deep tech companies, along with groundbreaking business plans in the retail, financial, and holding company sectors.
Partners
: Judah Taub, Pavel Livshiz.
9. 10D (2018)

10D is a new VC that seeks out companies with visionary potential. Early-stage Seed and Series A round start-ups are its focus, and 10D's know-how straddles multiple tech industries – from digital health, to fintech, insurance, computer vision, and artificial intelligence.
The firm, which previously operated under the temporary name
'Ofek Ventures',
pursues start-ups that disrupt markets by using deep technology – creating new business models that feature accomplished entrepreneurial teams.
Partners
: Rotem Eldar, Yahal Zilka.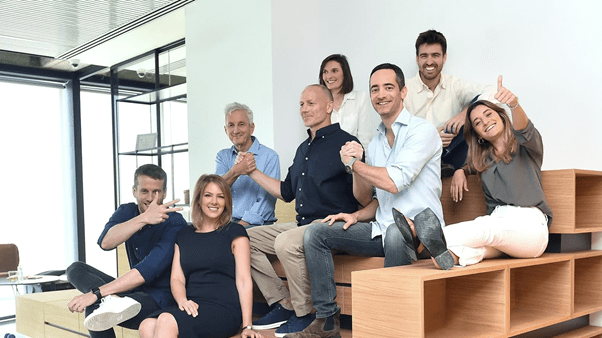 F2, a seed-stage VC, actively focuses on Israeli deep technology companies as its central interest. F2 specializes in three main areas: big data, AI, and connectivity. F2 takes a hands-on approach to projects, and operates the Junction, an Israeli commercial accelerator in partnership with a number of multinational corporations.
Partners
: Jonathan Saacks, Barak Rabinowitz
Summary:
So there you have it: the 10 best Israeli venture capital firms. Many of these businesses are well-established firms with decades of experience, offering a quality of investment, management, and support that can only be matched by the executives of Silicon Valley. But as with any walk in life, business is not just about age-old reputations, teams like
Crescendo Partners
and other breakout teams who bring a combination of experience and quality together with boutique approach might be an extremely interesting choice.
Sources:
Crunchbase
Start-up Nation Central
Calcalistech
Crescendo Venture Partners
NFX Capital
Pitango Venture Capital
Hetz Ventures
Vertex Ventures Israel
10D
Viola Ventures
F2 Capital
83North
Jerusalem Venture Partners