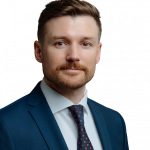 Alex Cernikov
Alex is an experienced tech writer and loves helping people find the best solution for their needs. He has spent the majority of his career writing about everything from VPNs to website builders, and when he's not writing, you can usually find him surfing the internet for the latest tech news and trends. Born in the Czech Republic, Alex now enjoys living as a digital nomad, traveling around the world whilst working remotely.
All (1)
Reviews (0)
Posts (1)
Blog Posts
5 Best Cloud Backup Services for Mac (Besides iCloud) 2022
iCloud may be the most convenient way to store your Mac's data in the cloud, but it's not a perfect service. If you have multiple Apple devices, use several iCloud services, or need to share your iCloud space with others, the program quickly reaches its limits – and for a hefty price tag. Although Apple products are known to be very secure, that same gridlock protection...