Interested in starting a remote company? Then you'll love the story of SlideModel, a business that started from nothing and nailed an overcrowded niche, like PPT templates.
SlideModel
's founder and director
J
ulian Magnone will tell us how they did it, why they do it in smart working, and what are the future trends aspiring digital entrepreneurs should keep an eye n.
Please describe SlideModel's story: How did it all start, and how has it evolved so far?
The idea began to take shape around 2010, but we launched
SlideModel.com
in 2013. 
We are headquartered in Montevideo, Uruguay. SlideModel is the typical startup that was born in a garage. We literally started in a garage.
German and I both came from the IT sector. As Computer Engineers, we have had to create presentations very often. When working on the slides, I remember it was not always straightforward to get the right content with a decent design and at the same time that it is easy to edit. While there were some great tools out there, one needed to spend a lot of time creating slides and diagrams over and over. At the same time, we had previous experience running other websites relevant to the presentation space. We understood that other users also felt this pain and would benefit from having some kind of ready-made templates. So we started to think, "Hey, why not we create such a diagram that could be reused instead of reinventing the wheel"? And that's how this journey began.
We were lucky enough at that time that everything was aligned to start the journey. The idea, plus the founder's preparation, was crossed by the opportunity. We could develop the platform ourselves, bring potential customers in front of our website, and, what was crucial, we were willing to learn from successes and mistakes during the journey.
I remember when we started, Lean Startups was the new way to build startups, and somehow we embraced many of the concepts presented and the idea of being
lean
. Both founders were completing our MBAs, and the initial footsteps had a lot to do with the ideas and concepts we were learning at that time. First, we launched an MVP, "discovered" the customers willing to pay for our services, and validated the idea. Then, when we found a product-market fit, we moved on.
Regarding the business model, a key decision was not to sell individual templates (many other providers were offering single products out there). Instead, we focused on providing presentation templates as a subscription-based service where we license our service to our users to use the templates. Of course, today it is quite popular to be a SaaS company, many SaaS products are launched every day. Still, humbly I'd say that this decision introduced an innovation in the business model at that time. Adobe was perhaps the most renowned business that shifted to SaaS in the early 2010s.
Over the years, the business has evolved. Our team has grown, our content catalog too (now is one of the most dynamic in the market) and our global reach. We serve customers in more than 160 countries, with the US, Canada, and the UK at the top of the list. Today, we are grateful to our clients for their trust and loyalty. We are also grateful to our team and that many of our team members have accompanied us from the beginning. In a time where job switching rates are high, keeping employees means a lot to us.
What does it mean for your team to be a Bootstrapped company?
We are a 100% bootstrapped company. We built the company from the ground up with nothing but personal savings. The best thing about being bootstrapped is that it gave us a lot of freedom to follow our own path, and over the years, this is something we are proud of and value a lot. 
We define the company's objectives (which are always ambitious) and work towards them, always putting our customers in the center—although being bootstrapped allowed us to grow, with profitability in mind, but also in a sustainable and organic way.
What does it mean for you to be a Remote Company?
Yes, we are a 100% remote company with a distributed team across the globe. We embraced this way of work from the beginning. I remember in 2013, we had some discussions where we considered the future of work would be somehow Remote. Also, being a remote company had some notorious advantages for us (despite some challenges). Over time, we realized that this was a favorable decision, and especially in 2020, during Covid times, when the operations were not impacted at all nor the services we provide to our customers, our team could continue working seamlessly despite the circumstances.
How is PowerPoint used in business presentations?
There are different kinds of business presentations, but you can wrap up the purpose of business presentations in three concepts:
To Persuade, To Inform/Educate, To Motivate.
PowerPoint is a visual tool. It helps the user to tell a story through visual representation. When creating a business presentation, you need to match your purpose with the visual idea to empower your message.
For Informational/Educational Business presentations, you need to show the data that help you arrive at conclusions (for this, you use dashboards and infographics) or diagrams to explain structures and processes or timelines and roadmaps to picture in time the occurrence of tasks.
You build your case for persuasive presentations and the solution you propose, generally concluding with a solid call to action.
You will use images and scenes that generate empathy with your audience to achieve the motivational effect required for motivational presentations.
All these elements are achievable through the proper usage of visuals in PowerPoint.
But your templates are for PowerPoint… What if PowerPoint is no longer used in the future? Doesn't this represent a risk or threat to you?
Yes, it is. When we were launching, there was a new tool that had impressive growth (Prezi). So we were wondering what would happen when people stop using PowerPoint and move to Prezi! Definitely, this meant a threat. 
Then, we realized the following. When new versions of Microsoft PowerPoint are launched, there is a lag. As a result, users will continue to use PowerPoint (even older versions) for some additional years.
Also, what happens typically is there are great tools with excellent features, animations and fancy effects. But when an employee is in a hurry because they need to finish the presentation with a tight deadline and report to his boss or present a proposal to a customer, they get back to the tools that they are more experienced with and more intuitive to finish their work. In many cases, this tool is PowerPoint.
Over the years, a similar feeling of being threatened happened with the growth of Google Slides. Google Slides emerged and quickly became the new standard for many. We thought of it as 'another threat.' But, we changed our minds and started to see it as an opportunity. Today, Google Slides and PowerPoint are both the main tools used by our customers. We built an internal conversion tool that helped us to deliver, in record time, templates for both platforms. Our users can now use the presentation templates in Google Slides as well as in Microsoft PowerPoint.
We are excited about how the industry is evolving and what the future holds for us.
There are literally millions of templates available on the web. What makes your templates stand out from the competition?
Yes, there are millions of presentation templates available on the web. The market is on fire, with some big players offering templates (not only for presentations but for websites, documents, emails, printed materials, etc.).
In our case, aside from the templates themselves, it is the value proposition of helping presenters to 'save time' what we pursue and care about.
We were both at the other side of the desk and making presentations in our previous jobs. Something we value is the editing capabilities of templates. Templates should be straightforward to edit, but specifically for the purpose they are prepared. For example, let's say you need a timeline template for a
business slide deck
, then you should be able to include your own data and customize the colors easily to match your brand identity. Here is where the customer (a presenter or presentation designer) gets value. PowerPoint also has significant importance here, as this software provides all the necessary tools to customize the slide templates easily.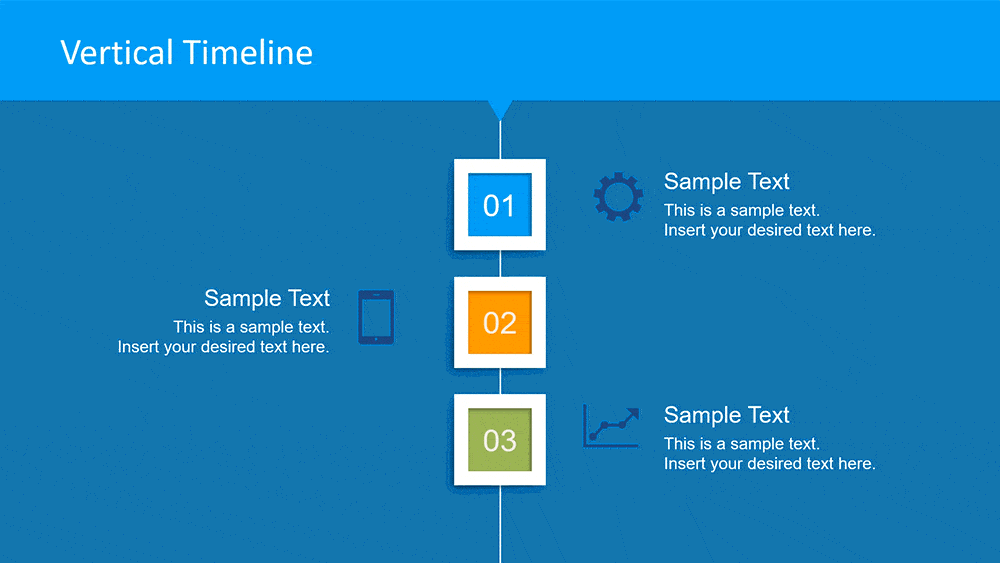 One more thing we do is to focus the line of our work on 'presentation' templates. While others provide a wider range of templates, we understand that in "presentations" and helping presenters accomplish their work is where we want to stay. However, we know the assets provided can also be used for other purposes and that there are opportunities to expand into other areas. Many of our customers use the assets for presentations and ebooks, documents, reports, and even as images for web pages or blogs. One of the most rewarding things we can remember was receiving a book from an author who used some of our designs for preparing the diagrams for his book, and in this case, the customer was not a presenter but an author.
Finally, I consider one of the differences we have is the obsession with providing value to our customers. As a customer-centric organization, being in constant contact with our customers is key for us. That's why we invest heavily in support and why our Support Center is an essential component of the business.
How do you envision the future for SlideModel?
Our most loyal customers trust in us. We have an internal commitment to innovate, offering new content and new ways to achieve their presentation needs. It means to help them to be more efficient and save time while preparing presentations.  It is here where we are putting our focus and efforts. For this purpose, we are investing in R&D and forming alliances with other companies, offering complementary solutions and companies in the same space (smaller or bigger than us). In the future, we hope to see this investment materialized in new products and offerings for our user base.
We are confident this will help our customers and help us remain sustainable over the years.
Furthermore, the sector has many opportunities to innovate in the next decade, and at the same time, people and businesses will need to continue making presentations. 
On the other side, we envision more penetration in the Educational sector. While initially we were focused on business presentations, some opportunities in the Educational space have arisen over the years. High-level education and its students also need this kind of service to be more efficient in preparing their classes. And at the same time, many of these students will enter the workforce, so the cycle will continue.
It has been an incredible journey so far, but the best is yet to come.
And more in general, how does the future of your industry look to you?
The industry is evolving by leaps and bounds. The trend towards hybrid events definitely came here to stay. Presenters and audiences needed to adapt to this new norm of virtuality. Events that previously were prepared to deliver presentations on-site now shifted to an online or hybrid format, where hundreds or even thousands of participants join via Teams, Zoom, etc. Some particularities need to be considered in these cases, specifically in preparing, designing, and delivering the presentations. While the industry was leading to this, the pandemic has accelerated this change.
Also, we consider Holograms, VR, Artificial Intelligence will shape the future of this industry (as they are also transforming other industries), which is opening immersive experiences. AI is nowadays being used in presentation products (PowerPoint itself has many AI-based features to help presenters with the layout design and communicate with the audience in different languages). Anyway, this is nothing compared to what's coming.
Another trend that will evolve in the next few years is the data-driven decision systems. Managers are no longer requested to use data for decision-making; now, it is a must. Storytelling with data will be the new form of persuasion at executive levels. Knowing how to present data and use it to achieve business results will be a dominant area in the presentations industry. For this, integration with data systems and automated systems will be necessary.
How will our small kids make presentations when they enter the workforce in a few decades? How would they support their speeches if it is not with 'slides'?. These are some of the questions we always ask ourselves.