We noticed that ever since Hostinger reduced their prices, many users are closing their accounts with DreamHost.
DreamHost is a great host, but, of course, it's not perfect. You may have signed up for an account and realized it doesn't quite fit your needs.
Maybe your site takes too long to load. Maybe you'd like a more advanced solution, like DigitalOcean, or perhaps you're ready for a fully managed service. Click here to read about our other recommended alternatives.
If that's the case and you'd like to cancel your account, this article will take you through the entire process. Like the other processes at DreamHost, it's easy and quick to do. Are you ready?
Quick Guide to Cancelling Your DreamHost Account
To cancel your DreamHost account, just follow these easy steps:
Log into your DreamHost dashboard.
On the left-hand side, go to Billing and then select Manage Account.
Click the large red Close Account button.
On the following screen, click Proceed to Next Step.
Again, on the following screen, click Proceed to Next Step.
Complete the Exit Survey, confirm the cancelation, and submit.
My Cancellation Experience
I easily canceled my account and got a refund from DreamHost. It was done entirely via the admin and took me less than 60 seconds in total. After logging into my dashboard, I navigated to the Billing Section and selected Close Account.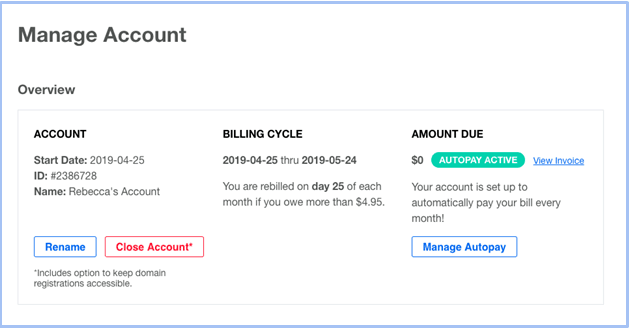 I followed the clear instructions to confirm the cancelation and provide feedback. It did involve several pages, but it was extremely easy to do.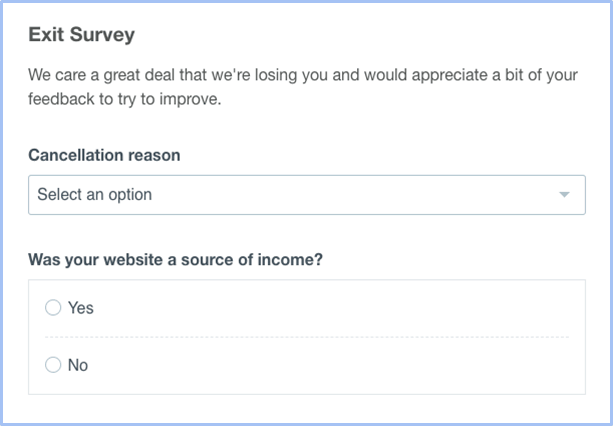 To say I enjoyed the cancellation process may be a little over the top, but it's the first host I've used that has made the process so easy-to-understand. What often happens is the cancellation process is easy, however, the host neglects to tell you how much money will be refunded.
DreamHost is different. Throughout the whole process, I was clearly advised that my payment would be refunded in full. There was no ambiguity and I did not need to contact support to confirm.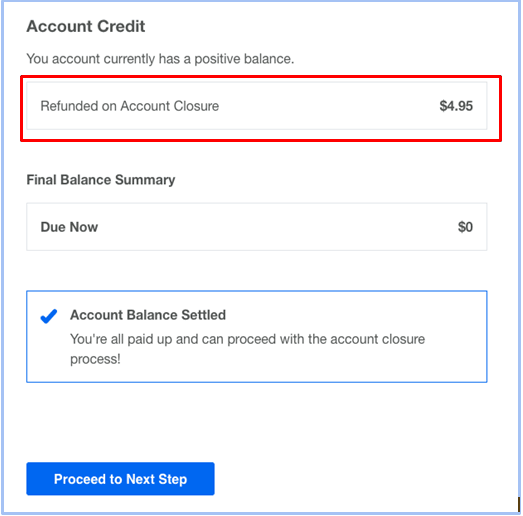 The Best DreamHost Alternatives
Looking for a new web host? Here are our top DreamHost alternatives:
Best Cancellation Experience
Sure, if you're canceling your account with a host, that's generally not a good sign. But I have to say, if find yourself needing to cancel an account, this is by far the easiest experience I've had. It can be done 100% via the admin and you're never left in any doubt that your payment will be refunded in full.