As a politician, you want to be sure that you reach your base with the most effective message possible. In 2023, a solid online presence should reflect and communicate your mission and values. That's no small task – not every website builder can handle it with the sensitivity you need. During my tests of the most popular website builders, I zeroed in on those offering a combination of personalization features, engagement tools, and analytics. The builders showcased here will help you craft a compelling message, track its effectiveness, and control how it spreads and who it reaches. I strongly recommend Wix for its robust customization and diverse visitor engagement tools. However, each builder on this list has its own strengths, so it all boils down to your specific needs. Try Wix right now, or keep reading to find the right builder for you.
Short on Time? These Are the Best Website Builders for Political Campaigns in 2023
Wix – Offers plenty of apps for your political campaign, including Wix Chat, an easy way for voters to contact you with questions.
Squarespace – Provides a built-in email marketing tool that you can use to stay in touch with your potential voters.
SITE123 – Offers a simple and user-friendly editor to help you create campaign websites quickly
What We Look For in the Best Website Builders for Political Campaigns
Your campaign website needs to look great
and
have powerful tools to help you to reach new voters. I made sure that every website builder on this list has the following features and benefits:
Ease of use. As your campaign gains momentum, you don't want to be spending your valuable time trying to figure out a complicated website builder. These builders all come with intuitive site editors that are simple to learn.
Forms, forms, forms. These platforms all have built-in or third-party form builders. You can keep your campaign rolling with customizable forms for collecting donations, creating surveys and polls, and even finding volunteers.
Tools for reaching out to voters. As a political candidate, you'll want to be in tune with your voter base. Your website builder should allow you to share content on social media, and gather and analyze data about potential voters, endorsers, or donors.
Professional-looking templates. A poorly designed website can undermine your legitimacy in the eyes of voters. That's why I only included builders with high-quality templates that give you a head start in creating a commanding online presence.
Why Dedicated Political Campaign Website Builders Aren't the Best Choice
Services like Poliengine and Online Candidate offer website building for political candidates. Some are website design companies that charge a hefty price for a website you could easily build yourself with a website builder. Others are simplified do-it-yourself website builders with less functionality, and cost just as much as an advanced builder (in some cases, even more). In my experience, it's better to stick with the more established and well-known website builders. You'll get a lot more for your money, and you'll typically have a larger community of users to turn to for advice.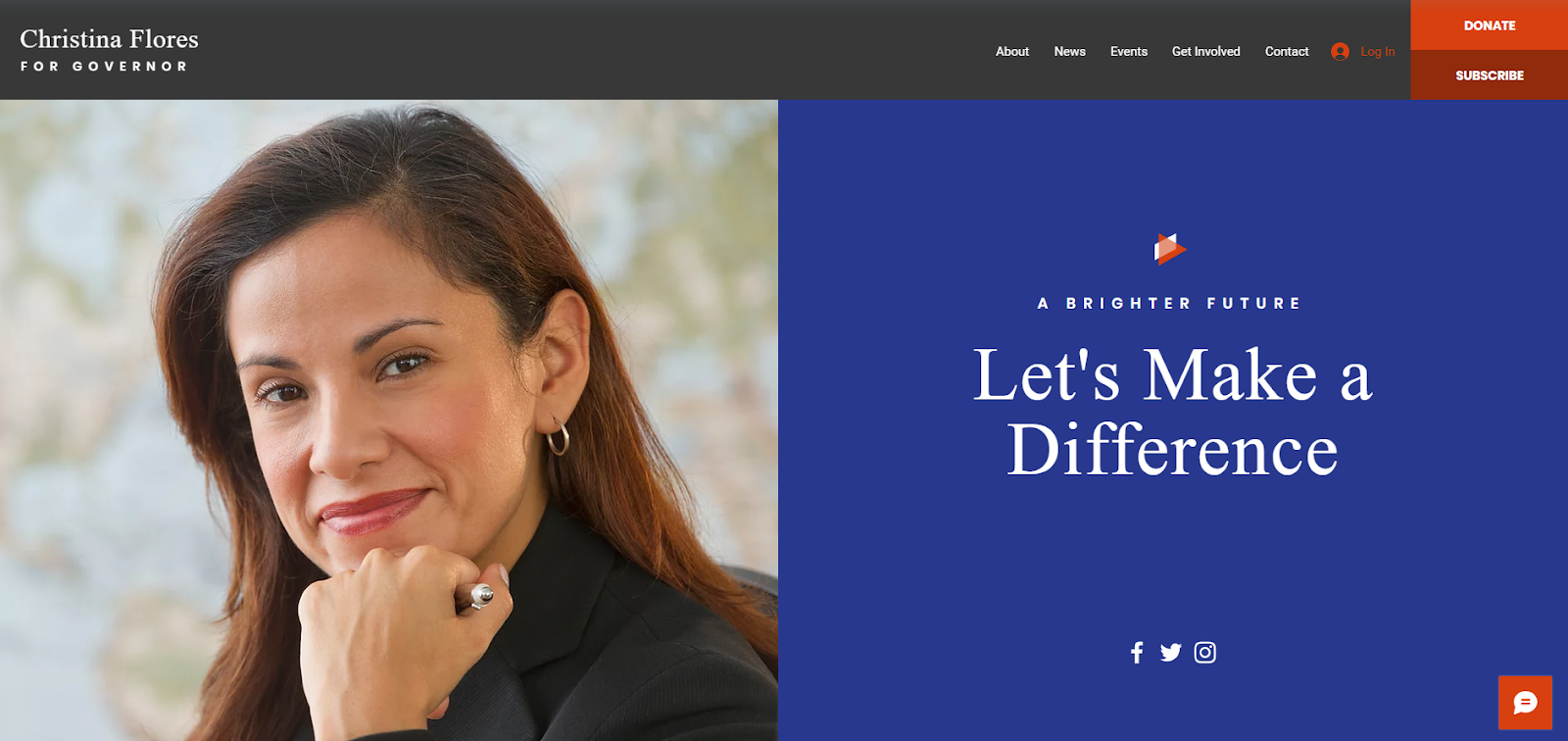 Website builders don't get much more straightforward than Wix. With
Wix's drag-and-drop editor, you can move blocks of text, images, videos, and other content around your page until everything looks exactly how you want it.
While you can use any of Wix's 900+ templates for your next campaign,
there are also a handful of specialized templates designed for political campaigns
. With pre-built donation buttons, news pages, and event columns, you'll be able to set up your campaign website in less than an hour. Just remember that once you've chosen a template, you can't change it, so make sure you pick one you'll want for your whole campaign.
Features
Dedicated Members Area. Wix allows you to create a members-only area of your website. This gives your voters a space to come together and create profiles, have discussions on a forum, chat with each other, and share files.
Video hosting. Wix has a great video player that allows you to upload videos of important speeches and messages to your supporters. This will help you to keep current voters engaged and get potential voters interested in your campaign.
Wix App Market. Here you'll find many free and paid apps to add specific functions to your campaign website. There are apps for live chatting, building custom forms, tracking visitors, collecting donations, building an events calendar, and more.
Wix ADI. If you don't have a lot of time to set up a website, Wix's AI-powered design tool will build a website for you. All you need to do is answer a few questions about what your site should do and how it should look, and you'll get a custom website in minutes.
Learn about other great features in
our expert Wix review
.
Free plan available?

✔

Political campaign templates?

✔

Tracking and analytics features
Built-in integration with Google Analytics
Starting price

$

16.00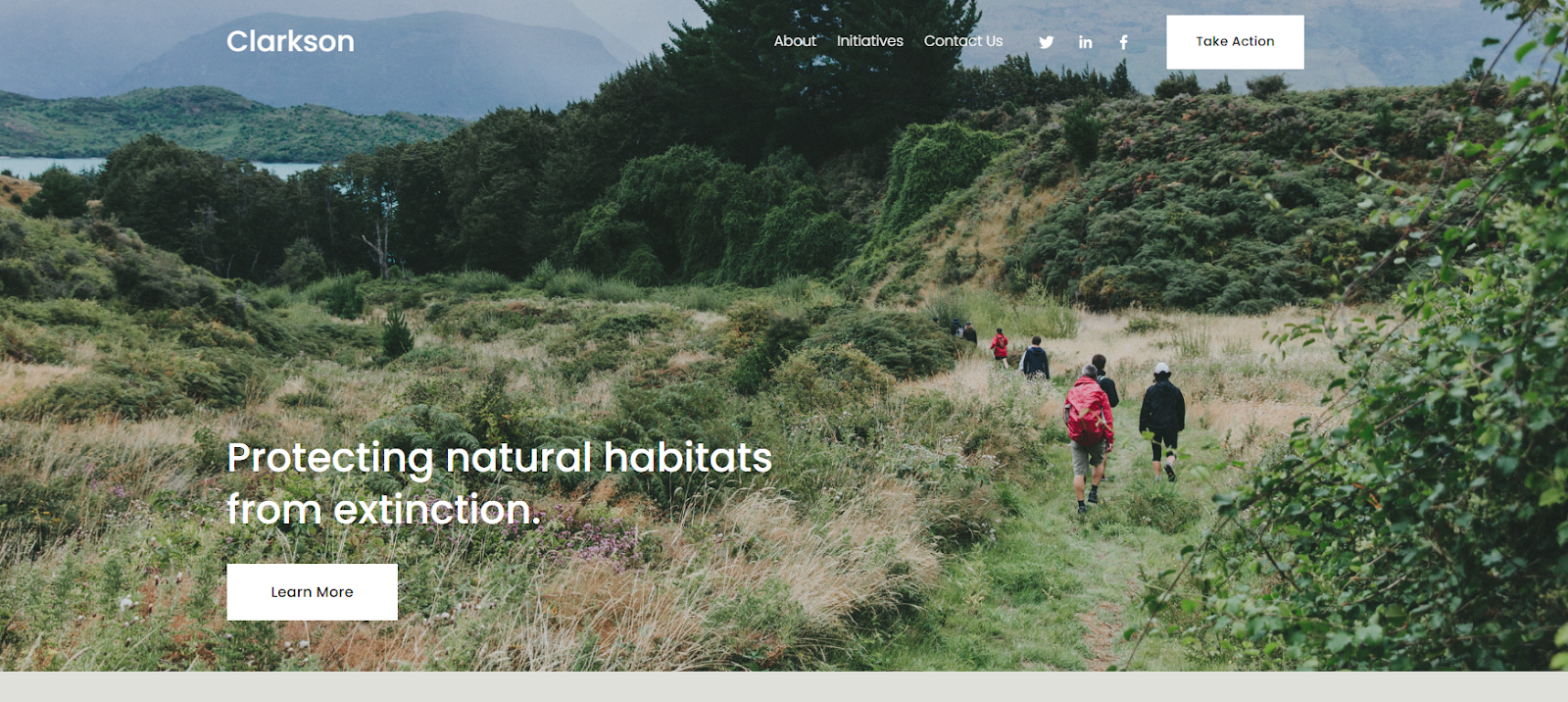 Squarespace offers a simple drag-and-drop editor, making it easy to build a modern, engaging, and unique campaign website. Not only that, but
you'll also get a ton of advanced built-in features, including
great marketing and promotional tools you can use to reach a broader audience.
You can set up social media sharing buttons in just a few clicks, which makes it easy for your voters to share your speeches, events, and donation page with their network.
Squarespace's SEO tools will also show you how to optimize your site for search engines to make your content easier to find.
Squarespace doesn't offer any templates specifically for political campaigns, but
I recommend using a local business or nonprofit template as these usually have donation buttons and store pages ready to go.
With a few simple edits to your template, you can get a professional campaign website up and running.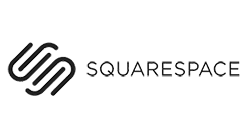 Save up to 30 % on your Squarespace plan today!
Plus get a free domain for one year!
1031 users used this coupon!
Features
Donation Blocks. These allow you to connect your PayPal or Stripe account to your website so you can accept donations. You can add suggested amounts or let donors decide for themselves, and you can customize additional fields if you want to collect more information about your supporters.
Built-in email campaigns. This feature allows you to build, design, and edit email campaigns and send them to your mailing list. You can do this on any device, so you'll still be able to communicate with voters when you're out campaigning.
Social media integration. Squarespace allows you to link multiple social profiles to your website, so you can post content automatically. Save time by sharing content between all your platforms with one click.
E-commerce functionality. You can sell merchandise, event tickets, and even subscriptions through Squarespace, helping you to fund your campaign. Squarespace will even calculate shipping fees and taxes within the US.
Dive deeper into this platform's features in our
full Squarespace review
.
Free plan available?
No, but there's a 14-day free trial
Political campaign templates?

✘

Tracking and analytics features
Built-in Squarespace Analytics app
Starting price

$

16.00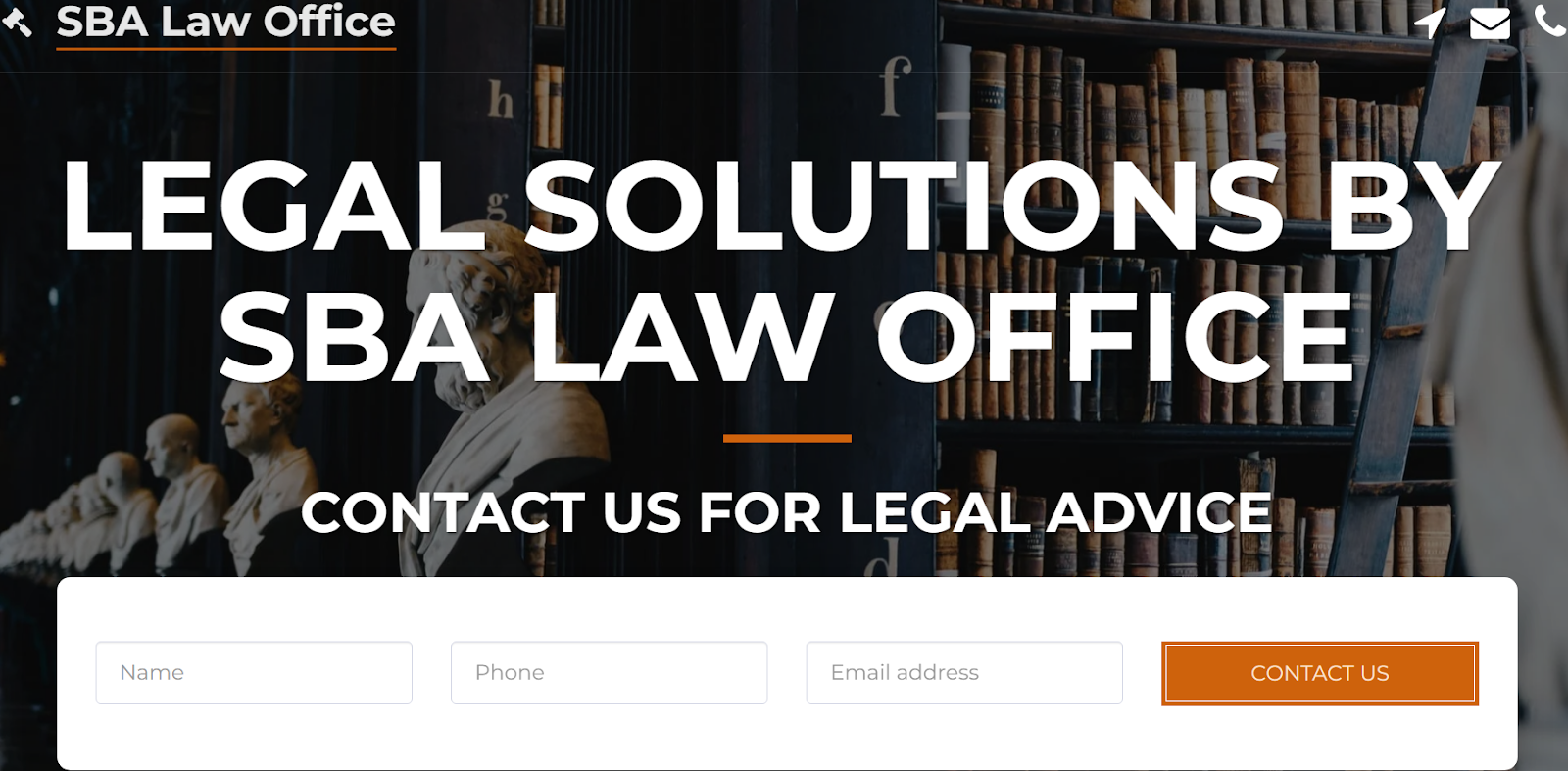 For SITE123, simplicity and user-friendliness is the name of the game. It's an easy, quick, and intuitive website builder. It doesn't have a drag-and-drop editor like some other website builders, but
SITE123 is a great choice if you want to get a great campaign website up and running as quickly as possible
. There are over 150 templates, but none designed specifically for a political campaign, so you'll have to customize the one you choose. All the templates are mobile-responsive, so your website will look good on any device your visitors are using to view it.
While SITE123 is well-suited for simple, elegant websites, you might find the similarity of its templates somewhat limiting.
This might not be a dealbreaker if you just want to get a good-looking site up quickly. But if you're looking to really wow your voters, you might be better off opting for a builder with a superior template library, such as Wix or Squarespace.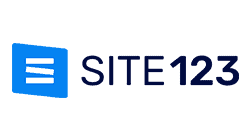 Get 40 % OFF SITE123
Save 40 % when you sign up for SITE123's annual plan
76 users used this coupon!
Features
Simple donation options. SITE123 has an easy-to-use donation page where you can set predetermined amounts or allow users to enter their own amount. It also offers an integration with Donate.ly, a professional fundraising tool.
Analytics tools. You can add the Google Analytics app to your website to get a better idea of where your visitors come from, their interests, and how they interact with your page.
Chat with voters. You can also integrate Zendesk Chat so that potential voters know you're always available to answer questions or even just a quick "hello."
Multilingual websites. Reach more voters by giving them the option to read your website in their preferred language. Your website will be automatically translated, but you'll also have the option to manually translate your content to make sure it's accurate.
Read
our in-depth SITE123 review
to learn what else the platform has to offer.
Free plan available?

✔

Political campaign templates?

✘

Tracking and analytics features
Google Analytics integration
Starting price

$

12.80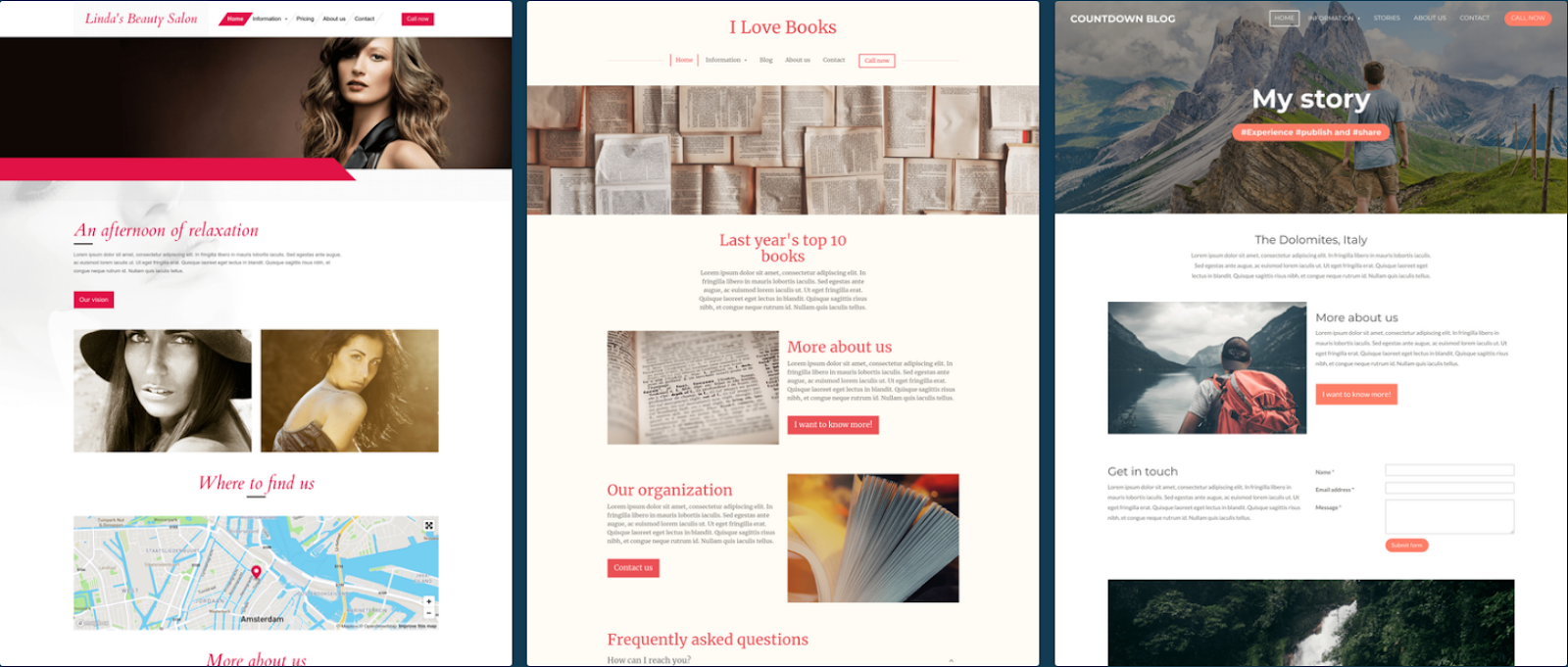 Webador offers a super user-friendly and speedy editor, which makes it a logical choice for campaigns on a tight schedule.
Webador delivers by reducing complex design and technical hurdles, ensuring rapid deployment of critical communications. Webador also includes powerful tools for visitor engagement. Tools like comment boxes and social buttons efficiently foster a two-way communication channel between your campaign and its supporters. The same principle applies to its document, audio, and video-sharing tools, which give your audience easy access to your messages.
I should note that while Webador provides ease and speed, it does so with limited design flexibility.
This makes it suitable for straightforward, clean websites, but it won't be the go-to builder if you want maximum customization.
Features
Useful blogging and email tools. Webador provides easy-to-use tools for blogging and a custom email address, which can help you keep your followers up-to-date with the progress of your campaign.
No-comissions e-commerce. Webador is one of the few website builders that doesn't charge a commission fee on e-commerce transactions, making it ideal for selling merch or accepting donations.
Multi-language support. Your constituents will come from all sorts of backgrounds, so being able to create multi-language sections of your site can show that you care about reaching all of them.
HD video hosting. Video sharing is a powerful tool for any campaign. Webador allows you to host HD videos on your site on the Pro plan and above.
Read our
expert Webador review
for more details.
Free plan available?

✔

Political campaign templates?

✘

Tracking and analytics features
Proprietary analytics app and built-in integration with Google Analytics (on pro plan and above)
Starting price

$

4.00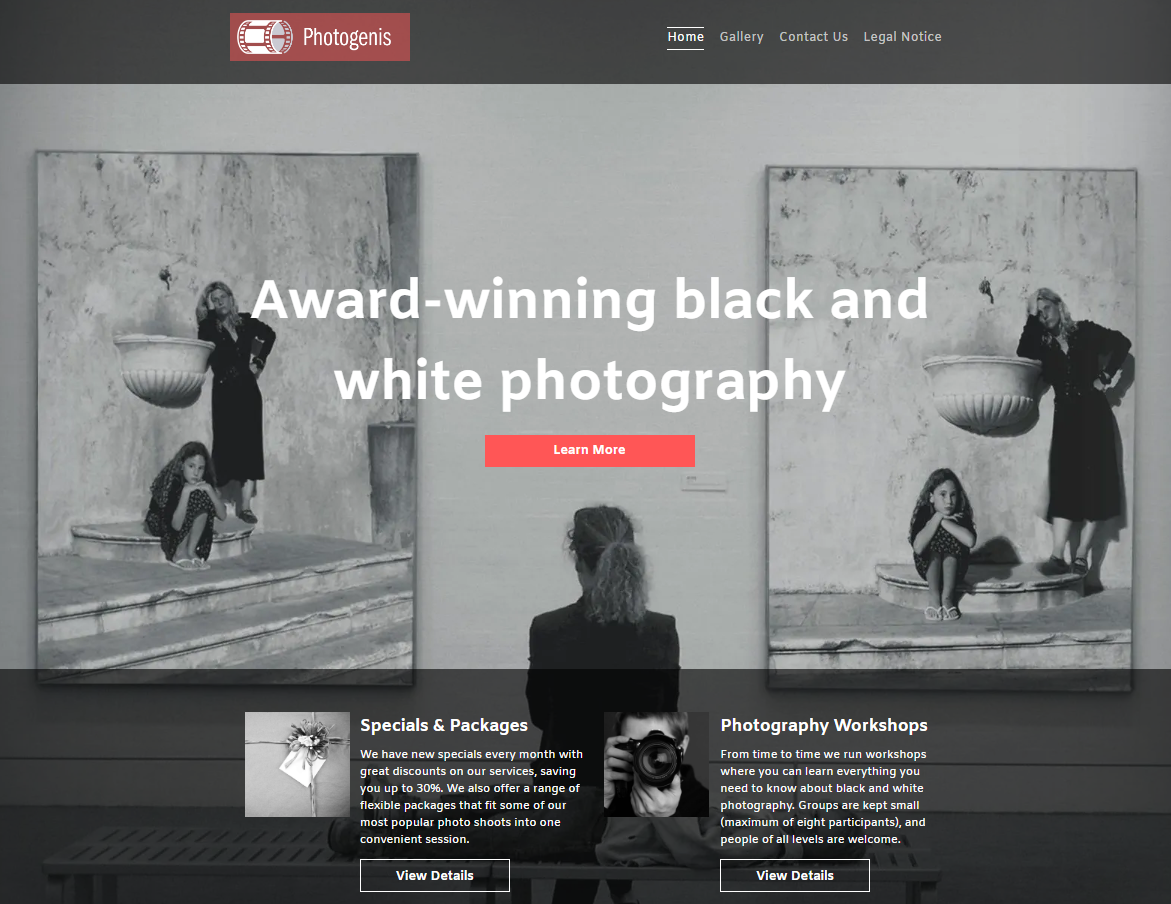 If you're running your campaign on a strict budget, then IONOS is a good choice for you.
The Starter plan costs less than a takeout coffee each month, and you'll get a custom domain and professional email included. You can also add an e-commerce option to any plan so you can accept donations and sell merchandise or event tickets.
IONOS also offers design and management packages, which are ideal if you want a completely unique website without the hassle.
While these plans are more expensive (and come with a setup fee), it's one of the cheapest ways to get a completely custom website with ongoing edits and maintenance included. It's worth bearing in mind that you'll get what you pay for with IONOS –
there aren't a lot of templates on offer, and you're limited in the customization options you get.
You will, however, get a modern, clean, and mobile-friendly website that doesn't use up all your budget.
Features
RankingCoach. IONOS integrates with RankingCoach, which offers automated SEO tools to help potential voters find your campaign website. If you don't have the time to manage your SEO marketing or the budget to hire an expert, this is a great tool to have.
Intelligent personalization. On the Plus plan and above, you can show different content to different visitors. This enables you to tailor different experiences for donors clicking a link from your newsletter and potential voters that find your campaign on Google, for instance.
Social media integration. With IONOS, you can link your social media platforms to your website with simple like/follow buttons to encourage engagement. You'll also be able to use images from your social media accounts to help you set up your website quickly.
Multilingual options. IONOS supports automatic translation in over 60 languages, which is ideal if you're campaigning within a multilingual community.
Read
our in-depth IONOS review
to see how you can set up a website for less.
Free plan available?

✘

Political campaign templates?

✘

Tracking and analytics features
Built-in analytics tool
Starting price

$

6.00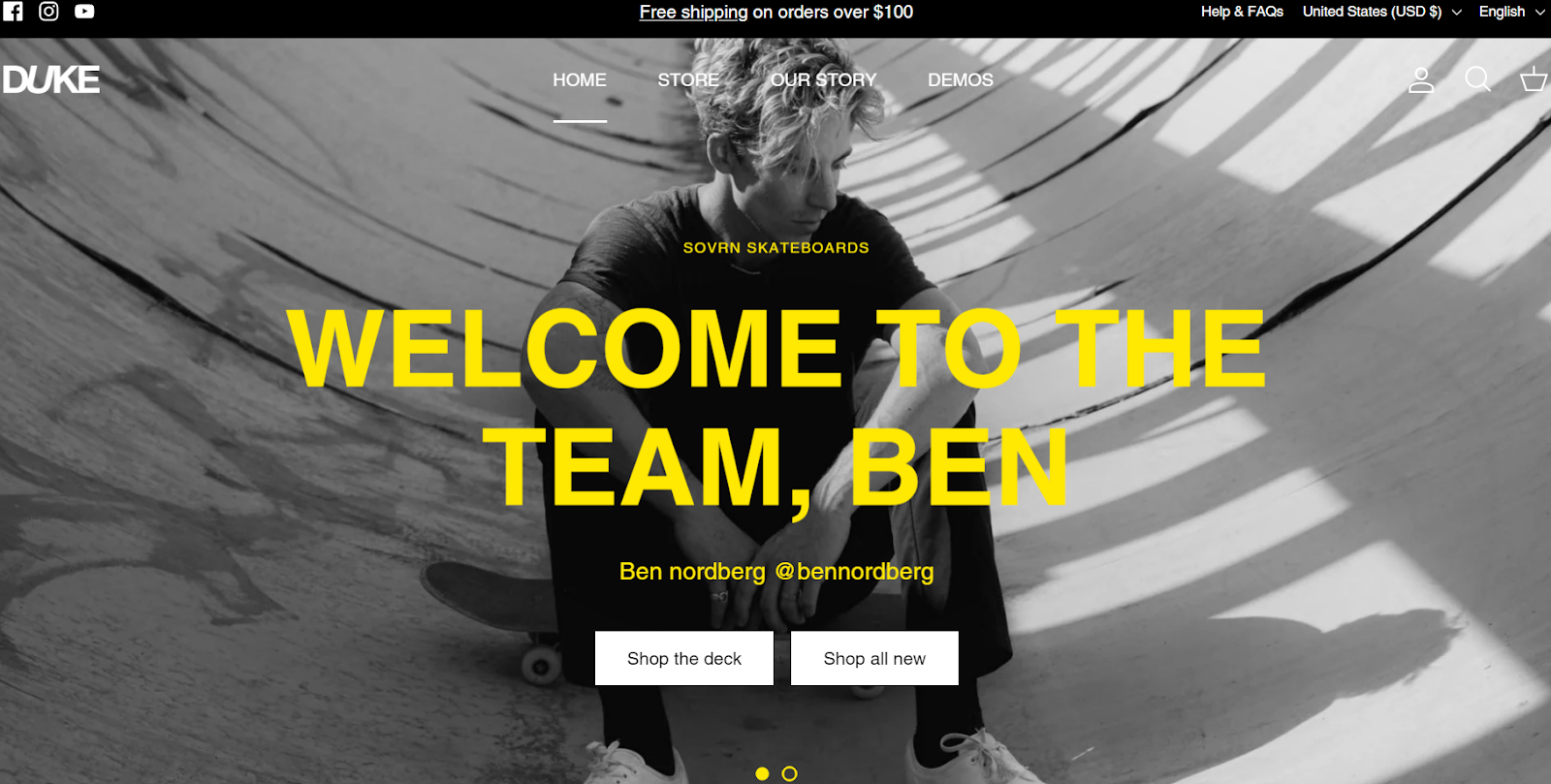 Shopify is an e-commerce platform through-and-through, so I wouldn't recommend it as the central hub of your online presence. However, it offers
a great way to increase engagement and collect funds for your campaign through selling merch.
If you already have a campaign website, or even if you make one with one of the builders above, chances are that it offers easy integration with Shopify to set up the e-commerce section of your digital presence. Besides plenty of high-quality templates and one of the best e-commerce infrastructures, Shopify offers advanced analytic and tracking tools for visitor engagement and your finances. Being clear about your campaign's generated capital is crucial, and
Shopify's tracking tools allow you to remain clear on your funds' movements.
Features
Advanced tax and profits tracking. Shopify gives detailed information on your costs, profits, and even tax movements (on items sold through the platform).
Scheduling and one-on-one tools. Shopify includes features for more than just selling online. You can integrate scheduling options, virtual appointments, donation boxes, and more.
Plenty of branding and marketing tools. Shopify's branding and marketing features allow you to reach a wide base of potential voters with your unique identity.
Thousands of available inventory locations. If you're trying to reach a visitor base nationwide, Shopify gives you access to thousands of inventory locations so everyone gets what they ordered in time.
Our
comprehensive Shopify review
explores these features in more detail.
Free plan available?

✘

Political campaign templates?

✘

Tracking and analytics features
Advanced visitor and financial analytics.
Starting Price

$

5.00
Other Notable Website Builders for Political Campaigns

WordPress.com is the foremost blogging platform on the web.
If you want to get your message across, WordPress enables a consistent and professional sharing of updates, ideas, and news to keep constituents engaged and informed. It's also one of the most customizable builders, but only if you have the time and inclination to face its steep learning curve. Also, some of its best customization features, like beautiful third-party templates and useful plugins, are locked behind the most expensive plans.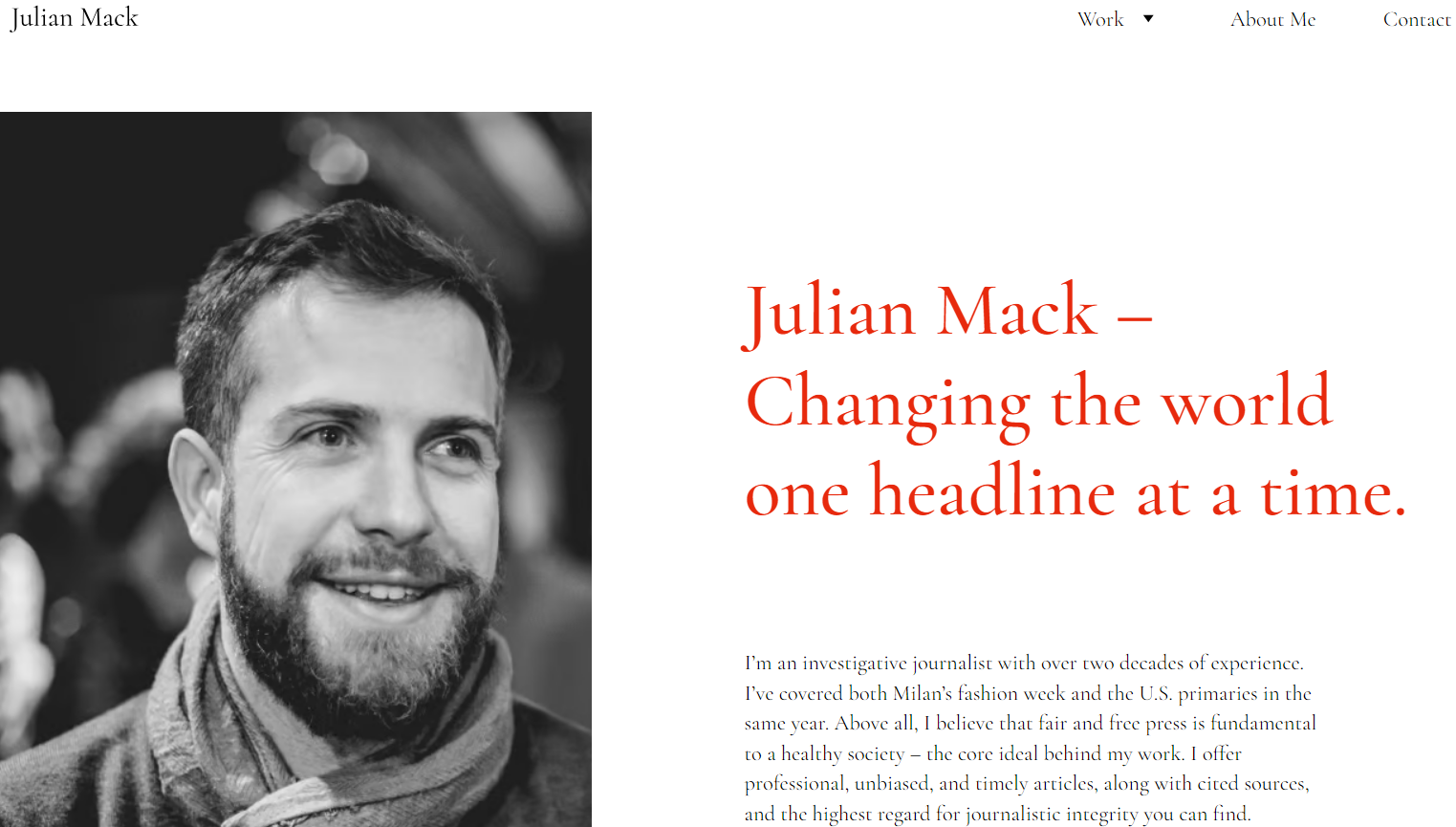 Hostinger offers powerful AI tools that directly improve your design capabilities and boost SEO.
This ensures your political campaign website is visually appealing, reaching a broader audience through optimized search engine visibility.
Opting for Hostinger's Single will digitally streamline your campaign, combining e-commerce, email hosting, and marketing. It offers an efficient way to manage crucial digital aspects for a robust online presence.
Run!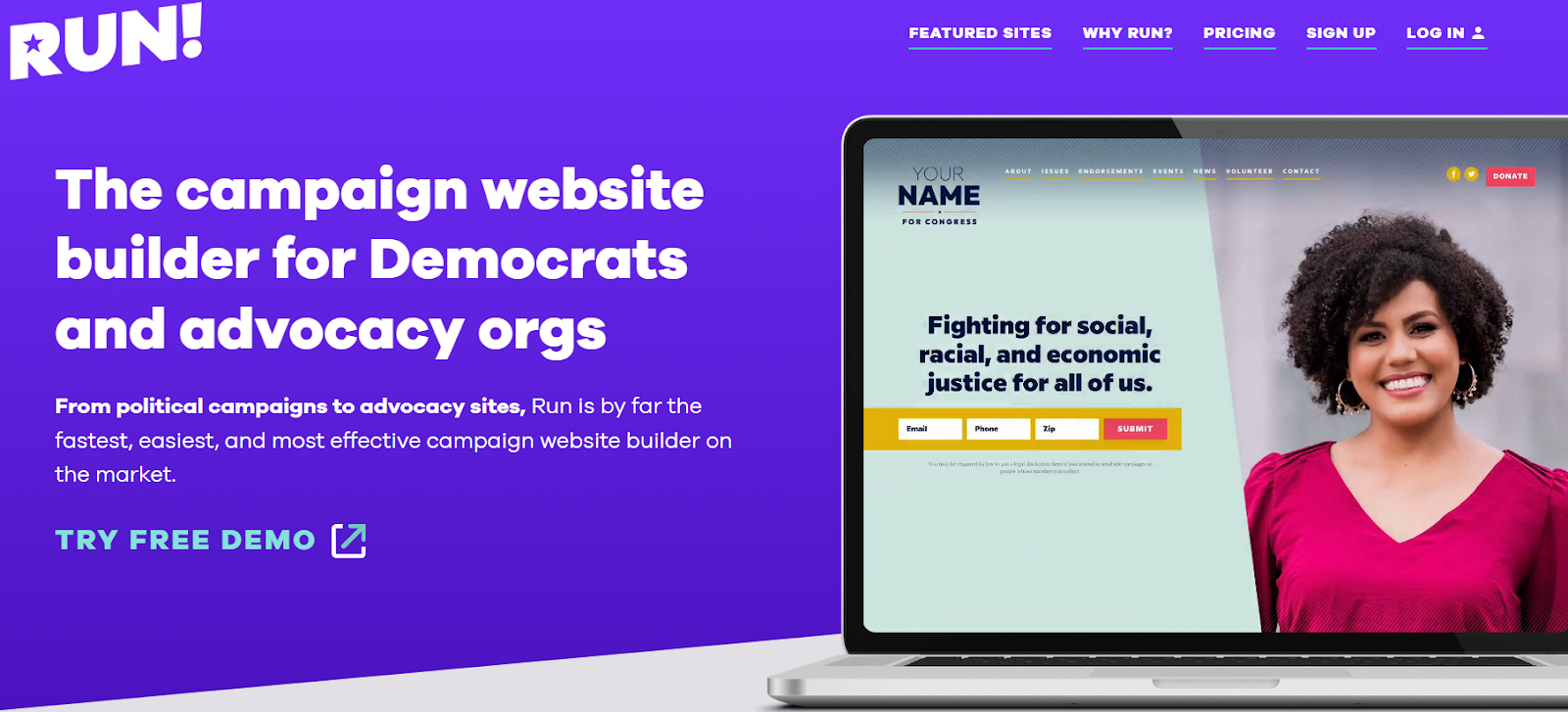 Run! is the only bespoke builder for political campaigns to make it into this list. That's thanks to its high-quality templates, easy customization options, and a complete set of tools for anything a political campaign website might need. Run! can be quite restrictive, both price-wise and otherwise. Its starting price is
way
higher than that of the other builders on this list, and it's only available in the United States and only for members of the Democratic Party (or so it claims). That said, it's a sound choice if you meet all the criteria.
How to Build a Website For Your Political Campaign
Building a stunning, modern, and informative campaign website can seem complicated on the surface, particularly if you're new to website builders. Fortunately, it's really simple! Just follow my step-by-step guide:
1. Choose a website builder.
If you have time, I suggest trying out the free trials of our recommended website builders to determine which one suits your campaign. However, if you're short on time, don't worry. Most website builders offer money-back guarantees, so you won't risk losing your campaign funds.
2.
Choose your website's template.
Every website builder on this list offers professional, high-quality templates that will give your voters confidence in your cause. In particular, I recommend Wix –
any one of its 900+ templates can be customized to work for your campaign
.
3.
Add a contact form.
Voters (both existing and future) desire to see that you're ready for dialogue and conversation. A basic communication form enables them to achieve this and establishes confidence that you have their concerns in mind.
4.
Share your website
. Your voters need to know where to find you, and that doesn't just extend to in-person events. Share your website to your social media accounts and add its URL to your campaign leaflets so voters know where to find more about your campaign.
Being a Politician Is Hard; Building a Campaign Website Doesn't Have to Be
If you want a quick, versatile, do-it-yourself website builder with all the essential features, I strongly recommend Wix
. There are dedicated political campaign templates you can use to get started and lots of tools to help you grow your voter base. You'll get a ton of customization options, too.
Squarespace is a great choice
if voter outreach is your priority.
With plenty of built-in marketing tools, including an email campaign tool, you'll get all the support you need to attract potential voters. Finally,
if you're all about efficiency, SITE123 allows you to create a professional site in minutes
. It's one of the most straightforward and user-friendly builders for building a campaign website that will stand out. This table will give you a good overview of the best features each website builder offers.
Free Plan
Best Feature
Best For
Starting Price
Wix

✔

900+ templates that'll help you create a unique campaign website
Politicians that want to stand out from the opposition

$

16.00

Squarespace

✘

Built-in SEO, marketing, and promotional tools
Politicians focused on reaching new voters and communities

$

16.00

SITE123

✔

Streamlined website creation to help you set up a website in minutes
Politicians that need to launch their campaign quickly>

$

12.80

Webador

✔

Incredibly user-friendly with a variety of media-sharing tools
Grassroots movements looking to spread information quickly

$

4.00

IONOS

✘

Budget-friendly website and e-commerce plans
Politicians that are self-funding or don't have a large budget

$

6.00

Shopify

✘

Incredibly advanced e-commerce infrastructure
Politicians looking to sell merch and accept donations

$

5.00
FAQ
How can I accept donations on my political campaign website?
Accepting donations for your political campaign is something that most website builders support, but the way this is done depends on the individual website builder. For example, Wix has third-party donation apps that you can easily add to your website. If your website builder doesn't offer these, you can use a platform like DonorBox to embed a donation form, provided you have an SSL certificate on your website.
How much does a political campaign website cost?
The cost of a political campaign website will vary depending on what features you need. Website builders are a convenient way to create your campaign website if you're a beginner, but they can be more expensive than building and hosting a website yourself. For a full breakdown of the costs associated with building a campaign website, check out our guide to building a website in 2023.
What should I include in my political campaign website?
Your campaign website needs to keep your voters engaged, so you'll need forms, surveys, and polls. A chat feature or member's area is a great way to build a connection with your voters. You'll also want to learn more about your visitors, so you appreciate a website builder that has analytics tools to help you understand the age, location, and other characteristics of your visitors.
Where can I find templates for a political candidate website?
Not all website builders have dedicated templates for political campaigns, but our top website builders in 2023 all offer fantastic alternatives that can work just as well with a few tweaks. Some builders, like WordPress.com, even allow you to import third-party themes.