look out, as not all of them are good options. Even some of the ones based in Oceania are lacking in regional performance.
Our experts have tested the most popular VPS hosting services in Australia and around the world, and we've found the ones we think provide the best value for money and the best performance for your Aussie audience. Read on to find out what we look for in the top VPS hosting options, and to see which hosts made our list.
Short on Time? These Are the Best VPS Hosts for Australia:
Kamatera – instant scalability and flexibility for cost-effective control
FastComet – great reliability and guaranteed access to resources
Liquid Web – top-notch customer support from a reputable VPS host
What We Look For in the Best VPS Hosts for Australia
When we test a host, we create a website on its platform and explore every aspect of what the service has to offer. In considering the best VPS hosting providers for Australian websites, this is what we looked for:
Resources and scalability. Enough server capacity, storage, bandwidth, CPU, RAM, and other resources is critical. And as your business grows or changes, you should have the ability to increase or decrease those resources to meet demand.
Performance and reliability. Your users want fast load times and assurance that your site or network will be available when they want it, so you need a host with solid load-time performance and uptime.
Security. All the VPS hosts on our list offer free SSL, but then there are advanced security tools, firewalls, and things like malware protection that are a must. As are adequate backup and restore options.
Support. You should have access to support 24/7/365, with a variety of resources and contact options to help with anything from answering basic questions to installation and configuration assistance.
Australian data centre. If your website is based in Australia and is intended for an Australian audience, geolocation (and/or a CDN) matters.
Without further ado, here are our top 7 VPS hosts for Australia:

Kamatera's cloud-based VPS offers great performance, reliability, and scalability. It gives you complete control, so
you can immediately increase or decrease server capacity to meet demand, and instantly add or remove CPU, RAM, disk storage, firewalls, and load balancers.
What's more,
it gives you the flexibility to pay for your specific configuration on a per-minute basis
, so you only pay for what you use. Kamatera is great for any size business, from startups to large enterprises.
It offers more than a dozen control panel options, including cPanel, Plesk, and Vesta
. Support is good, but not great. Security is solid, with built-in firewall and system recovery, though backups do cost extra. It has data centres all over the world, but since there's no data centre in Australia, you'll need to subscribe to a CDN to get better load times.
Features:
Maximum flexibility. You can set up your servers in minutes, add servers as needed, remove them without paying a penalty, stop and start them at will, and increase or decrease capacity to meet demand.
Cloud load balancer. Improves user response time and system stability to ensure your performance remains stable even at peak usage, or if a server fails. It's not restricted, so it doesn't matter if you have one or 100 servers, and it can handle almost any number of requests.
Pay for what you use. You pick exactly what you want and need, so you're never stuck paying for unwanted resources, hardware, or software components. Kamatera charges by the minute, so if something only takes a few minutes to do, you only pay for a few minutes of time – some VPS hosts will charge you for a full day or month.
Cloud block storage. A virtual, scalable SSD storage system that's enterprise worthy, and with no single point of failure, it's extremely reliable. And since you only pay for what you use, it's one of the lowest costs per GB of storage on the market.
30-day free trial. You get one cloud server, 1TB of cloud block storage, 1TB of bandwidth, all the features and support Kamatera has to offer, and even a designated account manager, free for 30 days with no commitment.
Fully Managed?
Yes, for an additional fee
Australian Data Centre?
No, nearest is Hong Kong
Operating Systems
Any
Uptime Guarantee
99.95%
Storage
5GB – 40TB of SSD block storage
Bandwidth
5TB
Starting price

$

4.00

Unlike some VPS hosts that oversell the actual capacity of their servers and rely on under-utilization of resources, FastComet guarantees you'll always have access to the resources you pay for. For this reason, and because
it tested out with 100% uptime
(outdoing its 99.9% uptime guarantee),
FastComet is the most reliable VPS host on our list
.
It offers four plans
(Cloud 1, 2, 3, and 4), and as expected, you get more when you pay for more.
If you want to upgrade individual resources, like CPU or RAM, you have to upgrade your entire plan
, so you won't have the same flexibility you get with Kamatera. And FastComet isn't the cheapest VPS host out there, but you do get quite a bit for your money. FastComet's fully-managed plans are all based on Linux CentOS 7, but you can request to have CentOS 8 installed if you're okay with managing it yourself.
Features:
Security. Every plan includes ModSecurity server security tools, as well as firewalls for your network and web apps, which are optimised to protect open-source applications like Joomla, WordPress, Magento, and more. There's also brute force protection, malware protection, and free daily or weekly backups with restoration.
Full support, 24/7/365. Some VPS hosts only offer maintenance for your server, but FastComet gives you round-the-clock support for your infrastructure and apps. And you'll get a response in 15 minutes or less.
cPanel/WHM/Softaculous. Every plan comes with WHM to manage your hosting account(s), cPanel to manage your websites, and Softaculous to install apps and CMSs.
Free Cloudflare CDN. FastComet data centres are all over the world, including one in Sydney. But you also get access to the free Cloudflare CDN, so if you're across the country in Perth, your static content will theoretically load just as quickly.
| | |
| --- | --- |
| Fully Managed? | Yes |
| Australian Data Centre? | Yes, Sydney |
| Operating Systems | Linux CentOS |
| Uptime Guarantee | 99.9% |
| Storage | 50GB – 320GB SSD |
| Bandwidth | 2TB – 8TB |
| Starting price |  $50.95 |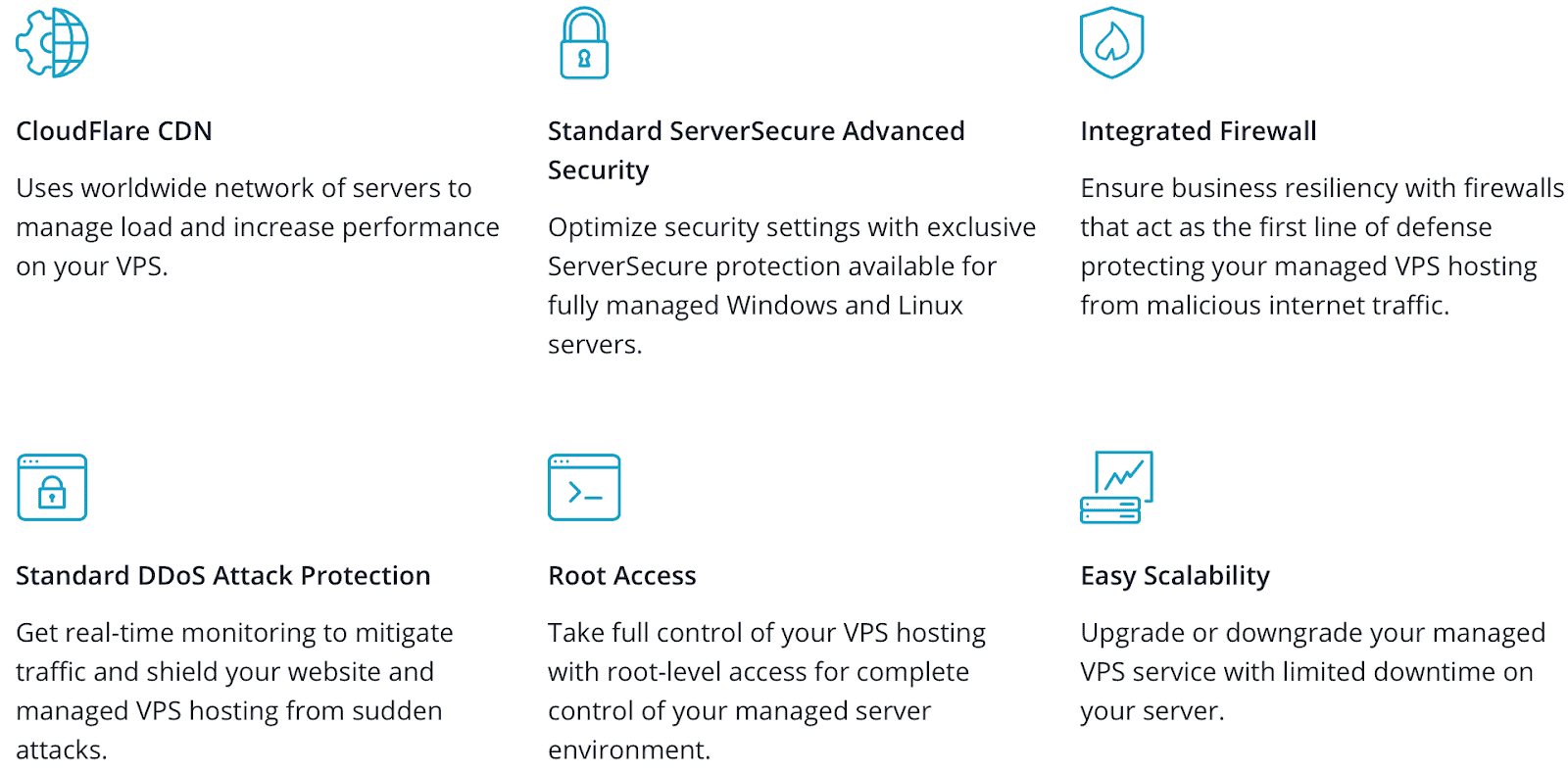 Liquid Web is a solid VPS host for intermediate users. It gives you good performance and a user-friendly experience with a decent amount of features, but its top-level support really stands out.
Live chat and even the ticketing system give you fast and always-helpful responses.
The support doesn't stop there.
Core-managed (aka semi-managed) and fully-managed plans include server monitoring to make sure it's always running properly
 – which helps back up the 100% uptime guarantee. You have to pay for top-end security add-ons, but the base plans include ServerSecure, an integrated firewall, and DDoS attack protection. You'll get more flexibility with Liquid Web than with most VPS hosts not named Kamatera –
you can upgrade or downgrade your storage, CPU, and bandwidth individually
, but if you want to increase or decrease your RAM, you have to change plans, which is a bit of a bummer. Servers are Apache by default, but you can pay to upgrade to LiteSpeed.
Features:
Three control panels to pick from. Choose from InterWorx, Plesk, or cPanel. InterWorx will give you unlimited accounts, whereas you'll get up to 30 domains with Plesk and five accounts per server with cPanel.
Root access. Every plan gives you root access to your server, so you can manage it from the command line if you want.
100% network and power uptime SLAs. The 100% uptime guarantee is for your server power and network access, but it's your job to make sure your site stays online.
Dedicated IP address. A secure, dedicated IP address will enhance your website's performance and speed while also giving it an added layer of protection.
CDN options. Because Liquid Web has no Australian VPS servers, you may need to use the free Cloudflare CDN to achieve the load times you want. Or, you can upgrade to Akamai CDN (for extreme performance).
Fully Managed?
Yes, optional
Australian Data Centre?
No, CDN included
Operating Systems
Linux CentOS, Ubuntu, Debian, Fedora, CloudLinux; Windows
Uptime Guarantee
100%
Storage
40GB – 200GB SSD
Bandwidth
10TB
Starting price

$

15.00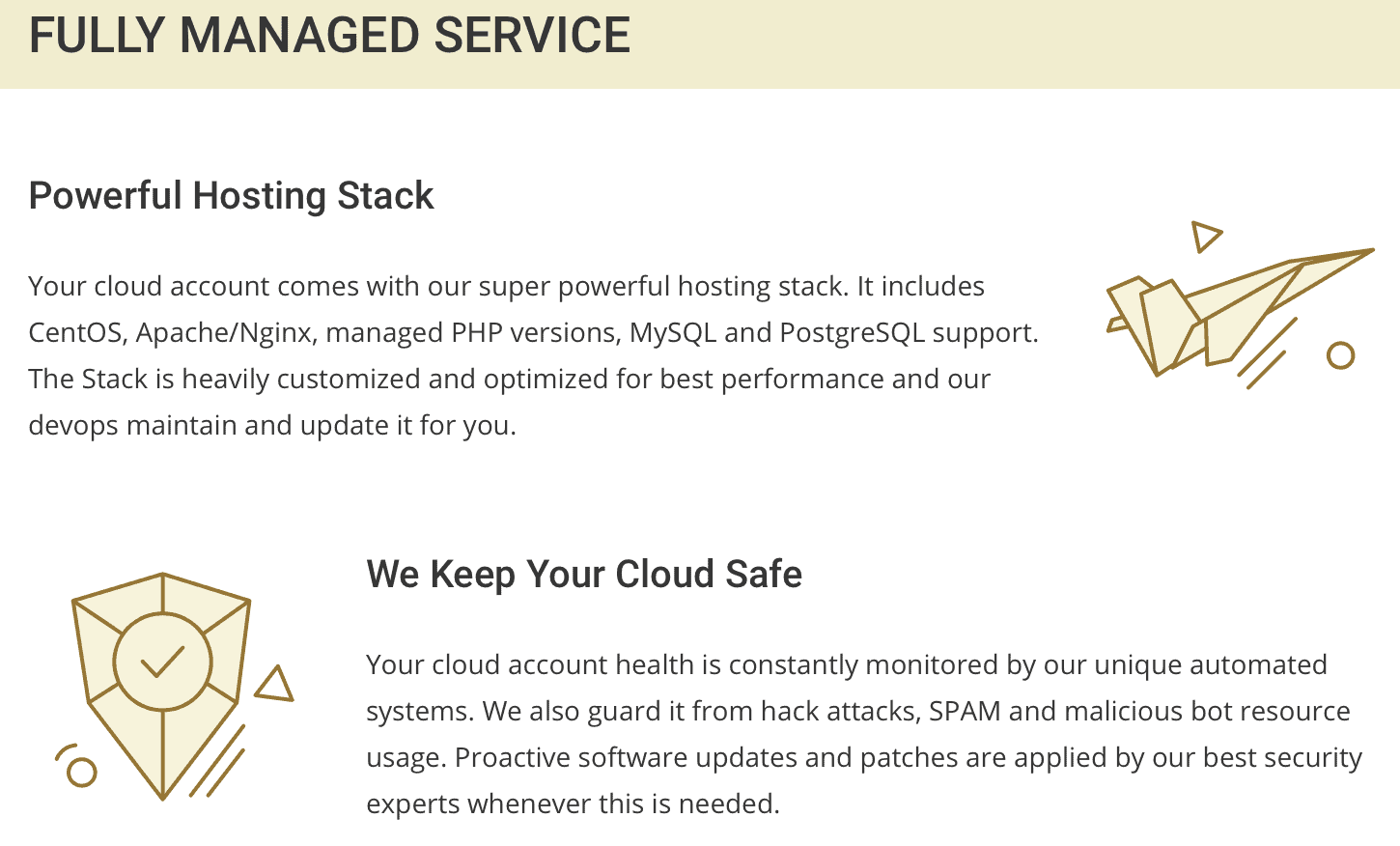 Our top three hosts in this list give you the best in scalability, flexibility, reliability, and support. SiteGround provides a bit of each, yet not quite at the same level as the other three. Still, it's a major name in the web hosting world, and it's
a well-rounded service that gives you scalable, fully-managed cloud hosting
. Like Kamatera,
you can instantly upgrade your RAM, CPU, or storage at any time without having to upgrade plans
, but you can't adjust firewalls, load balancers, or other add-ons. Unlike Kamatera,
managed service is included at no extra charge.
SiteGround gives you guaranteed RAM and CPU resources with a 99.9% uptime guarantee, but our expert
didn't achieve quite the same uptime results
as we got with FastComet. And while the
support is great overall
, reaching an agent can be a bit of a challenge.
A free domain name is included with some hosting plans from SiteGround
Features:
Autoscaling. You can set up automatic scaling for your RAM and CPU to add more resources as needed and prevent slow load times or downtime if you get an unexpected traffic spike. You can pre-define your autoscale levels to keep related costs in check.
SSH access for developers. SSH gives you an encrypted, secure connection to the server and lets you run commands and transfer files.
Collaboration tools. Add collaborators to a site to help build or maintain it. They'll get access to site tools and support, and will have their own client area. You can also transfer ownership of a website from your account to a client, while making recommendations to them on hosting plans and services.
Real-time server health checks. SiteGround automatically checks your server status every 0.5 seconds to detect issues, fixes them automatically (if it can), and takes measures to prevent future problems.
Free Cloudflare CDN with Railgun. This network spans 90 countries and 194 cities worldwide, so you get consistently-good loading speeds around the globe and improved security as a bonus.
Fully Managed?
Yes
Australian Data Centre?
Yes, Sydney
Operating Systems
NGINX
Uptime Guarantee
99.9%
Storage
40GB – 1TB SSD
Bandwidth
5TB
Starting price

$

100.00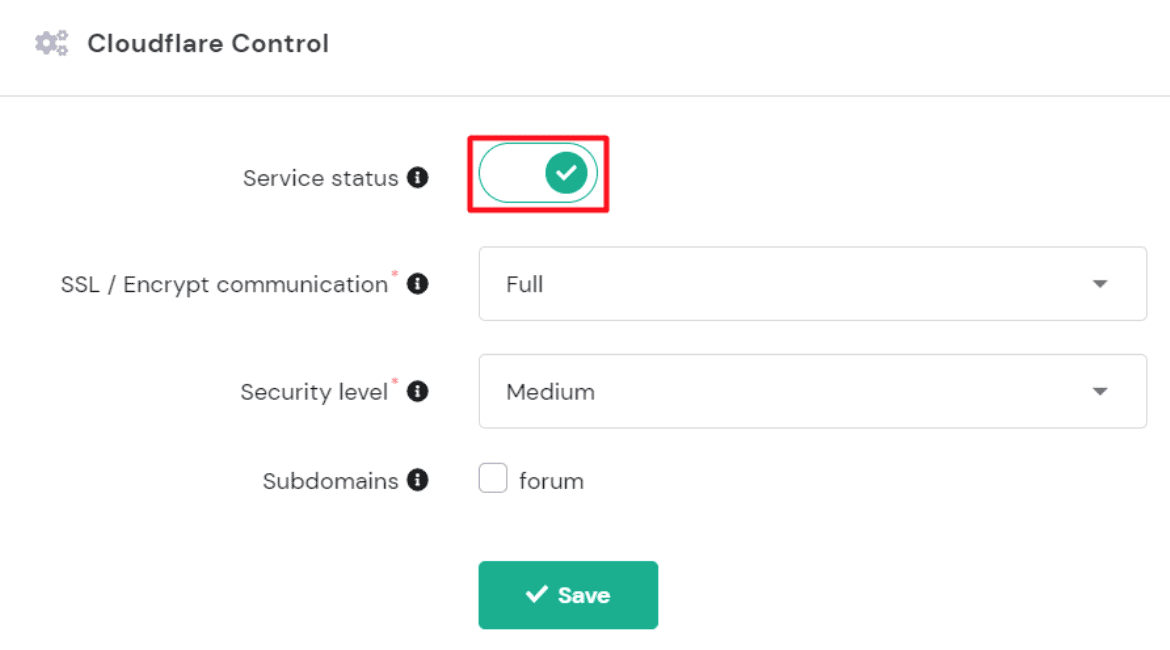 Hostinger's VPS
is a bit different from the others on our list, and it's not just because it has the lowest prices. It's because
 it's up to you to configure your server and set up your software and security
. You do get administrator root access, a dedicated IP address, and guaranteed resources. If you need more resources,
you can easily scale up, but it requires upgrading plans
 – you don't get the flexibility of increasing or decreasing individual resources.
When our expert gave Hostinger a test drive, he found its performance to be solid
, with 100% uptime and decent, yet inconsistent loading speeds. And loading speeds are an important consideration because Hostinger doesn't have an Australian data centre – its closest is in Indonesia. It does support the Cloudflare CDN, so if you already have a Cloudflare CDN you can link it to your Hostinger account to boost your speeds and up your security.
A free domain name is included with some hosting plans from Hostinger
Features:
A variety of OS options. Hostinger gives you a range of control panels and operating systems to choose from: cPanel and WHM powered by Apache, Plesk, Webmin, Vesta, or Webuzo, or CyberPanel powered by LiteSpeed.
Easy web script and OS installer. A developer-friendly, engineer-optimised auto installer with the most popular web script and OS templates lets you do things like install your OS, build Minecraft or VPN servers, start a WordPress VPS cloud server, or integrate all-in-one LAMP in just one click.
Backups and snapshots. You can get daily backups and take a snapshot of your server whenever you want (and restore it whenever you want). But backups aren't free, and you can only have one snapshot at a time.
Dedicated IP. Every VPS plan includes a dedicated IP address, which often costs extra from other hosts.
Secure. Hostinger's network is protected by BitNinja, advanced DDoS mitigation, and Hostinger's custom-built security tools, but you still have to manage all aspects of your server's security.
Fully Managed?
No, self-managed only
Australian Data Centre?
No, closest is Indonesia
Operating Systems
CentOS, Ubuntu, Fedora, Debian, Suse
Uptime Guarantee
99%
Storage
20GB – 160GB SSD
Bandwidth
1TB – 8TB
Starting price

$

5.99

Even though this is a list of the best VPS hosts for Australian websites,
VentraIP is the only Australia-based VPS host that made the cut
. It offers a powerful VPS service that uses DDR4 memory and RAID-10-optimised SAS SSDs to achieve high-end loading speeds in Australia, but
when we tested it
we discovered that you don't get great speeds elsewhere in the world. So,
VentraIP is a great option if your site audience is located entirely in Australia
. It gives you the option of
fully-managed or self-managed use of its services, so if you want total control, you can have it for about a third of the price.
 Either way, you'll get access to all the same features and performance, but self-managed hosting is definitely for more advanced users who are comfortable with root access and server configuration.
A free domain name is included with some hosting plans from VentraIP
Features:
100% Australian phone support. Unlike most VPS hosts, VentraIP starts you off with a one-on-one consultation to make sure you're getting exactly what you need. Its Australia-based phone support is then available 24/7 from there.
Scalable and customisable. You can easily add additional resources when you need them and customise your hosting environment with any of the dozens of licenses, resource packages, and add-ons VentraIP offers.
More backups. Some VPS hosts only provide backups once a day or once a week. VentraIP backs up your account to its fully-redundant Acronis backup cluster every six hours, so you can be sure you'll always have a recent version available.
LiteSpeed web server. LiteSpeed is arguably the fastest and most lightweight web server available and will conserve resources without sacrificing performance or security.
Outbound SpamExperts spam filtering. This option offers online brand protection, and prevents your IP address from being blacklisted.
Fully Managed?
Yes, optional
Australian Data Centre?
Yes, Sydney
Operating Systems
CentOS
Uptime Guarantee
99.9%
Storage
100GB – 200GB SSD
Bandwidth
2TB – 6TB
Starting price

$

55.98

A2 Hosting is another provider that offers both managed and unmanaged VPS hosting. It gives you
great performance and extensive features at a good price.
 The low-tier plans are pretty basic, but upgrading to better features and more power won't break the bank. Even with unmanaged plans, A2 Hosting will manage your hardware and network, but you can manually configure your servers to meet your needs.
A2 Hosting handles everything with managed plans, but to increase or decrease individual resources you'll need to change tiers
, so there's less flexibility here.
All hosting packages come with unlimited domains, 24/7 network monitoring, and a 99.9% uptime commitment.
 You get cPanel and Softaculous Premium, free site migration, and fast page loading speeds with extensive upgrades available for even better performance.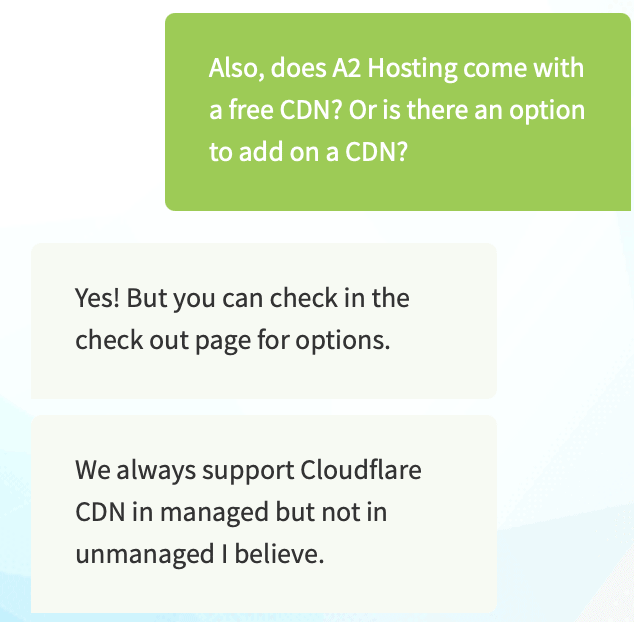 If there's a downside to A2 Hosting, it's the 24/7/365 Guru Crew support, which is outsourced to well-intentioned amateurs who don't always have an answer – my colleague experienced this
when he tested out shared hosting
and I experienced it with the VPS hosting. Since the data centre nearest to Australia is in Singapore, I asked about CDN support.
Features:
"Turbo" servers. For a higher monthly fee, loading speeds that are three times faster to help increase your conversion rate, lower your bounce rate, improve your SEO rankings, and handle up to nine times more traffic.
NVMe storage. Also on the higher-tier plans, Non-Volatile Memory Express-compatible SSD drives give you much faster read/write speeds.
"Perpetual Security." Be protected against hackers and other security threats with KernelCare automatic daily kernel updates, reinforced DDoS protection, a dual web hosting firewall, brute force protection, and more.
Cloudflare CDN. Cloudflare CDN access on  managed plans means that even though the closest data centre is in Singapore, you'll still get reliably-fast loading speeds for your site's static assets, such as images.
Fully Managed?
Yes, optional
Australian Data Centre?
No, closest is Singapore
Operating Systems
CentOS
Uptime Guarantee
99.9%
Storage
150GB SSD – 450GB NVMe
Bandwidth
2TB – 4TB
Starting price

$

2.99
So, Which Is the Best VPS Host for Australian Websites?
Choosing the ideal VPS host plays a pivotal role in optimizing your website's performance. Determining the provider that will deliver the ultimate user experience can significantly impact the success of your business, often within a matter of seconds, whether it's due to page loading or unresponsiveness. It is crucial to have access to dependable security measures and support while also having the flexibility to scale your resources up or down to meet varying demands.
If you're looking for instant scalability with the flexibility to adjust individual resources, Kamatera is the clear choice
 to meet your needs (and you'll only have to pay for what you use). All seven hosts who made our list provide solid performance and reliability, but you'll get the
best overall performance and reliability with FastComet
. If you're not a developer and might need some guidance along the way,
Liquid Web
 is a great managed VPS host who we think provides the best support on the market
. And since you're reading this, we know you're looking for a VPS host for an Australian website –
our top Australian-based hosting choice is VentraIP
, though it's best suited for an Australian audience, not a global one.
Individual Resource Flexibility
Fully Managed
Australian Data Centre
Starting Price
Kamatera

✔

✘

✘

$

4.00

FastComet

✘

✔

✔

$50.95
Liquid Web

✔

✔

✘

$

15.00

SiteGround

✔

✔

✔

$

100.00

Hostinger

✘

✘

✘

$

5.99

VentraIP

✔

✔

✔

$

55.98

A2 Hosting

✘

✔

✘

$

2.99
FAQ
What's the difference between VPS and shared hosting?
The main difference is that while both use shared servers, VPS hosting gives you guaranteed, dedicated resources. So it's "virtually private" because while you have to share server space, you don't have to share your RAM, storage, or bandwidth. VPS hosting also gives you more flexibility and scalability. You may want to check out our list of the best web hosting services in 2023 for top VPS and shared hosting options.
Why do you recommend VPS hosting for e-commerce?
VPS hosting is great for e-commerce because it's fast, it keeps your customers secure, and with unshared, guaranteed resource limits your site won't drop transactions midway through. VPS hosting can also give you the control, speed, and flexibility of the cloud at prices that are more in line with shared hosting.
Does Kamatera have managed VPS hosting?
Yes. Kamatera provides fully-managed or unmanaged VPS hosting, so you can decide just how much you want to control and manage on your own. But you get great scalability and flexibility no matter which way you go.
Is Kamatera's VPS hosting worth it?
If you want the ability to scale up or down instantaneously, configure individual resources, and only pay for what you want, need, and use, then yes, Kamatera's VPS plans are worth it. But as there's no Australian VPS server, you may want to add a CDN to provide better performance for your Australian visitors. Or, you may want to have a look at some of the great VPS deals for 2023 on our coupon page first.