Linode is one of the most trusted providers in cloud hosting, but it has some important weaknesses
. For starters, one of its major strengths – specialization – also happens to be one of its main drawbacks. And despite transparent pricing and a powerful (yet easy to use) dashboard, Linode has no affordable managed service.
As a beginner, it's easy to get lost in Linode's
complex systems administration tasks,
even if you just want to launch a simple WordPress site. Sure, everything is doable if you have a
lot
of time on your hands to handle things like server monitoring and management, file organization, security, software installation and upkeep, and much more (have your eyes glazed over yet?).
Plus, it won't be easy without a technical background.
I set out to test all the major Linode alternatives. And even though there are dozens of hosts to choose from, many of them come with the same drawbacks.
After a long selection process, which saw similar providers to Linode ruled out, I've made a list of services that are great for beginners and pros alike.
Short on Time? These Are the Best Alternatives to Linode in 2023:
Hostinger – Beginner-friendly Linode alternative with managed WordPress shared hosting plans.
InterServer – Pre-configured WordPress VPS plans with free managed upgrades.
A2 Hosting – VPS plans with advanced server architecture that best Linode when it comes to performance.
What We Look For in the Best Linode Alternatives
Even though Linode has a solid range of cloud services, the host's managed hosting is
really
expensive, and you'll have to pay per cloud instance. Here's what I prioritized in my search for the best Linode substitutes:
Managed services. Instead of asking you to pay a steep fee for someone to manage your infrastructure, all the web hosts on my list include this service as part of their hosting plans. In a couple of cases, you can also opt for unmanaged VPS.
Pricing. Linode may be affordable for a cloud platform, but if you just want to host a simple website, there are cheaper options. All the services on my list are either more affordable or just as affordable as Linode.
Performance. This is one area where Linode's cloud may be difficult to beat, which is why the providers on my list are put through several rounds of performance testing. Their page loading speeds range from excellent to downright fantastic.
Features. All hosts on my list give you more value for your money compared to Linode. From automatic updates to managed security, email hosting, and more, you get lots of features included with each plan.
Scalability. Just because you're using a shared hosting platform doesn't mean you're locked out of being able to provision better resources. All the hosts on my list can grow with you.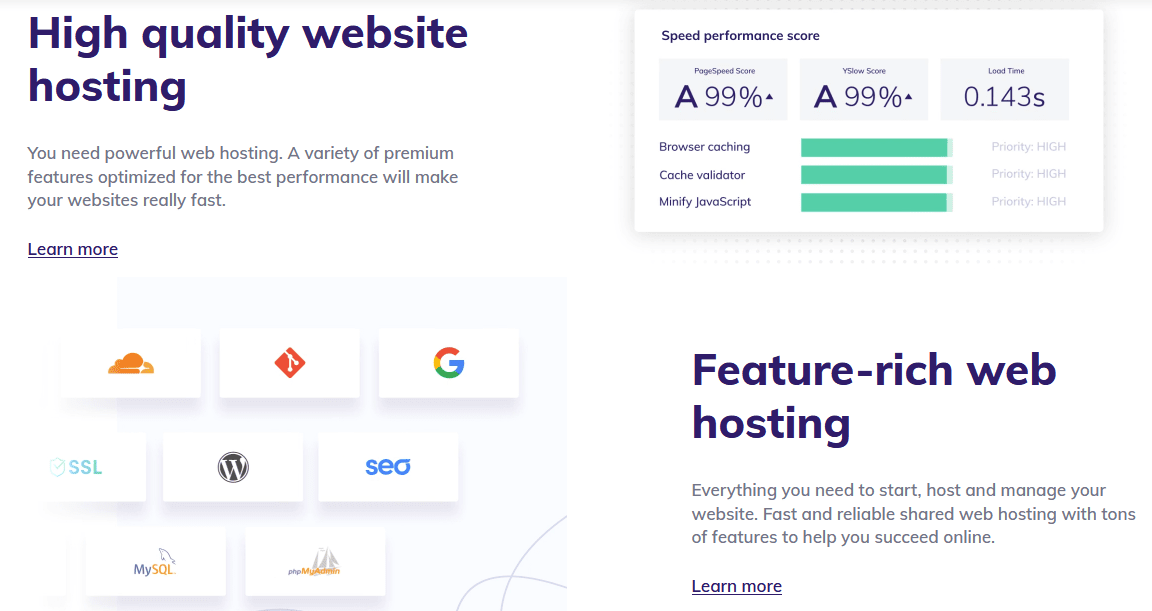 Hostinger is the perfect Linode replacement if you're on a tight budget.
And we're talking tight here: the cheapest plan starts at
$
1.99
per month (with some terrific discounts for long-term plans) and you'll get managed WordPress, which includes automatic updates for the core installation and any plugins, as well as a neat WP starter wizard. Weekly automatic backups are also included, and all of Hostinger's shared hosting plans use LiteSpeed Web Server technology, which means
even entry-level accounts benefit from premium caching and WordPress acceleration
. While Linode might be easy to use for systems administrators,
Hostinger is easy to use for everyone
. The platform's proprietary control panel (hPanel) gives you easy access to everything related to website management and hosting.
A free domain name is included with some hosting plans from Hostinger
Features
Above average page loads. The LiteSpeed-based infrastructure offers great page loading speeds across the world. If you need to reach audiences in distant regions, I suggest you upgrade to the Business shared plan to benefit from CDN integration.
Git integration. You can easily create a repository of your website's current configuration to be used at a later date. With Linode, you have to configure this feature manually through the command line interface.
Protected nameservers. All domains registered with Hostinger benefit from Cloudflare's domain name protection. Although not mandatory, this is a neat bonus that helps safeguard against domain hijacking.
Solid cloud. Upgrading from a shared hosting plan to a cloud one takes a few minutes. Aside from the fully-managed infrastructure, you get loads of resources and tools, including daily backups, unlimited databases, and a dedicated IP address.
Read our in-depth Hostinger review for more details
.
Email hosting

Included

Automated backups

Yes

Control panel

hPanel

Starting price

$

1.99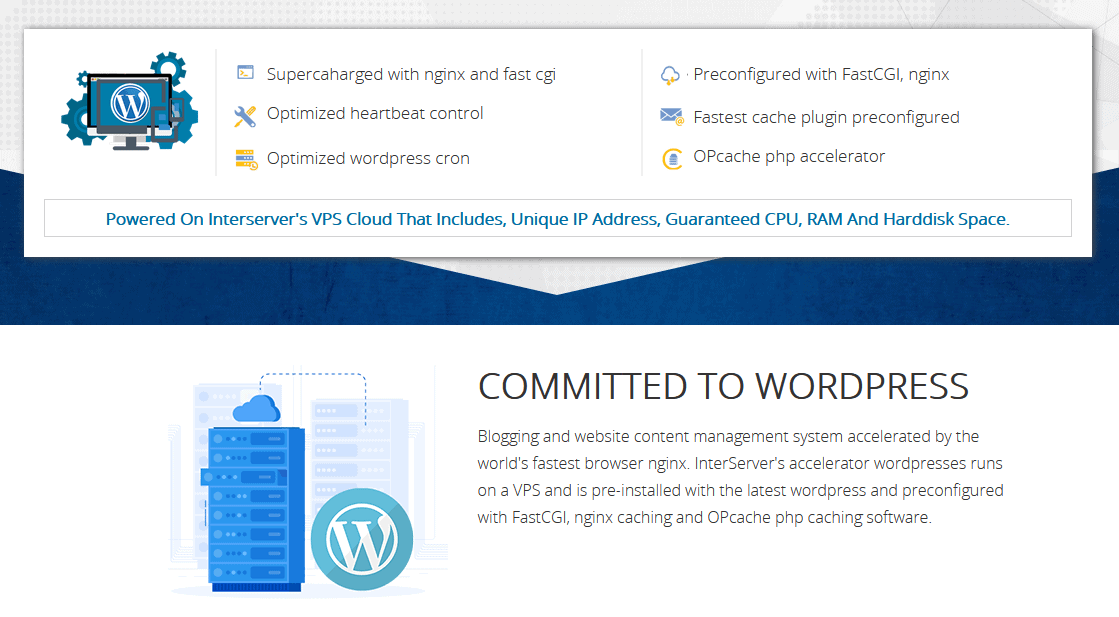 InterServer's WordPress VPS is an excellent Linode substitute for WordPress sites with moderate traffic.
The plans may not be fully managed, but they're not exactly unmanaged either. These virtual machines (VMs) are preconfigured with FastCGI and NGINX, several layers of caching, as well as some useful WordPress plugins. Like Hostinger,
InterServer's affordable shared hosting helps cut your operating costs, and its varied plans ensure that you'll never outgrow your hosting.
You can start off with the standard shared package, and then upgrade to either of the two Boost plans, which give you access to more resources. Finally, you'll be able to provision a VPS when your traffic demands it.
The great news is that purchasing at least four VPS slices (4 vCPU cores) will land you a free upgrade to managed services
, which include troubleshooting server issues, control panel reinstallations, and hardware maintenance.
Features
RAID-10 SSD storage.

InterServer's VPS and shared hosting plans use RAID-10 SSD storage arrays. This replicates your data between multiple drives – improving redundancy – while also offering a sizable performance boost.

Solid performance. You can get a simple site to load in less than two seconds on the shared hosting plan – without any optimizations. Considering how affordable the service is, this isn't a bad deal at all.
Website builder. In case you don't want to use WordPress to create your first site, InterServer includes a free website builder (SitePad) with all its shared hosting plans. This is a drag-and-drop tool that is easy to use, and new templates are added frequently.
Inter-Insurance. Don't want to pay hundreds of dollars for your current host to clean a malware-ridden site? Transfer it to InterServer and the team will sanitize it for you – in fact, any compromised website hosted with InterServer will benefit from free clean up services.
For InterServer's performance results, see our expert review
.
Email hosting

Included

Automated backups

Yes

Control panel

cPanel, Plesk, DirectAdmin

Starting price

$

1.99

When it comes to performance, A2 Hosting easily rivals Linode.
A2 Hosting's Turbo servers have enterprise-grade RAM, advanced CPUs, and LiteSpeed Web Server technology. And what does LiteSpeed offer? You know it – impressive caching solutions.
If you want a more affordable option to A2 Hosting's managed VPS plans, you can go with unmanaged VPS or start off with a Turbo shared hosting plan.
Starting at
$
2.99
per month, these reasonably priced Turbo plans have the identical infrastructure to the VPS plan, with the difference being that your resources are shared rather than isolated.
A2 Hosting also offers CDN integration and website staging on all of its shared hosting plans.
Even though it's the free version of Cloudflare, it will definitely improve your website's performance. Staging is also quite useful when you want to make changes to your site but want to test them beforehand. A2 Hosting's weakness is its support. Despite claims of "guru" tech reps, I found live chat support to be more confusing than anything else – I felt like we were having two separate conversations at some points.
Fortunately, you can rely on the ticketing system for better support.
Features
Optimized installations. A2 Hosting's platform has preconfigured installations of the most popular content management systems (CMSs), including WordPress, Drupal, and Joomla. These packages include a series of performance and security upgrades right out of the box.
Anytime money-back guarantee. Unlike Linode, which has a 7-day so-called "trial" period (more of a refund timeframe), A2 Hosting has an anytime money-back guarantee. This means you can stop your service at any time and be reimbursed for any unused hosting time left on your plan.
Free migration. If you want to switch from Linode, A2 Hosting offers free managed migrations. The service goes a long way toward ensuring your website's transfer is as smooth as possible.
WordPress plugin. If you use WordPress for your sites, the A2 Optimized plugin automatically performs a lot of configurations for you, including browser and page caching.
Learn more about A2 Hosting in our expert review
.
Email hosting

Included

Automated backups

Yes (except for basic shared plan)

Control panel

cPanel

Starting price

$

2.99

Liquid Web is the best Linode stand-in for high-traffic applications or websites.
You can start with an affordable managed WordPress plan
and upgrade only when necessary. That said, there's a good chance you won't need the upgrade in the first place.
Liquid Web's managed CMS plans are an excellent value for your money.
These plans are handled by Nexcess, a Liquid Web subsidiary, and this focused level of management really pays off. Aside from fully managed WordPress services, you get built-in image optimization, visual regression testing, automatic daily backups, plugin performance monitoring… need I go on?
When your traffic increases, you can upgrade your managed plan or switch to your very own cloud server.
Even the cheapest managed cloud server includes a load balancer, nearly 1TB of SSD storage, and
a lot
of pre-configured stuff.
Features
Free CDN. Liquid Web's managed hosting plans give you access to the Nexcess Edge CDN free of charge. This is a best-in-class proprietary solution that will significantly improve your website's performance and security.
Cloud plans packed with features. When I said you get a lot of preconfigured stuff with Liquid Web's cloud servers, I meant it. All of your data is fully encrypted by default, you can use cPanel to easily manage your hosting environment, and there's an integrated firewall.
Compliance partner. If you need to comply with HIPAA, GDPR, or the EU-US and Swiss-US Privacy Shield Frameworks, Liquid Web's team can help you meet these privacy and security standards.
Loads of add-ons. Unlike Linode, which is still rolling out some of its services, Liquid Web has lots of out-of-the-box integrations ready and waiting, from security to performance, and more.
Liquid Web is one of the fastest hosts we've tested
.
Email hosting

Included with managed CMS plans

Automated backups

Yes

Control panel

cPanel, Plesk, InterWorx

Starting price

$

15.83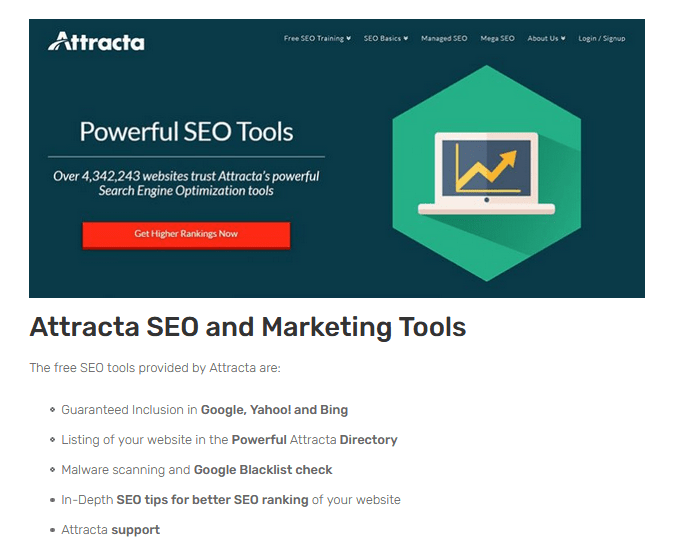 If you want to reach audiences in Asia and Oceania,
FastComet matches Linode's coverage in those regions, but is cheaper and easier to work with.
Unless you want to rely on a local service – which may or may not be good – FastComet is your best bet. The other alternative would be premium cloud managed services, but they're not exactly wallet-friendly. More importantly,
FastComet's shared hosting plans have valuable features.
You get unlimited email accounts, automatic daily backups, and premium SEO tools (from Attracta SEO) on the entry-level plan.
You also have no less than 45 days to change your mind and ask for a full refund on your purchase.
If you need more power, FastComet has managed cloud VPS hosting ready to accommodate more traffic.
Even the cheapest plan includes enterprise-grade RAM and SSD, free weekly backups, CDN integration, and more. You won't have to worry about updates, security, or behind-the-scenes optimizations. Fire it up and go live. FastComet's downside is that its performance isn't the best I've seen. It's a great option for Asia-Pacific hosting, but there are better choices for audiences in other regions.
Features
Free migration. FastComet's entry-level shared plan includes one managed migration, while the mid- and high-tier plans allow for three transfers. If you're moving from Linode, this is one thing you won't have to worry about.
RocketBooster package. Aside from having more resources, FastCloud Extra plans are hosted on better servers, which run on LiteSpeed tech. To top things off, there's additional security and multi-layer caching.
Proprietary dashboard. SmartControl is FastComet's dashboard, and it's built on top of cPanel. It offers easy access to the key areas of hosting, including site management, active services, and support.
Great support. For support, you can trust that FastComet's customer service is ready 24/7 via phone, email, ticketing, and live chat. In our tests, it usually took just a few minutes to connect with a real agent.
Want to learn more about FastComet? See our expert review
.
Email hosting

Included

Automated backups

Yes

Control panel

SmartControl + cPanel

Starting price

$

2.19
Which Linode Alternative Is Best for You?
All the hosts on my list are great Linode alternatives, but the
best
host for you comes down to your specific needs.
InterServer is an affordable host for WordPress plans.
Also, don't be quick to discard its shared hosting plans because they're a great combination of performance and value-added features.
I recommend Hostinger if you want to manage your budget early on.
Aside from the highly affordable initial prices,
Hostinger offers excellent performance
, so it's a win-win situation, really.
If you're looking for a VPS host that rivals Linode, you can't go wrong with A2 Hosting.
Even its shared hosting plans benefit from high-grade infrastructure, and Turbo plans have even more speed-boosting features. If you're still unsure which host is best for you, take a look at our comparison table.
Standout Feature
Managed Hosting Available
Free CDN
Starting Price
Hostinger

Budget-friendly shared hosting plans with exceptional performance

✔

✔

 (except for Single Shared Hosting plan)

$

1.99

InterServer

Pre-configured Cloud VPS for WordPress

✔

✔

$

2.50

A2 Hosting

Turbo servers on mid- and high-tier plans to boost loading speeds

✔

✔

$

2.99

Liquid Web

Managed CMS plans packed with features

✔

✔

$

15.83

FastComet

Strong data center coverage in Asia-Pacific regions

✔

✔

$

2.19
FAQ
Which is the best Linode alternative?
A2 Hosting is the best Linode replacement if you're looking for a comparable VPS host right off the bat. Otherwise, InterServer is a better choice because you can easily grow from an affordable shared plan to a cloud VPS setup. If neither of the two fit with your needs, you can check out our list of the best web hosting services in 2023, where you'll find something for every use-case scenario.
Are there free alternatives to Linode?
Kamatera's free 30-day trial is the closest thing you'll find to an actual free Linode alternative. Major cloud providers like Azure, Google Cloud Platform (GCP), and Amazon Web Services (AWS), give you free trial access to their services, but you'll need to provide a credit card for it. You should also consider trying out a host with a money-back guarantee. You can check our coupons and deals page before signing up for some great discounts.
How do I cancel Linode?
To prevent Linode from charging your credit card, you'll have to remove any active services by logging into your Cloud Manager and deleting all Linodes, NodeBalancers, and Backup Services. You can do this by selecting a service from the sidebar link, navigating to the Settings tab, and clicking on Delete. To cancel your account, log in to the Linode platform and select the Accounts button on the right-hand side. Click on Close Account. You'll be prompted to provide your username and password before deleting your account.
Which is the cheapest and most reliable Linode alternative?
Hostinger is the cheapest, most reliable Linode alternative I've tested. Hosting starts at just

$

1.99

per month for 30GB SSD storage, 100GB of bandwidth, and managed WordPress. Despite its highly affordable prices, you get the benefit of LiteSpeed technology even on the basic shared plan. And if you're new to website building, one of Hostinger's managed WordPress features is a handy WordPress starter wizard to help you set up your website.