For one, DreamHost promises 100% uptime, but its actual uptime records (and customer reviews) tell a different story.
Personally, I was disappointed with DreamHost's performance, not only in terms of uptime, but also when it came to page loading speed.
I tried to get in touch with customer support to resolve some of these issues, but most of the time, an agent was not available. I know DreamHost is reasonably popular, but that's no excuse for poor support. Perhaps you're dealing with some of the same issues as a DreamHost client, or maybe you're considering a DreamHost plan right now.
Either way, you should check out the hosts on my list before you make any decisions.
I've tested dozens of options to come up with these reliable alternatives to DreamHost. Some are incredibly cheap, while others are more expensive but offer better value.
What they all have in common is outstanding performance and dependable customer support.
Short on time? These are the best alternatives to DreamHost in 2023:
Hostinger – shared hosting that's both cheaper and faster than DreamHost
FastComet – affordable shared hosting that gives you your own CPU and RAM
InterServer – professionally designed, image-forward templates
What We Look For in the Best Alternatives to DreamHost
I tested DreamHost to get an idea of the key areas where it falls short. I made these issues my priority:
Outstanding performance. It's nearly impossible for a host to offer 100% uptime, but I looked for providers that come very close. I also wanted more in terms of loading speed, so I only included hosts that were actually faster than DreamHost.
Reliable customer support. DreamHost's support agents are knowledgeable, but good luck getting a reply through live chat. With a few exceptions, all of the hosts on my list have more prompt and effective support.
Data centers around the world. DreamHost has just two data centers, both based in the US. Most alternatives on my list offer more locations, allowing you to bring your website closer to your target audience.
Managed WordPress plans. In case you're moving away from one of DreamHost's WordPress plans, I've looked for hosts that give you the same (or an even better) level of managed support.
Pricing. Following my experience with DreamHost, I honestly believe that it charges more money than it's worth. I've only included hosts that strike a better balance between cost, performance, and features.
Compared to DreamHost, Hostinger is faster, cheaper, and easier to use.
The best part? If you opt for a long-term plan, you can host a small-to-medium website at an incredibly low price. Unlike DreamHost, Hostinger actually gives you
everything
you need.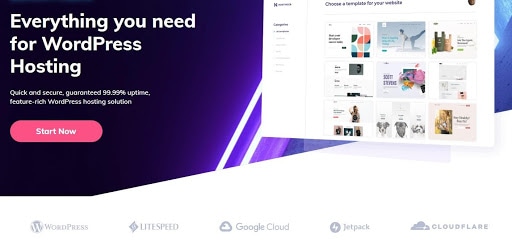 DreamHost might offer more storage space (not that you'll ever need more than 30GB for a regular website), but its cheapest plan costs almost three times more than Hostinger's, there are no built-in performance boosters, and email is not included for free.
Even Hostinger's cheapest Single plan comes with free email hosting and built-in performance optimizations.
You also get enough storage space and bandwidth for a decent site in addition to automatic WordPress updates.
A free domain name is included with some hosting plans from Hostinger
Features:
User-friendly control panel. Hostinger's hPanel is properly organized and easy to navigate. Most performance and security tools are already built-in, and there's a one-click installer for dozens of CMSs. By comparison, DreamHost has a one-click installer for WordPress, and that's about it.
LiteSpeed web server. Unlike DreamHost, Hostinger replaced the Apache server with newer LiteSpeed technology. Expect better loading speeds and more stability during periods of heavy traffic.
Built-in caching. Regardless of the plan you choose, LiteSpeed caching is preconfigured for you. The plugin is integrated into the dashboard, so it's easy to find and turn on.
Data centers on four continents. Hostinger has seven data centers strategically positioned to serve most regions around the world. These include the US, Brazil, several European locations, Singapore, and Indonesia.
Managed WordPress features
Automatic updates and backups
Storage space
30GB to 200GB
Bandwidth
100GB on Single,
unmetered on all other plans
Performance
A+
Customer support
B
Pricing

$

1.99
Most budget providers, including DreamHost, make you share a server with dozens of other users. If your neighbors get a lot of traffic, their websites can eat up the available CPU and RAM, leaving you with a slow or unresponsive site.
FastComet's entry-level plans are still hosted in a shared environment, but the provider uses state-of-the-art container technology to isolate each account.
This way, you have guaranteed access to a decent amount of computing resources at all times. It's almost like having a VPS, but significantly cheaper.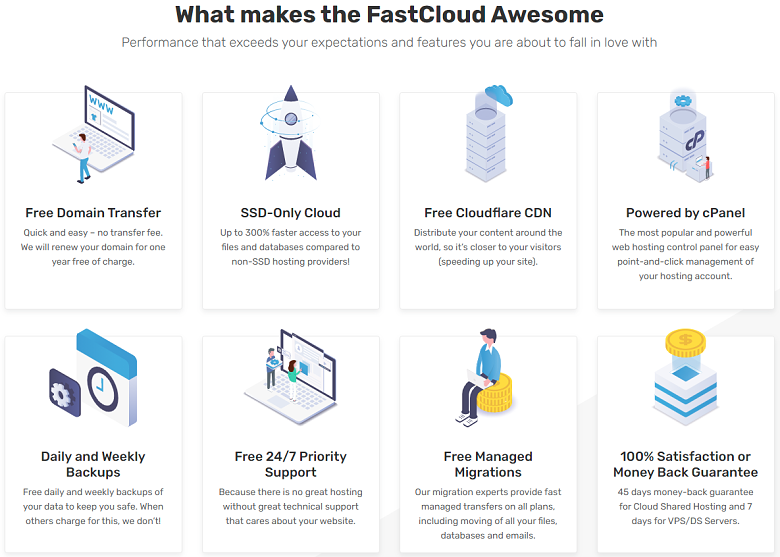 There are other perks too. FastComet might be slightly more expensive than DreamHost, but
even its cheapest plan has plenty of storage space and bandwidth, unlimited email hosting, an SSL certificate, and a free website builder
. In my experience, customer support is also better.
Features:
Isolated accounts. Not only do you get guaranteed access to enough CPU and RAM to run your site, but your account is also safer. Security breaches from neighboring users can't affect you or your website.
Data centers in Asia and Australia. Few low-cost hosts have such broad global coverage. FastComet has servers in India, Tokyo, and Australia in addition to several US and European locations.
Integrated CDN. Cloudflare is free and built straight into your dashboard, so you don't have to install it yourself. Just turn it on to speed up your website for visitors from around the world.
"RocketBooster" servers. If you can afford it, FastComet's premium plan comes with more CPU and RAM, as well as five different layers of caching. Varnish, Memcached, APC, and more are all installed for you and ready to go.
Managed WordPress features
None
Storage space
15GB to 35GB
Bandwidth
30GB to 90GB
Performance
B+
Customer support
A
Pricing

$

2.19
InterServer keeps things simple with a single Standard shared hosting plan including unlimited…everything.
You can host as many websites as you want (each with its own domain, of course), and there's no cap on storage space, bandwidth, or email.

InterServer's plan costs about as much as DreamHost's Shared Unlimited when you pay for a year in advance. Fair enough, as they both have roughly the same features. But there is one major difference:
InterServer's renewal fee is significantly lower
. DreamHost will charge you four times the initial rate if you renew your plan, whereas InterServer charges about half that amount. Unfortunately, InterServer's live chat support is pretty much as useless as DreamHost's, though I did have some luck with the ticketing system. I guess you can't have it all, right?
Features:
Underloaded servers. InterServer uses only up to 50% of each server's capacity. Even if another customer on the same server gets more traffic, you still have access to plenty of CPU and RAM, allowing your site to run reliably.
LiteSpeed web server. InterServer uses LiteSpeed technology to deliver your website to visitors quickly. And, LiteSpeed caching is built into the dashboard, so it only takes a couple of clicks to speed up loading time for your site's images and code.
"Inter-Proxy" proprietary caching. Including the LiteSpeed caching mentioned above, InterServer offers even more hardware and software caching technology, from LSI MegaRaid caching on its SSD drives to packet-level caching using Google's QUIC.
Hack-fix guarantee. Although InterServer uses data from thousands of servers to prevent security breaches, if your website is ever compromised, the tech team will clean it up for you.
Managed WordPress features
Automatic updates and backups
Storage space
Unlimited
Bandwidth
Unmetered
Performance
A
Customer support
C
Pricing

$

2.50
A2 Hosting is all about loading speed.
Of all the budget-priced hosts I've tested
, A2 was consistently the fastest, and I was using its
cheapest
plan.
It's slightly more expensive than DreamHost overall, but if performance is your topmost priority, A2 is worth the difference in price.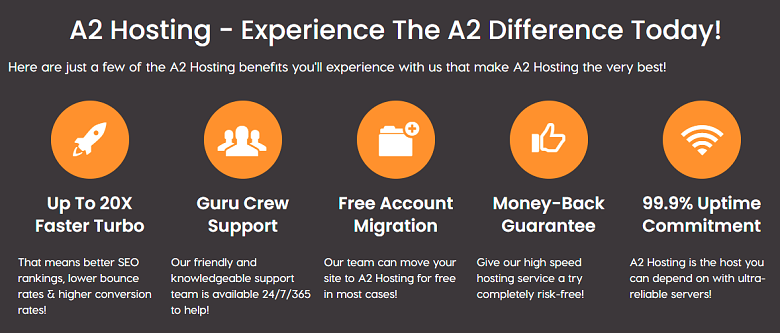 The Startup plan gives you double the storage space of DreamHost's Starter, in addition to unlimited bandwidth and email.
Softaculous is also included in the deal, so you can install hundreds of apps (including WordPress) with a few clicks. No such tool is available with DreamHost.
If you can afford it, an upgrade to either the Turbo Boost or Turbo Max plan means that your website will be hosted on one of A2's high-performance servers.
These are equipped with LiteSpeed web server, additional caching technology, and more CPU and RAM. Customer support is mediocre, but your website will load super-quickly.
Features:
Optimized CMS installations. A2 has created its own one-click installations of WordPress and other popular CMSs. These come bundled with several pre-configured performance and security plugins.
Site staging. Instead of testing important website changes on the live site, you can use A2's staging area to clone your website and safely test new features. If everything works, simply click to publish the new version.
Managed security. Reinforced DDoS protection, a dual firewall, and virus scanning are included in every plan. And the Patchman Enhanced Security tool identifies and updates outdated and potentially vulnerable software.
Anytime money-back guarantee. DreamHost's 97-day money-back guarantee is impressive, but A2 Hosting does even better. You can ask for a prorated refund at any time during your contract to get money back for any unused service.
Managed WordPress features
Automatic updates and backups (on some plans)
Storage space
100GB on Startup,
Unlimited on all other plans
Bandwidth
Unmetered
Performance
A+
Customer support
C
Pricing

$

2.99
If you're looking for an alternative to DreamHost's DreamPress plans, Kinsta is your best bet. It's a bit more expensive, but unlike DreamHost, it delivers incredible loading speeds.
Seriously, I've tested Kinsta's entry-level plan, and it was faster than every other host I've ever tested.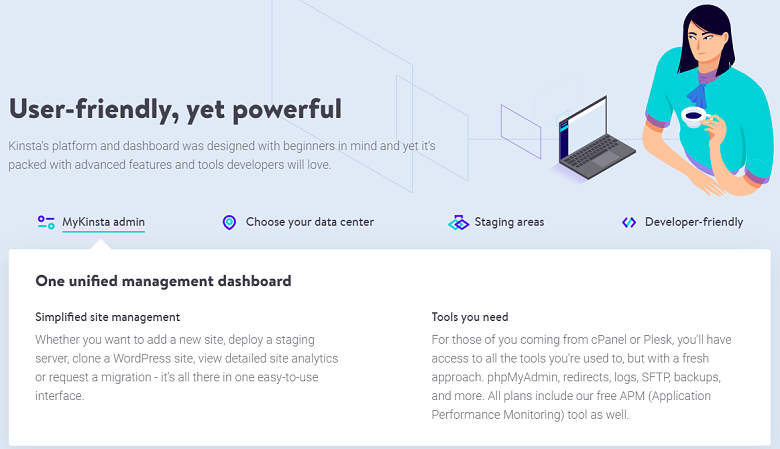 The best part is that you don't have to put any effort into speed or security optimizations.
Kinsta handles everything for you – from transferring your website, to server-side caching, to protection from hackers.
If you get a lot of traffic, don't stress. Kinsta will auto-scale your account's resources, so your website will continue to run smoothly.
There's one major downside with Kinsta, and that's cost.
You won't find any cheap shared hosting plans here, but if you have a high-traffic website or ecommerce store, the price is absolutely worth it.
Features:
Built for speed. Kinsta uses NGINX, the latest PHP version, MariaDB, and dozens of performance boosters to speed up your website. It's built on Google Cloud Platform's servers, so you can also expect pristine uptime.
Powerful dashboard. It's never been easier to host a website in the cloud. The dashboard is streamlined and intuitive, so it's easy to set up a new site, connect your domain, and get detailed usage and visitor statistics.
An impressive network of data centers. Kinsta has 24 data center locations in its portfolio, more than any other host on my list. It already covers five different continents, and more locations are added every year.
Expert WordPress support. Kinsta will help you set up, optimize, and secure your WordPress website. Support agents are knowledgeable, readily available, and always willing to lend a hand.
Managed WordPress features
Fully managed service
Storage space
10GB to 250GB
Bandwidth
Unmetered
(but monthly visits are capped)
Performance
A+
Customer support
A
Pricing

$

24.00
If you're tired of DreamHost's subpar customer support, GreenGeeks should be at the top of your list. It doesn't have any extraordinary features, but my tests showed that
its performance is very good
, and its support agents will go the extra mile to help you
. To give you an idea of what I mean, I asked GreenGeeks for advice on how to best optimize my website. Most hosts respond to this by recommending a couple of links to online tutorials, but
the agent from GreenGeeks actually took the time to optimize my website for me. Color me impressed
.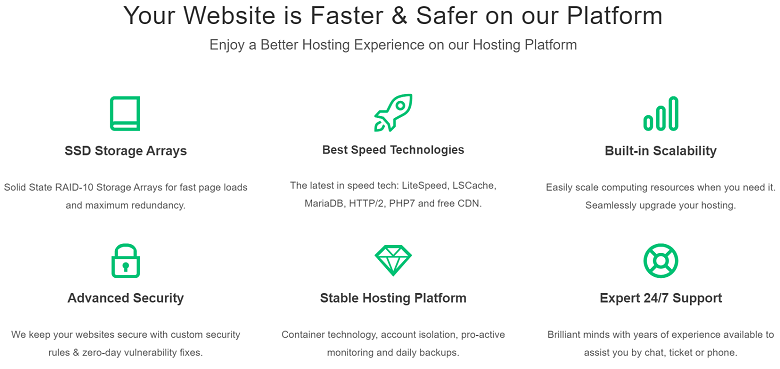 GreenGeeks is also pretty generous with resources. Even on the cheapest plan
, you get unlimited email accounts, bandwidth, and storage space, plus a free domain name, to boot.
A free domain name is included with some hosting plans from GreenGeeks
Features:
Scalable shared hosting. DreamHost doesn't let you add more computing resources to your account unless you upgrade to a VPS. With GreenGeeks, you can scale up your RAM to better handle traffic spikes even if you're on a shared hosting plan.
Optimized for WordPress. The LiteSpeed web server and LSCache are preconfigured for you, so you can run WordPress and other PHP-based CMSs in an ideal environment.
Automatic app updates. Whether you use WordPress, Joomla, or another popular CMS, GreenGeeks will automatically update them for you. Just switch on automatic updates, and never worry about outdated software again.
Automatic daily backups. If disaster strikes, it's easy to restore a previous working version of your website. Backups are kept for 24 hours.
Managed WordPress features
Automatic updates and backups
Storage space
Unlimited
Bandwidth
Unmetered
Performance
A
Customer support
A+
Pricing

$

2.95
Forget DreamHost: It's Time to "Dream Bigger"
I didn't become DreamHost's biggest fan based on my experience. Fortunately, numerous superior alternatives are available. So, the real question is: which one of these hosts suits you best?
Hostinger is cheaper and faster than DreamHost, so it would be my first choice for a small-to-medium website.
I wouldn't use it for a high-traffic site, but for most everything else, I think it's the top alternative.
If your main audience is in India, East Asia, or Australia, I'd go with FastComet.
Performance is decent on the cheapest plan, and if you need more power, you can always upgrade to FastCloud Extra.
Or, if you want unlimited resources at a low price, go with InterServer instead.
Its shared hosting plan is reasonably priced, and the renewal fee is not significantly higher.
Standout feature
Performance
Customer support
Starting Price
Hostinger
Incredibly cheap long-term plans
A+
B

$

1.99

FastComet
Guaranteed resources

B+

A

$

2.19

InterServer
Unlimited resources on a budget plan
A
C

$

2.50

A2 Hosting
High-performance "Turbo servers"
A+
C

$

2.99

Kinsta
Incredibly fast, fully-managed WordPress hosting
A+
A

$

24.00

GreenGeeks
Outstanding customer support
A
A+

$

2.95
FAQ
Which is the best DreamHost alternative?
It depends. For a small-to-medium website, I'd go with Hostinger. It's incredibly cheap, offers faster loading speeds, and is more reliable than DreamHost. Storage space and bandwidth are capped on the entry-level plan, but you still get more than you'll likely need. Hostinger has a decent number of data centers around the world, but if your audience is from India, East Asia, or Australia, FastComet is a better option. The closer your data center is to your visitors, the faster your website will load. Or, if you're looking for managed WordPress hosting, go with Kinsta. It's expensive compared to regular hosting, but it's also the fastest, most secure platform I've tested. If none of these hosts are the right fit, you can find more options in our list of the best web hosting services.
Are there free alternatives to DreamHost?
There are a few free web hosts out there, but be cautious – some of these compromise on performance and security in order to stay free, while others fill your website with cheap-looking ads. Most of the time, you get too little storage space and bandwidth to host a proper website. My recommendation is that you skip free hosting altogether and opt for an affordable service instead. You'll find several reliable options in our list of the best cheap web hosts.
How do I cancel my account with DreamHost?
On the Manage Account screen, you'll find a red button to Close Account. Click it, and continue through the next steps until you are asked to confirm the cancellation. That's it. You can also click here for a more detailed guide.
Which is the cheapest and most reliable DreamHost alternative?
Hostinger is the cheapest web host on my list of DreamHost alternatives, and it delivers some of the fastest loading speeds of all the sites I've tested. Plus, the entry-level plan is extremely cheap if you opt for a long-term contract. Don't forget to check our coupons page for any additional deals.