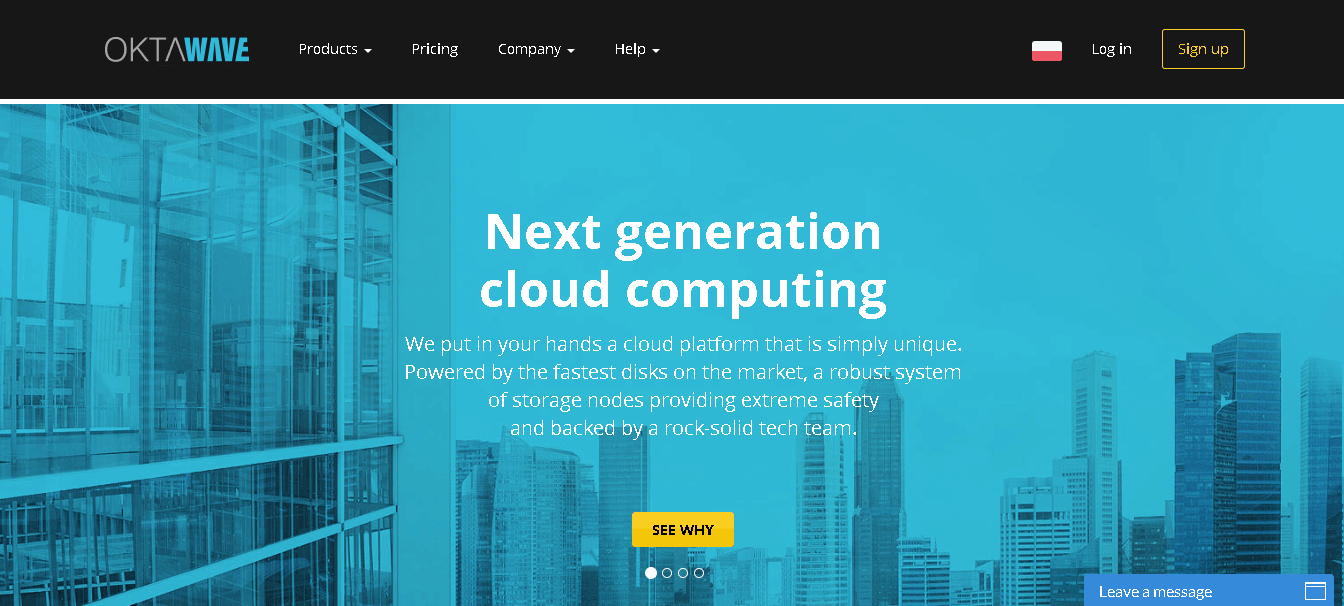 With the ever-changing technological advancements, Oktawave believes that cloud computing will take center stage in changing today's world. For this reason, it has created its own distinct cloud computing infrastructure with a special focus on affordability, security, and performance.
It initially began its conceptual cloud computing work in 2012. It is a proud member of the K2 group and has over 20 years of experience in providing result oriented solutions to its wide client base. The website is available in Polish and allows for translations to English.
Features and Ease of Use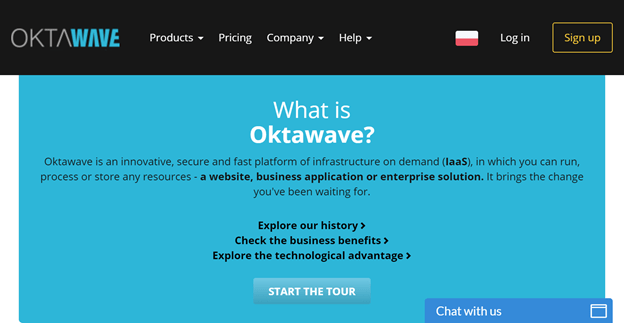 Even though Oktawave operates in the hosting service and cloud computing space, it isn't the usual web hosting vendor with normal shared hosting packages. Its packages don't include the ordinary beginner-friendly and website building tools that you would expect.
It does, however, offer the following services:
Cloud servers (OCI) that runs in the cloud and on fast extremely fast server instances
Block storage in the cloud (OVC) with full disk volume management capabilities
Object storage in the cloud (OCS) for your own fast and unlimited cloud storage space
Cloud service monitoring (OWatch) for enhanced problem solving.
Private networks in the cloud (OPN) that enables you to create arbitrarily segmented network.
Interestingly, these services include unique value-added features which also don't require substantial prior programming knowledge or skills to use. To begin with, they feature an intuitive open application programming interface from which you can easily carry out all operations and modify your allocated resources in the Oktawave cloud.
For users who have limited technical skills or time to configure their own applications, you will most certainly enjoy selecting applications from a huge collection, launching them and using them within just a few moments. This feature contains dozens of application solutions that are designed to best suit your blog, CMS, business software for customer relations, and social networking websites.
Pricing and Support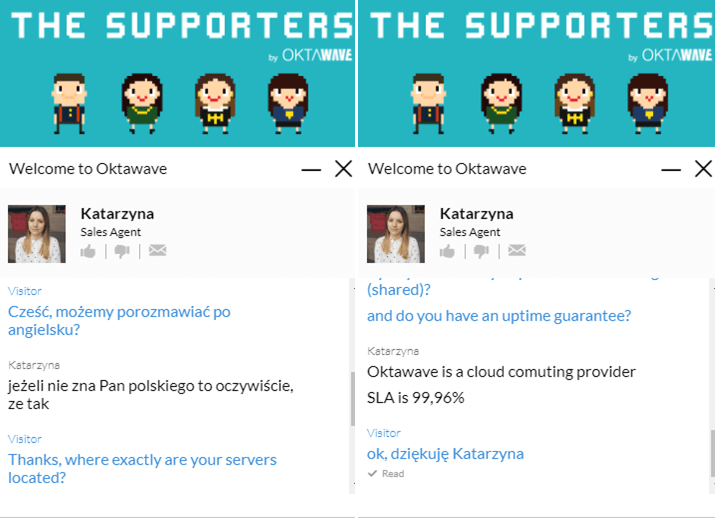 Those looking for regular shared web hosting will be somewhat disappointed not to find similar packages with Oktawave. However, they will be exposed to interesting cloud-based solutions, though at higher pricing points. Similar to regular web hosting vendors, Oktawave's migration ninja team offers clients assistance in smooth and easy transfers of your IT infrastructure to the cloud.
Luckily, you can test out the services for free with the free tier package. This is especially beneficial because there is no money-back guarantee available.
Oktawave packages come with two distinct billing terms. You can opt for the pay-as-you-go plan and be subjected to hourly cycles or you can go for the instances resolved model where your resources are billable on a monthly basis. Furthermore, the vendor assures you of no other unplanned expenses and that you will only be paying for the resources that you have actually used for a particular cycle.
For support, you might want to explore the very detailed knowledge base, which also contains video tutorials on some items in the user-guide section. This vendor offers 24/7 customer support and handles customer issues through live chat, email, ticket, and email support channels. The agents are very flexible and will fully attend to your queries both in English and Polish. I'm confidently attesting to this after personally testing their live chat support.