Even if SiteGround's pricing looks similar to Hostinger's, there are key differences that could trip you up. Pick the wrong plan and you may find that your site runs out of resources, which will force you to spend more.
I spent some time using both hosts and researching their features and performance, and I'll tell you right now: Hostinger is the best of the two. It's plans are affordable, offering a good combination of features and support.
Click here to see Hostinger's latest deals, or read on to find out what makes it the better choice.
Plans and Pricing
SiteGround Has More Options, but Hostinger Is Cheaper
SiteGround and Hostinger both offer three low-cost shared hosting plans, all designed to attract both personal and business users. Hostinger's plans are called Single, Premium, and Business, while SiteGround's are labeled StartUp, GrowBig, and GoGeek.
Across all plans, Hostinger provides better value. Its most expensive plan, Business, is only slightly more expensive than SiteGround's mid-level plan, but it has better features. For example, it gives you unlimited disk space where SiteGround limits you to 30 GB even on its most expensive plan. You can see more details on this in the Features section below.
Hostinger allows you to pay monthly, or in one-, two-, or four-year increments, (nope, no three-year plans, strangely enough). SiteGround's contracts are monthly, or one, two, or three years. As with most hosts, you save more by signing up for the maximum term.
Once your initial term runs out, you'll pay the standard rate, which is double the introductory rate on Hostinger and nearly triple for SiteGround. Compare the full price carefully – SiteGround's GoGeek plan is nearly four times higher than Hostinger's standard rates for its most expensive plan.
In addition to shared hosting, both hosts provide decent managed WordPress hosting and cloud hosting. What really sets them apart is their extra hosting options: Hostinger is focused on Minecraft hosting, while SiteGround is focused on WooCommerce. In addition, Hostinger offers Windows VPS hosting, but Linux is the only operating system available for SiteGround.
Both hosts offer email hosting and domain name registration as standalone services, or built into hosting packages.
Features
SiteGround's Features Beat Hostinger's Basic Plan Options
Hostinger and SiteGround match each other on features at each price point. There is little to separate them at the cheaper end of their service catalog, but there are a few significant differences as the price increases.
For example, Hostinger provides weekly backups on its Premium plan, while SiteGround provides daily backups across the board.
This table shows the medium- and top-tier price plans at each host, in order of price.
| | | | | |
| --- | --- | --- | --- | --- |
|   | Hostinger – Premium | SiteGround – GrowBig | Hostinger – Business | SiteGround – GoGeek |
| Price | Moderate | Moderate | Moderate | High |
| Websites | Unlimited | Unlimited | Unlimited | Unlimited |
| Disk space | Unlimited | 20 GB | Unlimited | 30 GB |
| Bandwidth | Unlimited | Unlimited | Unlimited | Unlimited |
| Free SSL | Yes (12 month contract or longer) | Yes | Yes (12 month contract or longer) | Yes |
| Cloudflare CDN | Yes | Yes | Yes | Yes |
| Automatic Backups | Weekly | Daily | Daily | Daily |
| Control Panel | Custom | Custom | Custom | Custom |
| Staging Server (to work on your site without disrupting the live version) | No | Yes | No | Yes |
| Add Site Collaborators | No | Yes | No | Yes |
There are a few things I'd like to draw your attention to in this table.
Hostinger's most expensive shared plan is a better value than SiteGround's mid-level plan because of the unlimited disk space, and Hostinger's highest-tier plan is still less expensive.
SiteGround has staging servers and collaboration tools. These are specialized tools that not everyone will need, so there's no point in paying a premium for them if you just need the basics.
SiteGround's GoGeek plan is significantly more expensive than the others in the table. Agencies and hosting resellers will be happy to pay that rate, but for everyone else, it's probably more than you need to spend.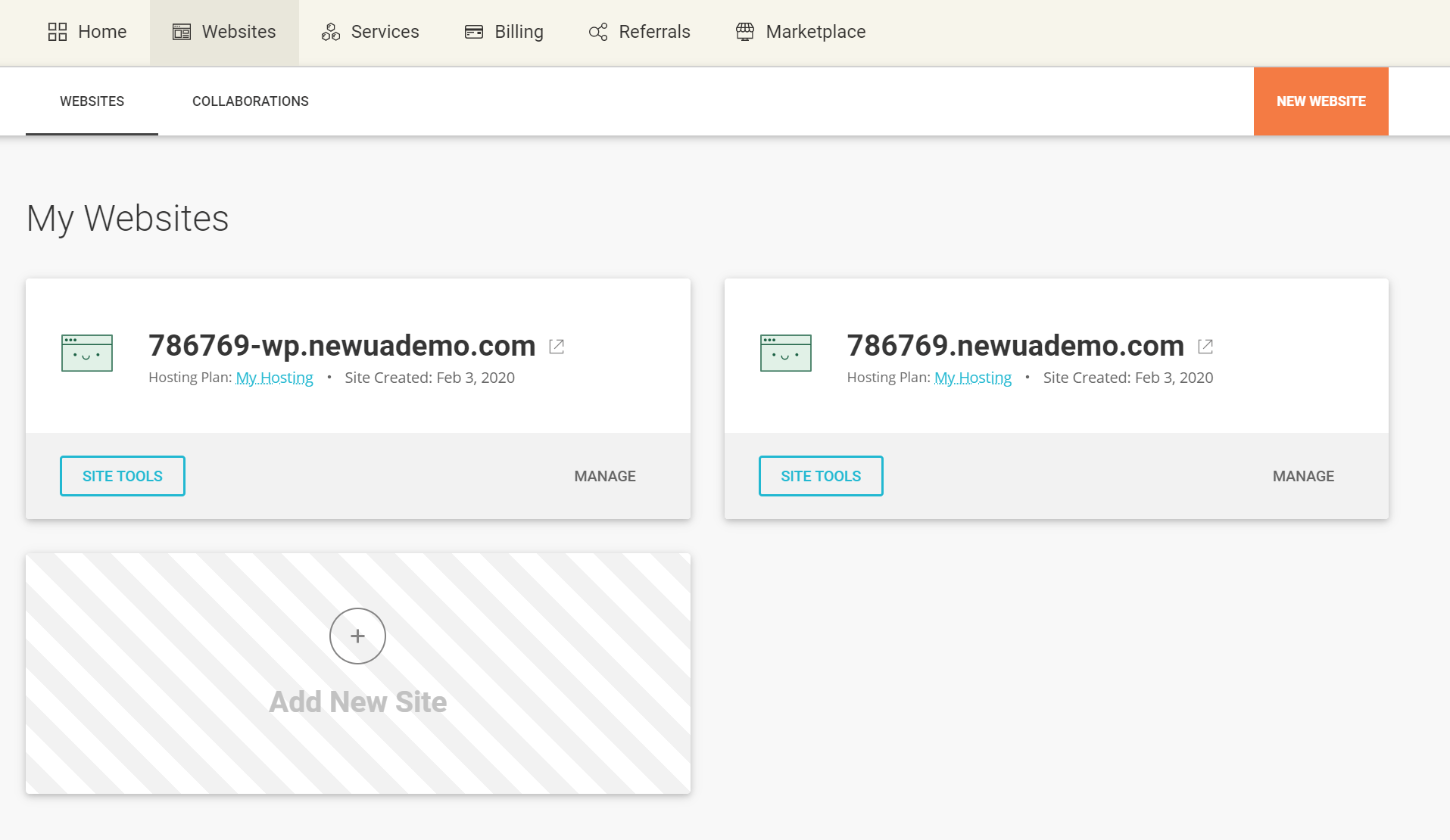 If SiteGround's special features sound like what you're looking for, you can find out more in our in-depth SiteGround review.
Performance
It's a Close Match, but Hostinger Comes In First
Both of these hosts offer 99.9% uptime on shared hosting plans. But they have very different uptime guarantees.
Let's say your site is down for nearly four hours tomorrow. Measured over the month, that'd be about 99.5% uptime, so Hostinger would give you a 5% refund on your hosting fee for the outage.
But at SiteGround, uptime is measured over the year. So if your site is down for four hours just this month but not any other, you wouldn't be due any compensation. If it dropped below 99.9% for the year, then they'd give you a free month.
The refunds involved are potentially very small, so this isn't something to get hung up over. You're better off being more concerned with how long or how often your site is down and how that might affect your website visitors.
I've used SiteGround's cloud VPS and shared hosting plans, and have found that its claims of speedy loading and good uptime have been mostly accurate. On the cloud hosting plan, you can auto-scale your resources if your site hits the plan limits, which means zero downtime issues during high demand.
If you're looking for good performance on the more affordable packages, keep in mind that SiteGround's cheapest shared hosting plan is the only one that doesn't have caching – a system that saves copies of your site's pages to reduce database loading speeds. So it's worth paying a little more for that reassurance if your site is growing.
In terms of reliability, I really like that Hostinger publishes its server uptime on its website. It breaks everything down by date and even shows you the most recent period of downtime.
I asked SiteGround if it would share its uptime figures with me, but its support agent declined.
Security
SiteGround's Security Features Leave Hostinger in the Dust
SiteGround has five data centers on three continents, all with intrusion detection systems to protect against bots and targeted hacking attempts. It constantly writes its own firewall rules and patches to guard against hackers.
SiteGround runs the latest version of PHP with all security patches applied, and it says that it keeps all of its server applications up to date to ensure there are no older, insecure applications running. It has installed add-on modules, including ModSecurity, on its web servers to harden security.
If you use WordPress, SiteGround will automatically update it for you. Updates are applied to both the core code and your plugins. Many hosts still don't offer this service, so this is a big security boost as well as a time-saver if you're managing your own WordPress website.
SiteGround is also one of the few hosts that provides daily backups on all plans without any extra fees.
Hostinger uses seven data centers in three continents. Its servers have custom firewall rules to guard against DDoS (distributed denial of service) attacks, and the host takes multiple backups to prevent data loss. It doesn't provide any information about the physical security or disaster recovery equipment at any individual data center but says its engineers provide "near-instant" incident reaction and monitor servers in real-time.
Backups are taken at least weekly, with daily backups on some plans. If your plan doesn't include daily backups, you can pay a small fee to upgrade, which is worth considering.
Unfortunately, Hostinger has suffered a recent security breach, so that might damage customer confidence somewhat. It could benefit from sharing more information on its improved security since the incident to reassure customers.
Support
Simple, Effective Email Support at Hostinger Beats SiteGround's Hidden Contact Form
SiteGround puts quality support at the heart of its business, and it offers phone, ticket, and live chat support to logged-in customers, as well as a chatbot system for instant answers. That logged-in part is key – if you're not already a customer and just have questions, you don't get to find answers through SiteGround at all.
Live chat support is available at Hostinger, but for paying customers only. If you have inquiries before you sign up, you can use the email form.

I asked Hostinger and SiteGround which of their shared hosting plans has SSL included. I contacted both of them at around 3 p.m. GMT on a Monday. That's 7 a.m. on the US West Coast (PST). Response times were in the same ballpark.
Hostinger responded in 14 minutes. After using the contact form on its website, "Anindya" emailed me a friendly answer with a screenshot. The email is a support ticket, so you can respond to it and continue the conversation if you need to.

SiteGround answered within three minutes. However, I had to complete a few steps before I could actually get to the point of submitting a question: I had to log in, select a topic, and then confirm that I wanted to proceed to speak to someone, and then confirm that I wanted to use chat. This took another 4-5 minutes on top of the wait time.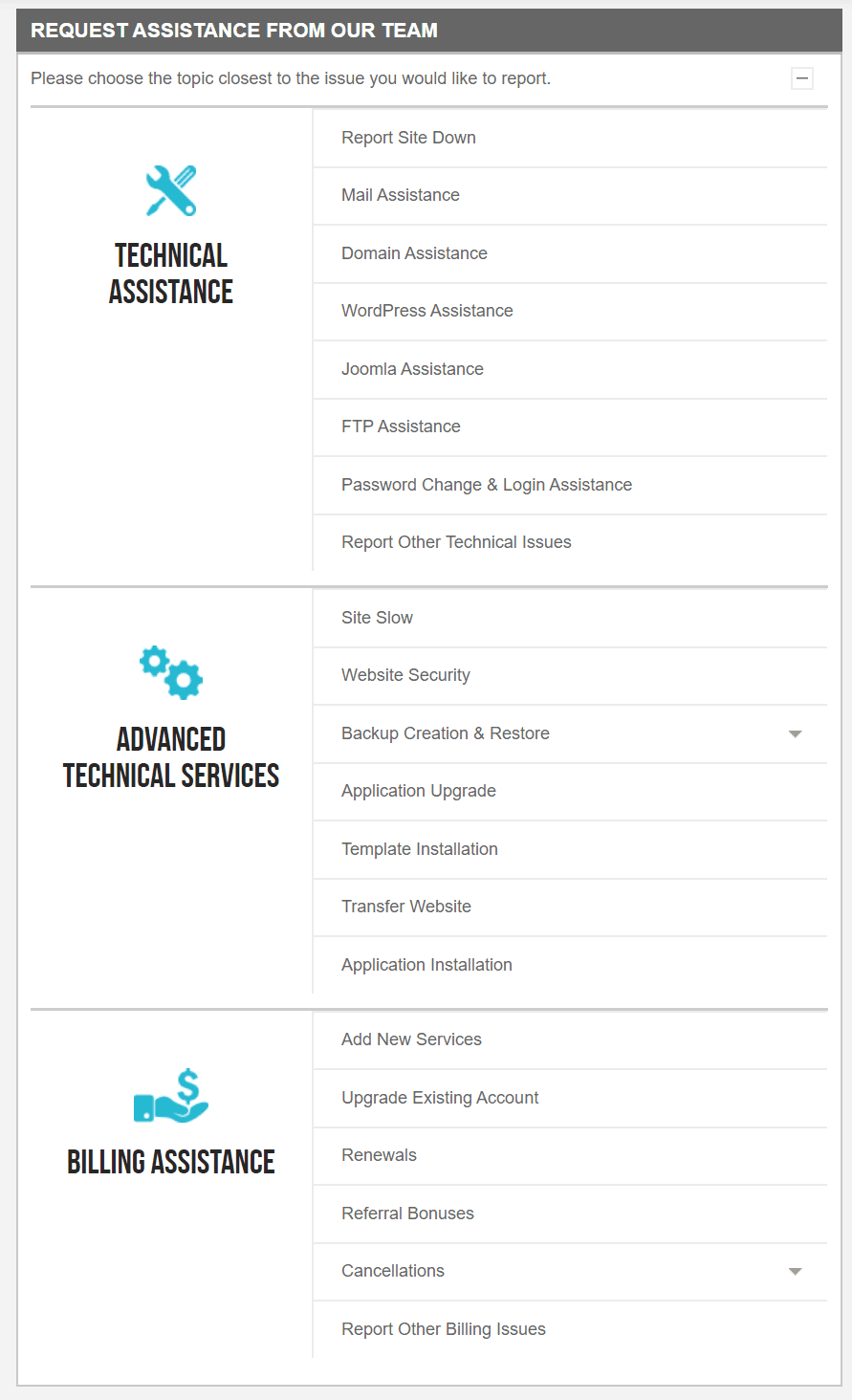 After answering my question, the operator left the chat for almost four minutes before asking if I needed anything else.
For Clarity and Transparency, Hostinger Is a Worthy Winner
Hostinger is my recommendation for an affordable host with great features across all three shared hosting plans.
Although SiteGround and Hostinger have much in common, SiteGround has many features that are geared toward developers. Many customers simply won't need them.
I also found Hostinger's support to be more accessible, and it is transparent about its server status, which gave me confidence in its uptime promises.
If you're looking for a host with the features and capacity to support a growing website, Hostinger provides real value, and the quality of its tech support is difficult to match.
| | | |
| --- | --- | --- |
|   | Hostinger | SiteGround |
| Pricing and Plans | Moderate | Moderate to high |
| Features | Basic, but enough for businesses that don't need advanced collaboration and developer tools | More features for agencies, freelancers, and developers to share tasks and bill clients |
| Performance | Rapid response and clear server status info | Good speeds, but will not divulge its uptime history |
| Security | Daily backups available, but paid on some plans; custom firewall rules, multiple backups, and hardened servers to protect against hacks | Custom firewall rules, daily backups, web server hardened with add-on modules, plus automatic WordPress code updates |
| Support | 24/7 support via live chat and email; knowledge base; blog posts | 24/7 support via live chat, phone email for current customers only; high-quality knowledge base available to all |
|   | | |
FAQ
Is Hostinger better than SiteGround?
According to our performance tests, Hostinger offers slightly better performance than SiteGround. Hostinger also offers a great set of features for a low price, which means you get excellent value for your money.
However, SiteGround is a very good host as well, offering excellent collaboration features and airtight security. This makes it a good choice for developers and small businesses.
If you're not sure which host is right for you, check out our list of the top hosting services right now.
Does SiteGround offer WordPress hosting?
Yes, SiteGround offers managed WordPress hosting plans and even managed WooCommerce plans for online shops.
SiteGround's managed WordPress hosting includes a lot of useful features, such as a free CDN and a free plugin for caching. You also get access to specialized WordPress support. These are some of the reasons why it's on our list of the best managed WordPress hosting providers.
Does Hostinger offer a free domain?
Yes, all Hostinger's plans include a free domain name when you sign up for a year or longer. If you opt to pay monthly, you don't get the free domain.
Signing up for a long-term plan comes with other benefits, such as free setup and a much lower monthly price.
Is SiteGround owned by EIG?
SiteGround is not owned by EIG. It was founded in Sofia, Bulgaria, and is still a privately held company.