In my research, I've found that using a reliable website builder, like Wix or WordPress.com, is the best way to create exciting and versatile landing pages.
 These builders have all the functionality and marketing tools of dedicated landing page builders, but give you the option of growing your site further down the line if you need. Still looking for the right builder?
Check out our list of the very best in 2023.
So without further ado…read on to find out how to build an ace landing page and boost your email signups, with five important principles, pro tips, and lots of examples!
#1: Offer a Powerful Incentive
People rarely hand over their email address without expecting something in return. At the very least, they want to know that your newsletter content will be gold!
The better the incentive, the more signups you'll get.
 But incentives vary hugely from industry to industry. Knowing your target audience's pain points and passions will help you choose one that resonates with them. And remember: whatever you offer needs to be something that people can't easily find anywhere else. Here are some ideas to kickstart the brainstorming process:
Competitions and giveaways: One drool-worthy prize or a few standout pieces of merch can be enough to attract an influx of signups. Consider teaming up with other brands your target audience loves – that way you can reduce costs and boost your exposure.
Exclusive perks: Promise your email subscribers sneak peeks, event invites, special discounts, early access, exclusive content, and other special privileges.
A free trial: Software companies, bloggers, and newspapers swear by this one. Later on, when you start emailing subscribers, you'll have plenty to talk about!
Hard-to-come-by content: We're talking ebooks, research reports, white papers, and webinars. Because this kind of content contains information you can't easily find anywhere else, they're often based on unique research, surveys, or super-niche topics.
Discount codes: This one is a no-brainer: who doesn't love saving a few bucks? If you've already got a store on a platform like Wix or Squarespace, you can easily create promo codes for your landing pages.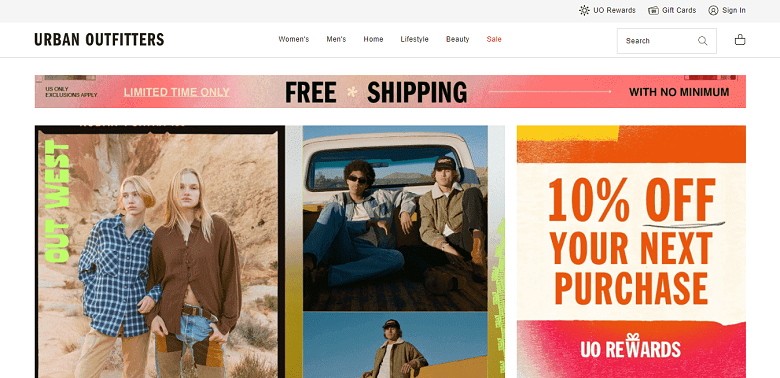 It's best to deliver your freebies via email, as this will motivate visitors to submit their real email address. Also, that way new subscribers will know
your
email address.
Pro Tip: Have a little fun and drive conversions with an opt-in wheel.
 Place a range of incentives, like discounts or prizes, on the wheel and let visitors have a spin – once they've signed up! If you're using
WordPress.com
, you can set up a free plugin with just a few clicks.
Wix
 has one too – but it's only free for 30 days.
Pro Tip:
By adding exit pop-ups to your landing pages, you can win back visitors before they even leave. Remind them of what they'll be missing out on if they don't sign up.
The Wix App Market offers tons of free apps to help you create exit overlays and pop-ups
, while
GoDaddy Website Builder
 comes with a built-in pop-up box option.
#2: Create a Sense of Urgency
Psychological research has shown that conveying a sense of urgency on your landing pages increases conversions.
 Why? Well, because it encourages visitors to take action right then and there – which is exactly what you want. Using some carefully chosen words is the easiest way to create a sense of urgency:
Sign up now
Subscribe today
What are you waiting for?
If you've got some enticing incentives in place, this kind of language raises the stakes and makes your job even easier. A fear of missing out often drives people to convert. Take a look at these examples:
It's your last chance, our competition ends tonight
Get your discount before it's too late
Just one spot left, don't miss out
Only the first 100 subscribers qualify
The key is to let visitors know
when
they should subscribe and
what they stand to lose
 if they wait any longer.
Colors like red, orange, and yellow can attract attention and promote a sense of urgency on your landing pages.
 Multiple marketing studies have shown these colors often increase conversions – particularly when used on call-to-action (CTA) buttons.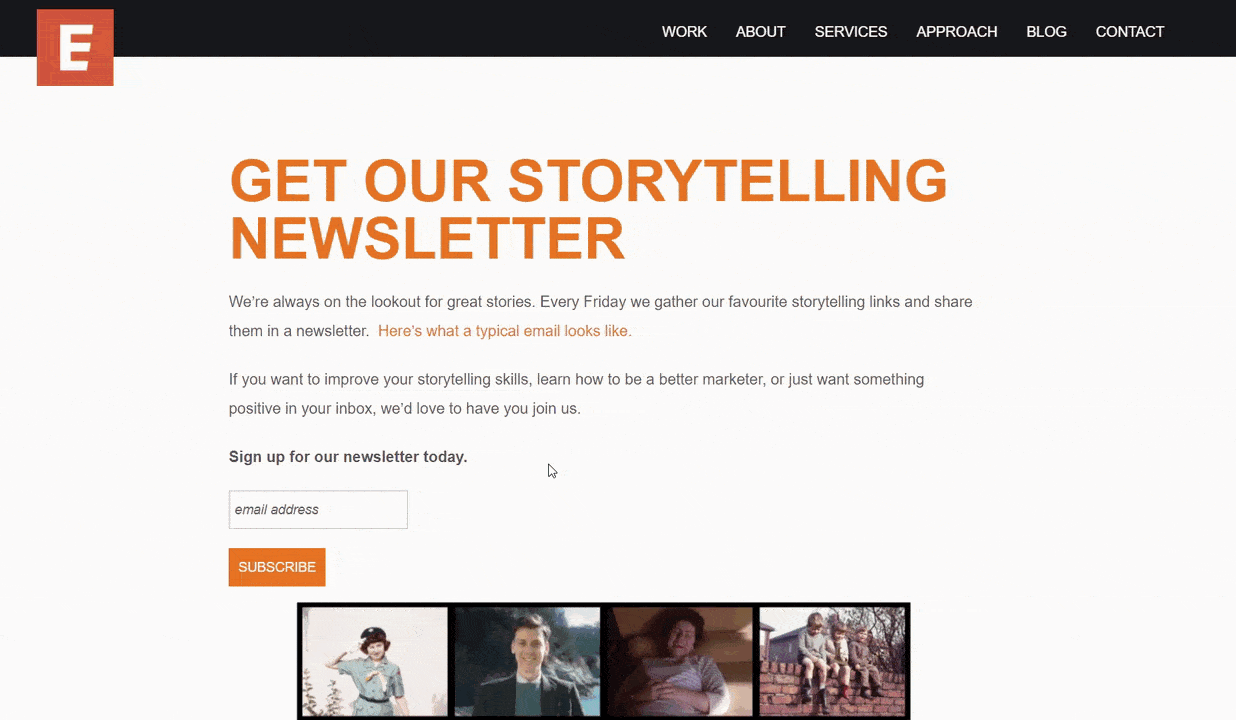 Pro Tip: Countdown clocks are another great way to add urgency to your landing pages.
If visitors know exactly when an offer ends, they may be more likely to convert.
Wix
has its own countdown-clock app, while
WordPress.com
 offers a few different plugins to choose from.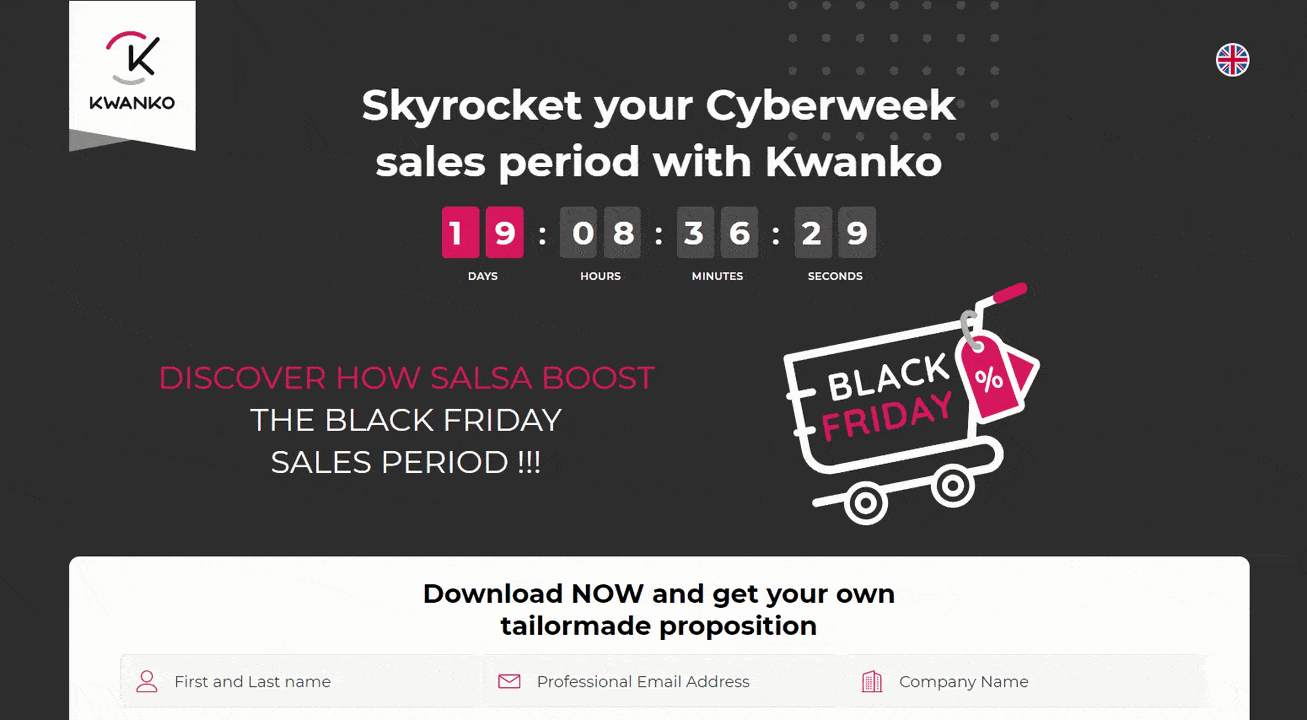 #3: Carefully Craft Your Landing Page Layout
When it comes to landing pages, less is more.
You want visitors to stay focused on your offer, so keep things simple and get straight to the point.
 You don't need to fill up your page with busy images and rambling text. Your landing page should include these five key elements:
An enticing heading
A brief but compelling introduction
Some attractive visuals
An opt-in form or box
An eye-catching CTA
You can also use testimonials, partner logos, influencer endorsements, or personal appeals to build trust with your audience. Just don't go overboard with the extras – as I said, less is more. Depending on the incentive you're offering,
you could also give visitors a glimpse of what they'd be getting:
 exclusive content, free-trial perks, or items they could purchase with their discount code.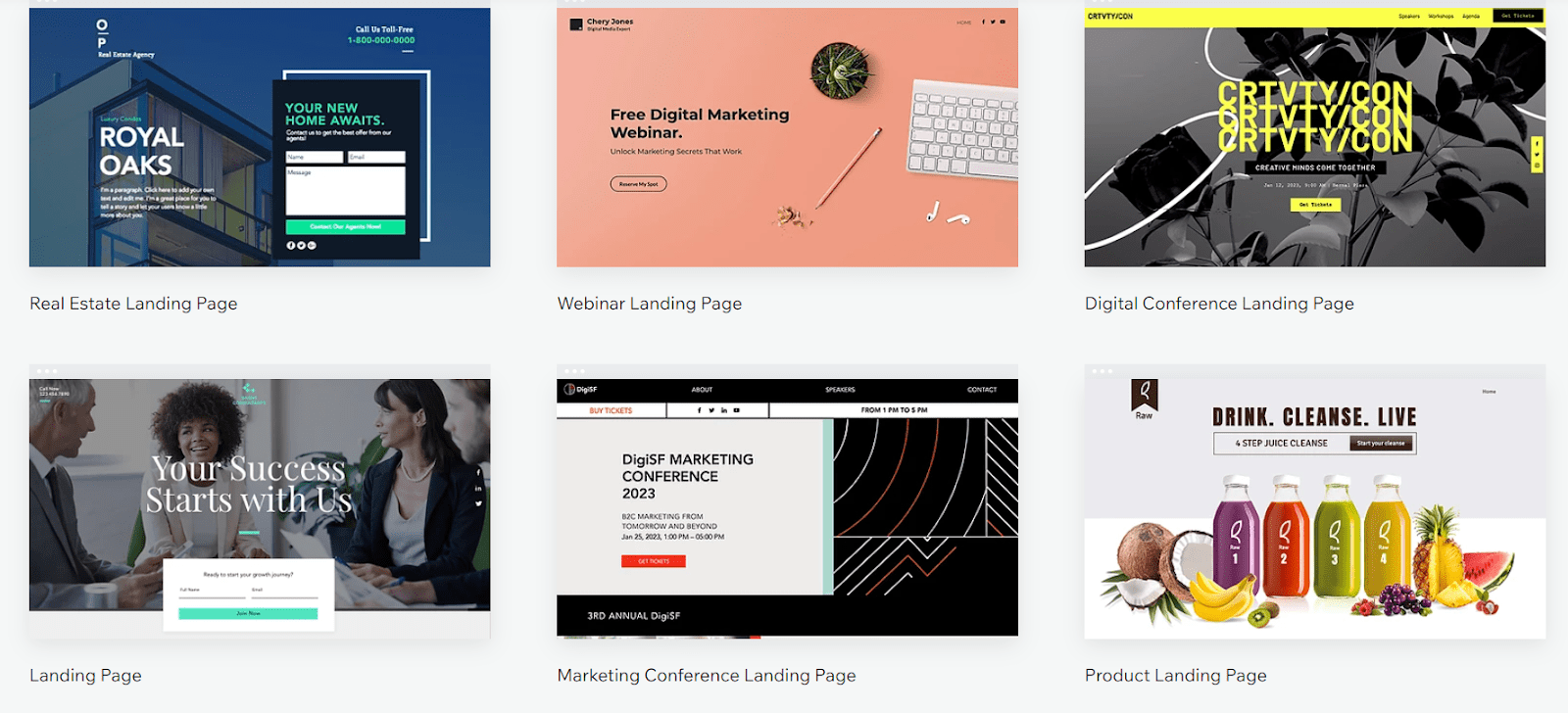 You should always try to fit all five key elements at the top of your landing page if possible.
 People usually aren't willing to scroll through a ton of information to sign up, so you need to make conversion as easy as possible. You can draw their attention to the most important parts of your landing page with visual cues, like icons, bright colors, and large fonts.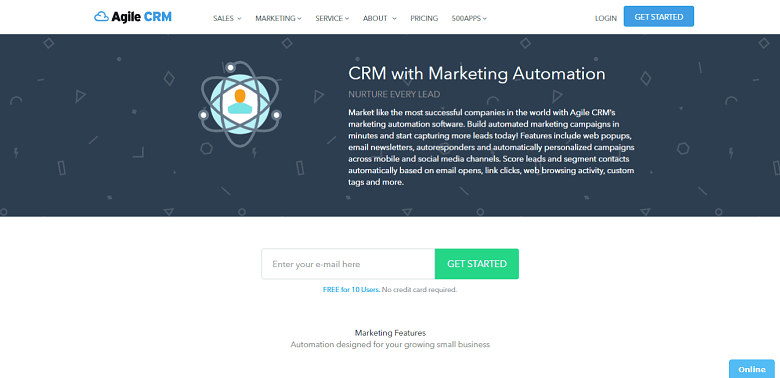 Pro Tip: If you're completely new to web design, Wix, GoDaddy, and SITE123 all offer beginner-friendly editors
 that help you quickly build attractive landing pages. The Wix and GoDaddy editors are great because they let you intuitively drag and drop your content anywhere you want on your page. With SITE123, you just choose a template and fill it out. It's less flexible, but at least you're guaranteed that the end result will always look good.
#4: Remove Barriers to Conversion
Even if you've got a great layout and high-quality content,
people won't convert if too many things get in their way.
You need to cut out anything that might discourage people from continuing on their conversion journey. Here are some barriers to watch out for:
Slow loading speed: Want to reduce your page's bounce rate? Start by making sure it loads quickly. You can test your loading speed with Google's PageSpeed Insights. If it's too slow, you can try reducing your image sizes with an image compressor or optimizing simple graphics by using PNG file formats. But most importantly…you need to choose an efficient landing page builder or website builder!
Long opt-in forms: If your signup process takes too long, people will give up halfway through. So only ask for the information you really need! Lots of great landing pages simply ask for an email address (although you can ask for a first name if you want to personalize your emails).
Non-responsive design: If your content isn't optimized for mobile devices, your landing page will lose traffic. Lots of builders feature responsive templates – SITE123 and Squarespace have even made their entire range of templates mobile-responsive. Another option is to choose your mobile and desktop layouts separately, like with GoDaddy Website Builder.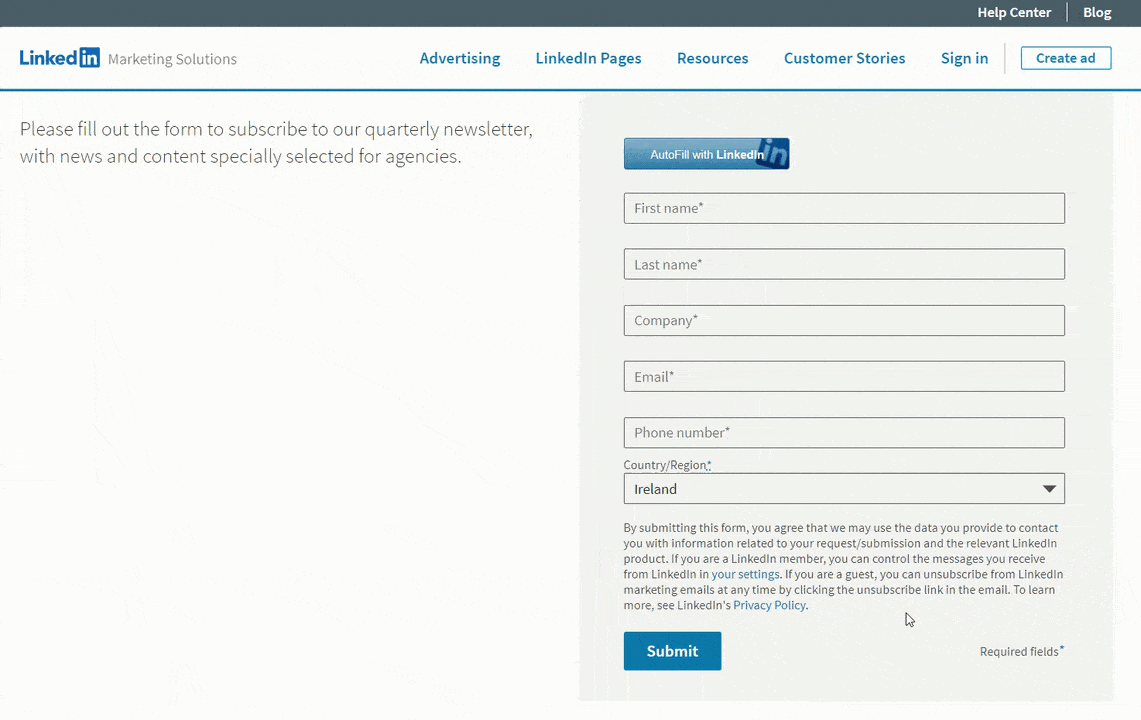 Data concerns: People might understandably hesitate to provide their contact information. Informing your prospects about how you intend to utilize their information can demonstrate to your visitors that your brand maintains openness, integrity, and transparency. This holds exceptional significance in specific sectors such as banking and technology.
Fear of spam: Let people know that you won't inundate them with emails. Tell them how often you'll contact them – or let them choose how often they'll hear from you or what kind of content they'll get.
Unanswered questions: Visitors are often hesitant to sign up if they don't quite understand how the offer works. A dropdown FAQ can be a great way to overcome possible objections and increase conversions.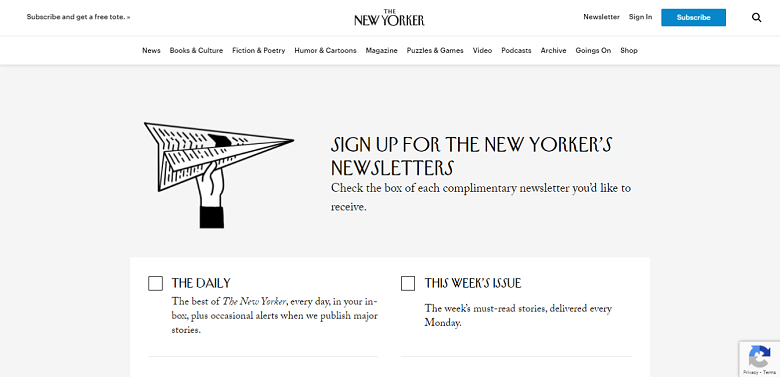 #5: Optimize Your Landing Page with A/B Testing
Once you've finished your landing page,
I suggest split testing absolutely everything!
Try out different headings, colors, copy, CTAs, and images. Try different types of signup forms, or even test drive completely different incentives.
If you A/B test your page elements one by one, you can tweak your landing page to make it as effective as possible.
Understanding what resonates with your audience allows you to choose the best version of everything and drive more conversions. The insights you gather can even inform other marketing campaigns and future landing pages. So how do you A/B test a landing page? Well, there's a few options.
Some of the best landing page builders, like Unbounce or Landingi, feature built-in A/B testing tools.

Then there's standalone tools – like Google Optimize, which is totally free.
This tool integrates with Google Analytics, so you can add it to a landing page built with
Squarespace
or
WordPress.com
. There's even a workaround for
Wix
 through the Google Tag Manager – although you'll need a paid plan to use it. Other standalone tools include Optimizely, Visual Website Optimizer, and Convertize, all of which offer free trials. You'll just need to make sure they're compatible with your builder. WordPress.com has you covered with plugins for all three tools, although you'll need a Business plan to access them. Optimizely is also available in
SITE123's app market
. If you're on a budget, it's worth noting that
the WordPress.com plugin library also offers free A/B testing tools Nelio and Clevernode.
Pro Tip:
 If you're unsure what changes to make for your A/B split test,
you could try using a heatmap to see what areas on your page your visitors interact with most.
 You can zero in on those spots to test different solutions.
Wix Analytics
(included with the Unlimited and VIP plans) includes heatmap functionality.
WordPress.com also has some free plugins
, such as Aurora Heatmap, Nelio AB Testing, and Reactflow Visitor Recording.
Revamp Your Landing Pages – Today!
Landing pages are where all your hard work pays off. They're what your ad campaigns and social media messages all lead toward.
 So it's worth the effort to make sure they're bringing you the signups you need.
The tips in this article will get you on track to maximize your landing page conversions. Of course, you need to be able to act on them.
Choosing the right landing page or website builder is the most important step in this process,
so make sure you pick one that has all the important features and marketing tools I covered in this article. Once that's in order, you can start checking off the steps on this list…and maxing out your email signups!
FAQ
What is an email landing page?
A landing page is a standalone web page that aims to convert visitors into leads. Landing pages are designed to capture visitor information, so they will always have a form to fill in and a call-to-action (CTA) button. Email landing pages are specifically designed to capture visitor email addresses. Custom email landing pages can be created with a general website builder or a dedicated landing page builder. If you're interested in designing one for yourself, check out our rankings of the best website builders and landing page builders for 2023.
How do I create a landing page for free?
Lots of website and landing page builders offer free plans and trials. (Here's our list of the best free builders for 2023.) Each of these offer enhanced functionality, fully-free plans, and more intuitive site editors compared to landing page builders. And if you ever need to move to a paid plan, they often have generous deals and discounts.
How can I grow my email list for free?
Once you've got your landing page set up, all you need to do is promote it. There are tons of free ways to do this: you can link to it on social media, in a guest post, or at the end of a blog post, for example. You can also drive signups by giving away discount codes or the chance to win some of your products. You could also invest time in creating content that provides unique information, like ebooks, tutorials, and white papers. Most people are happy to hand over an email address in exchange for content they can't find elsewhere.
What is the best email marketing platform?
Sendinblue tops our list of the best email marketing services. With affordable plans, intuitive tools, and practical features, it's ideal for a broad range of businesses. Sendinblue's free plan is really generous, too, with 300 emails per day for an unlimited time.