you'll need a builder that provides good blogging tools and enough storage space to upload and display all your images without compromising on quality.
You'll likely want the ability to set up an online store so you can get paid for your hard work. Unfortunately, not all website builders offer these features. In many cases, these features are only available on expensive plans that might be far outside your budget. To make matters worse,
if you don't pick the right website builder, it can be a massive waste of your time and money
. But don't lose hope! I've been testing and researching website builders for months, and compiled a list of the very best website builders for webcomics. Below, you'll find plenty of options to fit your budget, vision, time constraints, and more.
Overall, Wix stands out as the best option for almost any webcomic artist.
It's got a super generous free plan that's ideal for hobbyists, and you'll get a near-limitless palette of customization options so your website can match your art style.
Short on Time? These Are the Best Website Builders for Webcomics in 2023:
Wix – Near-unlimited customization to build a website that matches your webcomic.
SITE123 – Get your site live in minutes so you can focus so you can focus on getting your webcomic in front of an audience.
Squarespace – The best way to monetize your webcomic.
What We Look For in the Best Website Builders for Webcomics
I get it – you're an artist, and the last thing you want is to spend hours of precious time researching website builders to find a good home for your webcomic. I've made sure every builder on this list meets the following criteria, so you can be sure each service is a great option for you.
Customizable templates. These will help you create a unique and professional-looking website without having to learn how to code. Every builder on my list features a variety of templates that can be easily customized to match your style.
Visual portfolios. It's not enough to have somewhere to simply host your webcomic. Your chosen website builder needs to offer visually compelling portfolios that are easy to set up and even easier for your fans to click through.
Blogging tools. Whether you want a space to post update teasers, behind-the-scenes content, or even just your thoughts, you'll need a blog. All of my recommended builders have built-in blogging tools so you can share even more content with fans.
E-commerce support. Online stores allow fans to show their support for your work – and you to get paid. I've made sure only to feature options that support e-commerce stores and added bonus points for those that support dropshipping.
Social media integration. Connecting your website to Twitter, Instagram, or Facebook makes it even easier for you to find new fans.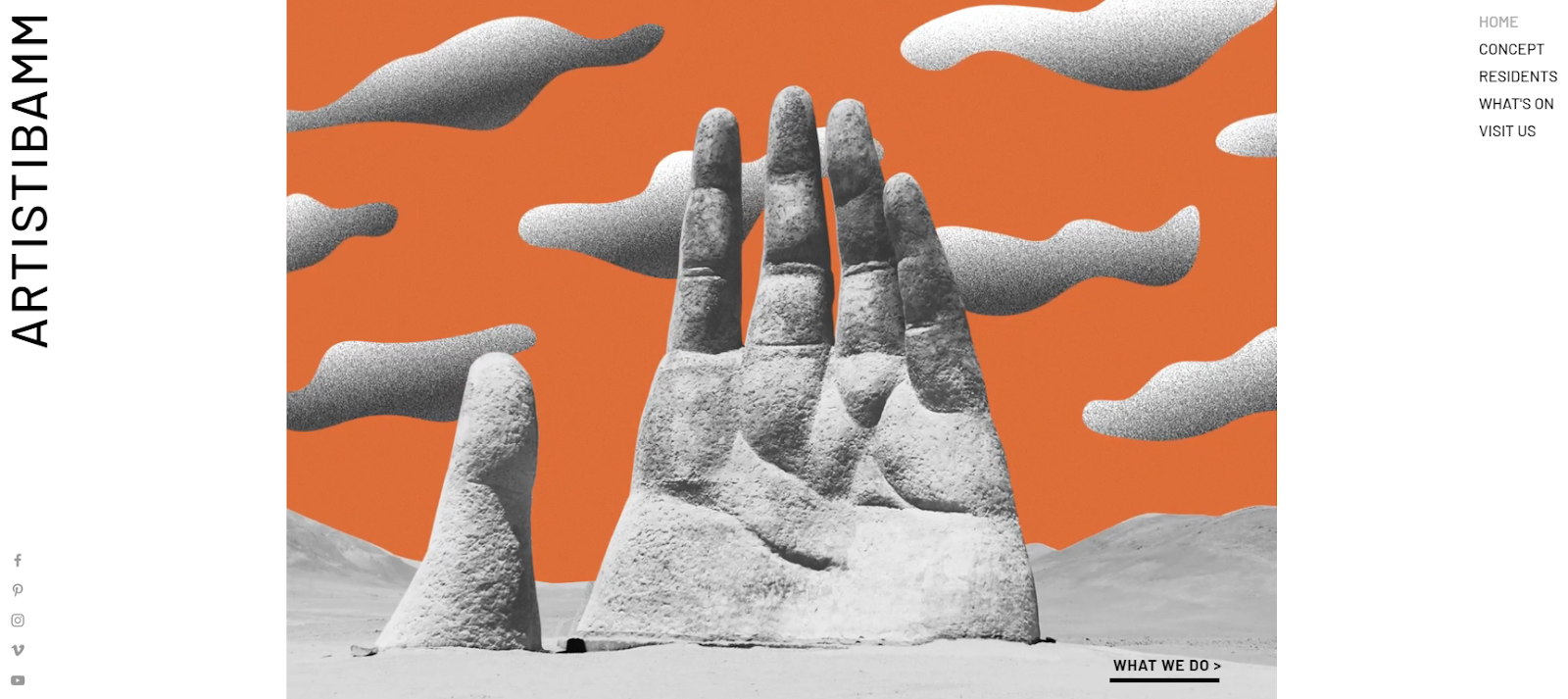 Wix is popular with artists, and for good reason:
its intuitive drag-and-drop interface gives you near-unlimited customization options.
While it offers templates specifically designed for showcasing artwork, you can
choose any of the 800+ templates from the Wix library
 and easily customize them to suit you. Wix is unrivaled for the creative freedom it gives you to match the tone, feel, and style of your webcomic, even on the free plan. On top of this,
all Wix sites come with a free blog feature that includes robust commenting functionality and social media integrations.
You'll also get a suite of email marketing tools, so followers who want to be notified of new comics can sign up to receive an email every time you post. If you want to sell merchandise through your site, it's easy to open a Wix store and there are no sales commissions. Need more features?
The Wix App Market offers more than 300 apps that integrate with the website builder.
These are just as easy to install as it is to design the website. So, whether you want to add an update countdown timer to build anticipation or connect a print-on-demand supplier to handle your merch, there's an app for that.
Features
Built-in SEO tools. You worked hard on your webcomic, and it deserves to be seen. Wix's built-in SEO optimization tool helps you to customize your site's meta tags, URL structure, and more to help people find your website. Wix will even automatically index your website so you can focus on creating the content you love.
Social media sharing. Wix offers built-in social media sharing buttons, making it super easy for your readers to share your content with their friends.
Video integration. Whether you animate sections of your webcomic or want to create behind-the-scenes videos, you can easily embed them on your Wix website.
Support for memberships. You deserve to get paid doing what you love. Instead of hosting a separate page for ongoing contributions, you can create memberships on Wix. In return for a monthly fee, you can give members a private forum, exclusive content, or other benefits you choose.
Find out more about in our
expert Wix review
.
Free plan

✔

Templates
850+
Storage space
2GB – 50GB
Starting Price

$

16.00
If this is your first time building a website, don't worry – SITE123's learning curve is so gentle that you won't even notice it.
SITE123's simple editor and 180+ mobile-responsive templates will get you up and running in less than an hour.
You'll even get a guided tour when you start building your website and live chat support to help you along the way. Plus, no matter how much you edit your template, your site is designed to automatically look stunning on any kind of device your readers use. With a high chance that your webcomic will be read on a smartphone, this is a huge advantage in the constant battle for readers' attention spans. On top of this,
SITE123's blogging platform has an impressive commenting system, allowing comments from Disqus, Facebook, or the platform itself.
If you want to build a community following for your webcomic and encourage engagement, the variety of simple commenting options is a huge plus. These features are included in the free plan.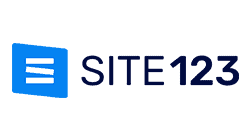 Get 40 % OFF SITE123
Save 40 % when you sign up for SITE123's annual plan
76 users used this coupon!
Features
E-commerce support. If you want to offer merch, SITE123 has you covered. You can even connect to print-on-demand suppliers like Merch38 to make sourcing and shipping your products.
Built-in galleries. Galleries help you to group your webcomics by chapter, ensuring your website is easy to navigate. You can choose between a variety of gallery templates with different visual styles and interactive elements.
Huge knowledge base. SITE123 offers tons of self-help resources to help you set up your website. You'll also get access to a fantastic learning center containing advice on website best practices, monetizing your content, and more.
Customizable forms. It's easy to gather fan feedback with SITE123's customizable forms. You can ask for prompts if you've got artist's block or even provide a space for fans to submit fanart.
Read our
in-depth review of SITE123
for more on its pros and cons.
Free plan

✔

Templates
180+
Storage space
250MB – 10GB
Starting Price

$

12.80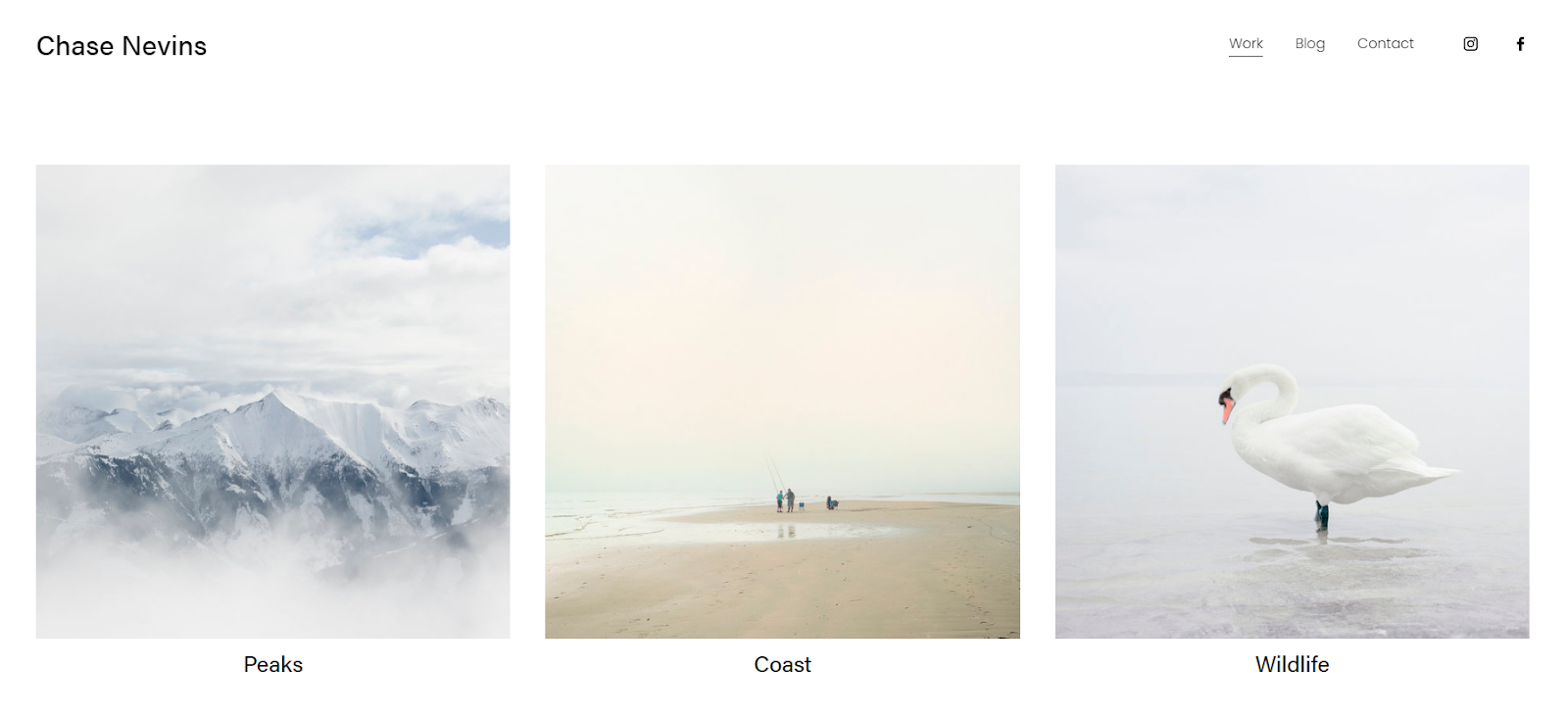 Squarespace is popular among creatives for its clean, modern templates that draw readers' eyes to featured images.
Although you don't get as much creative freedom as with Wix, you can customize templates to some extent and move content blocks around on the predefined grid. Where Squarespace really stands out, though, is how many options you get to monetize your content. If you plan to set up an online store,
Squarespace allows you to sell an unlimited number of products
. And, on the Business plan and above, you can connect your e-commerce store to Meta and sell products through Facebook and Instagram. Even if you don't have merchandise to sell,
Squarespace offers other interesting ways to monetize your site, such as Google AdSense and Amazon Affiliates integrations.
Whether your monetization goals are to build a business from your webcomic or simply to recoup the costs of a Squarespace plan, you've got plenty of options to start getting paid to do what you love.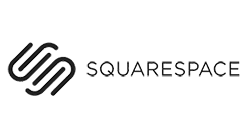 Get an additional 10 % OFF any Squarespace plan!
This exclusive offer is only available for your first purchase.
43 users used this coupon!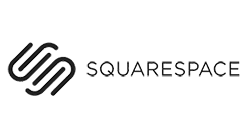 Get an additional 10 % OFF any Squarespace plan!
Copy and paste this code at Squarespace
Features
Membership support. Create an area on your website for your fans where you offer early access, behind-the-scenes content, Q&As, and more. It's a great way to create a community and get paid for your work.
Built-in email marketing. Send email notifications of new issues and any other updates with Squarespace's included Email Campaigns tool.
Dropshipping integrations. Squarespace integrates with Printful's print-on-demand service, which is a convenient way of offering merch without needing to pay a massive up-front fee. Fans can pay for and keep your stunning artwork, and you don't have to store boxes full of hoodies and other apparel – it's a win-win!
24/7 support. If you need an extra helping hand, Squarespace's customer support team is always available to guide you.
Free plan

✘

Templates
140+
Storage space
Unlimited
Starting Price

$

16.00
Check out our
detailed Squarespace review
to learn more.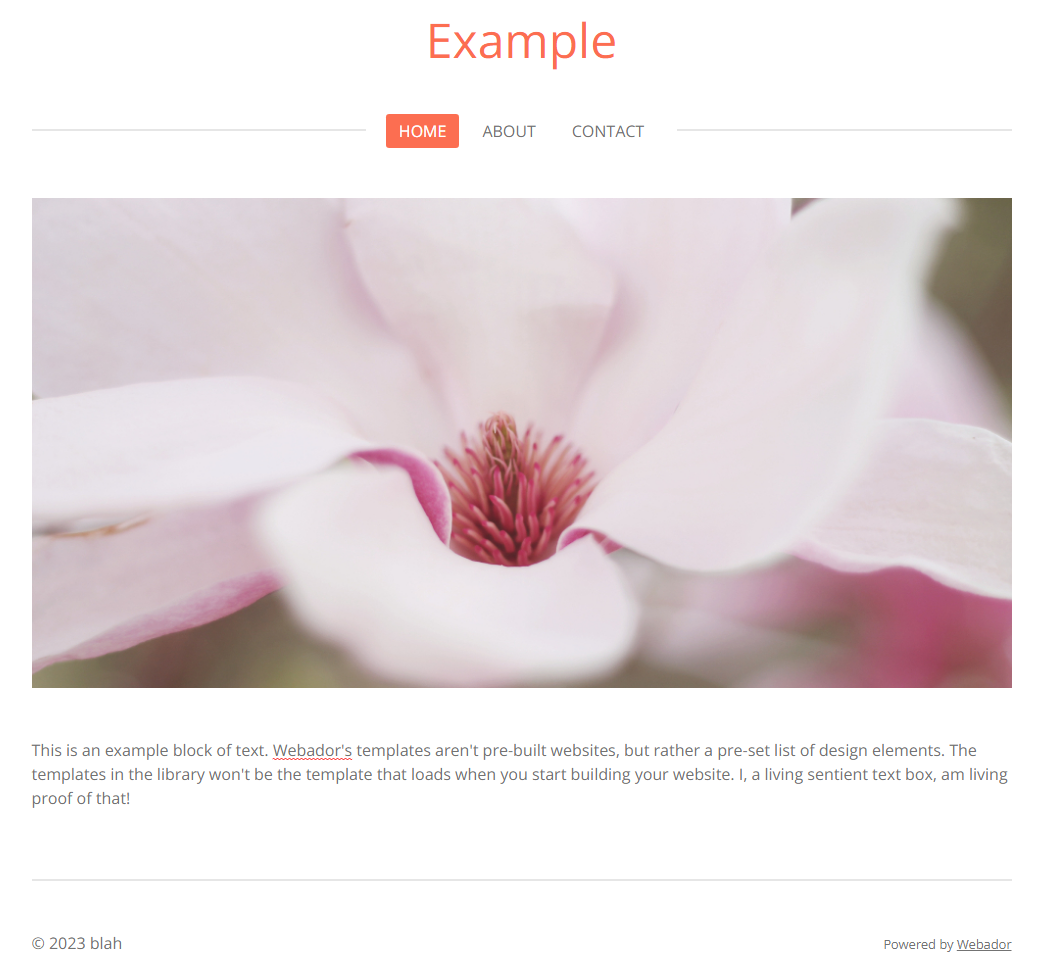 Webador is a super affordable website builder
that offers a cost-effective way to host your webcomic
, making it an accessible option if you're on a tight budget. Despite its lower cost, Webador still offers a range of features and functionality, including a user-friendly interface and dozens of templates to help you get started. Plus,
with unlimited storage (even on the free plan!) you won't be forced to move your website once your webcomic's been running for a while.
While Webador offers a wide range of customizable templates to choose from, these
templates are more examples of what the builder can do rather than ready-to-use layouts.
This means that you'll need to spend more time laying out your website, as you'll need to customize each element. While this may require a bit more effort and time, it also allows for greater flexibility and creativity in designing a unique website that complements your webcomic's themes and style.
Features
Grid-based editor. Webador's drag-and-drop editor automatically follows best web design practices by snapping every element to a grid. This means you won't need to learn an additional discipline solely to create a website for your webcomic.
Great e-commerce tools. Online store functionality included on the Pro plan and above, so you can start selling merch for only a few dollars a month. Plus, Webador doesn't charge any sales commission, so you can keep even more of your income.
Tons of widgets. Bring your website to life with widgets that allow readers to leave comments, rate issues of your webcomic, and share updates with their friends on social media.
Built-in blogging. Set up a blog on every plan, making it super easy for you to share content like sketches, progress pictures, and other updates with your fans.
Read our
in-depth Webador review
for more great features.
Free plan

✔

Templates
50+
Storage space
Unlimited
Starting Price

$

4.00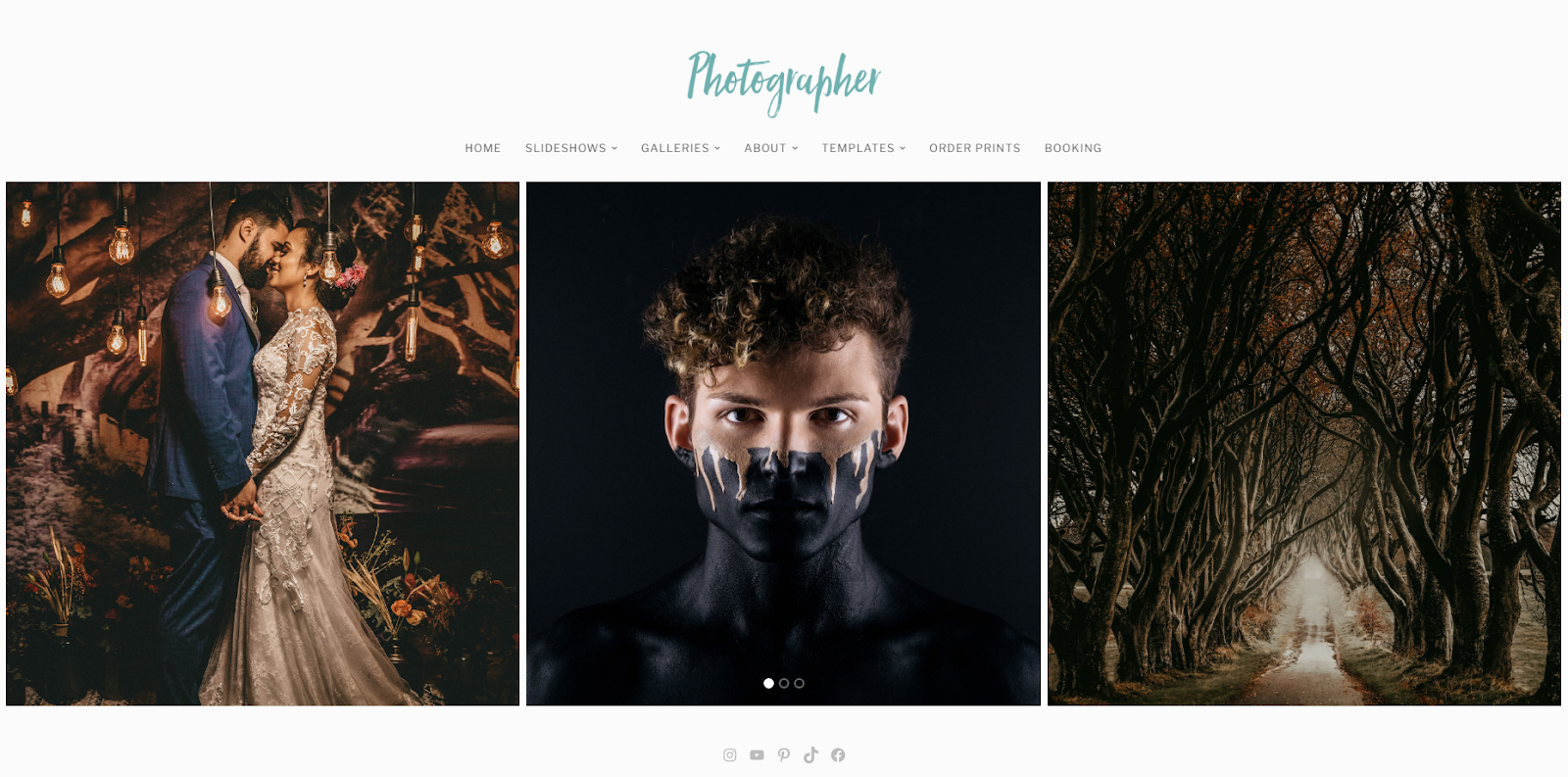 WordPress.com could be an ideal choice if you want to display your webcomic in blog format. It's a bit more complex to use than your average drag-and-drop builder, but don't let this scare you.
Once you get used to the WordPress interface, you'll discover it has a lot to offer.
Not only can you add super customizable and interactive galleries, but you can easily embed your webcomic if it's hosted somewhere else. It's a great option to have if you've got a sizeable back catalog. There are a few free WordPress.com themes designed for artists and illustrators, but
if you want to use a third-party theme or install plugins on your site, you'll need to upgrade to the Business Plan
or higher. Don't worry if you're working with a limited budget, though. WordPress.com's free plan will still let you build a powerful blog platform for your webcomic – you'll just have to use a wordpress.com subdomain.
Features
Built-in spam protection. When you begin your journey on the internet, you quickly realize the presence of bots and spammers in comment sections. To maintain a pristine comments section for your webcomic, make use of the integrated spam protection feature. This tool not only safeguards you but also ensures the cleanliness and seamless experience of your comments section.
Free custom domain. Get a free custom domain for a year on all paid plans. It's a great way to improve both your SEO and your reputation as an artist.
Ultra-fast speeds. WordPress.com boasts over 28 Content Delivery Network (CDN) servers across the globe, so your webcomic will load quickly regardless of where your readers are.
RSS and newsletter feeds. Readers can subscribe to your webcomic either through an RSS feed or via an email newsletter. You don't even have to set this up – WordPress.com handles this for you.
Read our
expert review of WordPress.com
for more details.
Free plan

✔

Templates
250+
Storage space
1GB – 200GB
Starting Price

$

4.00
Which Builder Will Help Your Webcomic Stand Out?
As a webcomic artist, you need a high-quality website builder to showcase your work and create a professional online presence.
A website builder can help you create a platform that is visually appealing and user-friendly, allowing visitors to easily access and enjoy your content. However, not every website builder will suit your content, and vice versa.
If you want complete creative freedom to customize your site, try Wix
. You'll be able to design a website that perfectly complements your webcomic's themes and art style. If you've never set up a website before,
consider SITE123
. Its intuitive drag-and-drop builder has one of the gentlest learning curves I've ever come across, and you'll get a guided tour to help you get started.
If your goal is to monetize your content, go with Squarespace
. You'll be able to earn money by selling ad space, integrating affiliate programs, and even by selling products from your e-commerce store on social media.
Here's what you need to know about the best website builders for webcomics.
Free Plan
Best Feature
Best For
Starting Price
Wix

✔

Near-limitless customization options
Artists that want to build a brand around their work

$

16.00

SITE123

✔

Easy to use with intuitive drag-and-drop tools
Artists with little to no website experience

$

12.80

Squarespace

✘

Several built-in and integrated monetization solutions
Artists looking to monetize their webcomic

$

16.00

Webador

✘

Budget-friendly pricing plans
Artists with a limited budget for hosting their webcomic

$

4.00

WordPress.com

✘

Super-customizable galleries to showcase your webcomic
Artists looking for an advanced webcomic hosting solution

$

4.00
FAQ
How do I create a webcomic website?
Making a website for your webcomic is simple. First, pick a website builder – I recommend Wix because it gives you everything you need to build a stunning website that matches your webcomic. From there, pick and customize a template. You can design your website from scratch, but I know you'd rather be working on your comic! Depending on the builder you choose, this should take you around an hour. You can either import your webcomic or embed it from another website like Webtoon. When you're ready, click Publish!
Are webcomics profitable?
It's hard to say. You certainly can make a profit from your webcomic, but it'll depend on how (and if) you choose to monetize your content. Offering ad space on your website is the traditional way to make some money, while many artists offer print-on-demand merch. You can do both on Squarespace, which is why it's my top recommended website builder for monetizing your webcomic.
What's the best web host for webcomics?
Webcomics typically involve large image files, which means you'll want to use a web host that offers high speeds so your visitors don't notice any significant loading issues. While every website builder on this list offers fantastic hosting speeds, you may prefer to manage your own hosting to guarantee the best possible speeds. If this sounds like you, then take a look at our guide to hosting your own website in 2023.
Are webcomics still popular?
Yes! Many webcomic creators in recent years have been able to secure book deals and make a living from their work. Webcomics still enjoy lots of fan involvement, which is why it's so important to offer a website with community features. Offering members-only spaces with forums doesn't just help you to monetize your content, but also to build a community around your work. Wix offers fantastic community features that'll help you build a dedicated fandom.