Top-notch layout and gallery options
are essential for showcasing your photos, and prominent contact and social media buttons will make it easy for visitors to reach you. To help you get started, I've included six great WordPress photographer themes to choose from. But if you'd rather use a website builder, that's fine too: I've put together a list of
captivating site builder templates
that'll get you inspired. Plus, if you want a truly unique design, I have a great tip on how you can
get a custom template for a super low price
. Read on to find out more.
WordPress Themes
Thanks to its integrations with third-party theme providers such as ThemeForest and TemplateMonster, WordPress has one of the biggest theme selections available. I've picked out some of the best WordPress themes for photographers in terms of design and functionality.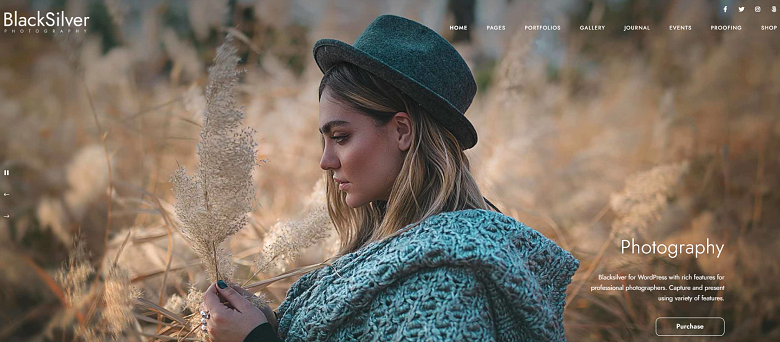 Blacksilver
comes from
ThemeForest
, and features
over 12 designs
that emphasize your photos, with
Centauri
and
Venus
being particularly eye-catching. Every design has several page layouts, including a full-screen slideshow and portfolio, plus events, blog, and landing pages. This theme lets you upload unlimited images, regardless of their size, and thanks to its
lazy-loading galleries
, your visitors won't be bugged by low page speed. Also, visitors will be able to enlarge individual photos in lightboxes or slideshows as they browse.

Blacksilver
is powered by the
Elementor website-builder plugin
, so it's super easy to customize fonts, colors, backgrounds, and more. Also, it's compatible with WooCommerce, so you can add purchase links to all lightboxes and sell directly from your page.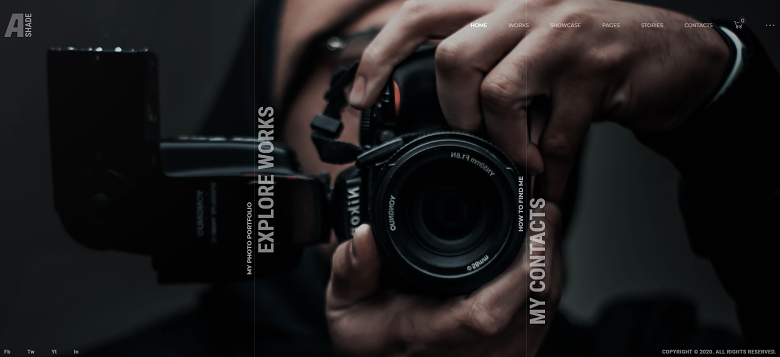 Ashade
, from
ThemeForest
, proves that less is more with its simplistic design and dark colors. The homepage contains
three sections
– a video background, a static image, and a photo gallery with slow zooming and panning effects. This theme has a neat
client proofing feature
, which lets you manage page access by creating passwords so clients can view their session photos and choose their favorites for further touch-ups. Clients also choose the type of gallery grid they want for the proofing display!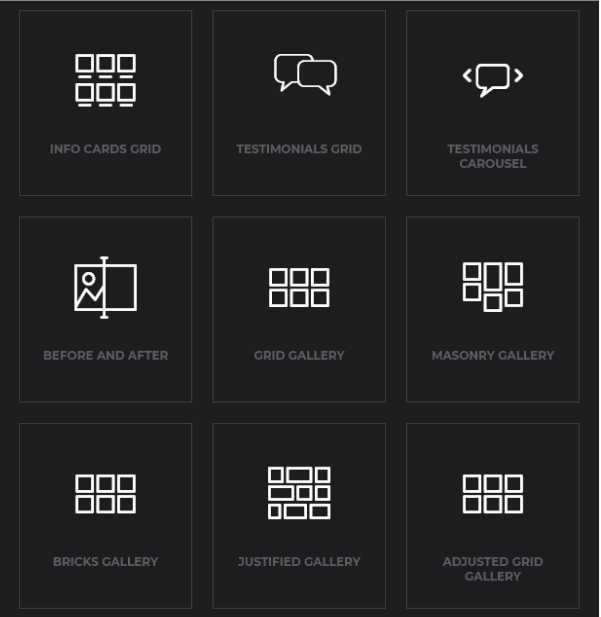 WooCommerce is pre-installed, so you can easily add an adjustable grid for listing products, a separate products page, and intuitive shopping carts and checkouts.
Ashade
is also
powered by Elementor
, which comes with great widgets for photographers, including a "
before and after
" feature that emphasizes the results of your photo processing.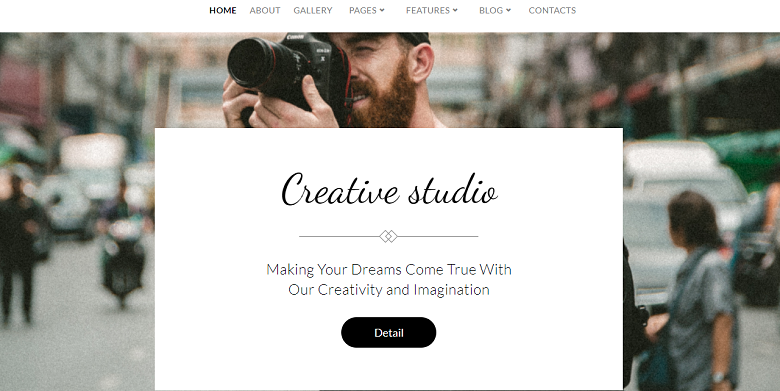 TemplateMonster's
Catch Co
features a layout that's ideal for studio photography services, with a polished and professional design and sections for discounts and special offers. Even if you don't own a studio, you'll enjoy its
intuitive interface and creative typography
. Thanks to its compatibility with Elementor, you'll be able to add widgets such as an Image Carousel, Testimonials, and Google Maps.

You can choose from several different layouts for each page and create a mega-menu with dropdown list sections. Also, there are built-in pages for your list of services and current and upcoming projects.
Catch Co
is
compatible with Ecwid
, so it's super easy to start selling your snaps.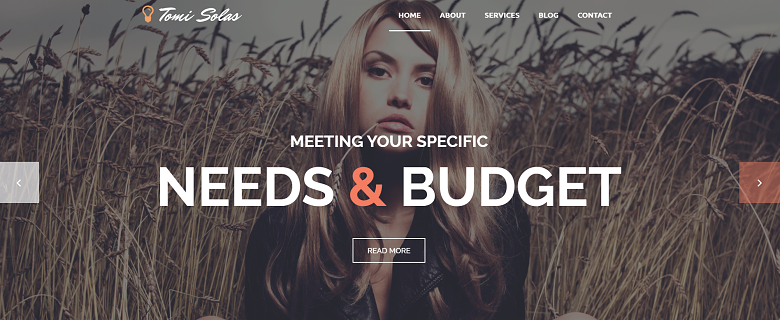 This theme comes from
TemplateMonster
and includes a services page, testimonials page, a blog, and About and Contact pages, with various layout options for each page section. The
Testimonials page has a particularly eye-catching design
with a polygon background, which places emphasis on your satisfied clients. The
transparent button design
is an elegant detail, while the large-image sliders put the accent on your work.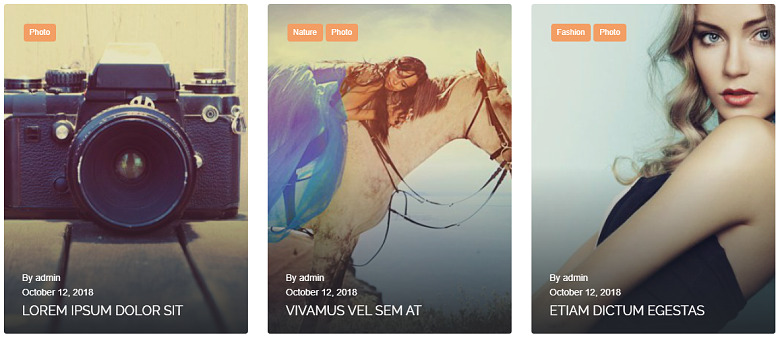 The portfolio has tabbed navigation, and each image can be enlarged with a simple click. Social media buttons are conveniently placed above Google Maps, so potential clients will have no trouble reaching you.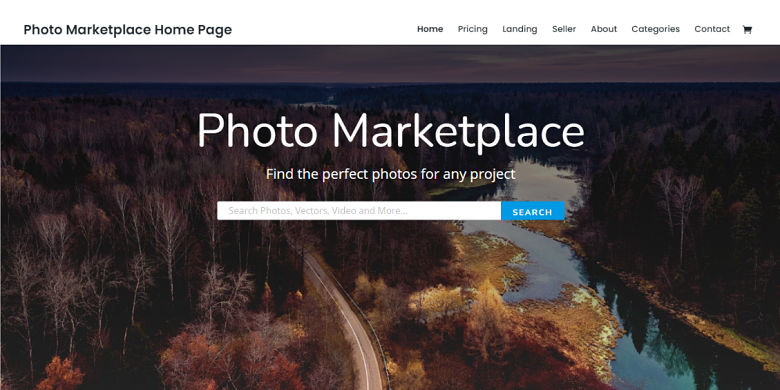 This is actually a layout pack from Elegant Theme's drag-and-drop builder –
Divi
. The pack was created specifically for online photo marketplaces, but it has a clean and unobtrusive design that any photographer will appreciate. My favorite thing about this theme is how the
simple design
plays up your photos without distracting visitors.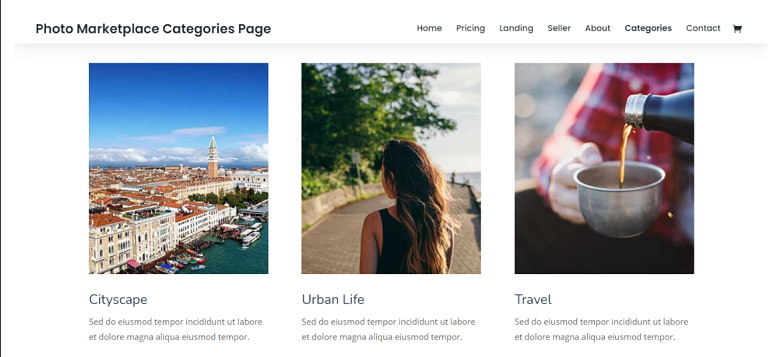 The layouts also feature some prominent text, so you can describe your services and projects and prompt visitors to learn more with well-designed CTA buttons.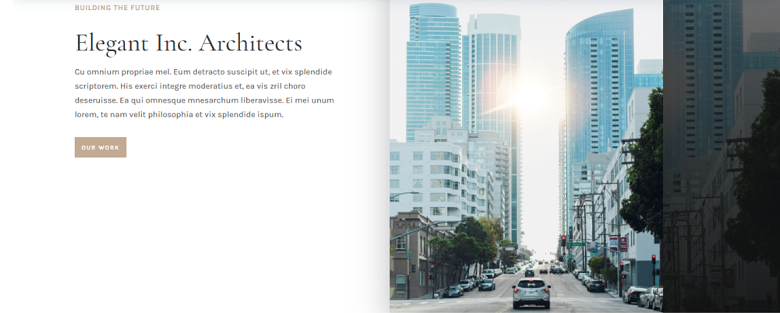 Architecture is all about shapes and spaces, and so is this layout pack from
Divi
. Rectangular shapes create a clean and minimalist look while putting your photos in focus. I also like the light/dark contrast, which adds a mysterious note to the elegant design.
Architecture Firm
features
8 page
layouts
, including pages to highlight your services and team members, as well as About and Contact pages.

A nice touch is the contact form at the bottom of the portfolio page, which allows visitors to reach out right after they view your work.
Website Builder Templates
If you're not already using WordPress, website builders such as Wix and Squarespace offer lots of photography-oriented templates that you can customize to your heart's content. Website builders are a great option in general because they're very easy to use even if you don't have technical experience. Plus, the templates are packed with features to help you showcase and sell your work.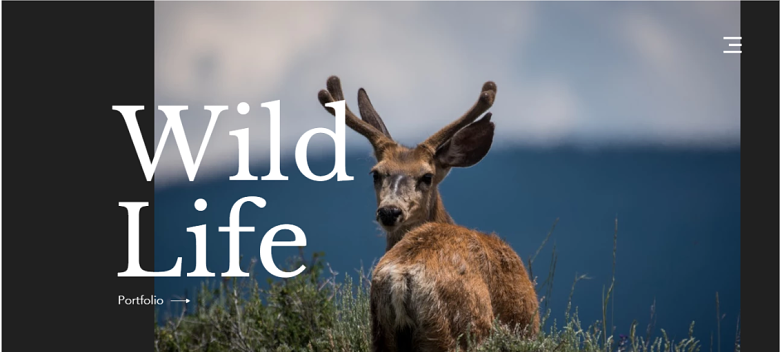 This template from Wix has a journalistic feel to it and just breathes elegance. The homepage displays
a carousel of your best photos
against a dark background to tease visitors and make them want to see more. As visitors scroll down the portfolio page, individual images are framed dramatically by the dark background, which makes every photo pop.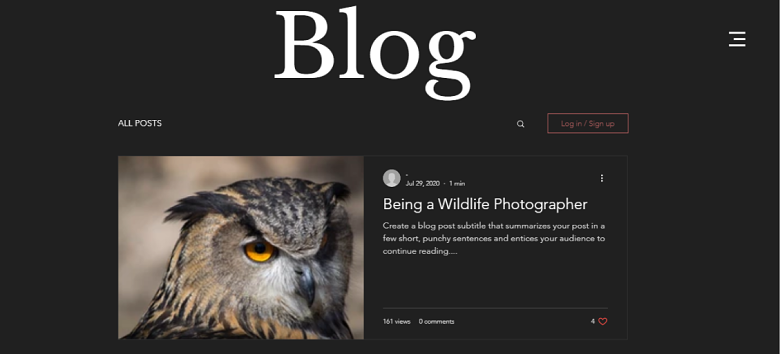 Although it's designed for wildlife photography, this template can be used for any type of work with a magazine vibe. It also has a
built-in store
, so you can immediately start selling your work.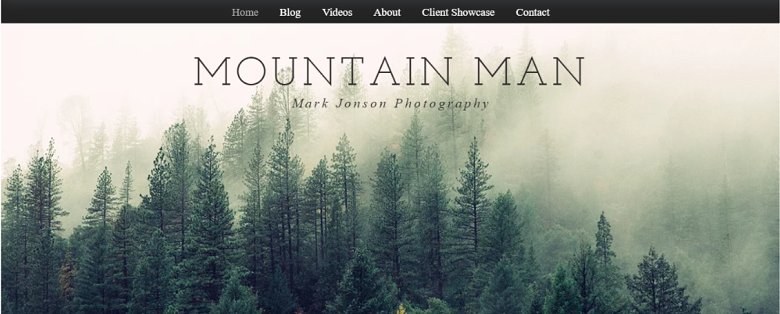 If you have a flare for writing, this Wix template will let you combine your gifts to put a unique twist on content marketing. The homepage displays your most recent
blog posts as large photos
, while text snippets below each image entice your visitors to click and find out more. The blog page lets you
categorize your posts
by topic, and the Client Showcase page displays a portfolio of your best work. I love the simple, clean design, especially the white space between photos, which lets each photo stand on its own.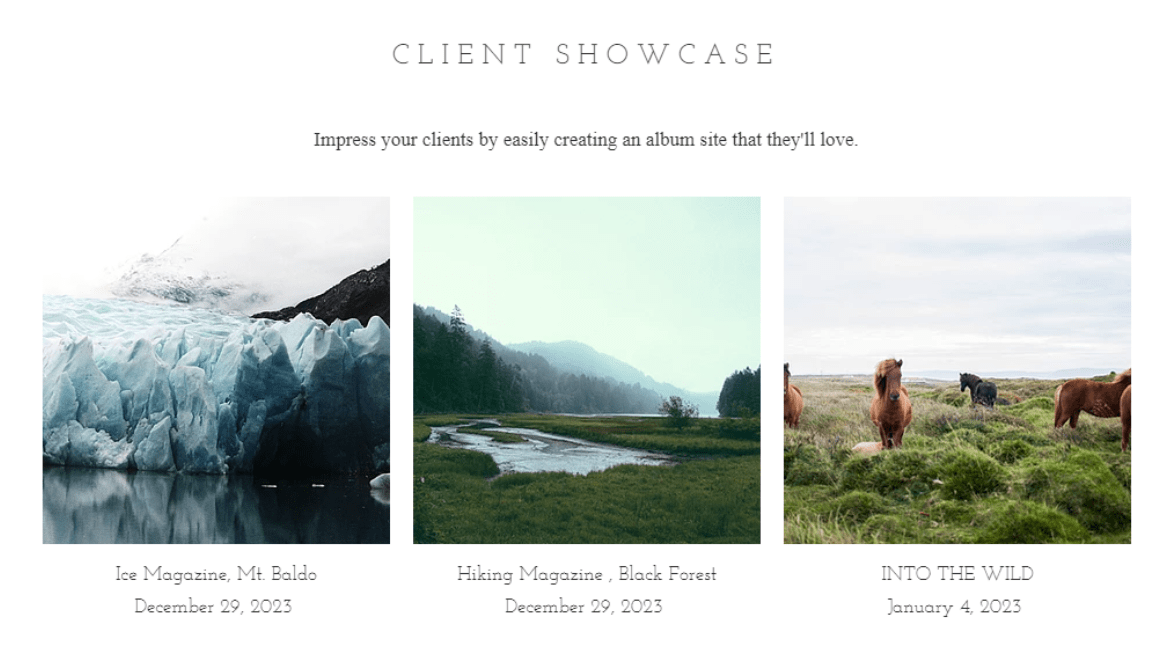 Contact info and social media buttons are clearly displayed on each page, so visitors won't have any trouble reaching you. Best of all, having a blog really boosts your SEO, so you'll get more traffic than you would with just a portfolio site!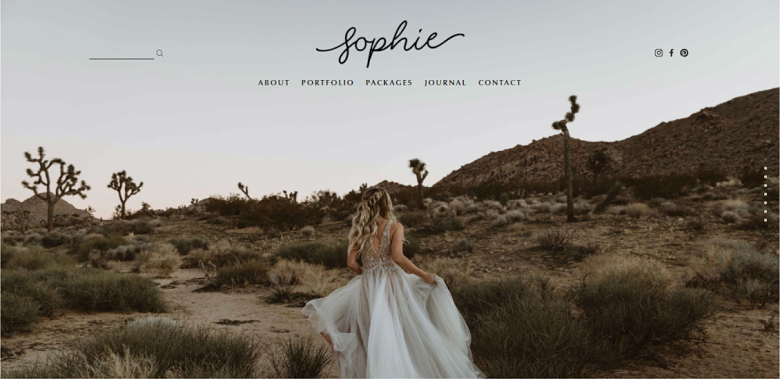 Sophie
from Squarespace is an ideal solution for wedding photographers because of its rustic, romantic feel. The template's
sleek design and full-width images
put all the attention on your photos – exactly where you want it. Template layouts include slideshow galleries, where you can display your list of services and prices. You also get a
blog page
, so you can share your expertise on documenting the big day.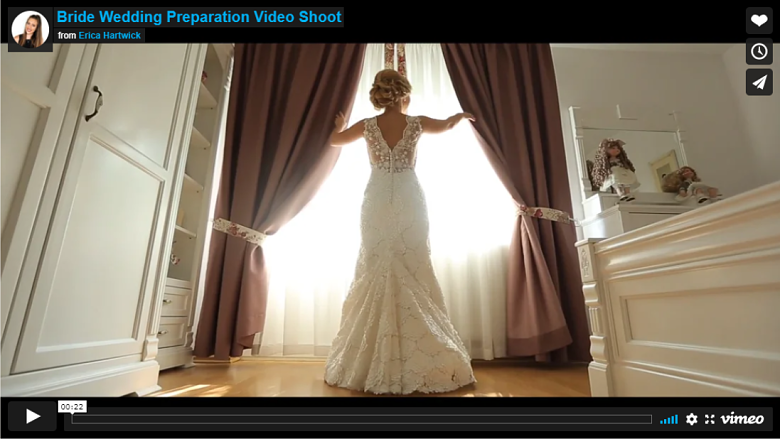 Plus, I like the subtle way this template incorporates social media icons at the top-right corner of the screen. There's also a search function on the homepage so your visitors can quickly find what they're looking for.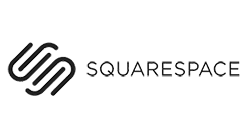 Save up to 30 % on your Squarespace plan today!
Plus get a free domain for one year!
1031 users used this coupon!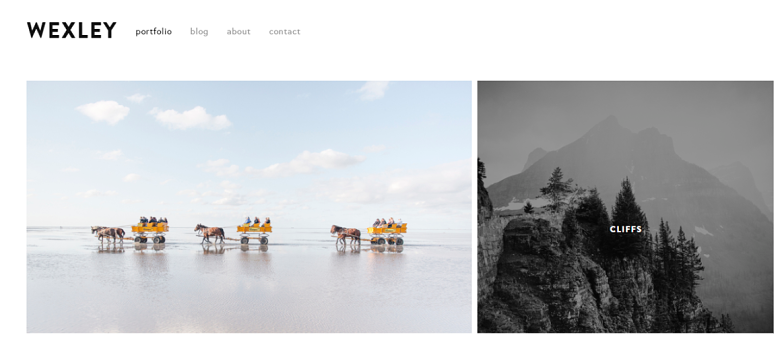 Wexley
from Squarespace has a dynamic mosaic layout, but the clean white borders make it easy to focus on individual images.
The portfolio page is presented as a slideshow
, so visitors can browse through photos using the
Previous/Next
buttons. You also get a blog page so you can share the stories behind your pics, and there are Contact and About pages you can customize to match your style, thanks to Squarespace's user-friendly editor. I particularly like the
ghost navigation buttons
at the top of the page, which bring out the elegance of this template.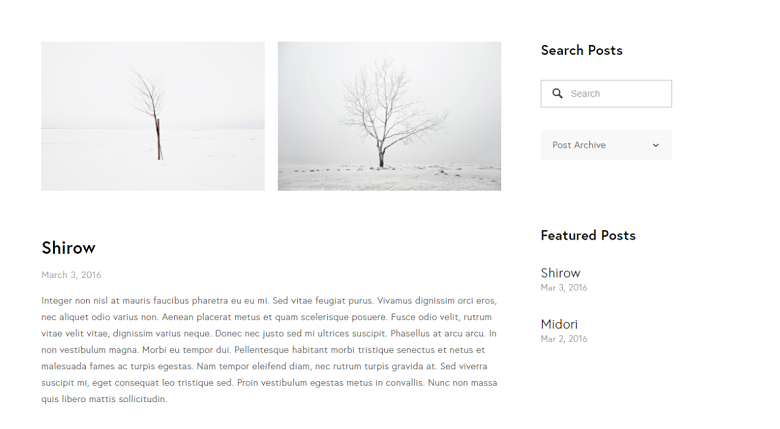 Wexley
doesn't have a built-in shopping cart, but you can quickly add it by clicking on the
Commerce
button and using Squarespace's store-builder tool.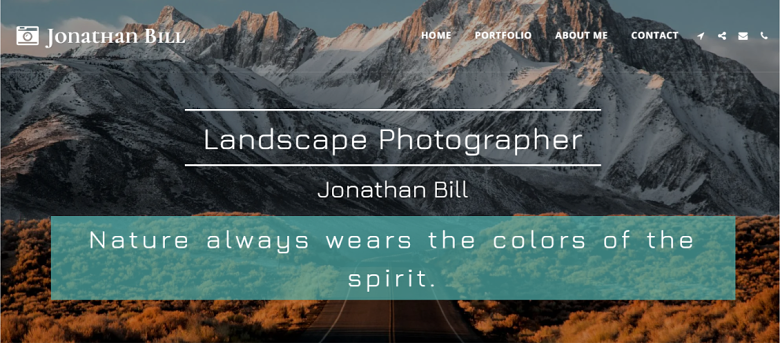 If you're a landscape photographer, this template from SITE123 will highlight the beauty of your work with full-width images that grab your visitors' attention. There are
eight gallery layouts available
, including a rounded gallery grid if you're looking for something unconventional. You have the option to choose between a single-page or a multi-page website structure, but in both cases, you'll receive a minimalist and elegant design. The portfolio section showcases your photos with ample white space, allowing each photo to tell its own story.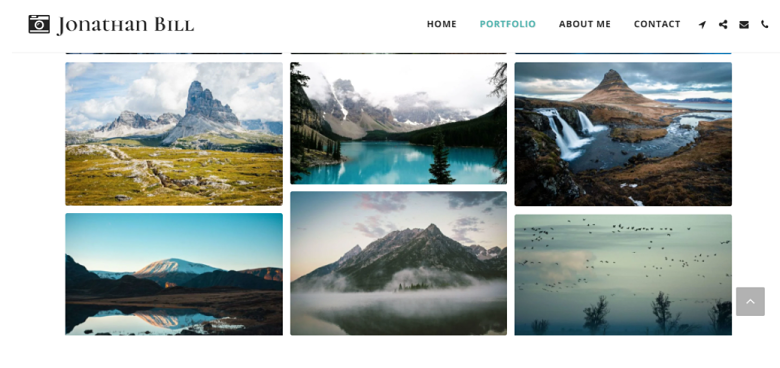 Also, when a visitor clicks on a photo, it'll expand to a
full-screen
view so they can fully appreciate all the details (for all gallery types except carousel).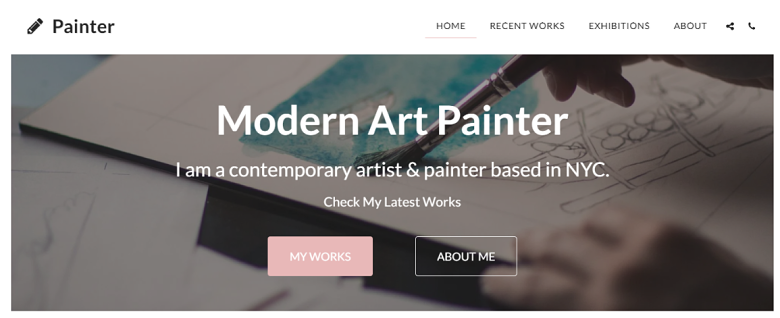 If you intend to exhibit your photos, SITE123 offers the perfect template to promote the event (and raise awareness of your work in general). You can customize the dedicated exhibition page to highlight your upcoming projects. All SITE123 templates have a similar modern design and clean look, but with
Painter
, you can create
custom categories
for images to keep your portfolio organized. What I particularly like about this template are the
My Works
and
About Me
buttons clearly displayed on the homepage, which immediately prompt viewers to learn more about your photography.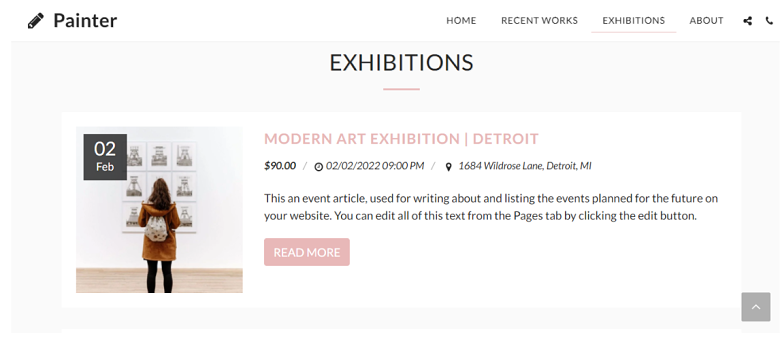 You can also add an
online store
to every SITE123 template to sell your work. If you sell your photos as digital files, you have the option to automatically upload them and email them to customers after they check out.
How to Get a Custom Template for a Great Price
If you'd rather hire a professional to design a custom template for you,
Fiverr is worth considering
. This platform allows you to get in touch with
top-class web designers
who can create a unique template that suits your needs. And in addition to saving time, you'll save money too – Fiverr is quite affordable, as the name suggests. For example,
Bilalkhawaja
 has been working on Fiverr for over 4 years, and he specializes in website development. He has exceptional graphic design skills, as seen in his templates' clean and elegant look.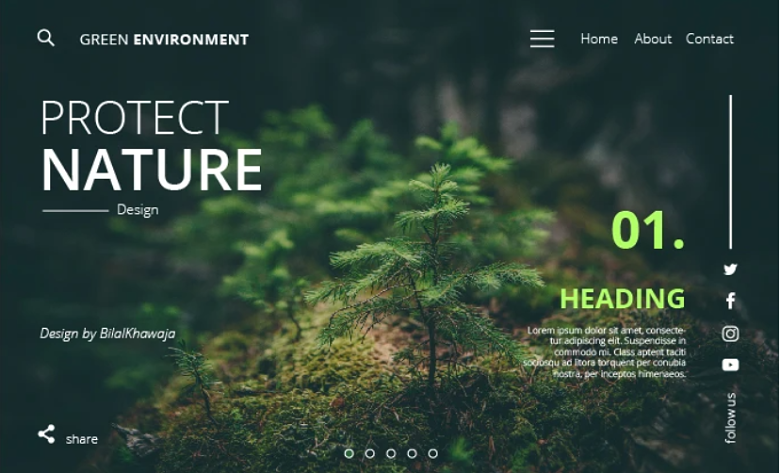 Ruchi_bhut
is another experienced UX/UI designer who specializes in branding and logo design. She creates professional and modern designs that focus on gorgeous images.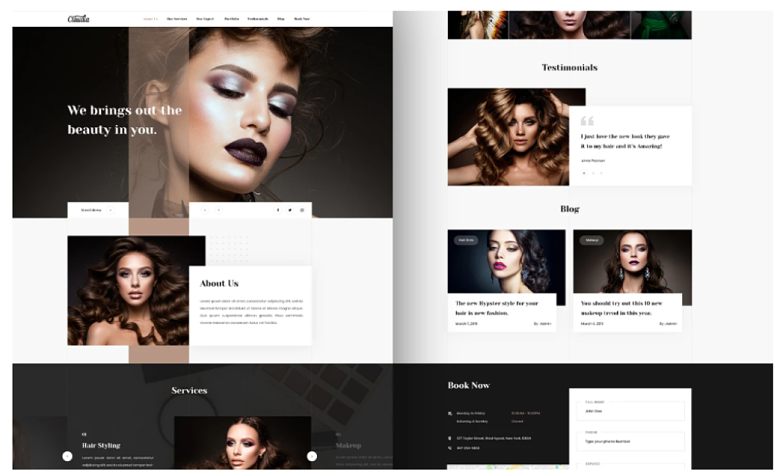 Choose a Template That'll Put the Spotlight on Your Photos
If you're already using WordPress, the themes on this list will make your photography website stand out. If not, you can try one of the templates I've highlighted from website builders like
Wix
or
Squarespace
, which are extremely easy to use. Alternatively, you can
hire a designer from Fiverr
 to create a custom template so you get exactly what you need.
FAQ
Do I need a website for my photography?
Apart from giving your business a more professional look, having a photography website can help you maintain brand consistency. You decide how to design your site, which photos to include, and how to display them, so you have full control over your image and presentation. The good news is that – with the right platform – building a website can be super easy. We've put together a list of the best website builders in 2023 to help you get started.
What is the best website builder for photographers?
It all depends on your needs. Photography-specific platforms such as Zenfolio offer great features like booking tools, password-protected galleries, and free marketing campaigns. But on the other hand, a general-purpose website builder gives you all of these features, plus more templates and customization options. Wix, for example, is less expensive than Zenfolio and gives you more creative control over your site's look and functionality (even on the free plan). Squarespace doesn't have a free plan, but it offers extensive e-commerce features, while WordPress probably offers more themes than any other CMS. If in doubt, take a look at our list of the best website builders for photographer portfolios to make an informed choice.
How do I make my photography website stand out?
A sleek and modern template design will highlight the quality of your photos, as will an innovative gallery layout with sliders or animations. However, your template design shouldn't distract viewers from your photos, so a minimalist and elegant approach that brings your images to the fore is always a good choice.
How do I create a free photography website?
Wix and Weebly offer free plans with lots of features if you just plan to showcase your photos. If you want to sell your work online, though, you'll need to subscribe to a paid plan. A paid subscription will also give you access to lots more customization options and tools, so it could be well worth it. To build a great photography website without breaking the bank, check out our coupon page.