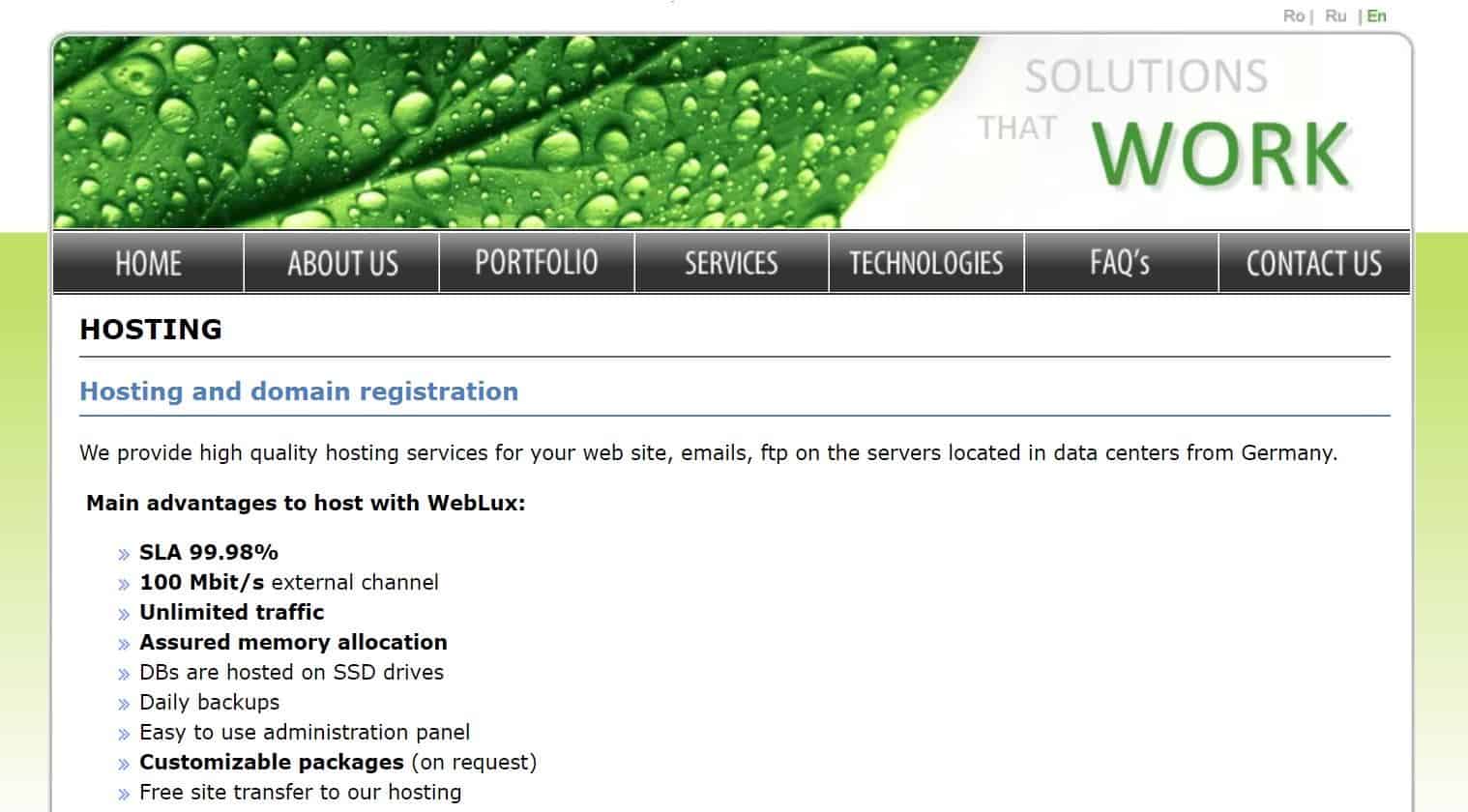 Moldovan-Russian company WebLux was established in 2009 to provide expert solutions for web design, web development, SEO, and e-commerce to small and large businesses. As something of a sideline, the company offers web hosting and domain registration services.
In addition to its local customers, WebLux serves customers in Germany, the U.K., the Netherlands, and the U.S. Its website is available in English, Russian, and Romanian.
Features and Ease of Use
WebLux prides itself on providing top-quality web design solutions, but (in my opinion) the company can't be as proud of its web hosting services that are limited to shared hosting and domain registration.
The shared hosting service includes:
Unlimited bandwidth
98% uptime guarantee
Plesk control panel
Linux or Windows
MySQL or Microsoft SQL
PHP support
Daily backups
SSD storage
Free website transfer
WebLux has a data center in Germany that allows you to host 1-3 websites depending on your subscription. You can also get from 500 MB to 1 GB disk storage for your website, and 750 MB to 1 GB email storage for 3-10 email accounts.
All hosting accounts use the Plesk control panel. Although I personally prefer the performance of cPanel over Plesk, the provided control panel's user-friendly interface makes it still a good option for non-tech-savvy users.
Pricing and Support
WebLux offers three web hosting packages: WEB, Solution, and Lux. The Solution and Lux plans support both Linux/PHP/MySQL and Windows/Microsoft SQL whereas the WEB package only supports Linux/PHP/MySQL.
Although annual hosting prices are shown on the WebLux website, you are invited to "please email us or submit your request through our online quote form" to get a price quote. For website design/development, you pay an initial deposit followed by the balance once your website is up-and-running. And you get a one-year warranty on your website.
I wasn't super-impressed with WebLux support. As live chat isn't an option, I sent an email inquiring about the web hosting services. The response I received was somewhat uninformative: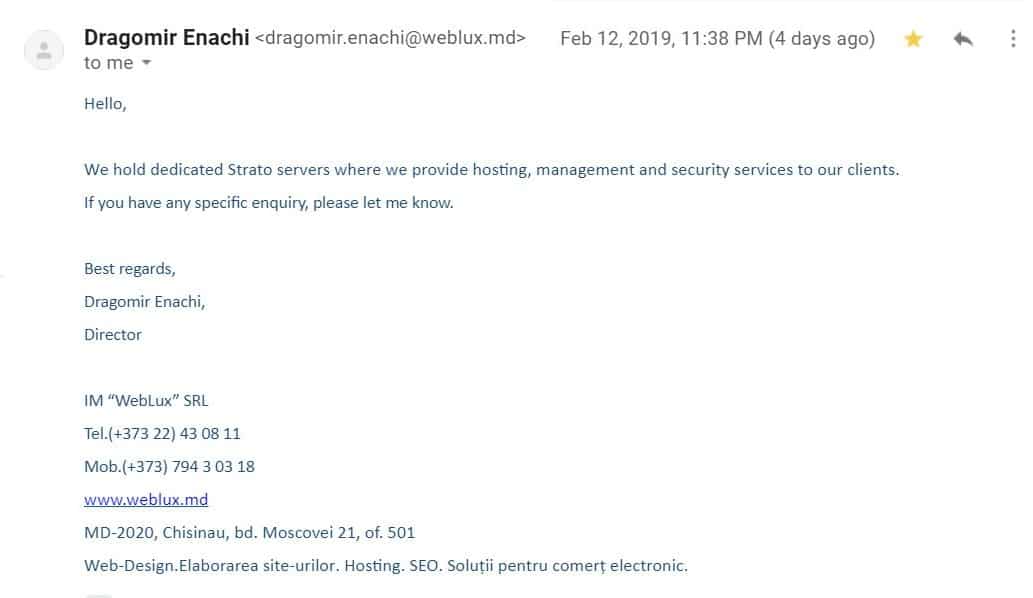 Since the FAQ section offers limited information, the quickest way to obtain accurate support responses appears to be through telephone communication.