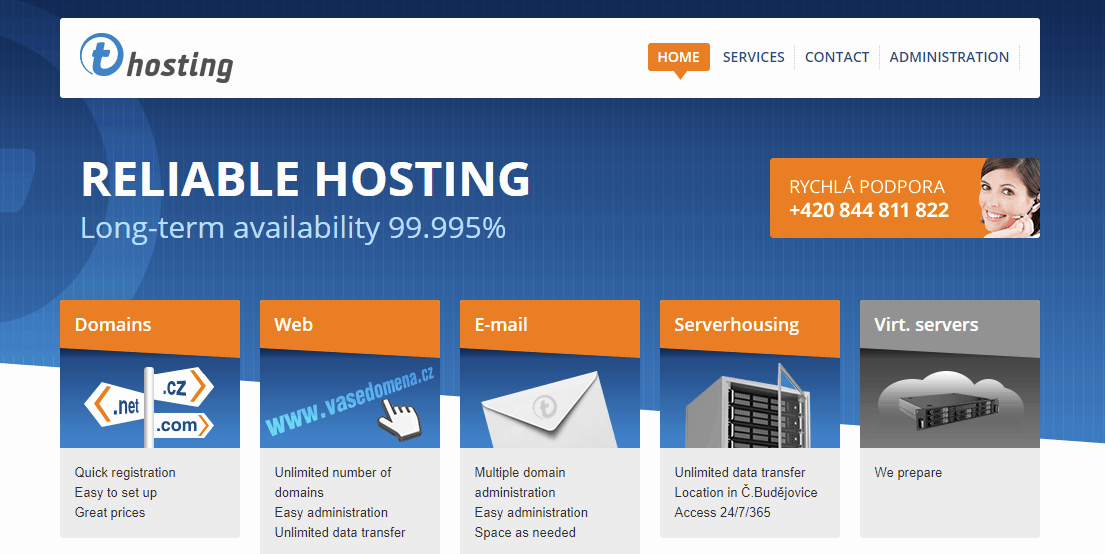 Launched in 2014, thosting offers web hosting, servers, domain registration, and emails. The company is located in the Czech Republic. In June 2019, it transferred ownership to ZooControl sro, and its servers are located in České Budějovice, Czech Republic. The website is in Czech only.
Features and Ease of Use
thosting offers several shared hosting plans with varying features for small to medium business websites. If you take any of its plans, you'll get the following:
99.95% uptime
Daily automatic backups
Unlimited traffic
Anywhere from 100MB to 50GB storage
Backups are kept for 14 days so that you get a full two weeks to restore each version of the daily backups.
The company provides its own custom control panel. Although simple, it doesn't provide lots of sweet features or tools like you get with cPanel or Plesk.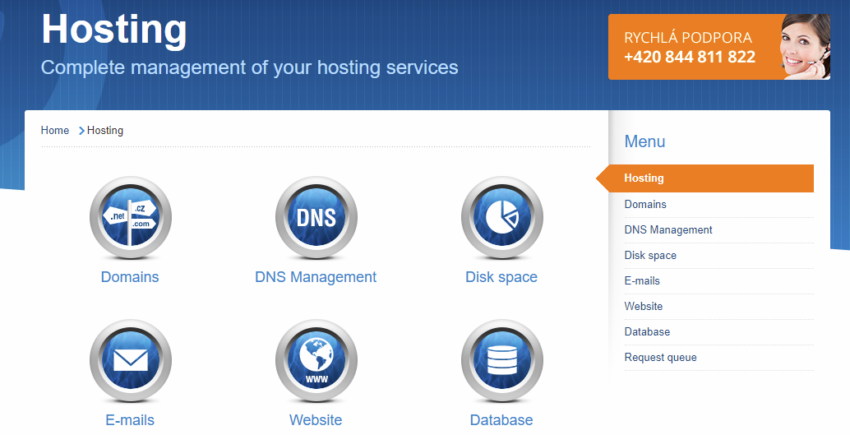 Also, it doesn't support much more than PHP. For example, for websites programmed with Python, you'll have to look elsewhere.
thosting allows shell access to encrypt your data in order to protect you against would-be attackers looking to sniff your user information and passwords and other sensitive information on your server. The web host also allows customers to create and run cron jobs.
All of that doesn't matter to beginners, though, since they don't know how to use them. Features like installers and website builders are more in line with what beginners will need, however, thosting doesn't provide any of those.
Pricing and Support
Out of the five provided shared hosting plans, one is free. It offers 100MB out of which 50MB is for databases. You can also create emails and store them in the same 100MB. This free plan works for testing; you can upload a simple website and see how well it works.
The paid plans aren't expensive. They are quite affordable but you can't pay for a monthly subscription, only 12 months at a time. The payment processor is GoPay and you can use a credit card, bank transfer, GoPay account, or superCASH to pay.
thosting offers six server plans but it doesn't provide details on what it offers on them. For these plans, after placing an order, the customer service team will contact you before you can move forward with payment.
Although server surveillance is 24/7, technical support agents don't work 24/7. You can reach live support via phone between 8:00 AM and 4:30 PM Central European Summer Time on Monday through Friday. You can also contact the support team via email.
I sent an email and got a reply about three days later.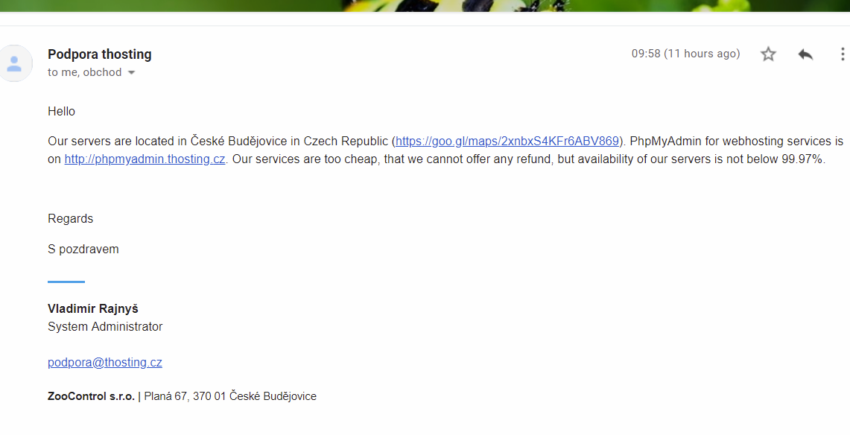 You can utilize the knowledge base to avoid the need to wait for customer support to become available.