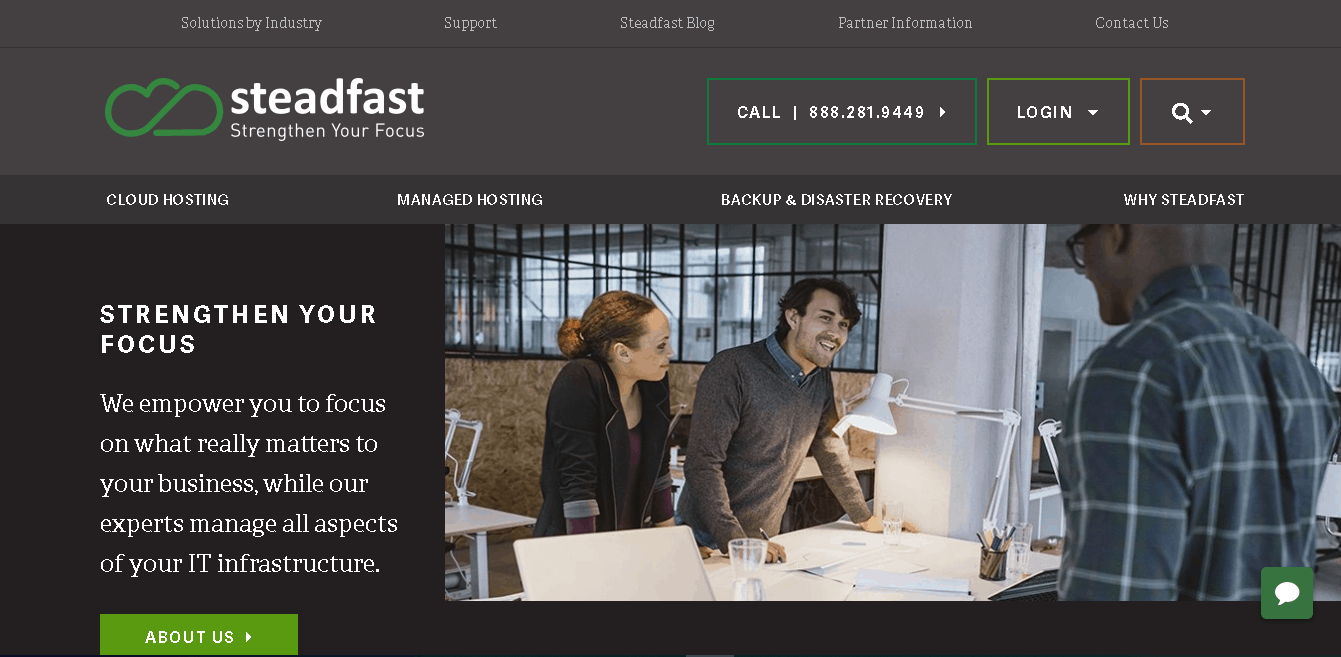 Chicago-based Steadfast offers a range of hosting solutions including cloud hosting and managed hosting, plus backup and recovery services, from three secure data centers. The company leverages the best-in-class hosting technologies and the expertise of real onsite engineers to deliver excellent hosting services.
The Steadfast website is in English.
Features and Ease of Use

Steadfast's dedicated servers and VPS might not offer as many features as regular web hosting packages, but they do the job they are designed to do. Here are some of the highlights:
Linux/Windows OS
OS patching
Real-time monitoring
Proactive response
SSD storage drives
99.99% uptime SLA
24/7 support via telephone and email
Microsoft Office 365
Cloud backups and recovery
You won't be left on your own once Steadfast sets up your servers. They actively monitor their systems and performance using advanced monitoring software, and their admin team is always ready to deal with threats and respond to any issues that may arise.
As well as VPS and dedicated servers, Steadfast also backs up its customers' IT infrastructure to ensure continuity in the event of a disaster. Backups can be done onsite or at a certified offshore facility.
Steadfast's cloud hosting customers can enjoy on-demand scaling and freedom from the need to operate costly and cumbersome hardware in-house.
Pricing and Support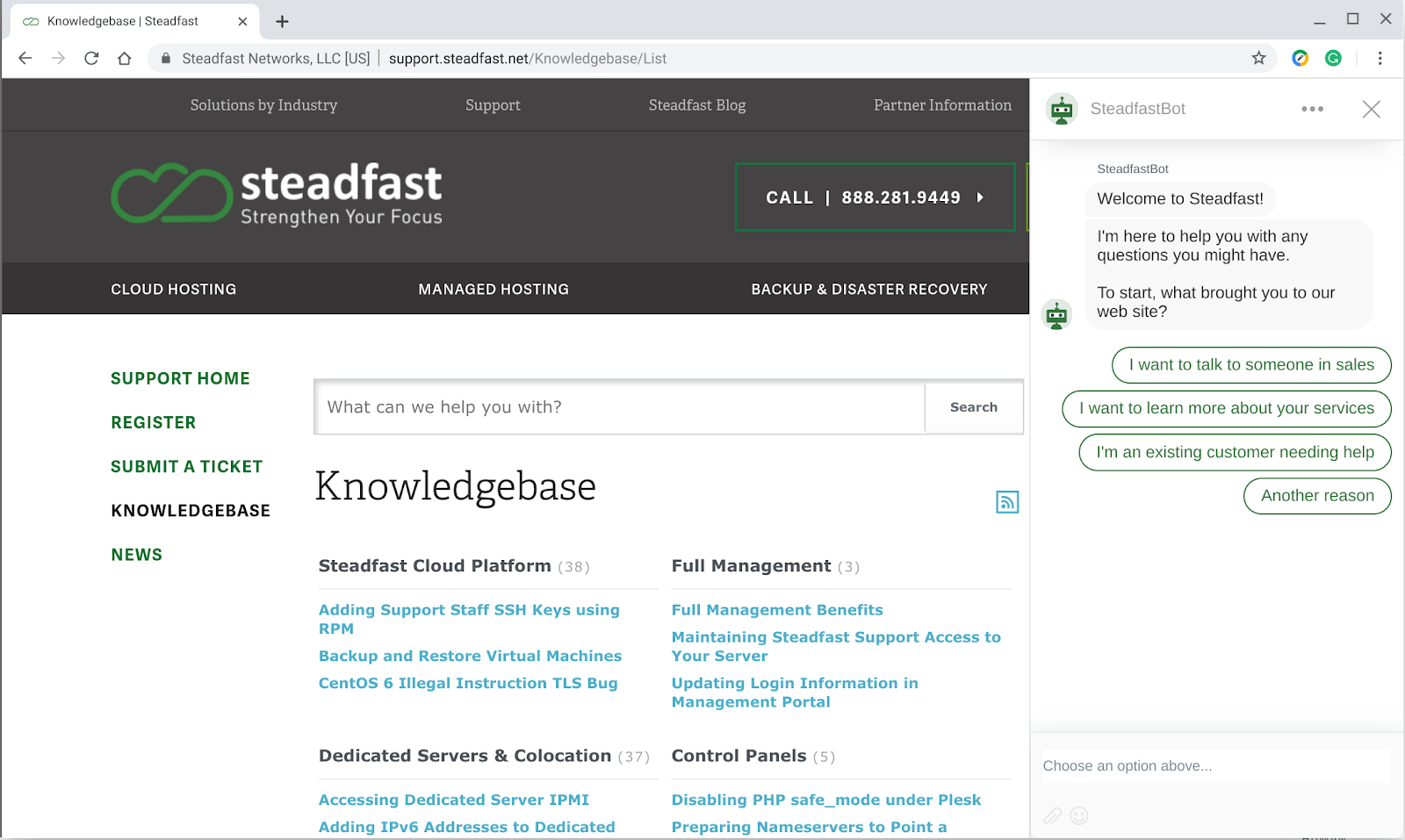 Although the Cloud VPS and dedicated server prices might look expensive compared with regular shared web hosting, the fact is that they're cheaper than the big cloud vendors. I like Steadfast's steadfast commitment to helping customers slash their capital expenditure, and you can save up to 40% when you submit a request for a server or VPS service with this company.
Steadfast provides 24/7 technical support via telephone and an online ticket platform. Data centers are staffed by skilled engineers who typically respond within seven minutes. There is bot-based live chat support (see below), but I did also manage to talk to a human support agent when necessary. For self-support, the knowledge base is pretty well populated.