Sixcore is a small hosting company that simply isn't a match for big brands like
Hostinger
. The bigger hosting companies simply offer a better price for similar configuration.
Sixcore is a brand of Japanese company X Server Corporation, which was established in 2004. Thanks to this company's ample experience in server operation and maintenance, accumulated over many years, Sixcore can offer high-performance, high-quality rental servers as well as domain registration, domain management, and security enhancement services such as proprietary SSL certificates.
Servers are located in Japanese data centers that have several security measures, including 24/7 surveillance, room access controls, earthquake countermeasures, fire prevention systems, and blackout countermeasures.
Sixcore's website supports Japanese, and it translates poorly into English.
Features and Ease of Use
Sixcore offers four shared server plans (S1, S2, S3, and S4), and all except for the S1 plan provide a free domain. Some of the other features of these four plans are:
5 to 10 domains
50 GB to 200 GB disk space
14 Tbps bandwidth
100 to 400 subdomains
Unlimited email accounts
10 to 40 FTP accounts
5 to 20 MySQL databases
Ability to use your own SSL
Automatic backups
Perl, PHP, Python, and Ruby programming support
A one-click installer lets you install popular programs such as WordPress and EC-Cube. Robust security measures include a web application firewall (WAF), Cloudmark spam software, and F-Secure's antivirus program.
Servers are equipped with the latest high-performance 16-core CPUs and a large memory capacity of 96 GB memory. These servers are owned by Sixcore (or its parent company) and are managed in-house. Sixcore restricts the number of users using each server, thus ensuring fast and stable website operations for customers. RAID 10 replicates your data so that you are protected against disk failure.
Pricing and Support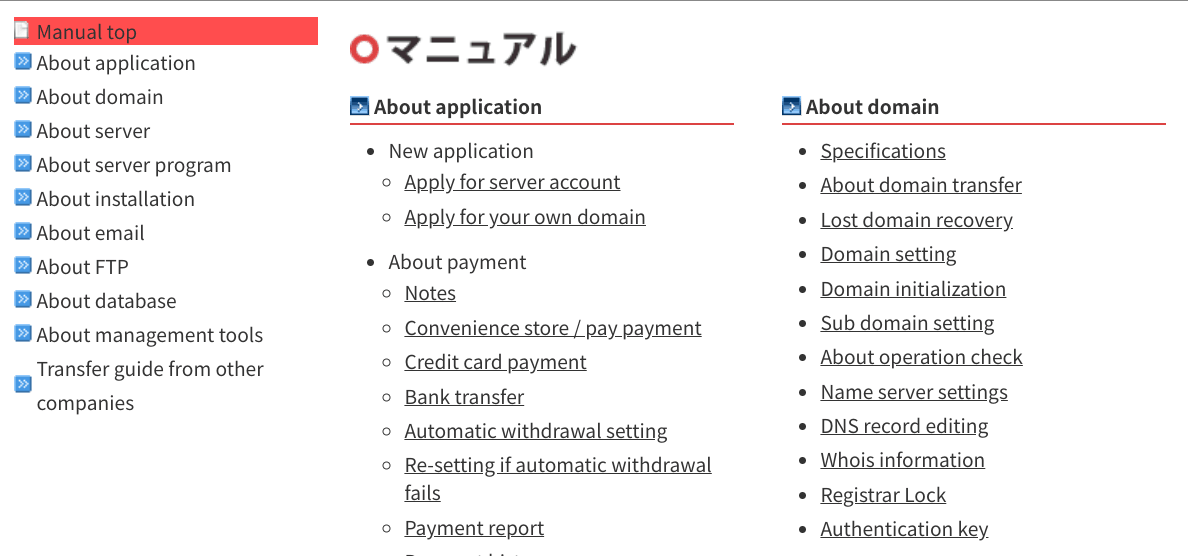 Sixcore's shared hosting plans are incredibly costly; up to five times the global industry average, and even high for the expensive Japanese market. You pay for plans in Japenese yen (JPY) by bank transfer (incurs a fee), credit card, debit/prepaid card (which may depend on the card issuer), or at a convenience store (such as 7-Eleven). Available billing cycles are quarterly, half-yearly, and yearly.
You can take advantage of a 14-day free trial period that runs from the server application date to the payment due date, and Sixcore also offers various speed tests to check rental servers' response times before you buy a plan.
Although you can supposedly contact this company's customer support team via telephone, support ticket, or email (via an online form), my exploratory email went unanswered. Fortunately, those seeking self-support resources can find a failure and maintenance information page, an F.A.Q. page, and an online manual. The only downside for someone like me is how well these resources translate into English.