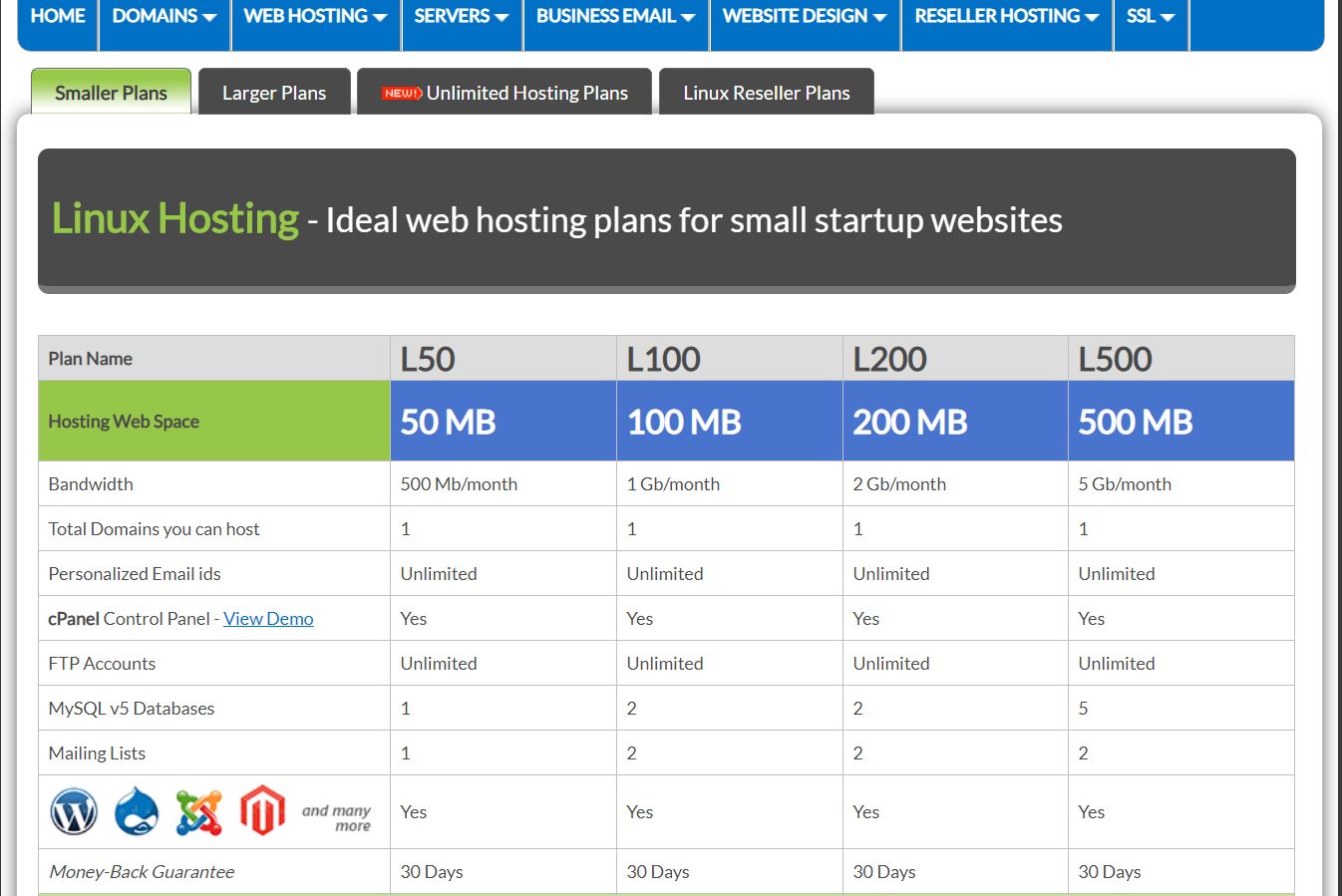 Relicons Technologies was founded in Bangalore (India) in 2002 as Amity Infotech, since when it has built a substantial client base including big names such as Yahoo India and IBM. This company offers customers in India and around the world a wide variety of hosting solutions, domain registration services, corporate email services, web design, and SSL solutions.
Relicons' English language website looks a little dated by today's standards but is by no means unattractive.
Features and Ease of Use
Relicons Technologies offers a broad range of hosting solutions from lightweight Linux and Windows shared hosting plans to state-of-the-art cloud-based solutions. Some the shared hosting features you can look forward to are:
cPanel for Linux and Plesk for Windows

99.9% or 99.99% uptime guarantee

One-click app installer with 30+ pre-installed scripts

Unlimited subdomains, FTP accounts, and email accounts

Free site-building tools and free website/MySQL transfer

Support for CGI, Fast CGI, Ruby on Rails, PHP 5, Perl, Python, and SSI
Relicons Technologies provides useful features for beginners and advanced users alike; from site-building tools and free transfer to support for plenty of programming languages.
On the other hand, the 30-or-so installation scripts are far too few in my opinion, and I would have liked to see SSL thrown in for free. Note that you can purchase SSL certificates. It's also slightly confusing that you can see 99.9% and 99.99% uptime statements on the same web page, which might not sound like a significant discrepancy, but in hosting terms, it is.
Pricing and Support
Whether you choose a basic shared hosting plan (Windows or Linux) or an unlimited one, Relicons Technologies offers highly competitive prices compared with major U.S. providers. For example, you can pick up one of the four  "Smaller" Linux shared hosting plans with web space varying from 50 MB to 500 MB and bandwidth ranging from 500 MB to 5 GB per month. The higher Business, Professional, and Ultimate plans cost a few dollars more but come with larger disk space (from 20 GB and 40 GB) and bandwidth (between 200 GB and 400 GB).
Continuing with the good news, there are no setup fees, and all packages are covered by a full 30-day money-back guarantee. You also get a free domain name with the "Unlimited" subscriptions.
You have the option to select annual, biennial, or triennial billing cycles, and Relicons Technologies accepts multiple payment methods such as credit/debit cards, PayPal, Western Union, bank transfer, cheque, or cash payments.
Trying to get support from Relicons Technologies proved difficult for me. I couldn't find the answers I wanted in any self-support resources, so I had to resort to trying to summon one-to-one support. That's when I discovered that the 24/7 chatbot is all but useless since it almost always asks you to contact customer support via email, ticket, or callback. I received no responses to my exploratory approaches. On the plus side, the remote access option could come in handy for troubleshooting problems.