Founded in 2014, Jagoan Server Communication provides customers with shared hosting, VPS, cloud VPS, and dedicated servers. It makes use of local and international servers and a fantastic 24/7 support staff to meet the hosting needs of its customers. Its primary data center is located in Jakarta, Indonesia, and its office is in Bandung, Indonesia. Services and support are available in Bahasa Indonesian and English.
Features and Ease of Use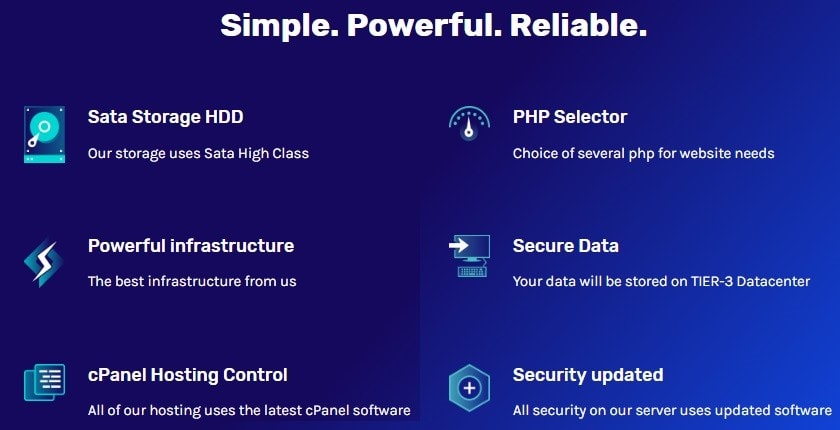 Jagoan Server Communication offers a number of hosting packages with features to empower its users to build, manage, and host multiple websites. Here are a few of the features you'll get as standard:
From five to unlimited add-on domains
Unlimited monthly bandwidth
Unlimited email accounts
PHP 7 support
Softaculous app installer
HDD storage for shared hosting
Other than that, Jagoan Server Communication has a rather standard99.9% uptime guarantee.Shared hosting accounts are powered by the Apache web server and the CloudLinux OS. Customers who sign up for thePremium or Silver plan get free .com domains and free SSL, which they can use to secure their websites.
One value-added feature of this company is its inclusion of a global CDN with all shared hosting packages. This is typically offered only with higher-tier packages at other companies, so it was a nice surprise to see Jagoan Server giving this to its customers for free.
In case you need more customization options or dedicated resources for your business, you may want to consider Jagoan Server's cheap Singapore-based VPS or dedicated Indonesian hosting.
There are two things you have to take note of with this host, however. Firstly, if you're going for shared hosting, you'll be on SATA HDD storage rather than SSD. Secondly, Jagoan Server doesn't provide any backup services, so you'll have to make sure to handle this on your own.
Pricing and Support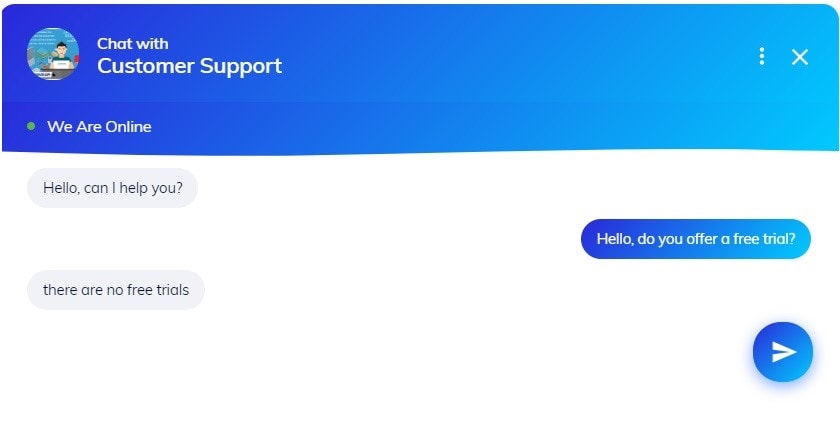 I didn't realize how cheap Jagoan Server's hosting packages were until I did a Rupiah to USD conversion. For a nominal fee each month, you can get shared hosting that can support a minimum of five websites. What's more, the company offers discounts to customers who sign up for one year or more.
Customers can pay for their domains and hosting packages using PayPal or bank transfers. However, it appears that the company can only support a limited number of customers: when I tried to purchase a hosting package, I was told that they'd run out of stock for my chosen plan and had to suspend orders temporarily.
There's no money-back guarantee clearly listed with Jagoan Server's web hosting packages, so I took a closer look at the company's terms and conditions. It turns out that no refunds will be given for any reason whatsoever, which is disappointing.
Out of curiosity, I sent a text to the WhatsApp/Telegram support number to inquire about the availability of a free trial, as I hadn't received a response from the company's live chat. The response I received was straightforward: free trials are not currently available.
If you can't get a hold of customer support on the phone or via WhatsApp, I'd advise you to send an email instead. Online ticketing support is the other option for anyone who's not in a hurry to get help. In my experience, response times are anywhere between one hour and 24 hours. Also, you may want to refer to the tutorial/FAQs section for answers to simple hosting problems.