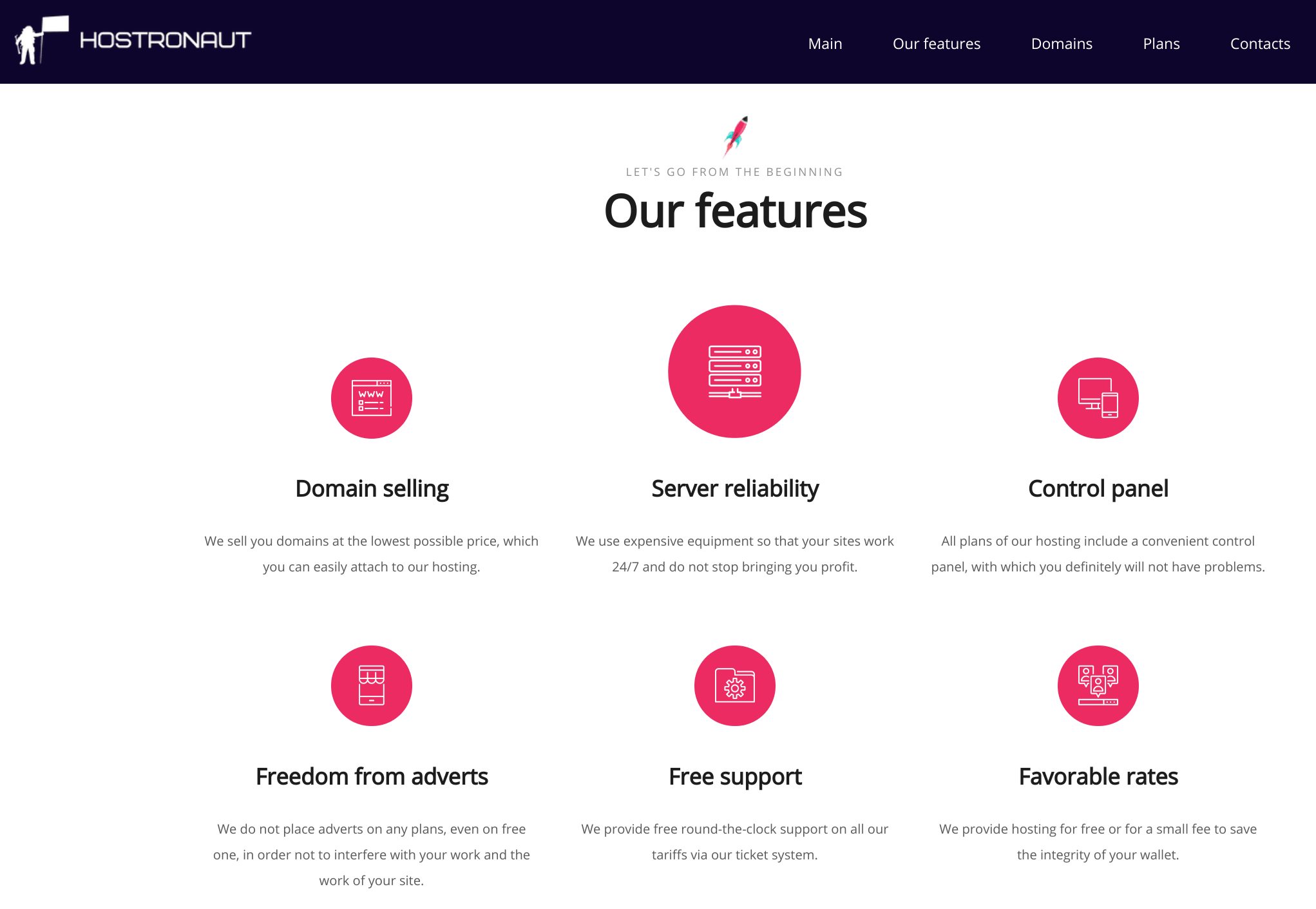 Russian host Hostronaut has two websites: an English-language one at
hostronaut.net
and a Russian-language one at
hostronavt.ru
(note the "v"). The Anglicised "Hostronaut" (rather than "Hostronavt") chimes with the websites' astronaut logos.
Either way, Hostronaut appears to be simply a reseller or referrer for hosting services provided by other hosts: iFastNet and TimeWeb.
Features and Ease of Use
Whichever vendor website you visit, you will find a free hosting plan provided by iFastNet. Once you've registered for this free plan, the control panel provides several user-friendly features, including:
IP blocking
SSL/TLS
Cloudflare CDN
Site builder
Softaculous installer
SEO tools
PHP version selector
The English-language website also advertises two pay-for hosting plans provided by iFastNet whereas the Russian-language website also advertises two pay-for hosting plans and three VDS plans provided by TimeWeb.
Pricing and Support
When translated into U.S. dollars, the Russian ruble prices on the Russian-language website appear to be lower than the U.S. dollar prices on the English-language website. But remember that the pay-for plans have different underlying providers on the two websites. In both cases, the free plan is obviously free.
All this talk about the differences between the two vendor websites may be merely academic, because I'd be inclined simply to visit the websites of the underlying providers — iFastNet and TimeWeb — themselves. This view is further backed up by the fact that Hostronaut's support team doesn't respond (at least to me), and the only self-support resources are available via the third-party providers, for example: