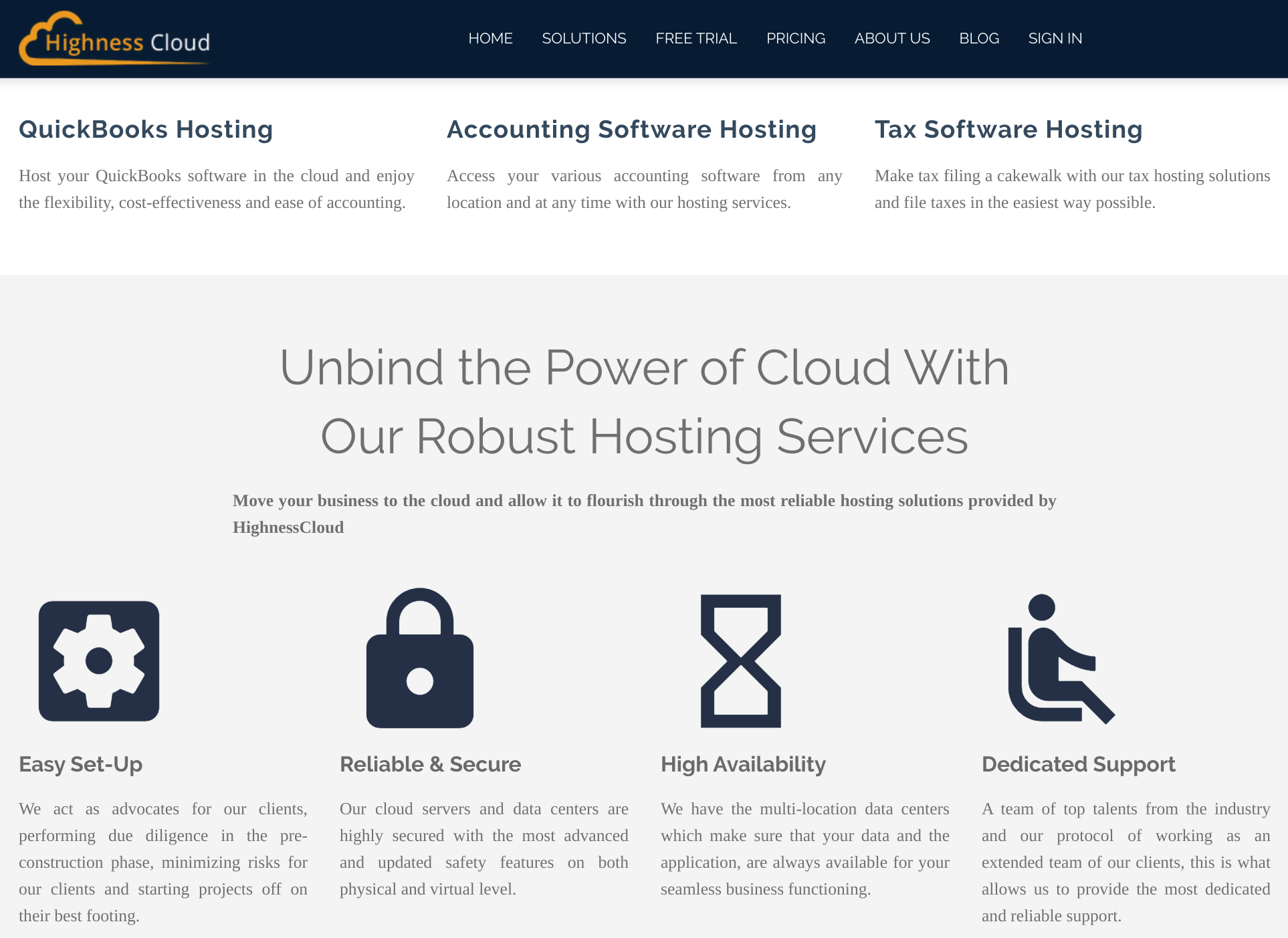 Highness Cloud was founded in 2010, and according to its LinkedIn page, it is headquartered in Phoenix, Arizona.
Rather than providing generic shared web hosting, this company hosts popular accounting and tax applications in the cloud. I'm talking about accounting software such as QuickBooks, Sage, Quicken, and Peachtree, and tax applications such as Lacerte, Drake, ATX, and ProSeries.
Highness Cloud's website supports the English language.
Features and Ease of Use
Highness Cloud offers one QuickBooks cloud hosting package, three tax software hosting packages, and four hosted accounting packages. The QuickBooks cloud hosting package provides:
Full-featured QuickBooks
Free setup
99.995% uptime
3 GB data storage per user (with paid add-on storage available)
Compatibility with a range of devices
Antivirus
Daily data backups
Remote printing
Since data is hosted in the cloud, it is backed up daily at multiple locations. You also benefit from various security layers.
Pricing and Support
Highness Cloud's accounting hosting is priced competitively, but this is pretty specialist stuff with few competitors. You can pay in U.S. dollars on monthly to annual billing cycles, with 16% discounts for annual hosting. A seven-day free trial is available.
24/7 customer support can be accessed by telephone, email, or live chat (with one-minute response times). The not-so-good news is that my pre-sales support approaches were ignored. Limited self-support resources are available via the blog: