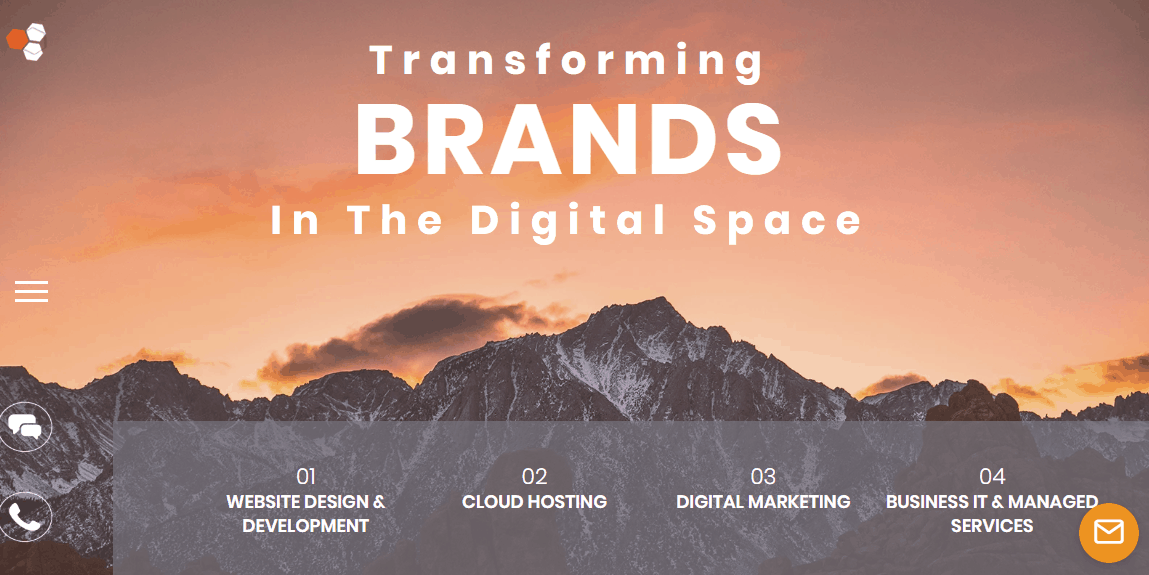 Established in 2013, Digital Accord offers website design and development, domain names, digital marketing, shared hosting, Virtual Private Server (VPS), colocation, and dedicated servers. It serves clients in Australia with data centers located there as well, and its website is available in English only.
Features and Ease of Use
Digital Accord offers three shared hosting plans with features that are more than enough for small business websites and personal blogs. Customers on them enjoy the following features:
From 5GB to 45GB disk space
From 10GB to 75GB bandwidth
On its highest plan, you can get an unlimited number of subdomains and an unlimited number of email accounts. On the other two plans, these are limited to two subdomains and five email accounts, and 20 subdomains and 15 email accounts.
It provides IMAP mailing on its hosting plans to enable you to access your email on the go. IMAP basically allows you to sync your email across all devices. POP will just deliver it and that is it. No syncing. With POP, you'll need to keep deleting the same email. However, if you prefer POP connections, you can get email hosting from another provider.
The control panel provided by this host provider is cPanel. Whether you're a beginner or an expert, this control panel is perfect to help you manage your hosting account.
Its servers store data on hard disk drives (HDD). There are not many advantages with HDD because of its moving parts, which are subject to wear, and many providers offer more recent technologies like SSDs and NVMe SSDs.
Apart from the features on each shared hosting plan, it also provides add-on services that include backups, dedicated IP addresses and CMS like WordPress, Joomla, Drupal, Prestashop, and Magento. You can add any of these to your cart when ordering.
It also provides VPS, colocation, and dedicated server hosting for larger businesses who require much more than what the shared plans offer.
Pricing and Support
Digital Accord's shared hosting plans are expensive. Many host providers have cheaper plans with even more features than it provides.
The subscription period is monthly only. For clients who can only afford a monthly plan or don't want to commit to a longer duration, this billing cycle will work fine for them.
If you are thinking of migrating your account from another hosting provider to Digital Accord's servers, you'll get free migration service provided your hosting account uses cPanel control panel.
Payment methods include PayPal, bank transfer, and credit cards. And, as soon as your order is complete, your website will start running.
There are no free SSL certificates on this plan. Clients will be required to purchase them separately. There is also no free domain registration, but that can be purchased when ordering a hosting plan, as well.
Its support system consists of a contact form, phone number, live chat, and ticketing system. They have office hours from 8:00 AM to 5:00 PM on Mondays to Fridays Australian EST. I used the contact form but never got a reply.