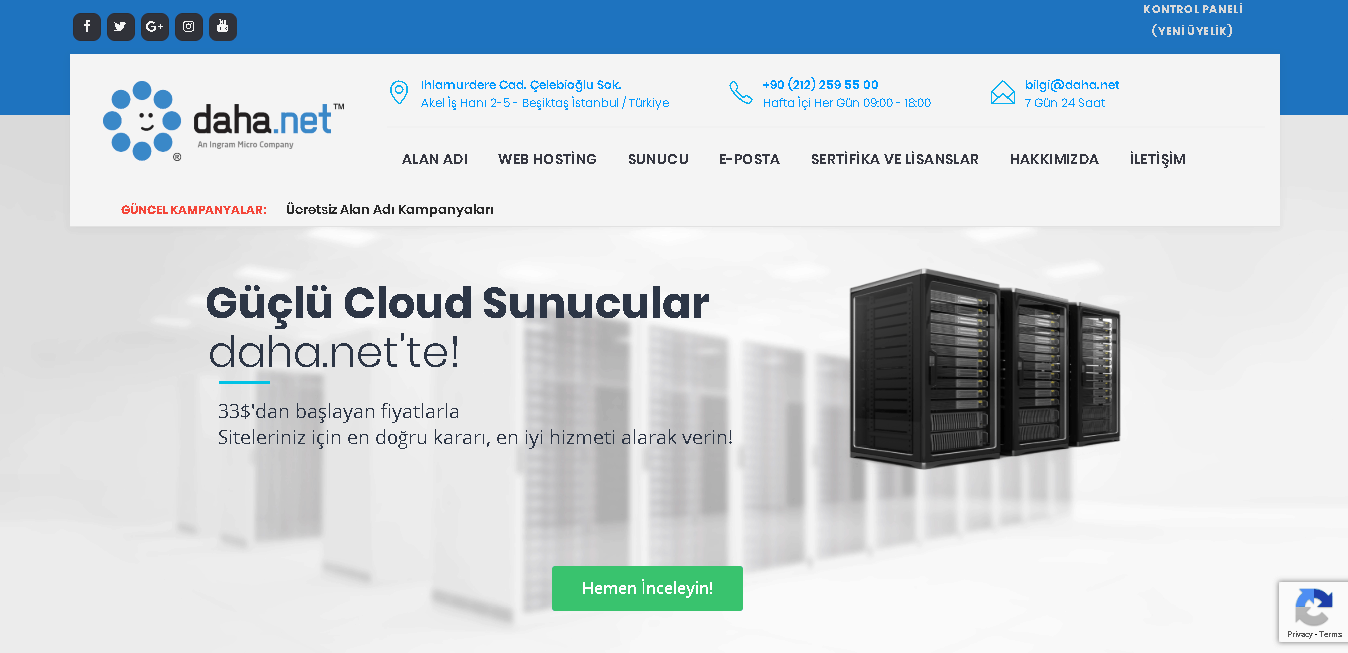 daha.net is a hosting company that's operated by SoftCom, which has been providing web hosting solutions since 1997. The company focuses on the Turkish market with servers that are housed in a data center in Istanbul, Turkey. Its website is available in Turkish only.
Features and Ease of Use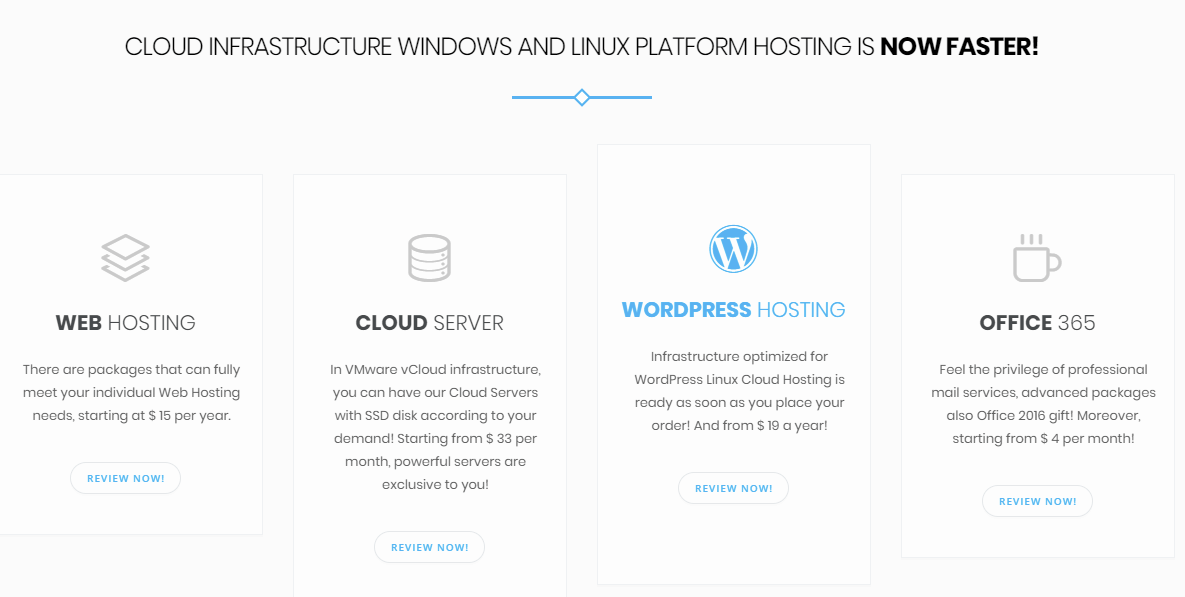 daha.net offers shared hosting, cloud server, reseller hosting, and dedicated servers. Its shared hosting is divided into several major categories: Cheap Hosting, Individual hosting, Corporate hosting, WordPress hosting, and Joomla! Hosting. They offer the following features and resources:
99.99% uptime guarantee
Automatic weekly backups
Free domain
Anywhere from one to five website per account
Up to 600GB Monthly Traffic
Anywhere from 50MB to 25GB Disk Space
Shared hosting is based on cloud infrastructure and VMWare technology to virtualize resources and increase efficiency. It also provides protection from DDoS.
Have you had to deal with exhausting your bandwidth even when you know that you didn't have enough direct visitors to your website to cause that? It could be because of hotlinking, which is people linking directly to your media files (images, etc.), so when their own visitors access that image through the link, your bandwidth is used instead of theirs. To prevent this, daha.net provides hotlink firewall protection.
daha.net offers a one-click installer for more than 200 applications that you can use to build your website. So, you can either take the WordPress or Joomla! plans, if those are the CMSes you want to use, or take one of the other plans and install the software from the installer in cPanel or Plesk. The company also offers website builder plans, so you don't have to write one word of code and still get all the perks of its hosting plans.
Some of us still prefer to write our own code in a code editor like Visual Studio Code and upload our files. So, aside from designing with HTML, CSS, and JavaScript, you can also use PHP, ASP.NET, or Python to program your website depending on the operating system that you choose when ordering from this company. It supports all of these programming scripts and more. When done, you can upload your files through secure FTP.
Pricing and Support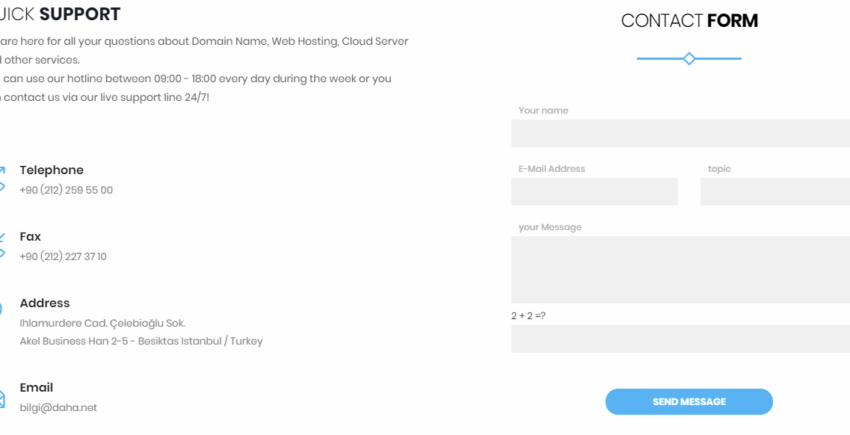 I wouldn't advise anyone with a regular website to take the Cheap hosting plans. Although it lives up to its name by being cheap, one plan offers only 50MB storage space. These plans are only for basic HTML files.
All of the other shared hosting plans are pocket-friendly. You can only pay yearly on the individual hosting plans because of how low the prices are. For the corporate hosting, you can pay monthly, but you only get the free domain if you pay for three months or longer. The higher you go, the more discounts you get. For one year, you get a bit over 20% off as of the time of this review being written.
Although there's no free trial, daha.net offers a 14-day unconditional money-back guarantee. All you have to do is contact support for the refund.
You can contact technical support by phone between 9:00 AM and 6:00 PM. Support agents are also available around the clock through email, ticket, and fax. While there is a "live chat" option, it appears to be non-functional. I attempted to use it, but it continuously attempted to connect for several hours, so I opted to send an email instead. Regrettably, I did not receive a response.