Completely Scalable Dedicated and Cloud Hosting Plans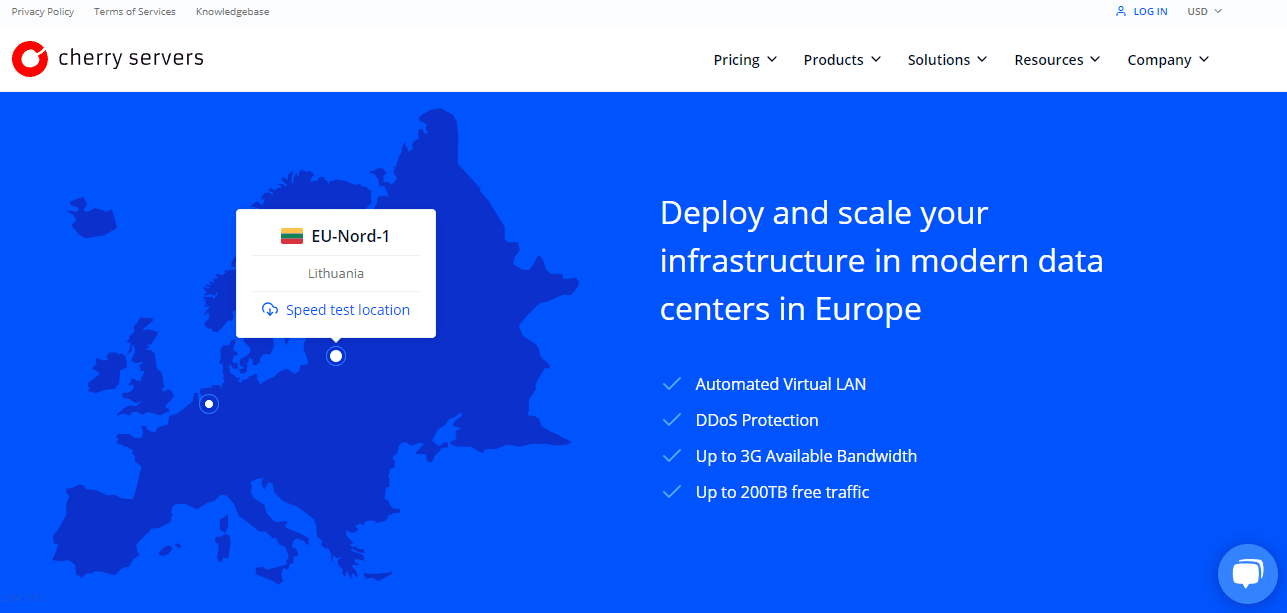 Cherry Servers is a web hosting company based in Lithuania that provides a wide range of infrastructure as a service (IaaS) hosting solutions. Offering dedicated servers, VPS, anonymous cloud hosting, and spot servers, Cherry Servers is a good choice for projects both small and large.
The Cherry Servers website is very easy to navigate – and well detailed when it comes to its plan breakdowns – but it's only available in English. The website's UX makes it easy to choose the perfect pre-built server or build a completely custom setup.
Features and Ease of Use
Adaptable Plans Suitable for Small and Large Projects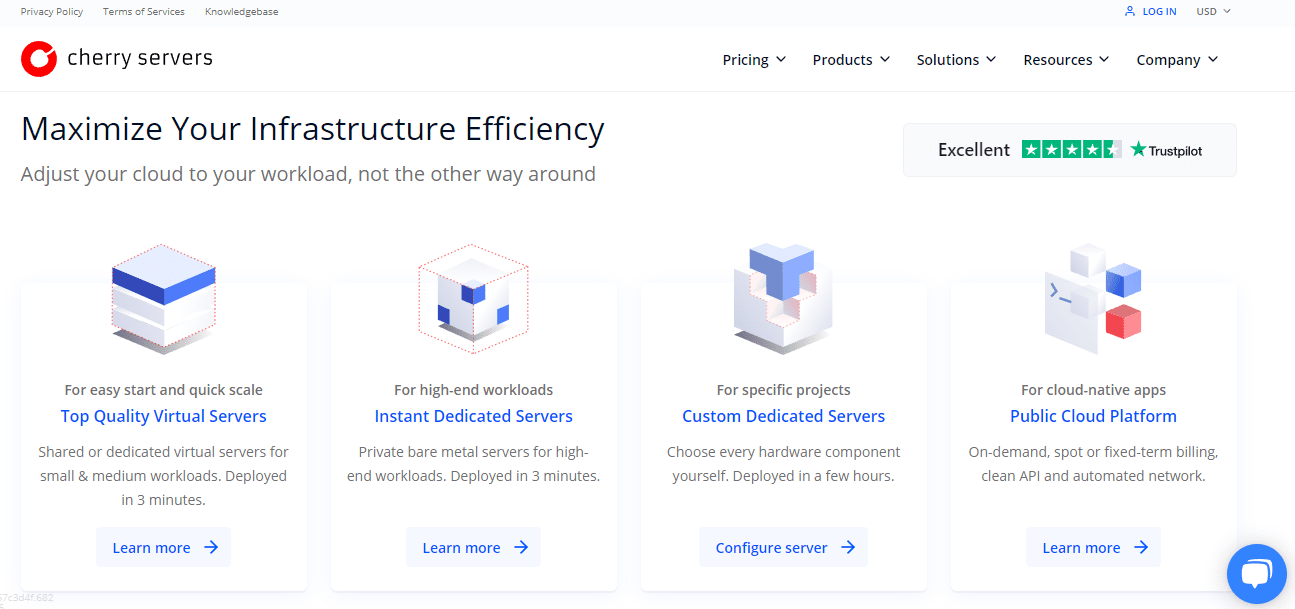 Whether you're interested in a virtual or physical server, both shared and dedicated servers are available. The plans mostly differ by storage, RAM, or processing power, but all come with:
A personal account manager
24/7 technical support
Flexible billing options
99.97% SLA uptime
Full control via RESTful API, Python or GO
Cloud management with DevOPs integrations
Unmetered bandwidth
CDN integrations
After placing your order, Cherry Servers can have a pre-built server online in just a few minutes. It's also possible to custom-build a server to your exact specifications, though this will take up to 24 hours. All of their dedicated servers offer SSD or NVMe storage, delivering fast read/write speeds and stability.
An interesting option is the ability to purchase free server space (any unused server capacity at any given time) instead of on-demand space. Using spot servers is a good option if you are running a stateless or fault-tolerant application, and it can save you up to 70% off the regular price. The caveat, though, is that Cherry Servers can terminate your server with just a two-minute notice if they need the resources.
Cherry Servers caters to both big companies and startups alike. Large-scale dedicated servers are advantageous for successful e-commerce websites, while not everyone requires such extensive bandwidth and storage capacity. For instance, if someone is developing a new app and needs to conduct a simple live test, they can easily rent a spot server.
Pricing and Support
Build Your Own Server on a Budget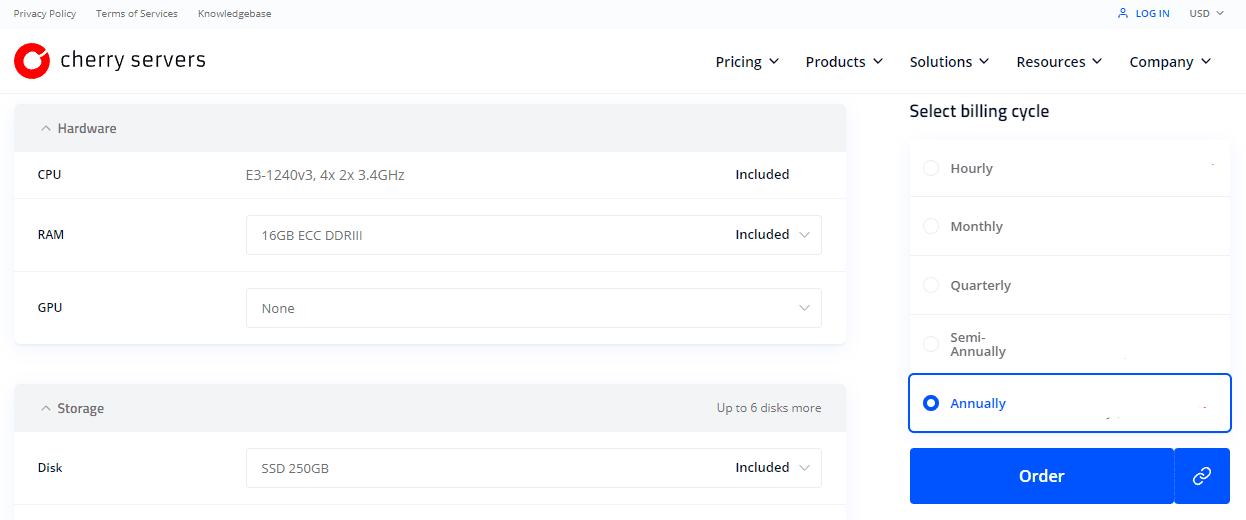 Cherry Servers offers flexible billing options: pay per hour or opt for a monthly, quarterly, semi-annual, or annual plan. While high-load dedicated servers run in the hundreds of dollars per month, prices for VPS plans can be very flexible, depending on how much power you need. You can pay with traditional methods like a credit card or bank transfer, or you can use PayPal, Google Pay, or cryptocurrency. If you'd like to pay with cryptocurrency, you can also check out BitLaunch — another great anonymous VPS service.
Cherry Servers has a ton of options and a high level of customization for special jobs. If you decide you need a little more power from your setup, Cherry Servers' Cloud VPS hosting allows you to easily scale your plan to increase CPU, RAM, and storage capacity on the fly.
Technical support is available 24/7 through phone, email, and live chat. You'll get a personal account manager assigned to you, but this person is more of a contact point for products and services. For large scale projects, be prepared to take on the bulk of set up – Cherry Servers can't help you when it comes to project management or migration.