To compare the best web hosts, we hosted the same WordPress website on each one and tested performance, customer service, and value for money.
Check out the results here.
Founded in 2003, Apc Hosting is one of the top web hosting providers in Asia, and they have an array of awards to prove it. They offer web related services including web hosting, web development, graphic design, and IT support.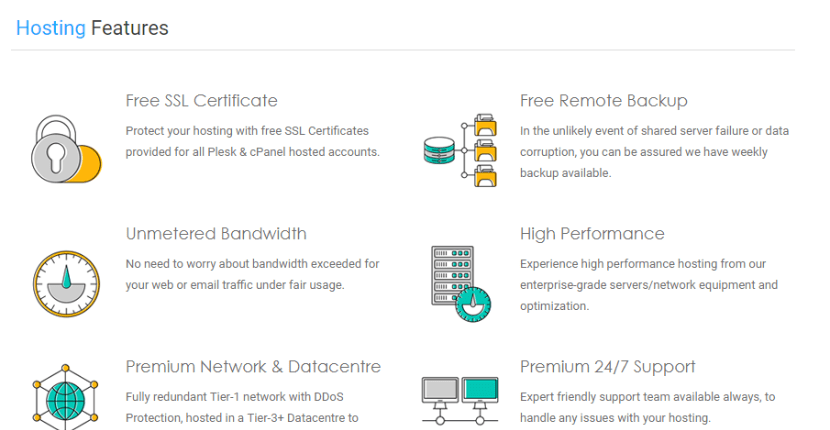 Features and Ease of Use
Apc Hosting provides a variety of hosting plans including managed web servers, reseller, cloud server, dedicated, and Virtual Private Server (VPS) for WordPress hosting and development. Some of the value-added features of their plans are:
Unmetered bandwidth
Free remote weekly backups
SEO toolkit on the WordPress hosting plan
99% guaranteed uptime
Unlimited add-on domains
Free SSL with an optional paid Comodo SSL
Unlimited subdomains
Support for programming tools
Software developers will be impressed by Apc Hosting's support for a plethora of programming languages including NodeJS, PHP, Java, Python, and ASP.NET for writing and hosting custom applications. They also offer an invaluable programming tool, Git, plus support for MySQL, Apache, and NGINX.
Apc Hosting doesn't only cater for experienced customers; some of their plans are beginner-friendly too. Their Managed WordPress hosting solution comes with a toolkit that shows you how to build, secure, and run a WordPress website. The only downside is that WordPress is available only on a VPS plan, which is relatively expensive for new businesses.
Beginners may find their other managed plans challenging since there are no web builder tools and no free CMS support. If you want to host an e-commerce website, you will have to build and deploy custom applications. It should come as no surprise that Apc Hosting shies away from providing beginner-friendly tools because they offer their own web development services. Nevertheless, these very same services could serve as a one-stop-shop for anyone wanting to create their online presence using only one platform.
Pricing and Support
Web hosting prices are above the market average, but so are their features and services. You can customize their packages so that you pay for what you need, which is ideal for businesses looking to get optimal space for minimal spend.
With Apc Hosting you get a 30-day money-back guarantee, and two months free if you buy a yearly subscription.
The knowledge base is not comprehensive enough, especially for beginners, but their excellent customer service more than makes up for it. You have various customer support options available, including ticket and live chat support, email, and phone support. When I tested the live chat option, I was quickly connected with a highly helpful agent. Alternatively, if you prefer email, you can expect a response within two hours.