We all know the right stock photo can make or break a project. But it can also be expensive and frustrating to find just the right shot, not to mention confusing licensing terms. We spoke with
Karolina Grabowska
, founder of
Kaboompics
, about her stock photography is different than others, why she offers her photographs for free and why she takes a lot of pictures.
A lot!
This interview was originally published on May 5, 2020
Please tell me a little bit about your background before founding Kaboompics.
I started as a freelancer working as a web designer, social media specialist, and photographer. I think the combination of these passions and work experiences is what made Kaboompics possible. Fortunately, Kaboompics gained popularity and grew enough that I was able to focus on it exclusively.
What is Kaboompics?
Kaboompics is a free photo service I started in 2014. Currently, there are about 16,800 high quality, large size photos on the site, which are all available to be downloaded for free. All images are licensed by Kaboompics, which allows you to use them in commercial and non-commercial projects. There is no requirement to credit the photographer or source, although it is always nice when someone does!
How does Kaboompics differ from other stock photography sites?
Kaboompics is different than other stock photography sites because all the photos are taken by a single photographer, me, assuring 100% certainty as to the legality of the images. If someone needs additional verification that they are not violating copyright, they can always write to me and request confirmation. The second unique feature is that the images are organized by photo sessions. Photographing one topic/prop/model in many different poses and angles in each photo session gives the user many pictures from which to select their perfect image. We also generate color palettes for each photo. This function can be used both to copy the HEX color and download the image and six related colors.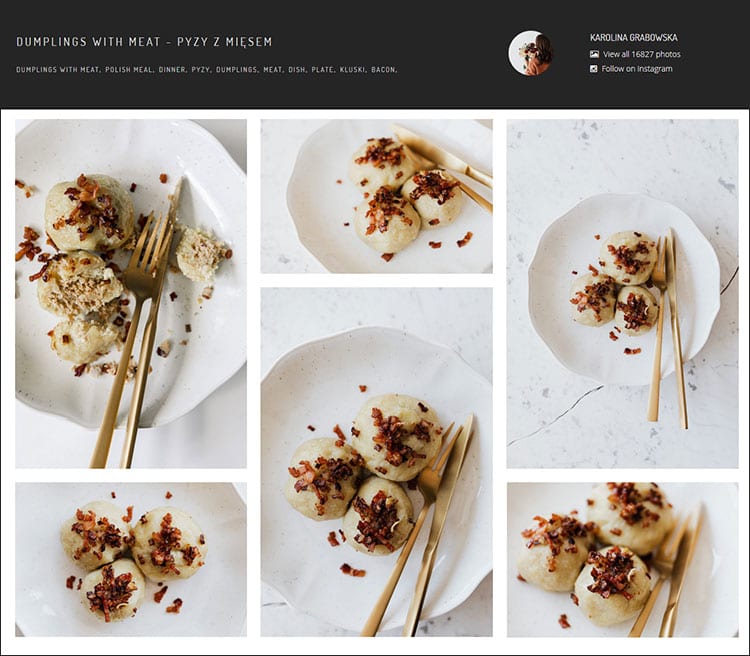 Aside from the usual keyword search – what other search criteria can be utilized?
Searches can be performed by category, vertical/horizontal image orientation, and colors. You can also sort the images by featured photos, newest, oldest, most downloaded, least downloaded. There is no need to search by image size, as every image is full size.
Can photos be modified or edited by the end-user?
Of course! You can edit my images however you like.
Do your photos have signed model releases?
Yes, every photo with an identifiable model has a signed model release.
Are your photos available in hi-resolution for use in print projects?
All the images on Kaboompics are full size – the maximum camera size. I am currently using a Canon 5d MKIV, so the photos are about 6449 x 4299 px.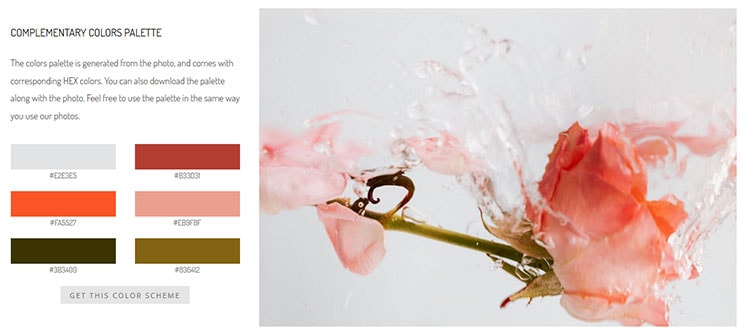 What (if any) are the limitations of licensing an image through Kaboompics?
There is only one difference in our version CC0 license. You cannot share images from Kaboompics on other free stock websites. I do not want my photographs appearing on other free images sites without my permission.
How does Kaboompics create a revenue stream if there is no fee for downloading?
The site mainly earns money through advertising. We are currently working with iStock by displaying advertising banners and related photos. If we do not have an image that fits your search criteria, we show the relevant photo(s) available for purchase from iStock. Kaboompics is also my portfolio, which gives me exposure and presents me with fantastic opportunities to collaborate on custom photo shoots.
Do you have plans to add additional photographers to your site?
This is something I have considered since the beginning. On the one hand, it is a great idea since Kaboompics would undoubtedly be much more extensive and could develop faster. On the other hand, it is a risk because you can never sure if the photos contributed by the other photographers do not violate someone else's copyright. At this point, I do not plan on adding other photographers to Kaboompics.
What tips do you have for photographing portraits, objects, or landmarks as marketable images?
I have found that the rules no longer apply to natural stock photography, so I really cannot give any specific advice. After six years of running my stock photo site, I can say for sure that I have no idea what type of image will get downloaded! Often, I will add a photo that I think is great, and it never gets downloaded. Other times I'll add an images I feel is poor, and it become super popular. My only advice is to take a lot of pictures. A lot!

What are some of the topics you cover in your blog?
My main topic is photography, but there is also content about social media, freelancing, and web design. Since my focus is on producing photos and publishing on Kaboompics, the blog is sometimes unfortunately neglected.