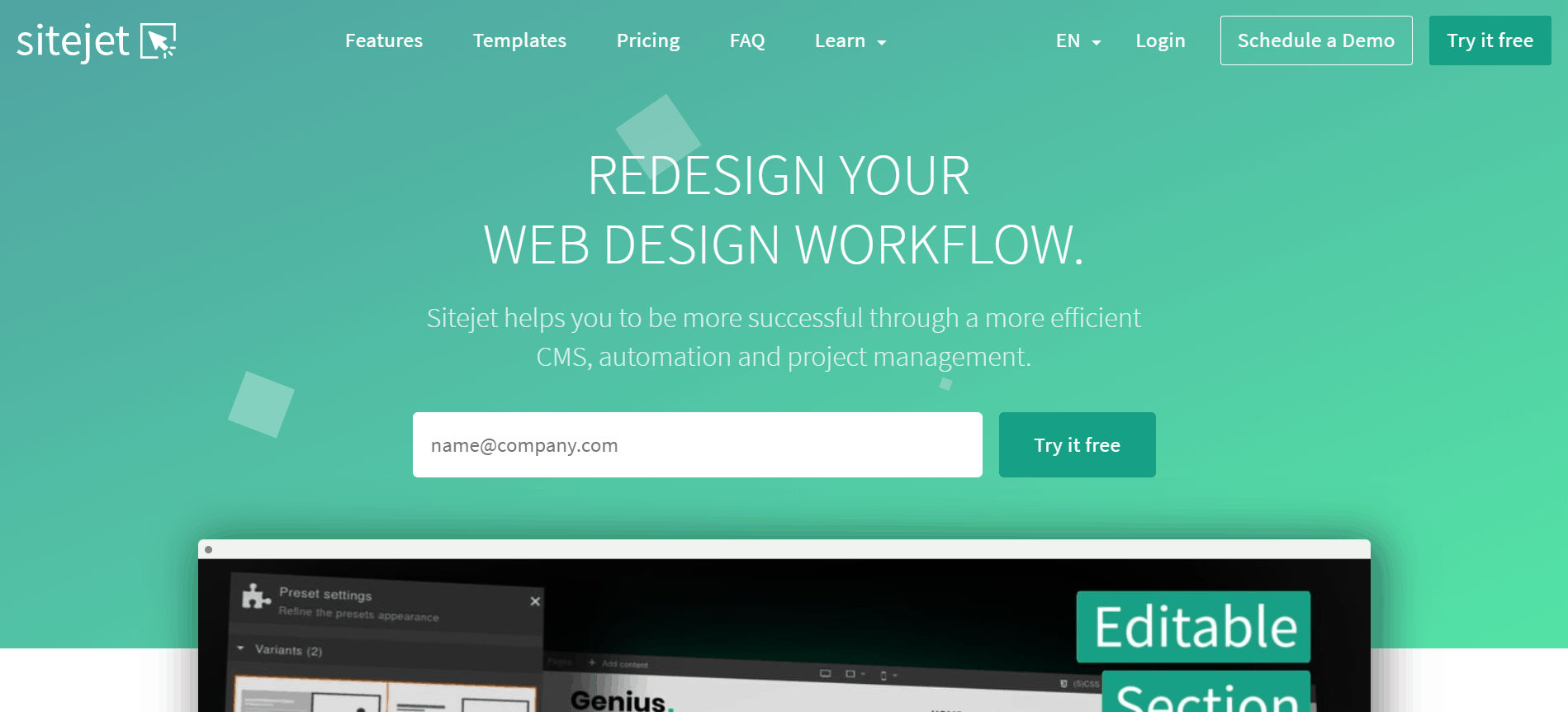 While Sitejet.io might initially seem like the right website builder for your needs, it's no match for more popular website builders like Wix.
Being a website designer, you probably wish you could spend more time designing websites and less time managing workflows, and clients. I know I do. What if I told you there is one builder that claims to do both? Introducing Sitejet.
Sitejet was the result of the efforts of a team of website designers to overcome the shortcomings of most conventional CMSs (Content Mangement Systems), according to founder Hendrik Köhler. It's a platform that combines a user-friendly drag-and-drop builder, project management tools, and customer relations into a single service.
Now, that service is available for website designers like you and me to streamline our working time and, hopefully, increase our earnings.
That's a lot to promise, especially from a smaller company.
One thing that Sitejet doesn't lack is bravado. This platform doesn't shrink away from drawing comparisons with the biggest name in the game — WordPress. And, it's clear that they like their chances — claiming to improve your productivity by up to 50%.
Looking past their confident marketing pitch, are they challenging out of their league, or are they the little CMS that could? Their most outstanding features show that they just might be up for the task:
Collaboration and workflow tools that involve both peers and clients
A customer portal that can be white-labeled with your branding
Full access to modify code, including HTML, CSS, and JavaScript
Managed hosting features like SSL certificates, CDN, staging, and more