WooServers is a brand operating under Aqua Networks LTD which means they have a lot of experience to tap into when it comes to cloud technologies. They have been providing cloud-based hosting services since early 2010 and are based out of the U.K. Their cloud products run on premium resources that are exceptionally scalable. Customers will also have access to data centers in three locations: Europe, East Coast U.S., or West Coast U.S.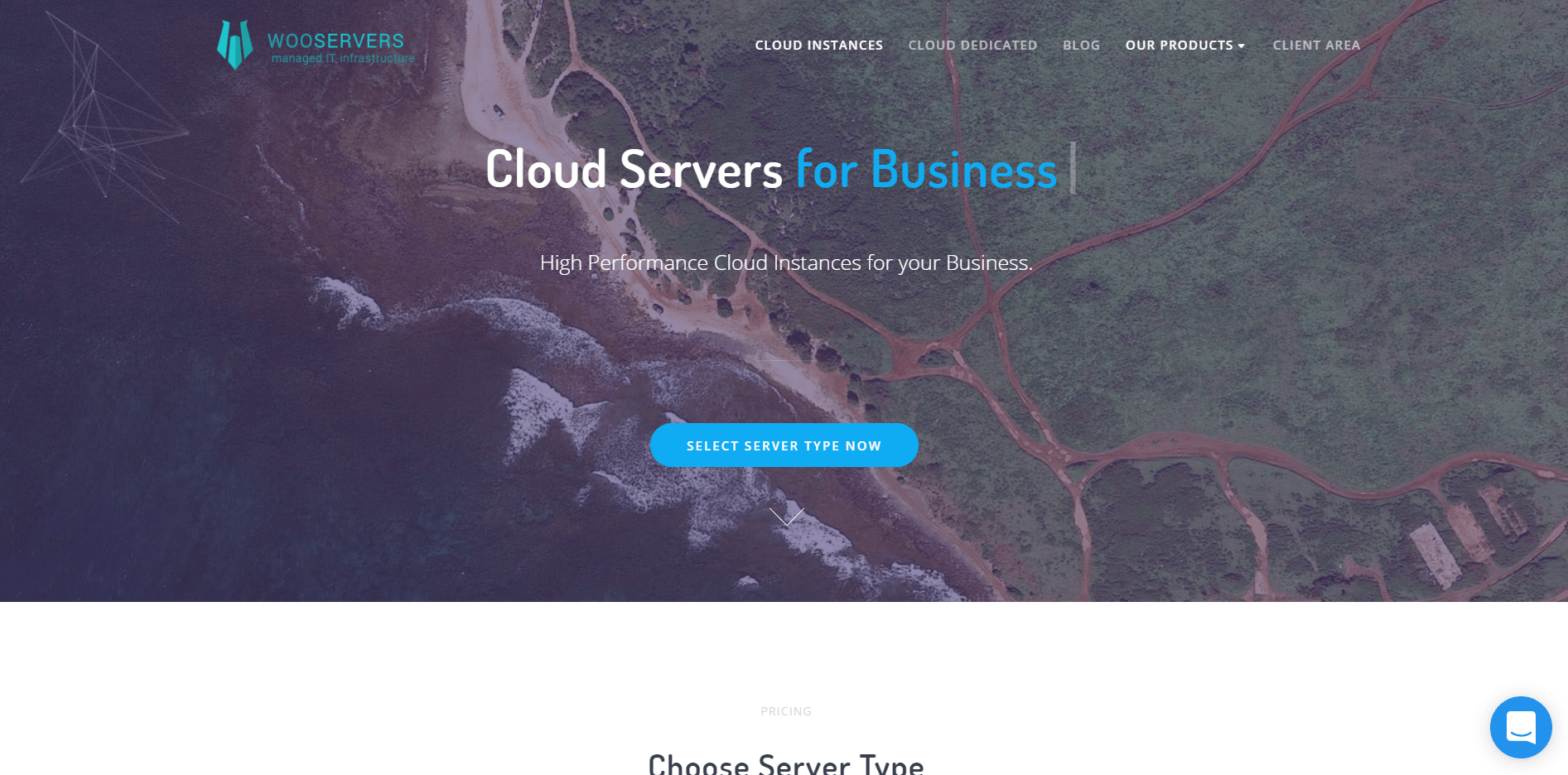 Features and Ease of Use
WooServers focuses almost entirely on just providing an outstanding cloud hosting experience with exceptional hardware and hosting. As such, they don't provide all of the web hosting basics like SSL certificates and domain registration. However, they do provide:
DNS management
Choice of Linux operating system
Choice of HDD or SSD storage
Docker applications support
WooServers best features are their great cloud-based products available on a free/trial basis or as a paid add-on to your cloud server:
Cluster Engine: Available on a 7-day trial, this service provides extra database hosting for MySQL and MariaDB in the cloud.
CloudLayar: This is their cloud malware protection package. Each product comes with better protection for your DNS as well as against DDoS attacks
CloudStats: A monitoring tool with which to view statistics of both your cloud servers as well as your website hosting on that server.
Once again, as they provide cloud servers, it's mostly up to you to install the software platforms you need. However, the signup process is extremely straightforward and allows you to easily choose which flavor of Linux should be installed on your machine as well as a few other options. In the end, you will need a bit of server management experience to get the most out of your solution.
Pricing and Support
WooServers focus on providing cloud-based hosting solutions for individuals and businesses, such as cloud web hosting, cloud database storage, and cloud management and statistics. All their cloud hosting plans come with a money back guarantee and no long-term contracts. They also offer free migration if you order a control panel with your hosting (you will need to purchase your own license separately).
Cloud Servers: The cheapest plan, Personal, is available in monthly, quarterly, semi-annual, or yearly billing while the rest offer monthly or quarterly billing. There are six plans with enough resources for individuals to SMEs. You can add one premium support for an extra fee.
Dedicated Cloud Servers: There are also six of these plans and all are only available in monthly billing. You can choose from two levels of premium support at extra cost as well as an East/West Coast/Europe data center and whether you want to establish a custom bandwidth quota.
The prices of WooServers plans vary significantly due to the scalability of the hardware. In general, their plans offer good value for money when you consider the amount of computing power you can reserve. They have a few useful upsells available as well.
One of the areas in which WooServers shine is when it comes to technical support. They offer 24/7 support via tickets with all of their products and their focus on cloud-based solutions means that the technical staff is really adept at solving any issues. All servers are at least semi-managed which means they are monitored for superficial issues and that they also provide as much software support as possible. The option to buy premium support services is also great for those who actually need it.