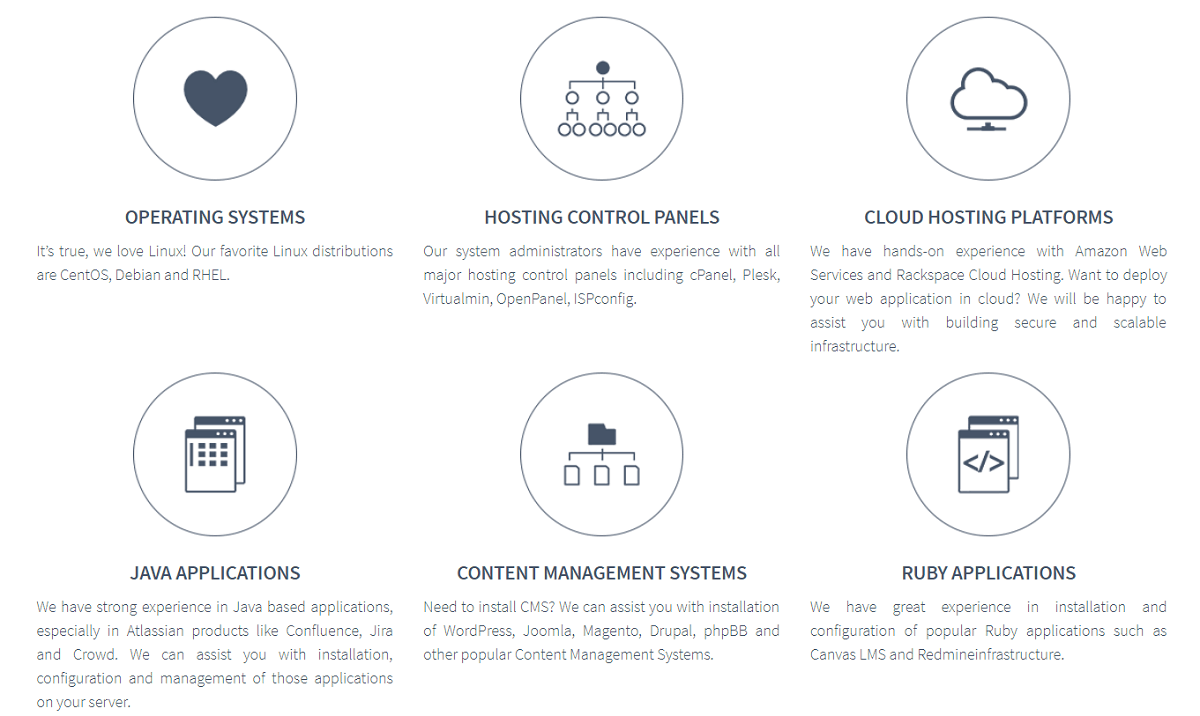 WebHostingZone was founded in 2010 to provide quality Linux hosting. It prides itself on offering expert Linux support, so the technical support staff can help you with software or server installation (for a fee).
This vendor provides a straightforward set of shared, reseller, VPS, and other specialized hosting solutions out of data centers located in Atlanta, Georgia. Its website is in English.
Features and Ease of Use
Although you may need to check the terms carefully, WebHostingZone's hosting plans appear to come with everything you need, including:
99.9% uptime guarantee
Automated weekly backups
Hosting for unlimited domains
10 GB to 100 GB storage
Unlimited monthly traffic with all plans
Free SSL certificates
Domain registration, but no free domains
While WebHostingZone offers an uptime guarantee (which is always good), this one comes with a few caveats. First, it's calculated over a 12-month period. Second, it doesn't cover DDoS attacks, backbone service issues, or DNS issues. That said, significant downtime does seem to be rare.
WebHostingZone provides pretty standard hosting packages that include generous storage and unlimited traffic to support even the most resource-hungry websites. You also get all the essentials such as MySQL and non-SQL databases, plus support for PHP, CGI, and JavaScript.
WebHostingZone performs automated backups, but only once a week, and only one backup (of no more than 1 GB) at a time is kept. Webmail is provided, and it comes with SpamAssassin filtering and security.
Besides the standard web hosting, this provider also offers some unusual hosting packages including GitLab hosting, Redmine hosting, and Canvas LMS hosting.
If you don't have sufficient experience to set up your own CMS, you can purchase WebHostingZone's setup services for OpenCart, Magento, Git, and more. The same goes for setting up entire servers.
Pricing and Support
WebHostingZone's resource limits are very generous compared with most other hosts in the same price range. Not only do the storage limits start quite high, but also you are not limited in terms of bandwidth or the number of domains. However, the unlimited plan seems a bit expensive for the features on offer.
All hosting plans apart from the starter 'Micro' plan allow you to be billed monthly, and this also applies to reseller and VPS plans. Pay by PayPal or credit/debit card.
You get a 30-day money back guarantee, so you can sign up relatively risk-free, but beware that this doesn't apply to VPS or special hosting packages.
Unfortunately, this vendor doesn't do free domains, and its domains can cost slightly more than those from domain registrars. However, you do get plenty else for free, including an SSL certificate, DNS management, email forwarding, and a cPanel license. Just keep in mind that on the Micro plan, you only get an SSL certificate for one site. The only upsell is ID protection, which you get for free with an Unlimited plan.
WebHostingZone doesn't offer any guarantees regarding its support. This is evident in the quality of support, as it can sometimes take a while to receive a response, if you receive one at all. However, I have found the support staff to be helpful and knowledgeable when they do respond: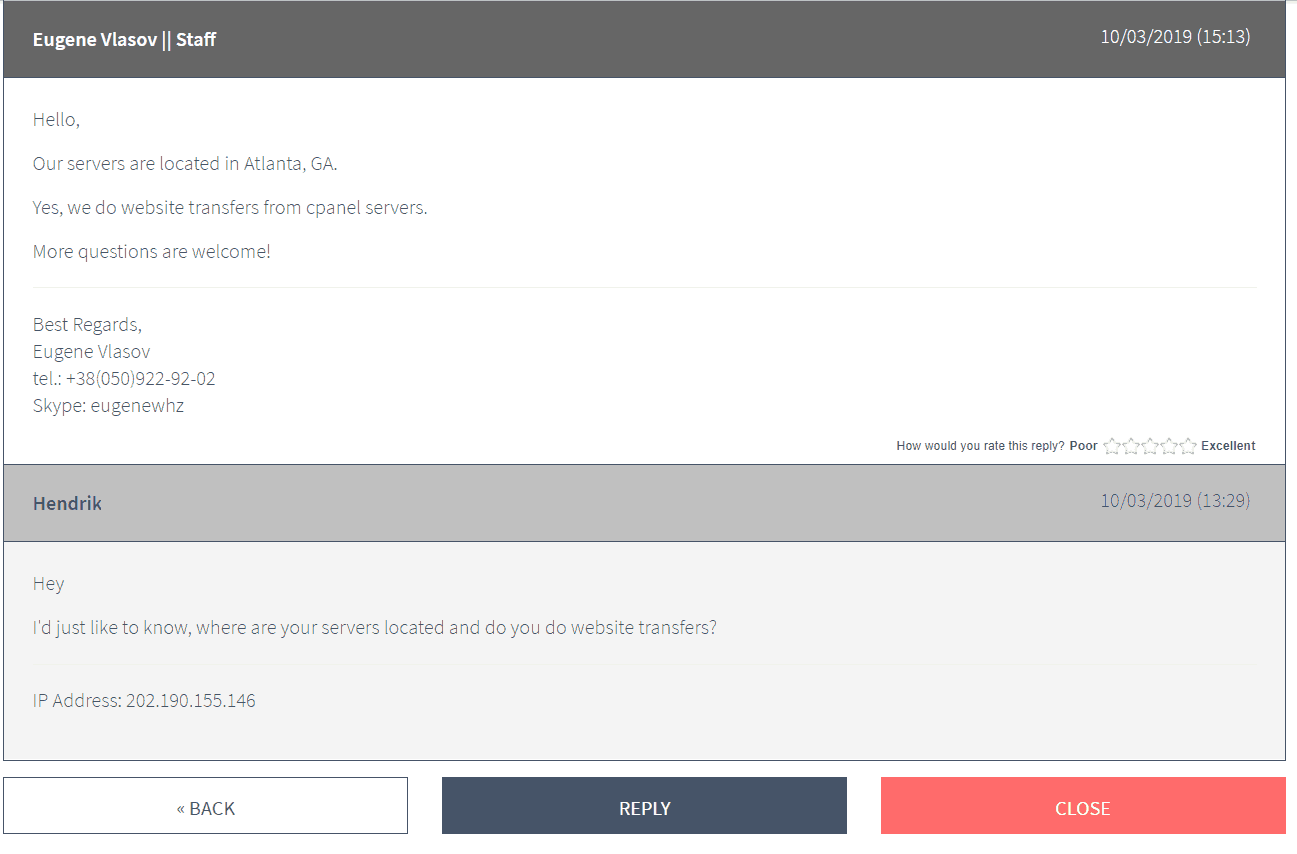 WebHostingZone also provides several paid support services, most notably CMS installation, and this provider is particularly proud of its Linux prowess. Unfortunately, for self-support, the knowledge base is nowhere near complete.